By CAPosts 30 October, 2020 - 05:21pm 124 views
In Cádiz they begin to dream. His fourth consecutive victory at home, a full one, which has left Huesca , Athletic , Real Madrid and now Eibar as victims is beginning to stop being a coincidence. The yellow team is unapproachable outside of Carranza. If the results at home have been poor, the feats achieved at home have climbed to the noble zone of the classification, which leads at the expense of what happens in the rest of the day.
It is a tough nut to crack, the group that Álvaro Cervera has mounted in the Tacita de Plata. While waiting for the proposal to sanction four games, which he received after his statements in which he denounced a scandalous penalty not indicated in his favor against Granada , the Cantabrian coach observed calmly, undeterred, the victory of his team in Ipurua . He hardly had to get up from the bench, because his players fulfilled the script perfectly.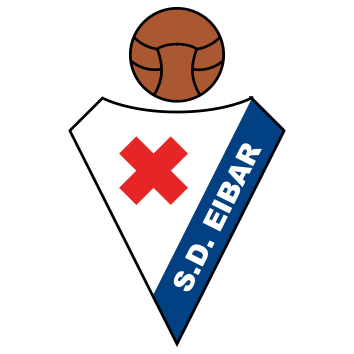 EIB0-2CAD
EibarDmitrovic, Alejandro Pozo, Arbilla, Paulo Oliveira, Esteban Burgos (Luís Rafael, min. 81), Inui (Sergi Enrich, min. 45), Kévin Rodrigues (Damian Kadzior, min. 74), Bryan Gil Salvatierra, Sergio Álvarez, Diop (Edu Expósito, min. 45) and Kike García (Yoshinori Muto, min. 81) Cádiz Jeremias Ledesma, Fali, Cala, Luis Espino , Carlos Akapo, José Mari (Garrido, min. 79), Salvi (Iván Alejo, min. 60), Jens Jonsson (Augusto, min. 79), Álex, Negredo (Yann Bodiger, min. 79) and Lozano (Malbasic, min. 71) Goals0-1 min. 35: Negredo. 0-2 min. 38: Salvi. Referee Antonio Miguel Mateu Lahoz Yellow cards Lozano (min. 63) and Esteban Burgos (min. 69)
In reality, Eibar also fulfilled what was expected of their players. They dominated the game from beginning to end; They returned to vindicate themselves as the most centering team in the championship, and played as usual, with pressure to recover and the team well ahead.
But for all this, Cervera seems to have found the antidote, which grouped his team behind, with a splendid Ledesma in goal, and stretched when appropriate. In addition, he took advantage of his moments, not too many, but they spread, yes.
It was when Eibar went through a tunnel without coverage for three minutes, those that go from 35 to 38 of the first half. Diop had the ball controlled in the central circle, when he received a load from the back, which seemed a clear foul, although Mateu, in his line, shouted his famous "go on, go on!" The azulgrana lost possession, and the ball circulated to the left, where Espino put a beautiful center to Negredo, who scored all the times of the jump and placed his shot down, next to the post, impossible for Dmitrovic. It was the second arrival of Cádiz to the local area.
Three minutes later, Diop dazed by the foul that could have been and was not, he lost another ball at the crime scene. This time it was not a violation nor did it seem like it. Salvi Sánchez took advantage of the gift to stand before the Eibar goalkeeper and beat him for the second time. When Mendilibar's team came out of the tunnel again, the score was already 0-2.
And no one would have said it minutes before, when the gunsmith game flowed in the boots of Inui and Bryan Gil, newcomer, but who is beginning to find its place. The left wing was Cádiz's weak point, and Eibar tried to take advantage of it, but without a shot. The only one came in a header three meters from Inui, which Ledesma saved with his foot.
Eibar was in command on the pitch, they pressed, they seemed to do everything well, but Cádiz is being lethal outside of Carranza. Huesca, Athletic and Madrid suffered it firsthand. With a similar second half, and the home team crashing into a wall, the yellow players held up well and had hardly any problems, which they solved wisely. The changes of Mendilibar did not propose anything new, and the game of both certified a new success for Cádiz at home.
Related News