By CAPosts 28 February, 2021 - 02:39pm 72 views
It has taken seven months for Tottenham's physical trainers to bring Gareth Bale back to his full potential. The Welshman has such a robust physique and a heavy frame that his coaches have always found it difficult to set him up. At age 31 and after a practically inactive season between 2019 and 2020, the difficulty multiplied. Against Burnley, the player on loan from Madrid confirmed that he is taking off. He made two goals and gave a third with a long and precise pass to Harry Kane, in the defeat (0-4) of his team to the 15th place in the Premier. The last time Bale scored two goals and provided an assist was on August 29, 2015, at the Bernabéu against Betis (5-0)
Bale's return to physical fullness , if it has finally occurred, will be welcomed by José Mourinho. The Tottenham coach has seen that in recent months the team hangs up on him, prey to a general blockage. Now it is 8th, five points behind 5th, the gateway to European competitions, currently occupied by Chelsea, which drew (0-0) with United at Stamford Bridge and completed a day in which Arsenal beat Leicester (1-3) causing all four of the leader's pursuers to lose points. Stuck United, Leicester, West Ham and Chelsea, Manchester City's path to their seventh league is clear. With their victory over West Ham on Saturday (2-1), Guardiola's team added their 20th consecutive victory in all tournaments and already have 12 points ahead of United, the second in the table.
TOT4-0BUR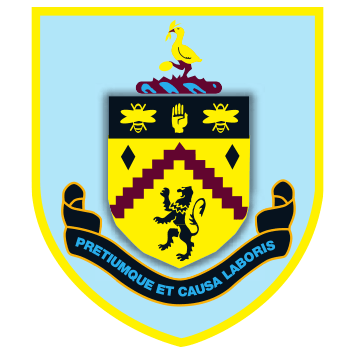 TottenhamLloris , Aurier (Matt Doherty, min. 80), Davinson Sánchez, Alderweireld, Reguilón, Hojbjerg, Lucas Moura (Dele Alli, min. 65), Tanguy NDombele Alvaro, Heung-Min Son, Bale (Lamela, min. 69) and KaneBurnleyNick Pope, Charlie Taylor, Ben Mee, James Tarkowski, Lowton, Dwight McNeil, Ashley Westwood, Josh Brownhill, Cork (Dale Stephens, min. 80), Jay Rodríguez (Lewis Richardson, min. 87) and Matej Vydra (Wood, min. 72) Goals1-0 min. 1: Bale. 2-0 min. 14: Kane. 3-0 min. 30: Lucas Moura. 4-0 min. 54: Bale. Referee Kevin Friend
"When you score in the second minute things get easier," said Mourinho, referring to Bale's 1-0 performance and how it allowed his players to shine on the counterattack. "Gareth is a very experienced guy. You know your body better than anyone. You know that we are all here to help you be a happy footballer. No coach in the world would leave Gareth out of the team if he was at his best. Now his physical condition is very good. We will see how he feels tomorrow and the day after tomorrow, and we will make the decisions game by game. "
Graeme Souness says that this is" the strangest season "he remembers and his is a memory that is projected until the postwar period. The absence of an audience in the stadiums, the overexploited calendar to meet all the delayed television commitments, generates distortions that are difficult to analyze with the parameters prior to the pandemic. In this football of unprecedented events, Tottenham has seen how it pays 10 million euros net for the services of a player, Bale, who, between physical problems and football doubts, was left without playing for a minute in 18 of the 30 games he has played. disputed the equipment this course in all the tournaments. Now, with two weeks to go into spring, the man flourishes with four goals and three assists in the last four games: two Europa League games against Wolfsberger, and two league games, one against West Ham and one against him. Burnley whose highlights will illuminate him celebrating his feat thanks to two assists from Heung-min Son.
"I'm at the level I wanted to be," Bale said after the game. "I am getting closer. It has taken time but I am happy. I am improving physically and gaining confidence. It is what has been seen in recent games. "
Bale gives hope to the long-suffering Tottenham fans, who see that access to the Champions League seems like climbing an extra-leaden wall. It is even more difficult for Arteta's Arsenal, which despite its victory at Leicester is still in 10th place in the standings without its game evolving as fast as the time that runs against it. This Sunday Arsenal gave up 1-0 after an error by Xhaka and managed to come back from a side foul very well headed by David Luiz and a penalty taken by Lacazette on the edge of half-time.
At Stamford Bridge, Tuchel's Chelsea once again completed a match without conceding at the cost of boring fans who enjoy nothing but pressure after loss. If the show must be gegenpressing , then Chelsea are a spectacular team in which Kanté prevented Bruno Fernandes from playing in peace; Azpilicueta drove Rashford mad; and Mount drowned McTominay into perpetuating a 0-0 that the history books will conjure up as a form of guaranteed reciprocal override. Since without fans the footballers are more inclined to obey the coaches because there is no public that pushes them to something else, the result fit perfectly with the current times. When in doubt, the players use their energy in what seems less onerous: they uncheck less and press more.
The last game of the day was played in Sheffield. Liverpool won (0-2) and broke their losing streak after four consecutive defeats in the Premier. The victory places Klopp's team in 6th position, one point behind Chelsea.
Source: Elpais
Related News