By CAPosts 01 December, 2020 - 01:59am 164 views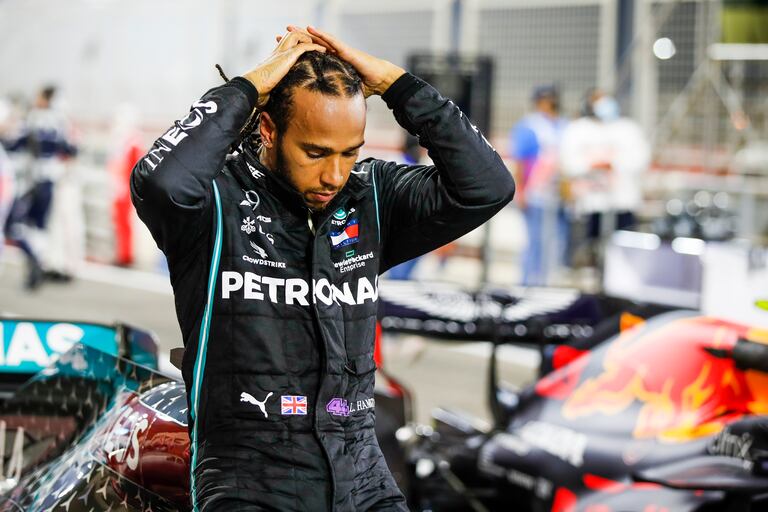 Lewis Hamilton, during last weekend's Bahrain Grand Prix.AFP7 via Europa Press / Europa Press
Lewis Hamilton will not take part this weekend in the second consecutive test to be carried out in Bahrain after testing positive for coronavirus. The Briton, who three weeks ago, in Turkey, was crowned Formula 1 world champion for the seventh time , won his eleventh victory of this season last Sunday, at the same Sakhir circuit. Throughout that week, the Mercedes rider underwent three tests, all of which were negative. However, last Monday, the day after that last triumph, the Stevenage pilot found himself ill and another PCR test was carried out that would later confirm his contagion.
At the same time, his team reported this Tuesday through In a statement, Hamilton was informed that one of the people with whom he had had contact before traveling to the emirates had tested positive. Hamilton is the third member of the current grid that will miss any of the 2020 appointments after being infected by covid, after the absences of Checo Pérez, in Silverstone (Great Britain), and that of Lance Stroll, in the Nürburgring (Germany).
Mercedes assures in that same note that the already world champion is isolated in Bahrain, where he follows all the corresponding health protocols, and that, apart from a flu-like symptomatology, his health is good . The team of the star plans to announce in the next few hours who will be Valtteri Bottas' teammate this Sunday to replace the British. It so happens that Hamilton will be the second casualty among the starters in this Sakhir Grand Prix , after the terrible accident suffered by Romain Grosjean forced Haas to replace the Frenchman by Pietro Fittipaldi.
Source: Elpais
Related News