By CAPosts 22 November, 2020 - 11:40am 46 views
The Royal Society showed in Cádiz that its leadership is no coincidence. With a solvent football, with a good touch, based on an enviable collective work and the silk football of Januzaj and David Silva, the leader added his sixth consecutive victory, to reaffirm the first place and warn, once again, that he is very serious . This sixth consecutive victory makes him equal the best streak in his history of consecutive games won achieved in seasons 30-31 and in 87-88. By the way, they are three points behind Atlético (although with two more games), six from Madrid and 12 from Barcelona. Cádiz, with many casualties, had no chance against a much superior rival. He had a great fighting spirit because he never gives up, but he lacked football to stop the barrage that came over him. The fact of not having managed to throw even once between Remiro's three suits is terrifying. In addition, he still does not know the triumph in his stadium.
La Real, therefore, has earned the right to dream in this very atypical League . Whenever he had these records at this stage of the competition he fought for the title until the end, as in 1980, 1982 and 2003. Carranza witnessed the good football of Oyarzabal, the work of Monreal, the speed of Isak, the talent of David Silva and Januzaj's mischief. The often erratic Belgian winger delivered a tremendous repertoire of technical details. He gave the goal to Isak and formed a great couple with David Silva.
CAD0-1RSO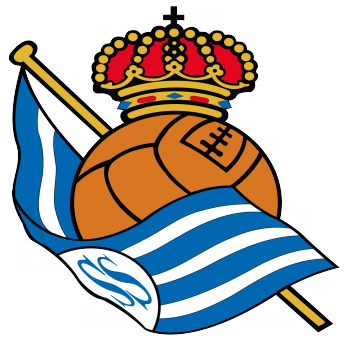 Cádiz Jeremias Ledesma, Marcos Mauro, Luis Espino, Fali, Isaac (Carlos Akapo, min. 56), Salvi (Yann Bodiger, min. 71), Jens Jonsson (Perea, min. 71), Jairo Izquierdo, Garrido (Álvaro, min. 45), Malbasic (Iván Alejo, min. 56) and ÁlexR. Society Remiro, Aritz Elustondo, Igor Zubeldia, Monreal, Zaldua, Ander Guevara (Martín Zubimendi, min. 90), Oyarzabal (Ander Barrenetxea, min. 83), David Silva, Januzaj (Portu, min. 73), Merino (Guridi, min. 83) and Isak (Willian José, min. 73) Goals0-1 min. 65: Isak. Referee Xavier Estrada Fernández Yellow cards Garrido (min. 12), Fali (min. 16) and Ander Guevara (min. 87)
What Cádiz did in a first half of absolute dominance by Real had a lot of merit. Cervera's team frequently despises possession of the ball and relies on its defensive system to go out on the counter attack. Doing it against an exquisite opponent and with casualties of the caliber of Cala, Negredo, José Mari and Lozano gives him extra value. This Cádiz survives because it adapts perfectly to the environment. That is why he had to run and sweat behind a Real that is a pleasure to see play and that is the leader of the First Division. Especially when David Silva comes into action. The canary is a breath of fresh air in the League due to his quality and his vision of the game, the perfect platform around which players as good as Merino, Januzaj, Merino or Isak grow. Actually, Cádiz was weathering the storm as best it could. Of course, without ever reaching Remiro's area and with all his players, from forward Malbasic, delivered to a moving sacrifice
until Silva started playing. At about half an hour, the world champion broke loose. He first enabled Januzaj in the band. The Belgian entered perfectly and gave the decisive pass to Merino. The international had a frank ball to score and Fali, with Ledesma beaten, miraculously served under sticks. Then, the canary turned on himself at the exit of a corner kick to put it delicately to the area. It was again Merino, now with his head, who ruled everything in favor. Iza still saved against a Monreal after a center from Zaldua. Cádiz, with all their hearts, had been saved against a superior Real.
Cádiz leveled the game somewhat at the start of the second half. He advanced his pressure line and, although he never reached the rival area, he did hinder the realistic movements more. However, the truce did not last long. The Andalusians could not prevent, finally, the reactivation of Silva and his great partnership with Januzaj. The trigger was an action inside the area of Januzaj himself, who made a game with his heel included to shoot out for very little. Then, Ledesma made the stop in the afternoon with a shot from Oyarzabal practically in the small area. The Basque goal was a matter of time. A precise cross from Januzaj was finished off at the far post by Isak. Finally La Real found a prize for his dominance and, above all, for his good game. Cádiz had no answers. The best team in the league had passed him by, shooting him 14 times and creating 12 chances. His response was to defend and defend until exhaustion with great dignity, but with little brilliance. La Real, leader, lives moments of great happiness.
Related News