By CAPosts 13 January, 2021 - 12:58pm 89 views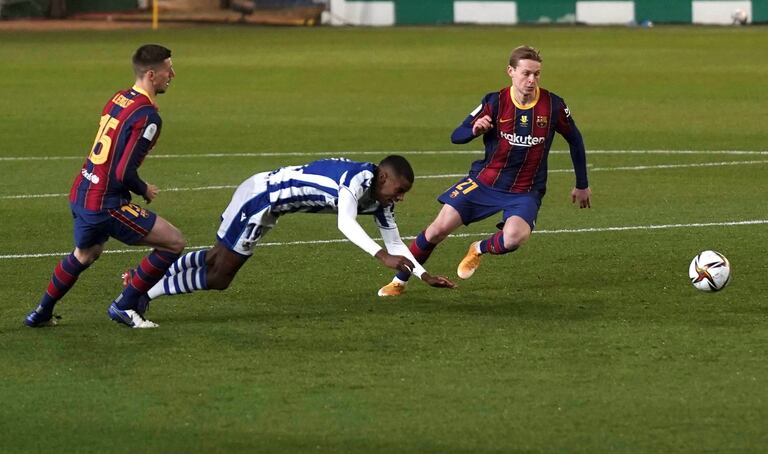 Isak and De Jong dispute the ball during the match.Rafa Alcaide / EFE
Barcelona is encouraged by the last matches, decisive in both areas and already with their heads up in a league that got very steep from the start. Firm in Europe (although he lost the decisive match against Juve) because he is in the round of 16, he now faces the Spanish Super Cup against Real Sociedad , a brilliant team in the early stages of the season that perched at the top of the table for several days that, however, has lost steam in the latter days. A duel as magnetic for the spectator as it is complicated on the table that will be decided by the first finalist of the Super Cup, awaiting the duel between Madrid and Athletic.
Koeman will be able to reinforce the defensive line with the return of Lenglet - he did not play against Granada by penalty - and possibly from Araujo, who fell in the last game due to an overloaded hamstring in his right thigh. Umtiti and Mingueza, in any case, hope to have continuity in the position. It does not seem that the Dutchman, however, is going to rotate a lot and could play with the gala team. Although the doubt lies in Messi , who did not exercise in the morning with the rest of his teammates in Córdoba and who could rest after having signed two doubles in a row.
La Real, meanwhile, will not be able to count for this Super Cup clash with Sangallini and Álex Sola, injured, while Moyá and Silva are in doubt until the last minute.
Source: Elpais
Related News