By CAPosts 19 January, 2021 - 05:13am 79 views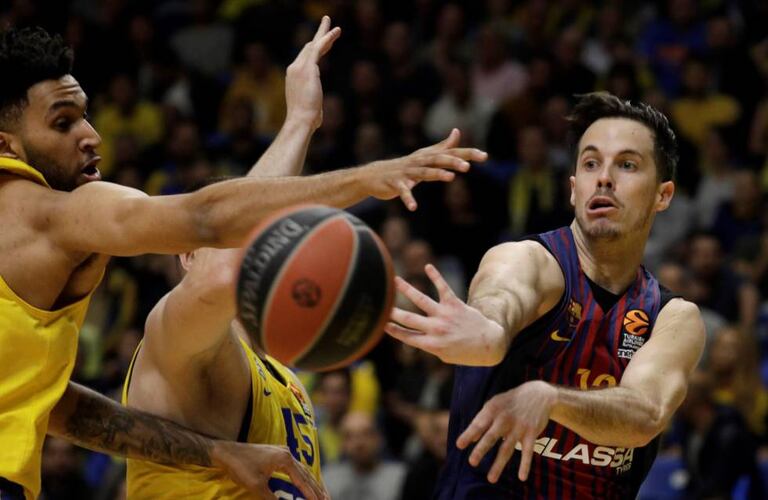 Thomas Heurtel.JIM HOLLANDER / EFE
Barcelona and Thomas Heurtel have reached an agreement to terminate the French player's contract. The commitment ended this season and included an option for the next one.
The definitive break occurs after on December 22, the club's managers decided to remove the player from the team and that he did not return on the same flight as the Barça expedition after having played a Euroleague match in Istanbul against Anadolu Efes. The measure was adopted because the managers of the Barça basketball section found out, shortly before that match began, that Heurtel was negotiating with Real Madrid. The player, who was not called up for the game because coach Saras Jasikevicius had not counted on him for a few days, had requested permission to travel with his teammates, in principle to negotiate his signing for Fenerbahçe in Istanbul.
From that day on Heurtel has stayed away from the team and the club has provided him with a coach and facilities so that he could exercise on his own. The Euroleague transfer market ended on January 7, so Heurtel will not be able to compete in the top continental competition. According to the agreement reached, the point guard will not be able to sign for Real Madrid or any other ACB club this season. Barça signed on 7 January also French base Leo Westermann to occupy Heurtel's place.
Albert Soler, director of Barcelona's professional sports area, defended the decision to force the player to return to Barcelona alone and on a regular flight the day after the game against Anadolu. "We consider that his performance did not make any sense. He was doing some business on his own. I was negotiating with a Spanish team from the ACB, "he explained without citing Real Madrid, which was waiting after losing the contest of its point guard Facundo Campazzo, who signed for the Denver Nuggets in November.
" We feel he was cheating us and we felt there was no point in him coming back to us when he was doing that. In no case was he left unattended, his agent was with him and the club assumed the costs of the hotel and the return trip from Istanbul. We have no regrets because they say that we have abandoned a player, far from it. Does anyone not understand it? ", Explained Soler on December 27. "It is clear that the prestige of Barça is above everything. We are not going to waste the club's money in a way that we believe is not correct in this situation. "
Heurtel, 31, arrived at Barça in June 2017. He was MVP of the last two titles won by him Barça team, the 2018 and 2019 Cups. Last season he could hardly play because of a knee injury that kept him out for five months, until January 2020. The club signed Calathes, with whom Heurtel had to share minutes in the base position. Calathes has been a starter in all Euroleague matches, while the Lithuanian Jasikevicius also gave Hanga minutes of play and sometimes Bolmaro in the base position, to the detriment of Heurtel. The French player had an annual chip that was hovering two and a half million euros per year
Source: Elpais
Related News