By CAPosts 17 January, 2021 - 01:48pm 79 views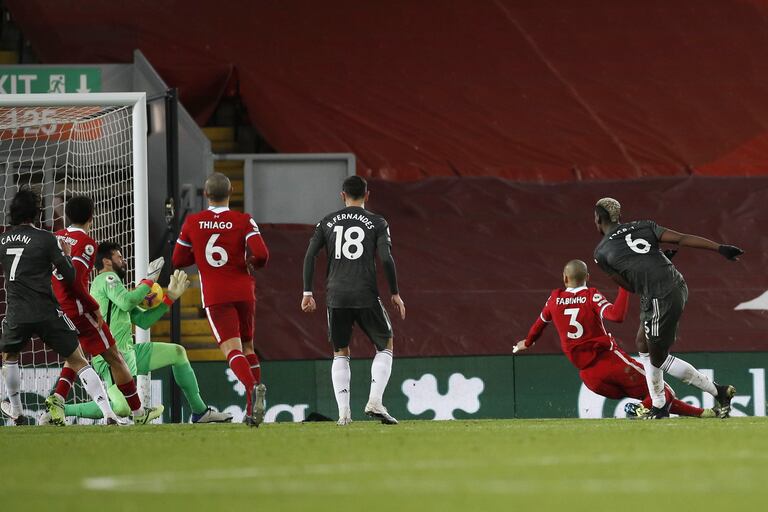 Alisson for a Pogba shot.Phil Noble / POOL / EFE
With more than 89,000 deaths from covid-19 on the growing official list, the British Government has ordered the bodies that direct English football not to hug footballers, Thing to set an example in the age of social distancing. Well, this Sunday at Anfield, both Liverpool and Manchester United completed the first great Premier League classic played in times of pandemic, giving satisfaction to Whitehall. It ended with a zero tie. In 90 minutes there was not a single reason that inspired emotions close to happiness, altruism or sympathy, if these are the springs of the embrace when goals are not scored
The dry product of this heartless match was the cold marker and the cold table of classification that denounces the unthinkable: United leads the Premier with 37 points. Solskjaer's sad team leads the most lavish tournament on the planet, two points from Leicester, three from Liverpool and four from Tottenham, all with 18 games played and at the mercy of Manchester City, which has 16 games and points to a clear evolution in its game. If Guardiola's team hits the gas, they will have the title very close at hand.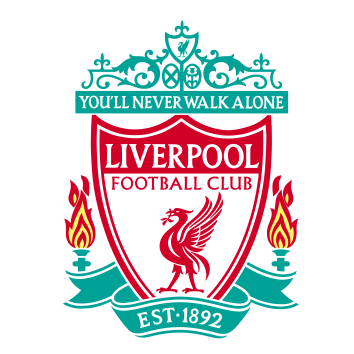 LIV0-0MNU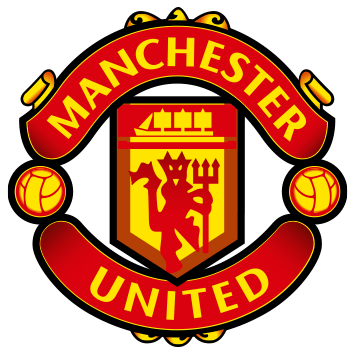 LiverpoolAlisson, Henderson, Trent Alexander-Arnold, Fabinho, A. Robertson, Wijnaldum (Milner, min. 88), Shaqiri (Curtis Jones, min. 75 ), Thiago, Roberto Firmino (Divock Origi, min. 84), Mane and SalahM. UnitedDe Gea, Harry Maguire, Wan-Bissaka, Nilsson-Lindelöf, Shaw, Scott McTominay, Bruno Fernandes (Mason Greenwood, min. 88), Fred, Anthony Martial (Cavani, min. 60), Pogba and Rashford Goals RefereePaul TierneyYellow cardsShaqiri ( min. 32), Fabinho (min. 65) and Rashford (min. 93)
The plague has distorted the championships. It is not by chance that in the climate of empty stadiums and demoralized players, the days follow each other as routine maintenance sessions in the darkest of winter. Nor is it a coincidence that in the general depression this United eliminated from the Champions in the group stage is adding their best harvest of points since the great patriarch, Sir Alex Ferguson, retired in 2013.
United rules out of boredom. He went out to Anfield to lock himself back with an organization that punished its best footballers. Solskjaer's plan sided Pogba into a gang to consolidate double pivot Fred-McTominay; Bruno Fernandes was sentenced to loneliness, or to cut off Thiago Alcántara's supplies; Cavani already sat him on the substitute bench to give the nine to the coquettish Marcus Rashford, a local idol and hero of social activism but unable to throw five unchecks without falling offside in four against a defense that does not have centrals. Fabinho and Henderson, two midfielders, made up the axis of Liverpool's defense against the losses of Van Dijk, Gómez and Matip.
While Thiago had the energy to continue the game, United lived at the expense of one of the erratic balls to bear fruit So he looked for the backs of Robertson and Alexander-Arnold. When Thiago lost the thread of the plays, his team, seized by torpor, lacked answers. Firmino, Salah and Mané have lowered the revolutions. The occasions they generate are no longer so frequent. There comes a point where this generates a stream of discouragement. At that point United clung to generate a pair of shots in the final minutes: one from Bruno, another from Pogba. Alisson, the goalkeeper, covered them without having to stretch his arms.
Source: Elpais
Related News