By CAPosts 28 February, 2021 - 01:39pm 60 views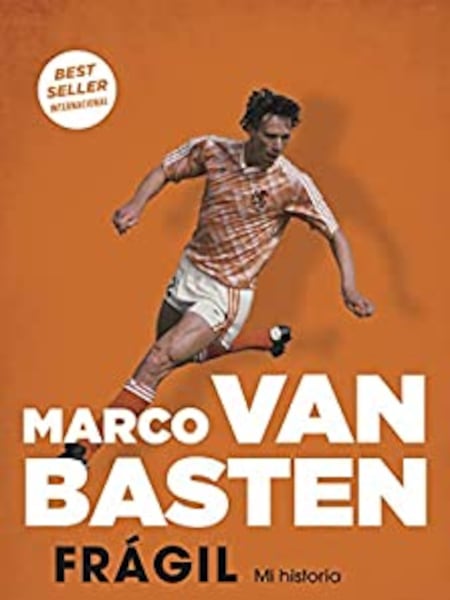 Cover of the book Marco van Basten, Frágil.
Crawling forward to reach the bathroom in the middle of the night. Marco van Basten could never have imagined that he would go through that. Not when he made his debut with Ajax Amsterdam, replacing Johan Cruyff. Not on the dozens of occasions in which he drilled rival goals in the Dutch league.
Nor when he signed for Milan , with which he won numerous titles and, on three occasions, the Ballon d'Or. Not when time stopped at that moment of the 1988 Eurocup final that went down in football history, when a volley was invented that became the "Van Basten goal."
After living all that, that Dutch striker who was compared to the Soviet dancer Rudolf Nureyev was seen one day on all fours in the hallway of his house, counting the 120 seconds it usually takes to make the journey to the toilet. Every time his right ankle touches a threshold, he has to bite his lip to keep from screaming in pain. It's 1995. It's been two years since, when he was 28, he played his last game. Operations. Solutions that are not. And the one who was the best striker in the world will wake up the next day with the only expectation of spending the day on the couch.
Almost three decades later Frágil (Corner) arrives, in which the Dutch player remembers and in which, as the ex-footballer himself indicates, he has no mercy on anyone. Much less of himself. From his peculiar childhood, in which he saw a friend die after sinking in a frozen lake, to his experience as a coach and his departure from FIFA in 2018, the book is a synthesis of how ephemeral everything in life is. In November 1992, San Marco scored four goals in two different matches. His ankle wouldn't stop hurting. In December, they operated on him. And nothing was the same again.
Source: Elpais
Related News