This was a perfect promo from Edge to really bring home what this match against Seth Rollins at SummerSlam is all about.
That is a man who has been driven to the brink of madness, a place he knows very well because he spent the majority of the most successful runs of his career existing in that space. He likes it. He always liked it, at least in part because it brought him that success. He is not that man anymore, though. No, the man he is today has everything to do with the kind of perspective one can only get by going through a near career-ending injury.
Rollins using that injury against him, with a finish that could put him right back where he was before, then, is unacceptable to the point of being enough to drive him back to the dark place he left behind. He just has to channel that.
He's doing so, too, and we know this because he broke down Rollins' promo from last week's episode of SmackDown to its core. The message wasn't so much about the threats Rollins was making. No, the realization Edge came to is that Seth actually believes all this bullshit he's spewing.
That makes him far more dangerous than your run-of-the-mill A-hole. He's radical. There's only one way to deal with a guy like that, in a situation like this. "I don't just have to beat you, I have to break you. I have to humble you. And Seth, oh Seth, at SummerSlam I am going to BURN. YOU. DOWN."
Rollins got the chance to respond later, and you could really tell how well Edge's promo worked because the crowd would hardly let him talk.
I'm not the biggest fan of the direction they went next — Edge using The Brood music, cutting a Brood promo, and then dumping black gunk all over Seth in the ring. It's a bit too theatrical for everything they set up before it, which felt so raw and personal without needing those kind of theatrics. But this is WWE, you gotta take this kind of thing as part of the deal.
Either way, this is going to be good.
For the sake of transparency, it's much harder to write about this Roman Reigns-John Cena promo segment after watching CM Punk's return to pro wrestling in AEW on Rampage.
Having said that, the crowd helped it feel like the kind of big deal WWE has been hoping it would be. I still can't agree with how meta they've gone with the story, and they pressed down on that button once again this week. Cena did well enough to intersperse the meta talk with his refrain of only needing to keep Reigns down for the count of three but it's hard to ignore him saying things like "isn't it obvious? They promoted this as the 'Summer of Cena,' I'm here to demote you."
It's a cutesy line, but it's too cutesy for my blood.
It also goes against Cena's entire character and what he was supposed to represent, but I hardly think that even matters or should be the focus here. Reigns threw in the stipulation that he'll leave WWE if he loses, Cena agreed to it, then got the upper hand on him to show that it can be done.
We can all be reasonably certain it won't be done but the good news is these two tend to deliver in big matches like this. If Vegas has the same energy this crowd did, it's going to be electric. Sometimes that's enough to make the details fade into the background.
Read full article at Sportskeeda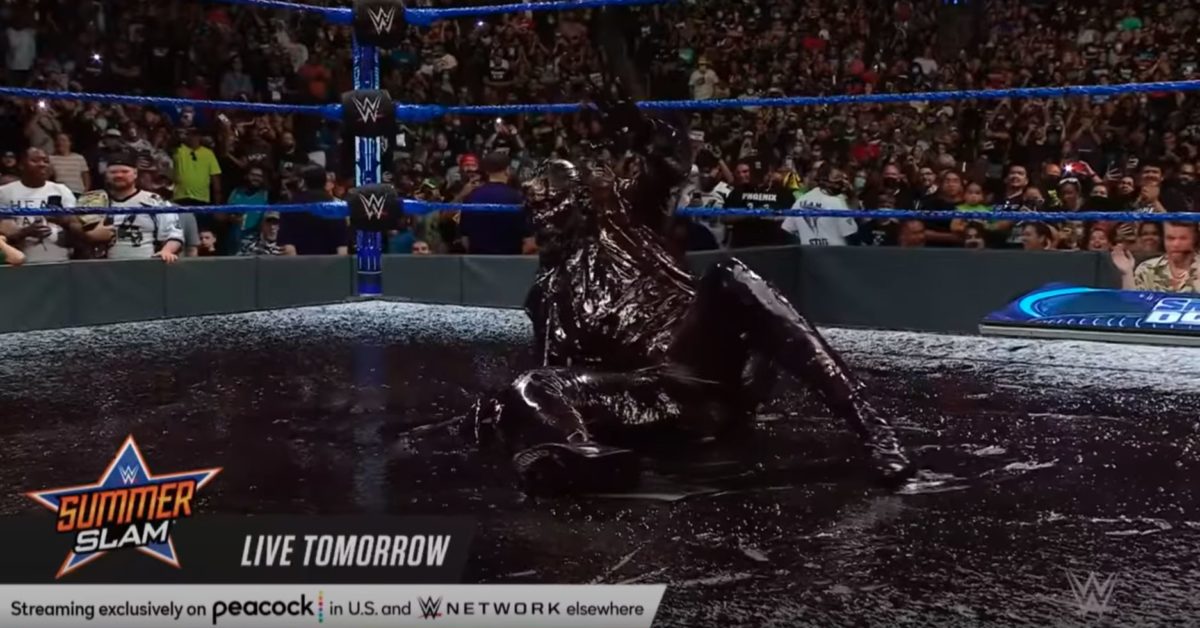 Bleeding Cool News 22 August, 2021 - 04:10pm
Over on TNT last night, AEW legitimately changed the landscape of wrestling with the debut of CM Punk at AEW Rampage: The First Dance. But over on WWE Smackdown, the go-home show for WWE SummerSlam, WWE put forth its best effort to show why the landscape needed to be changed in the first place.
Edge opened Smackdown with a promo, claiming that Seth Rollins awakened a dark side of him that hasn't been seen in a long time, where "his blood runs black," which will be important to remember later.
Jey Uso beat Rey Mysterio in a singles match after Dominik failed to interfere properly and distracted his own dad. Thank goodness we haven't seen these guys fighting each other for what seems like every week the last three months so the tag team title match at SummerSlam will feel nice and fresh… oh wait.
Baron Corbin brought his stolen Money in the Bank briefcase to a match with Kevin Owens. Big E came out in the middle of the match to retrieve the briefcase, causing a DQ. Corbin shoved Big E into the ring post and escaped with the briefcase, the whole while Pat McAfee screaming about how Corbin is a scumbag because WWE hates poor people. I have enjoyed the down-on-his-luck Corbin storyline, but I'm not sure where this can go. If Corbin is allowed to cash in the contract, why wouldn't everyone try to steal the briefcase every year from now on? And if so, what's the point of competing in a ladder match for it?\\
Nox and Shotzi (ugh) once again beat tag champs Natalya and Tamina in a non-title match, earning a shot at the belts that no one will care about seeing because they've already seen the match multiple times.
Seth Rollins came out to cut a promo on Edge, but the lights dimmed and the Brood music played. Edge taunted Rollins on the Titantron and then dumped blood all over him in the ring… except it wasn't blood, because WWE loves to show people how it is a shell of its former self, and you can't show a "blood bath" on PG-13 WWE TV, so instead it was black slime (remember Edge's promo earlier?) and Pat McAfee called it a "Brood Bath." After a commercial break, Michael Cole put on the Owen just feel from the ceiling serious voice and acted like it was the most horrifying seen he'd ever seen, making the whole thing ten times worse.
Otis beat Montez Ford in a squash match. Guess it's no longer takeback season.
Rick Boogs and Shinsuke Nakamura beat Apollo Crews and Commander Azeez with Boogs pinned Crews, sending him fully back to jobberville. I know I sound like a broken record, but it drives me f***ing crazy that Boogs' stupid guitar is always slightly out of tune with Nakamura's theme song. Tune that f***king guitar, damn it!
Bianca Belair beat Zelina Vega in a squash match, then beat Carmella in a slightly longer squash match. Gotta make Belair look strong to… maybe not have a match at SummerSlam because no one knows where Sasha is.
Finally, Roman Reigns came out to end the show with a promo, only for John Cena to interrupt. They said the same things to each other they've been saying for weeks and then Roman upped the ante, saying if he can't beat Cena at SummerSlam, he'll leave WWE. Oh, good, this was the one match I was actually kind of excited for, so I'm glad they made sure there was no doubt about who will win. To drive the point home that Cena is losing, he got the upper hand to end the go-home show, rolling Reigns up to show he could pin him at any time.
WWE Smackdown didn't do much more to sell the PPV on Saturday than Raw did earlier in the week. Between exposing their own toothlessness with the "brood bath" to having opponents at SummerSlam face each other week after week before the show to adding a stipulation to the big main event that guarantees we all know the outcome, it seems like WWE was actively trying to dissuade people from watching SummerSlam. For this to be contrasted with the return of CM Punk on AEW Rampage in front of the hottest wrestling crowd in years just goes to show how badly WWE has lost its way. Maybe after Nick Khan succeeds in selling the company, the new owners will do a better job.
Cageside Seats 22 August, 2021 - 04:10pm
At SummerSlam tonight (Aug. 21) in Las Vegas' Allegiant Stadium, he took it even further. And as Pat McAfee might say... IT. WAS. AWESOME.
LEGENDARY. #SummerSlam @EdgeRatedR pic.twitter.com/rmD5OBrA2s
A #SummerSlam entrance for the ages.@EdgeRatedR is in a DARK PLACE heading into battle against @WWERollins! pic.twitter.com/tbi3s5dkMs
Heck of a mind game from the Ultimate Opportunist. It was also just a great visual, not to mention a great reminder than nothing kicks quite like a Jim Johnston jam.
Will it help Edge end Seth Rollins, who's promised to turn up the intensity himself and send The Rated R-Superstar back to his wife and daughters in a wheelchair?
Find out by checking out our full SummerSlam coverage in the live blog here.
Wrestling Inc. 22 August, 2021 - 04:10pm
Seth Rollins received a "Brood Bath" during Friday's WWE SummerSlam edition of SmackDown on FOX.
SmackDown opened with WWE Hall of Famer Edge coming to the ring for an intense promo where he talked about how Rollin has put him in a dark place these days, a place he doesn't like to go because it's so hard to come back from. Edge then admitted that he likes that place, but Rollins has helped him find a place in his heart where the blood runs black. Edge ended that promo by declaring that on this day he sees clearly, and at SummerSlam he doesn't have to just beat Rollins, he has to break and humble him, and he's going to burn Rollins down.
Rollins, wearing an all-white suit, later came to the ring to respond to The Rated R Superstar. Rollins laughed at and mocked Edge, saying they both knew that part of Edge is now dead and gone. Rollins was suddenly interrupted by the familiar tune of The Brood's old WWE theme music as the red lights started flashing around the arena and flames appeared.
Edge then appeared on the big screen and told Rollins to beware because the freaks come out at night, and Rollins will never see them coming. Edge then laughed at Rollins as a huge amount of dark blood fell from the rafters, covering Rollins and his all-white suit, knocking him to the mat. McAfee called it a "Brood Bath" as a shocked Rollins got back to his feet. Edge had disappeared from the big screen by that point, but the area was covered by the dark colored blood.
The Brood was a WWE Attitude Era stable that included Edge, current Impact World Champion Christian Cage, and leader Gangrel. Based off a group of vampires, the group was active from October 1998 until the summer of 1999. The Hardys later aligned with Gangrel and were briefly known as The New Brood. The original Brood would often give their opponents a "blood bath" but it appears "Brood Bath" is the proper verbiage for modern day WWE.
The Brood trended on Twitter after SmackDown with many fans commenting on what a potential return for the stable would look like these days.
Edge vs. Rollins will take place later tonight at WWE SummerSlam.
Below are videos from last night's segments, along with backstage post-show footage of a seething Rollins yelling for a towel:
Wrestling World Reacts To Brock Lesnar And Becky Lynch Returning At WWE SummerSlam
Ariya Daivari On How Being On WWE 205 Live Possibly Hurt Him
Nikki Bella Says She Wasn't Allowed To Attend WWE SummerSlam
New WWE Extreme Rules Trailer And Poster Revealed
Becky Lynch Declares "The Man" Is Back In WWE
Video: Brock Lesnar Attacks John Cena After WWE SummerSlam
WWE Announces History-Making Return To Saudi Arabia
Brock Lesnar Returns At WWE SummerSlam
» NXT TakeOver 36 Live Coverage Tonight
ComicBook.com 22 August, 2021 - 04:10pm
After giving Seth Rollins a blood bath on this week's Friday Night SmackDown, Edge fully revived The Brood's classic entrance for his match with Seth Rollins at SummerSlam on Saturday. The Brood were one of the most beloved factions of the Attitude Era, thanks to their outstanding entrance music and fiery arrival for their matches. "The Rated-R Superstar" was surrounded by a ring of fire as he arrived in the arena on a rising platform.
Fans proceeded to lose their minds inside Allegiant Stadium, as well as at home. You can see some of the best reactions to Edge's entrance in the list below!
HELL YES! EDGE GOING FULL BROOD!!! THIS RULES #SummerSlam pic.twitter.com/JSbp7pBSJo
The Brood entrance, this is insane. #SummerSlam pic.twitter.com/8y5BXq2aJM
LEGENDARY. 🔥🔥🔥🔥🔥#SummerSlam @EdgeRatedR pic.twitter.com/rmD5OBrA2s
Edge brought out the shades, yeah this gonna be special.
This was so fucking cool, Brood Edge needs to become a permanent thing. #SummerSlam pic.twitter.com/5FtS7nFNK3
that @EdgeRatedR intro tho 🔥🔥🔥
The Brood entrance is forever GOATed!@EdgeRatedR 🔥 🔥 🔥
(via @WWE) #SummerSlam pic.twitter.com/M1qPosfvZl
Copyright 2021 ComicBook.com. All rights reserved.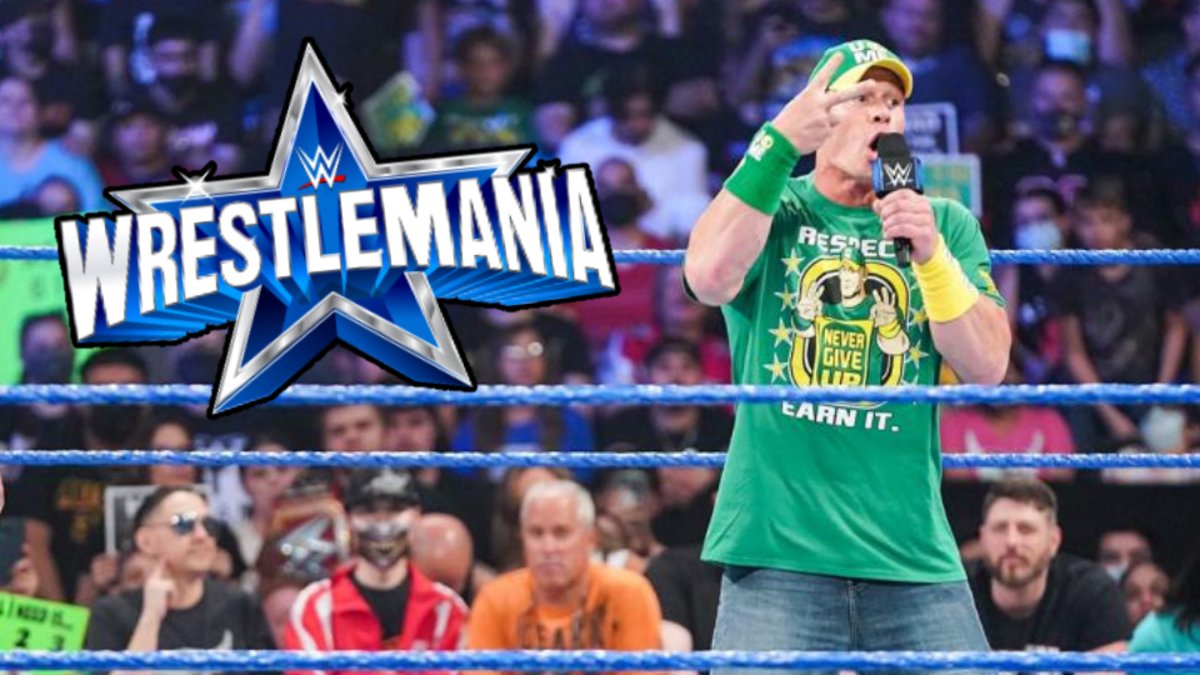 WhatCulture 21 August, 2021 - 10:34am
Seth Rollins had a messy Friday night.
No, Seth and the boys didn't go out for a couple of "quiet pints" and find themselves dancing on pub tables at 4am. Instead, Mr. Rollins will be binning that all-white suit after Edge (or whomever is in charge of such things) dropped a whole load of fake blood on him mid-ring.
At least, it was supposed to be blood - the substance actually looked more like mud, dark chocolate sauce or tar. Apparently, using bright red fake stuff didn't appeal to WWE in 2021. God only knows why, but the visual was still a cool one, and one of WWE's replay angles looked utterly glorious in slow-motion.
That's just one of the things you might've missed from this week's SmackDown. Other hidden gems on tap include Edge getting lyrical, wrestlers calling out spots before they do them, dilapidated announce desks that badly need replaced before they fall down and Edge (again) mimicking Vince McMahon circa 2020.
Also, Montez Ford went swimming, Chad Gable almost went to the hospital and John Cena may have served up some spoilers for next year's WrestleMania pay-per-view. SummerSlam first, JC. Take them as they come, son!
Here's everything you probably missed from the show...
Lifelong wrestling, video game, music and sports obsessive who has been writing about his passions since childhood.
Bray Wyatt Reportedly Heading To AEW, All Out 2021 Match Scrapped!
Delivering passionate and comprehensive entertainment coverage to millions of users world-wide each month. Seen on Sky News; featured in The Guardian, NY Times, The Independent and more. 40,000+ articles posted by thousands of contributors spanning the entire cultural spectrum.
We are using cookies to provide statistics that help us give you the best experience of our site. You can find out more or switch them off if you prefer. However, by continuing to use the site without changing settings, you are agreeing to our use of cookies.