Freedom Phone, which sells for $499 and comes preloaded with fringe-popular apps including OANN, Newsmax and Parler, was introduced to the marketplace Wednesday by self-proclaimed 22-year-old "Bitcoin millionaire" Erik Finman.
"This is the first major pushback on the Big Tech companies that attacked us — just for thinking different," Finman announced. "We're finally taking control."
Conservative influencers Roger Stone, Dinesh D'Souza, Jack Posobiec and Candace Owens went online to promote the new gadget.
"Today you need to get this phone!" Owens said, boasting that Freedom Phone is not affiliated with tech giants Apple or Google. "If it does not help save the nation I don't pitch it."
She advertised on social media to, "Use code: CANDACE for 10% off your new phone."
But tech site Gizmodo, as well as the Daily Beast, quickly pointed out the Freedom Phone appears to be anything but revolutionary.
"MAGA-Branded 'Freedom Phone' Is a Black Box That Should Be Avoided at All Costs," Gizmodo wrote in its headline.
That site's analysis warned the apparent "budget phone from Asia" could actually puts its owners security at risk, rather than the opposite, which is what Freedom Phone largely claims to do.
Freedomphone.com, where the device is sold, offers almost no useful technical information about the device, other than several options to "buy it now."
That site's own page on Privacy Policy states the company collects usage date that can include users' IP addresses, browser types, "the time and date of your visit," and "the time spent on those pages."
This phone's features reportedly include "tracking blockers and an uncensorable app store" as well as a "A Free-Speech First Operating System."
It welcomes users to "Say Hello to Trust."
The Daily Beast noted that the Freedom Phone seems to be a simple rebranding of Chinese company Umidigi's "Umidigi A9 Pro." The company is headquartered in Mainland China. Finman reportedly confirmed to the Daily Beast that Umidigi makes the phone, but said he wasn't sure if it was modeled after the A9 Pro, which sells for less that a quarter the cost of Freedom Phone. He claimed his phone is manufactured in Hong Kong.
The Daily Beast also noted that the apps that come with Freedom Phone are all available for free for Android devices on the Google Play app store. Its supporters, including former "Survivor" contestant and right-wing provocateur Anna Khait, can't seem to shed much light on Freedom Phone's specifics either.
"Is it an Android?" Khait answered during a livestream promoting the portable device. "I'm not really sure. No. It's a Freedom Phone."
Supporters of former president Donald Trump have raged against tech providers like Twitter and Facebook since they banned him for promoting January's uprising at The Capitol meant to stop the certification of Joe Biden as the nation's 46th president following his election win. Right-wing groups have also rallied against tech companies including Google, Apple and Amazon.
Read full article at New York Daily News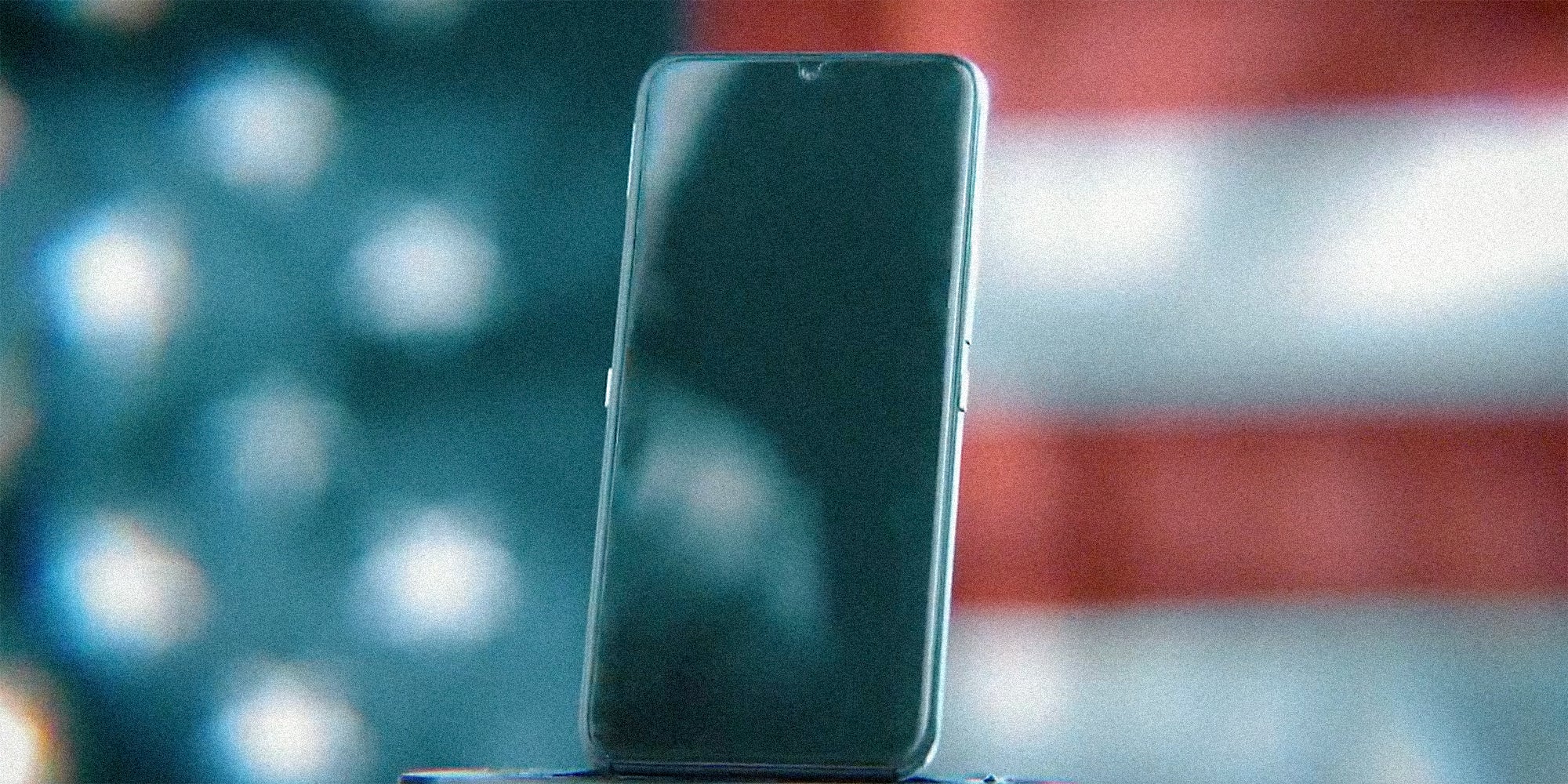 The Daily Dot 16 July, 2021 - 09:01pm
Published Jul 15, 2021 Updated Jul 16, 2021, 7:46 am CDT
Security experts are raising concerns over the "Freedom Phone," a new device touted by prominent conservatives as both secure and censorship-resistant.
Unveiled on Wednesday by Erik Finman, the world's youngest bitcoin millionaire, the $500 Freedom Phone claims to offer a series of robust privacy features as well as an uncensorable app store.
Finman states the Freedom Phone runs on a custom Android operating system known as "FreedomOS" and provides access to apps such as Parler, the social media service which had previously been banned from app stores in the wake of the Capitol riot.
The phone's launch also came alongside numerous endorsements from popular right-wing figures such as Jack Posobiec and Candace Owens, who both offered their followers discount codes for the device. It remains unclear whether either individual is receiving financial kickbacks for promoting the Freedom Phone.
Yet security experts are raising serious questions about the device, noting that the website for the Freedom Phone does not provide any pertinent information regarding its specifications or source code.
Matthew Hickey, co-founder of the cybersecurity firm Hacker House, told the Daily Dot that the Freedom Phone appears to be nothing more than a rebranded Umidigi A9 Pro—a Chinese smartphone that costs as little as $119 on AliExpress.
"This device is a drop-shipped customizable Android-based phone," Hickey said. "They can be bought and shipped in bulk from Asia with custom logos and branding so as to give the appearance of a phone that has been designed for a unique purpose."
Hickey added that the phone is notorious for its poor security due largely to its use of processors from MediaTek, a Taiwanese company that provides chips for smartphones.
"I have never encountered a secure MediaTek device in my entire life," Hickey said. "Using MediaTek for anything and expecting privacy or security is fundamentally flawed."
Hickey even stated that MediaTek's processors are widely used in smartphones throughout North Korea due to their "highly customizable nature and low-security barrier," which allows the regime to easily implement surveillance backdoors.
The Daily Dot reached out to Freedom Phone to inquire about the device's specifications but did not receive a reply. Questions about potential security issues also went unanswered.
Other issues surround the Freedom Phone's app store, known as PatriApp. The company has not explained what protections, if any, have been put in place to ensure that malware is kept from being introduced.
"The Google and Apple app stores implement a rigorous code inspection process before making applications available. And whilst this is not foolproof, it helps prevent a wide range of common malware being loaded onto devices," Hickey said. "The Freedom Phone offers an app store that promises not to censor apps but has not made it clear how it will perform this vital process while keeping out malware."
With almost no information provided about the device from Freedom Phone thus far, major questions still remain. And without access to the operating system's source code, users won't know what exactly their phone is doing in the background.
But perhaps they will feel free from the shackles of big tech as they download virus after virus.
Mikael Thalen is a tech and security reporter based in Seattle, covering social media, data breaches, hackers, and more.
Notorious far-right political operative appears to be behind new 'MAGACOIN' cryptocurrency
'This is personal': DoorDash driver shoves graphic note inside Chipotle ordered by NYPD officer
'I hate it': Documentary uses A.I. to recreate Anthony Bourdain's voice, sparking outrage
Matt Gaetz hired lawyer who represented Jeffrey Epstein
UPROXX 16 July, 2021 - 09:01pm
That would be the "Freedom Phone," a device that's supposed to come pre-loaded with all of Trump World's favorite apps like Rumble and Parler according to a flag-waving website selling preorders of the phone as of this week. According to the site, it will be available in August and come with a number of apps and a "free speech-first operating system," whatever that means. But the hefty price tag for an unsubsidized smartphone, $499.99, may be much more than what the phone is actually worth.
As The Daily Beast's Will Sommer detailed, the Freedom Phone is little more than a budget phone made by a Chinese manufacturer that's selling for much more as the "Freedom Phone" than it does otherwise. The company, run by a self-proclaimed "youngest bitcoin millionaire" named Erik Finman, wants to sell phones to patriots who don't want to be censored on social media like Trump and his insurrectionist supporters claim to have been since the January 6 MAGA riot in Washington.
But what they're buying is, well, a budget phone from China.
In fact, Freedom Phone appears to be a simple rebranding of a budget phone called the "Umidigi A9 Pro," made by the Chinese tech company Umidigi. In an interview with The Daily Beast, Finman confirmed that the Freedom Phone was manufactured by Umidigi, but couldn't say immediately which Umidigi phone it was based on.
The Freedom Phone's $500 price tag would represent a substantial markup on the Umidigi A9 Pro. That phone is available on Chinese retail giant AliExpress for $120 — less than one quarter of the price of a Freedom Phone.
Asked to justify the Freedom Phone's notable price increase over the Umidigi model, Finman claimed vaguely that the Freedom Phone features customized hardware and improved memory. He committed Wednesday to publishing the phone's technical specifications — basic details any company selling a phone should be able to provide. As of Thursday afternoon, however, no technical specifications had been provided to The Daily Beast or added to the Freedom Phone's website.
Sommer's always-excellent reporting has plenty of details about Finman, as well as some extremely basic logic about the phone itself: all the advertised apps supposed to be "preloaded" on the phone are free and currently available in Android and Apple app stores, so MAGA fans are paying a pretty huge markup just to have them downloaded in advance. There's also the mobile version of Fortnite on the phones as well, apparently.
None of this sounds like a particularly good deal, except for the MAGA influencers who seem poised to get a cut of profits if their followers buy one with their promotional code. But it will likely sucker some freedom-obsessed folks into buying a cheap phone in the name of fighting censorship. Good luck to everyone involved in figuring out that free speech-based operating system by August.
[via The Daily Beast]