Read full article at Livescience.com
CGTN 01 July, 2021 - 12:49am
A large and fossilized skull found in northeastern China in 1933 came to the attention of scientists. Chinese scientists call it "Dragon Man" and say it's a closer ancestor of modern man. Professor Jing Zhichun, a Research Chair in Asia-Pacific Archaeology from the University of British Columbia, says the findings may transform the prevailing view of how our species emerged and evolved.
Copyright © 2020 CGTN. Beijing ICP prepared NO.16065310-3
Copyright © 2020 CGTN. Beijing ICP prepared NO.16065310-3
Copyright © 2020 CGTN. Beijing ICP prepared NO.16065310-3
CGTN 01 July, 2021 - 12:49am
Chinese scientists on Friday announced they discovered the remains of a new species of early humans. Scientists are calling it "Dragon Man" and say it's even closer to us than the Neanderthals. CGTN Zhang Dan interviewed paleontologist Professor Ji Qiang at Hebei GEO University to share with us more about the discovery.
Copyright © 2020 CGTN. Beijing ICP prepared NO.16065310-3
Copyright © 2020 CGTN. Beijing ICP prepared NO.16065310-3
Copyright © 2020 CGTN. Beijing ICP prepared NO.16065310-3
CNET 01 July, 2021 - 12:49am
One of the key pieces to the puzzle of our long narrative arc as a human species may have been hiding at the bottom of a well in China for almost a century. But now the nearly intact, ancient skull of what could be our closest extinct relative -- nicknamed Dragon Man -- is very much in the public eye as an object of intense scientific fascination and debate.
The story goes that a worker at a bridge construction site in the Chinese city of Harbin dug up the skull in 1933, but hid it in a well to keep it from falling into the hands of the occupying Japanese army. Its existence was only revealed by the worker's family in recent years and donated to the Hebei Geo University for study.
It turns out the worker's intuition that the skull could be significant was correct.
"The Harbin fossil is one of the most complete human cranial fossils in the world," says Qiang Ji, a professor of paleontology of Hebei Geo University and author of a study on the skull, in a statement. "This fossil preserved many ... details that are critical for understanding the evolution of the Homo genus and the origin of Homo sapiens."
From the lab to your inbox. Get the latest science stories from CNET every week.
The Harbin cranium is the true big box of skulls for the Homo genus. It's a massive dome with room for a modern human brain but with bigger and somewhat squared-off eye sockets, imposing brows, wide mouth and plus-sized teeth.
Scientists including Ji believe the skull, thought to have come from a male who lived to be about 50 years old, is a specimen of a previously unrecognized human species dubbed Homo longi or "Dragon Man." A trio of papers from the researchers was published Friday in a journal called The Innovation and make the provocative suggestion that we are closely related to Dragons, or at least to Dragon Man and Dragon Woman. 
"Like Homo sapiens, they hunted mammals and birds, and gathered fruits and vegetables, and perhaps even caught fish," remarks co-author Xijun Ni, a professor of paleoanthropology at the Chinese Academy of Sciences and Hebei Geo University.
A virtual reconstruction of the Dragon Man skull.
Geochemical dating places the skull at 146,000 years or older, an era when human species were on the move along with woolly mammoths, woolly rhinoceros and perhaps giant beavers. It's also possible that Dragon Man and his clan would have come across early Homo sapiens.
"Altogether, the Harbin cranium provides more evidence for us to understand Homo diversity and evolutionary relationships," Ni says. "We found our long-lost sister lineage."
However, not all scientists -- not even all those on the research team -- agree about just how new of a species it might actually be.
"Harbin is better understood as a Denisovan," paleoanthropologist Karen Baab, who was not involved with the research, told The New York Times.
The Denisovans were an archaic human species that's thought to have roamed roughly the same area during the same period. But scientists base their knowledge of these extinct people on some DNA and very few remains, certainly nothing as substantial as the Dragon Man skull.
Skull comparisons among Peking Man, Maba, Jinniushan, Dali and Harbin specimens (from left to right).
So it might be, as Baab and others think, that the skull of Dragon Man is really the first glimpse we're getting of a Denisovan profile.
Chris Stringer from the National History Museum in London, who was a part of the research team, says he agrees that Dragon Man deserves a distinct species name, but thinks the skull might also be linked to the famous Dali Man skull, also found in China.
"I would prefer to place the Harbin and Dali fossils together as (Homo) daliensis," Stringer writes. "I also consider Harbin as a possible Denisovan, although much more work is needed there."
While few seem unanimous about the specific interpretation of what Dragon Man's debut means, Stringer speaks for numerous other scientists who agree it's a big deal.
"These differences of opinion," Stringer says, "should not deflect from a remarkable new piece in the jigsaw of human evolution, a fossil that will continue to add important information for many years to come."
FRANCE 24 English 01 July, 2021 - 12:49am
HeritageDaily 01 July, 2021 - 12:49am
The largest of known Homo skulls, scientists now say this skull represents a newly discovered human species named Homo longi or "Dragon Man."
Their findings, appearing in three papers publishing June 25 in the journal The Innovation, suggest that the Homo longi lineage may be our closest relatives–and has the potential to reshape our understanding of human evolution.
"The Harbin fossil is one of the most complete human cranial fossils in the world," says author Qiang Ji, a professor of paleontology of Hebei GEO University. "This fossil preserved many morphological details that are critical for understanding the evolution of the Homo genus and the origin of Homo sapiens."
The cranium was reportedly discovered in the 1930s in Harbin City of the Heilongjiang province of China. The massive skull could hold a brain comparable in size to modern humans' but had larger, almost square eye sockets, thick brow ridges, a wide mouth, and oversized teeth. "While it shows typical archaic human features, the Harbin cranium presents a mosaic combination of primitive and derived characters setting itself apart from all the other previously-named Homo species," says Ji, leading to its new species designation of Homo longi.
Scientists believe the cranium came from a male individual, approximately 50 years old, living in a forested, floodplain environment as part of a small community. "Like Homo sapiens, they hunted mammals and birds, and gathered fruits and vegetables, and perhaps even caught fish," remarks author Xijun Ni, a professor of primatology and paleoanthropology at the Chinese Academy of Sciences and Hebei GEO University. Given that the Harbin individual was likely very large in size as well as the location where the skull was found, researchers suggest H. longi may have been adapted for harsh environments, allowing them to disperse throughout Asia.
Using a series of geochemical analyses, Ji, Ni, and their team dated the Harbin fossil to at least 146,000 years, placing it in the Middle Pleistocene, a dynamic era of human species migration. They hypothesize that H. longi and H. sapiens could have encountered each other during this era.
"We see multiple evolutionary lineages of Homo species and populations co-existing in Asia, Africa, and Europe during that time. So, if Homo sapiens indeed got to East Asia that early, they could have a chance to interact with H. longi, and since we don't know when the Harbin group disappeared, there could have been later encounters as well," says author Chris Stringer, a paleoanthropologist at the Nature History Museum in London.
Looking farther back in time, the researchers also find that Homo longi is one of our closest hominin relatives, even more closely related to us than Neanderthals. "It is widely believed that the Neanderthal belongs to an extinct lineage that is the closest relative of our own species. However, our discovery suggests that the new lineage we identified that includes Homo longi is the actual sister group of H. sapiens," says Ni.
Their reconstruction of the human tree of life also suggests that the common ancestor we share with Neanderthals existed even further back in time. "The divergence time between H. sapiens and the Neanderthals may be even deeper in evolutionary history than generally believed, over one million years," says Ni. If true, we likely diverged from Neanderthals roughly 400,000 years earlier than scientists had thought.
The researchers say that findings gathered from the Harbin cranium have the potential to rewrite major elements of human evolution. Their analysis into the life history of Homo longi suggest they were strong, robust humans whose potential interactions with Homo sapiens may have shaped our history in turn. "Altogether, the Harbin cranium provides more evidence for us to understand Homo diversity and evolutionary relationships among these diverse Homo species and populations," says Ni. "We found our long-lost sister lineage."
Header Image Credit : Chuang Zhao
We are using cookies to give you the best experience on our website.
You can find out more about which cookies we are using or switch them off in settings.
These terms and conditions are governed and construed in accordance with the laws of England. You agree that the English court shall have exclusive jurisdiction but we may use another court if we choose.
Unless otherwise specified, the Site is directed solely at individuals from the UK. If you choose to access the Site from locations outside the United Kingdom, you do so on your own initiative and are responsible for compliance with local laws.
All users of the website agree that any information provided is being stored in a database (including IP address). This information will not be disclosed to any third party or be used for marketing reasons. HeritageDaily cannot be held responsible for any hacking or cracking attempt that may lead to the data being compromised.
Strictly Necessary Cookie should be enabled at all times so that we can save your preferences for cookie settings.
If you disable this cookie, we will not be able to save your preferences. This means that every time you visit this website you will need to enable or disable cookies again.
(the "Website"), is operated by HERITAGEDAILY
Cookies are small text files that are stored in the web browser that allows HERITAGEDAILY or a third party to recognise you. Cookies can be used to collect, store and share bits of information about your activities across websites, including on the HERITAGEDAILY website and subsidiary brand website.
– To enable ad delivery and behavioural advertising
A session cookie is used to identify a particular visit to our Website. These cookies expire after a short time, or when you close your web browser after using our website. We use these cookies to identify you during a single browsing session.
A persistent cookie will remain on your devices for a set period of time specified in the cookie. We use these cookies where we need to identify you over a longer period of time. For example, we would use a persistent cookie for remarketing purposes on social media platforms such as Facebook advertising or Google display advertising.
Third party companies like analytics companies and ad networks generally use cookies to collect user information on an anonymous basis. They may use that information to build a profile of your activities on the HERITAGEDAILY Website and other websites that you've visited.
If you don't like the idea of cookies or certain types of cookies, you can change your browser's settings to delete cookies that have already been set and to not accept new cookies. To learn more about how to do this, visit the help pages of your chosen browser.
Please note, if you delete cookies or do not accept them, your user experience may lack many of the features we offer, you may not be able to store your preferences and some of our pages might not display properly.
For more information on cookies, please visit the information commissioners officer (ico): https://ico.org.uk/for-the-public/online/cookies/
Pedestrian TV 01 July, 2021 - 12:49am
A team of scientists from China, Australia and Britain have just identified a mystery skull called the Harbin cranium.
Anyway, back to The Science: The Harbin cranium is massive – much bigger than that of our humble Homo sapien skulls, as well as every other human species, but despite that, Homo Longi does not have big brain energy. The brain size was either similar to, or smaller than ours. Scientists didn't really know what to make of it until now.
Homo longi (meaning dragon river after the province it was found), or the Dragon Man, is thought to be an unknown, long extinct species of human that lived in East Asia around 146,000 years ago. The only remnant of this species we have so far is literally just the one skull, which is believed to belong to a 50 year old man.
I'm especially convinced that this drawing is a little too horny now that I've seen this, far less horny one:
Anyway, the Homo longi discovery is actually really cool for more reasons than just being new and shiny – it's also thought to be the closest human species to us, replacing the Neanderthals. The classification requires the cultivating of a new human family tree – and that means changing the entire course of human evolution.
There are no more articles to be viewed
Loading...
Please select at least one of the following options to continue
By signing up, you agree to Pedestrian Group's Terms of Service and consent to our Privacy Policy.
Already registered? Login here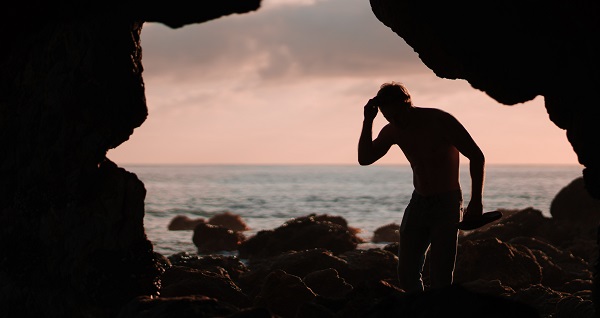 Patheos 01 July, 2021 - 12:49am
Church and ministry leadership resources to better equip, train and provide ideas for today's church and ministry leaders, like you.
Get updates from Roll to Disbelieve delivered straight to your inbox
Hi and welcome back! I love ancient history and archaeology, so I keep up with news about it. And this news is something special indeed. See, we've found yet another ancient pre-human species. And this one might be our closest neighbor of all. Today, Lord Snow Presides over the increasingly-crowded ancient world that gave rise to all of us.
Way back in 1933, this story from Science News tells us, a Chinese laborer dug up a curious skull while working on a bridge construction site in Harbin, China (in the northeast part of the country). Eventually, the skull ended up in the hands of the grandson of one of that laborer's coworkers.
That's their story and they are stickin' to it, at any rate. Researchers couldn't actually confirm any of these details. What they do know is that the skull's ultimate owner gave it to a paleontologist named Qiang Ji, who worked for a museum associated with a university in Shijiazhuang, China.
Even completely lacking provenance, the skull fascinated researchers. They realized it could represent a whole new species of Homo.
The Homo part of the species name means the skull belonged to a human, much like us. We're Homo sapiens sapiens — there's at least one other Homo sapiens species that isn't us: Homo sapiens idaltu. Now, this skull didn't represent a Homo sapiens species. Even so, it's very important as a member of the Homo family. The paleontologists decided to call it Homo longi, abbreviated H. longi.
A paper from The Innovation says the skull was indeed probably from a man who might have been about 50 when he died. (But his tooth wear wasn't too extreme, so maybe he was younger.) The skull reveals that Dragon Man had a large brain, short face, thick brow ridges, and "almost square" eye sockets. That makes him a lot like Neanderthals and some extinct Homo species. Those similar species lived during the Middle Pleistocene (789k – 130k years ago).
Y'all know I love reconstructions, right? So here's his:
By "large brain," researchers mean he had a lot of room in his skull for a big brain. The Innovation says the skull's cranial capacity was about 1420 mL. Our own skulls hold about 1400. That link goes on to tell us:
Our brains are almost double the size of early Homo habilis and almost three times the size of early australopithecines.
That kind of brain capacity is important. It could relate to how we came to be sentient and sapient in the first place.
So Dragon Man has a mixture of features from older species and current ones from his time. He's pretty late on the timeline, but his people fit neatly into the overall timeline of human evolution and migration.
There's another facet to this story that caught my eye. Dragon Man is one of our closest neighbors, evolutionarily speaking. That Innovation article tells us that a bunch of earlier H. species existed right alongside ours:
During the late Middle and Late Pleistocene, several human lineages, evidently at species level, coexisted with H. sapiens across Africa and Eurasia. These extinct hominins include H. heidelbergensis/H. rhodesiensis, Homo naledi, Homo floresiensis, H. luzonensis, Denisovans, Neanderthals (Homo neanderthalensis), and Homo erectus. [Source]
They've got cited sources for all of that, so feel free to check them out.
Researchers tested Dragon Man's skull to discover that it was at least 146,000 years old. That's important, because H. sapiens emerged about 200,000 years ago. They also analyzed the bits of sediment still clinging to the skull, and yes, it does seem to come from the Harbin area.
So if H. sapiens first arose in Asia, and H. longi is from that part of the world too, we probably lived alongside each other for a while — along with the Neanderthals and the mysterious Denisovans. China was apparently a big hotspot of early human activity, thanks to its climate at the time.
The Dragon Man people may also have interbred with our ancestors. Those researchers plan next to try to extract identifiable DNA from the skull. (And they will likely succeed — a lot of its teeth are intact, and from what I've heard that's a good place to find DNA.)
As time goes on, we find more and more stuff that helps expand our understanding of our history as a species. It's just absolutely fascinating to see the puzzle pieces fitting together. Because we don't just trust the puzzle box to tell us what the puzzle looks like ahead of time, we can figure this stuff out and be way more accurate in the doing.
And yes, I'm referring to that old atheism meme. Out of everything that meme fits well, ancient history might be what it describes best.
The more puzzle pieces we find about our earliest days as a species, the more we discover that the emerging picture doesn't look anything like what Christians' puzzle-box cover depicts. The picture we're filling in looks way, way more interesting than anything that cover could ever have to say.
And y'all, it's only going to get more interesting from here.
NEXT UP: A while ago, disgraced ex-pastor James MacDonald threw his previous friends under the bus. I wonder what they think of his current antics? We'll find out tomorrow. See you then! <3
This FRIDAY, we'll be talking about Apollonius of Tyana. Relevant links:
Down To Earth 01 July, 2021 - 12:49am
Good News Network 28 June, 2021 - 10:27am
Paleontology has a way of throwing curveballs at science more than other disciplines. For example, these days we have the fascinating case of the "Dragon Man," after a Chinese family has donated a complete human cranium that's far bigger than any other cranium seen in the Homo genus.
The skull—which was kept hidden in a wall for 90 years—is now being theorized as a new species in our genus, and one that shares more commonalities with us than the Neanderthal.
It was three years ago that a farming family donated the skull, which had been found in the province of Harbin in China's far north, to Harbin GEO University. The story goes that it was discovered by a family member in a muddy bank during construction of a bridge, and that unsure of what to do with it, they hid it inside a wall for almost a century.
Now, after painstaking chemical detective work and analyses against other Homo sapien craniums, researchers Ji Qiang and Ni Xijun are positing it is a new species, Homo Longi or "Dragon Man." He is dated as having lived 136,000 years ago during the Middle Pleistocene, and the mineral contents found within the bone are strikingly similar to other human remains dated from the same period found in Harbin.
"The discovery of the Harbin cranium and our analyses suggest that there is a third lineage of archaic human [that] once lived in Asia, and this lineage has [a] closer relationship with H. sapiens than the Neanderthals," lead-author Ni Xijun told Smithsonian.
The basic routes to the new species conclusion were that it's the largest of all known Homo skulls. It has a comically thick brow, and square-shaped eye sockets. More advanced work included comparing 600 morphological characteristics of the Longi skull with 95 other skulls from varies species.
A following mathematical analysis suggested that modern humans evolved down through three separate lineages, one being H. longi and a number of other Pleistocene Asian humans like those found in Hualongdong and Dali.
MORE: World's Last Known 'Dinosaur Trees' Saved From Australian Bushfires Thanks to Determined Firefighters
Another possibility is that the skull is actually what scientists have for years been calling a "Denisovan," a mysterious group of humans that existed in Siberia but who left behind only a few teeth and two bone shards.
Chris Stringer at the Natural History Museum in London contributed to the project, but he feels it's not worth creating a new species name, as it's generally understood that shapes of skulls, shoulder-width, nasal cavity size, or any of the characteristics we use to distinguish species today weren't important at the time when it came to breeding. There are individuals today who carry a surprising amount of Neanderthal DNA.
"I prefer to call it Homo daliensis, but it's not a big deal," Springer said, speaking with The Guardian. "The important thing is the third lineage of later humans that are separate from Neanderthals and separate from Homo sapiens."
"Certainly this specimen could be Denisovan but we have to be cautious. What we need is much more complete skeletal material of the Denisovans alongside DNA," he added.
One thing's for certain—the huge skull housed a big brain, and both were fitted to a big body. The skull belonged to a man in his 50s, and would have been as tall as modern adult males. His grossly enlarged nasal cavity fits the needs of a high-octane hunter-gatherer lifestyle, and is typical of animal adaptations necessary to survive in the brutal cold of the northern winters.
READ: After Decades of Work, Scientists Have Mapped the Entire Surface of the Moon for the First Time
The other Asian species like H. dalinesis lived down in the tropical south. Paleoanthropologists feel that the large brain cavity inherent in both skulls would suit the challenges of surviving in two different harsh climates, and that other adaptations developed later.
It looks like the skull of a gorilla. So how did it get into China? Possible answer: The Silk Road trade route of people and goods traveling from Africa and Europe to the Middle East, India and China. In exchange for the valuable spices and silk of China, many items were traded and the skull of a gorilla could have found its way along the trade route as an item of wonder. The thickly ridged brows and protruding mouth and nasal area are similar to the gorilla skulls of today. Nearly all of these "missing links" turn out to be easily explainable.
You must be logged in to post a comment.