Microsoft has taken the wraps off the next generation of Windows for anyone to see. Following its virtual launch event last Thursday, the company has released a preview edition of Windows 11 for Windows insiders. The preview version of Windows 11 contains most of the items Microsoft touted at its launch event minus the integration with Microsoft Teams and the ability to install Android apps.
The preview edition of Windows 11 is naturally a work in progress. Based on internal testing as well as feedback from Windows insiders, Microsoft will tweak Windows 11 before the final version pops up later this year. But for now the initial insider edition gives us a good idea of Microsoft's direction in fashioning the successor to Windows 10.
Here's a brief glimpse of the new and changed features in Windows 11 based on the insider preview.
First off, Windows 11 kicks in a different aesthetic over Windows 10 courtesy of the new Fluent design. The square, boxy look of Windows 10 has been replaced by a more appealing rounded-corner appearance now found in the windows, menus and other screen elements. Icons and other aspects of the user interface sport a simpler and sleeker look. The visual look of an operating environment seems less critical than the overall reliability and performance. But a more pleasing aesthetic is certainly easier on the eyes as you stare at the screen most of the day.
The Start menu has undergone a major revamp. Instead of displaying the familiar view of all your apps and tiles, the new Start menu shows only pinned and recommended apps. Venturing to all your installed apps requires an additional step. People who use only a few specific apps may like the change. But as someone used to a full Start menu where everything is quickly accessible, I'm not keen on it. Fortunately, a quick Registry tweak changes it back to the traditional Start menu.
You can also tweak the Start menu to determine which types of apps and which key Windows folders and locations appear on it.
The Taskbar sports one big modification. Now it's center aligned rather than left aligned, with all the icons grouped together. That means the Start button is no longer by itself in the left corner of the screen. This is another change many people may not like, but you can easily enough move the Taskbar back to the left via an option in Taskbar settings.
Otherwise, though, you're limited in Taskbar customization. You can't move the taskbar to the top or side of the screen as in Windows 10. There's also no way to resize the taskbar or perform other tweaks that you can do in Windows 10.
Windows 11 offers a widgets pane designed to display the latest news, weather, stock prices and more. Accessible from the Taskbar, the widgets can be customized and personalized to serve up the topics that most interest you. The widget panel is hidden and unobtrusive unless you click on a taskbar button to launch it. As such, it's a quick and convenient way to check on the latest news.
Launching a virtual desktop in Windows 11 is simpler than in Windows 10. A handy Taskbar button lets you easily create and switch among multiple desktops as a way to juggle different apps and files.
Windows 10 lets you snap windows to specific sides or areas of the screen to organize multiple apps. Windows 11 enhances this capability by helping you better control your snap layouts. You can preview a snap layout before you commit to it and more easily position your snapped windows. For anyone who likes to snap windows to organize their screen, this is a welcome improvement.
File Explorer works the same as always but it's been given a refresh. The new visual theme carries over with rounded corners and simpler icons. The ribbon has been replaced with a command bar, sporting smaller icons for all the key commands such as cut, copy, paste, rename, share and delete.
The Microsoft Store is now easier to navigate. The home page displays icons for the different sections, such as apps, gaming and entertainment. You can search across all the categories. A Library icon takes you to your own library where you can see which apps, games, movies and TV shows you've download, which ones are available for installation, and which ones can be updated.
As with any new software, Windows 11 will likely elicit a mixed reaction. People will undoubtedly like some changes and not others. At this point, however, Windows 11 is less customizable than Windows 10, a factor that may turn off many users. But again, this is a work in progress, and Microsoft has several months ahead to shape and mold the new OS based on the experiences and feedback of those of us willing to work with it.
Be your company's Microsoft insider by reading these Windows and Office tips, tricks, and cheat sheets. Delivered Mondays and Wednesdays
Lance Whitney is a freelance technology writer and trainer and a former IT professional. He's written for Time, CNET, PCMag, and several other publications. He's the author of two tech books--one on Windows and another on LinkedIn.
Read full article at TechRepublic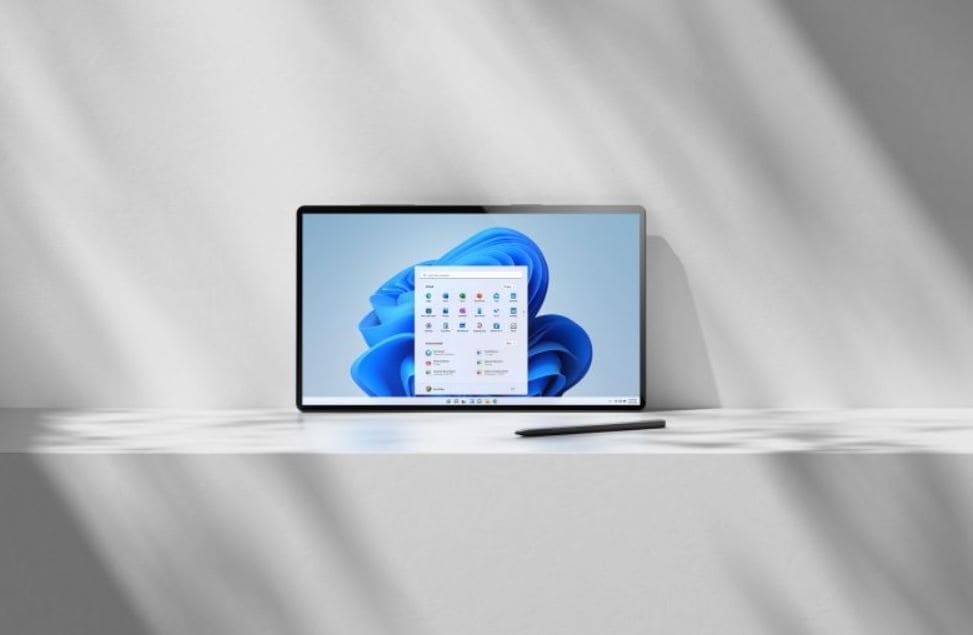 MSPoweruser 01 July, 2021 - 11:10am
Microsoft yesterday announced ARM64EC ("Emulation Compatible"), a new way to build apps for Windows 11 on ARM. ARM64EC makes it easy for developers to port their existing Win32 apps for Windows 11 on ARM. With Windows 10 on ARM, developers must recompile their Win32 apps for ARM devices. If there are issues, developers should rewrite their entire app for ARM devices.
With the new ARM64EC in Windows 11, developers can incrementally developer their ARM apps. First, they can identify a part of their codebase that would benefit most from native performance and rebuild it as ARM64EC. The rest of the app will remain fully functional as emulated x64, but the recompiled ARM64EC parts will now have native speed.  Over time, they can recompile more of the app as ARM64EC to further improve performance and conserve battery life on ARM devices.
ARM64EC is a new application binary interface (ABI) for Windows 11 on ARM that runs with native speed and is interoperable with x64. An app, process, or even a module can freely mix and match ARM64EC and x64 as needed. The ARM64EC code in the app will run natively while any x64 code will run using Windows 11 on ARM's built-in emulation.
Internal teams at Microsoft are already using ARM64EC. In fact, Office team is using ARM64EC in the coming 64-bit Office for ARM so that existing x64 plugins will work without issues in Windows 11 on ARM devices.
Source: Microsoft
Some links in the article may not be viewable as you are using an AdBlocker. Please add us to your whitelist to enable the website to function properly.
Amazon is offering a handsome $200 discount on Microsoft Surface Book 3. The i5 variant of the Book 3(8GB+512GB) is now available at a price point of $1,399.00, down from $1,599.99. If you d...
Amazon is offering a handsome $22.25 discount on the Razer DeathAdder Essential Gaming Mouse. You can get the mouse at a price point of $27.74, down from $49.99 — $22.25 cheaper than the o...
The 15-inch Microsoft Surface Laptop 3 Intel variant(8GB+256GB) is now selling at a discounted price. The laptop is now available at $1,060, down from $1,499 — a straight $439 discount! Th...
Amazon is offering a handsome $279 discount on Microsoft Surface Pro 7(8GB/256GB) device. The Surface Pro 7 is a versatile and lightweight computer and comes with full Windows 10, meaning yo...
B&H is offering a massive $400 on the OnePlus 8 smartphone. The smartphone offers flagship-tier hardware at an affordable price, and a $400 discount has made it even more affordable. Th...
Amazon is offering a handsome discount of $251 on the unlocked Pixel 4 XL smartphone(renewed). The price of the Google Pixel smartphone is now at $327.87(was at $580) at Amazon. So if you do...
Amazon Prime Day Deal 2021 is still going on, and that means you can still cash in on some attractive deals. Microsoft Arc Mouse, for example, is now available at a price point of $51.99(was...
Microsoft Surface Duo features an iconic super-thin design with dual screens designed for effortless multitasking and productivity. You can now get a massive discount on unlocked Surface Duo...
Unlocked Samsung Galaxy S21 and S21 Ultra smartphones are now selling at a discounted price, thanks to the Amazon Prime Day Deal. Courtesy of the discount, the Samsung Galaxy S21 is now avai...
Amazon is offering a $76 discount on Microsoft Surface Dock 2. After the discount, the price comes down to just $175.98(was $260). Microsoft announced the new Surface Dock 2 accessory with f...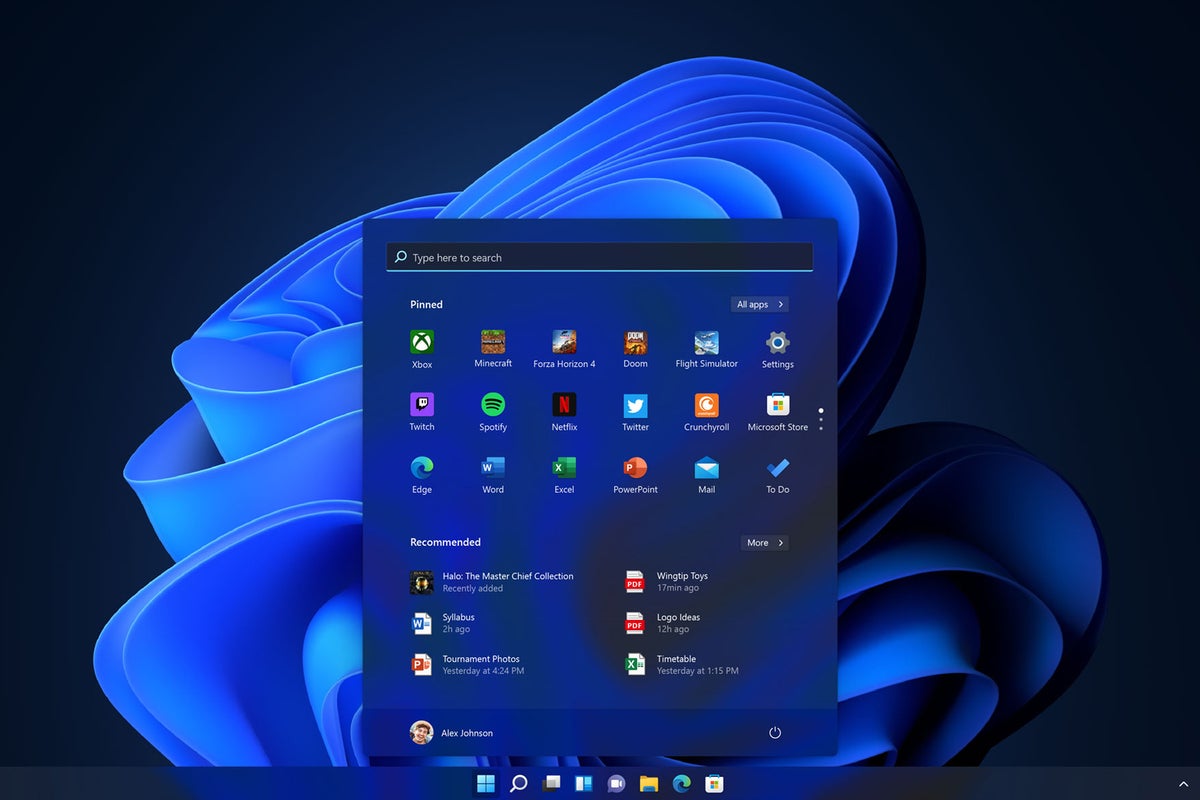 Computerworld 01 July, 2021 - 11:10am
In late June, Microsoft announced the upcoming release of Windows 11 and is now releasing early preview builds to Windows Insiders in the Dev Channel. Not everyone, though, will be able to participate in the Windows 11 Insider program, because the new operating system has more stringent system requirements than Windows 10.
As outlined in this Microsoft blog post, if your PC fails to meet the minimum hardware requirements for Windows 11, you will not be able to join the Insider Dev or Beta Channels. You may instead join the Release Preview Channel for testing Windows 10 preview updates. (See our guide to Windows 10 Insider Preview builds for details about what each Insider channel means.)
If you were a member of the Windows 10 Insider Dev Channel prior to June 24 and your PC doesn't meet the hardware requirements, you can still receive Windows 11 builds. But Microsoft warns, "Because these devices do not meet the new hardware requirements, there may be issues and bugs that impact the experience of Windows 11 on these PCs that may not get fixed." And if something goes wrong that requires you to revert to Windows 10, you won't be able to receive further Windows 11 builds.
The earliest Windows 11 builds will be released to the Dev Channel only, but Microsoft says they will make their way to the Beta Channel later this summer, at which point any PCs that don't meet the minimum hardware requirements will be moved to the Release Preview Channel.
After Windows 11 is generally available, any PC that doesn't meet the minimum requirements will not receive Windows 11 Insider Preview builds.
Below, we'll provide summaries of what's in each Windows 11 preview build, starting with the most recent. For each build, we've included the date of its release, which Insider channel it was released to, a summary of what's in the build, and a link to Microsoft's announcement about it.
Release date: June 28, 2021
Released to: Dev Channel
This first Insider Preview for Windows 11 is a big one and offers many of the new features expected to be part of the shipping version of the new operating system.
General interface changes: The Start menu is now centered, rather than pinned to the left of the screen. It includes a set of pinned apps as well as recently opened files in OneDrive on all your cloud-connected devices, including PCs and smartphones. The taskbar is centered as well and offers new animations. It includes a button on the lower-right corner for notifications and for making quick changes to your settings.
File Explorer has a new command bar and new overall look, including new context menus. New themes have been added to the overall interface, and Windows sounds have been redesigned.
Widgets: Windows 11 comes with a set of resizable informational widgets for things such as news, the weather, your calendar, local traffic, a to-do list, photos from OneDrive, news, sports, and more.
Multitasking: Windows 10's "Snap" feature that gives you control over how you can arrange your open windows gets a makeover. You can choose from pre-built Snap layouts and arrange them into predesigned Snap groups. Desktops available via Task View can now be reordered and have custom backgrounds.
Touch, inking, and voice input: The touch keyboard gets 13 new themes and can be resized. There's also a voice typing launcher, and several new touch gestures. The build lets you quickly switch between additional languages and keyboards via a switcher that appears at the lower right on the taskbar next to Quick Settings. There's also now a menu for customizing digital pens.
Known issues: There are more than two dozen known issues in this build across a wide variety of features, including the taskbar, Settings, Start, Search, Widgets and the Store. For example, when upgrading a device with multiple user accounts to Windows 11, Settings will fail to launch; after clicking the Search icon taskbar, the Search panel may not open; and when upgrading to Windows 11 from Windows 10 or when installing an update to Windows 11, some features may be deprecated or removed.
Get more info about Windows 11 Insider Preview Build 22000.51.
Preston Gralla is a contributing editor for Computerworld and the author of more than 45 books, including Windows 8 Hacks (O'Reilly, 2012) and How the Internet Works (Que, 2006).
Copyright © 2021 IDG Communications, Inc.
Copyright © 2021 IDG Communications, Inc.