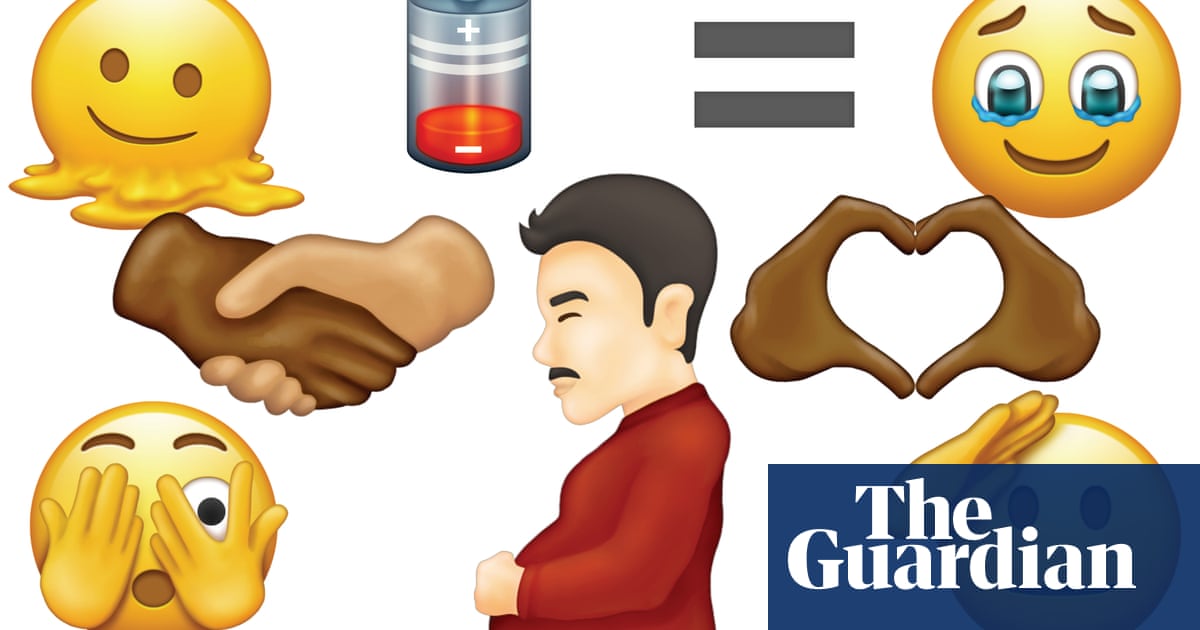 The new emojis, illustrated by Emojipedia to celebrate World Emoji Day on Saturday, all but complete the consortium's drive to offer masculine, feminine and gender-neutral versions of every available emoji, as well as a selection of skintones.
Trans and non-binary pregnancies will now be represented in the emoji set, thanks to two new gender options for the "pregnant woman" emoji, while "person with crown" joins "prince" and "princess" for gender-neutral royalty.
The additions, which follow a similar update to the "bearded person" emoji that allowed users to choose between a masculine and feminine bearded face, "will mean that nearly all emojis can have default a gender-neutral option, with choice to use a woman or man where relevant". said Jeremy Burge, the chief emoji officer of the reference site Emojipedia.
A few emojis remain without a gender-neutral option, largely in cases where it is unclear what an appropriate gender-neutral approach entails. The two dancer emojis, for instance, depict a male disco dancer and a female flamenco dancer: options under discussion include offering identically attired versions of each for other genders (allowing men to depict themselves dazzling in a red dress, for instance); offering gender-appropriate alternatives (with a new male flamenco dancer); or, the preferred option, deciding on a dancing style to offer in a gender-neutral version. Emojipedia has suggested breakdancing.
Elsewhere, the draft list contains support for handshakes between two hands with different skintones, hands making a heart-shape, and additional faces, such as "peeking eye", "holding back tears" and "saluting". There are also 20 new icons, including coral, a playground slide, a crutch, an X-ray and an empty battery.
Unicode's process involves the draft icons being opened up for comment before being approved for use in September of each year. From there, it is up to the device manufacturers to decide when to make the emojis available to users. Apple, for instance, introduced the most recent emoji in a software update this February, tweaking the "syringe" emoji to remove the blood in celebration of the Covid vaccine.
Read full article at Ars Technica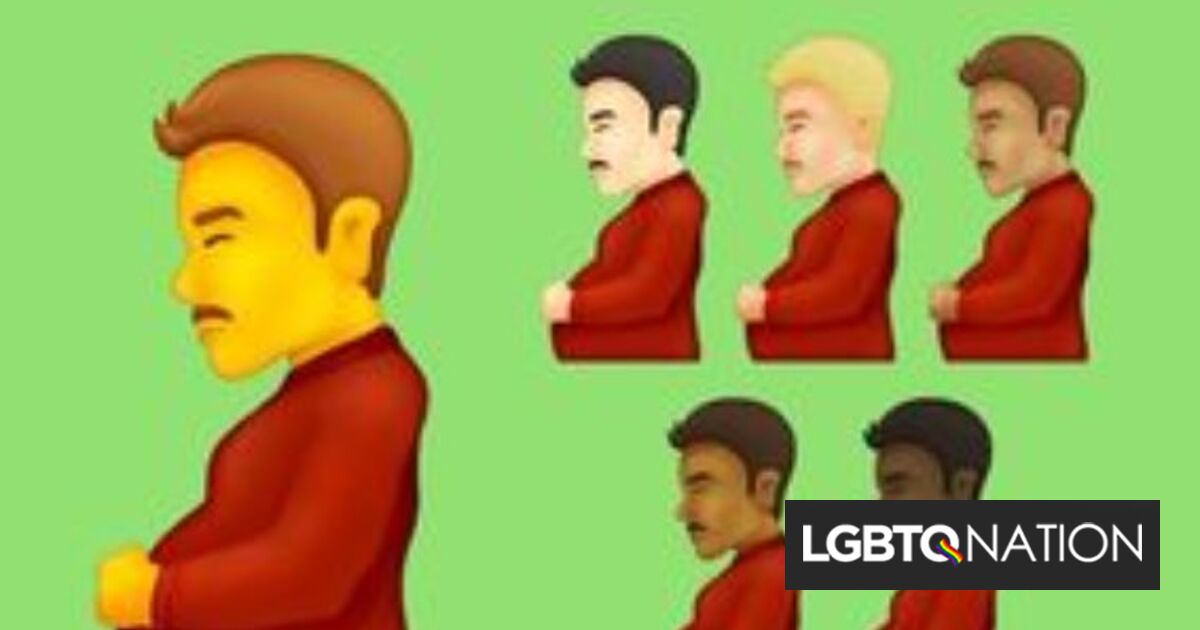 LGBTQ Nation 17 July, 2021 - 09:00am
A "pregnant man" and non-binary "pregnant person" emoji may soon be available for use, according to a blog post from Emojipedia, the emoji reference website and voting member in the Unicode Consortium.
In a blog post, Emojipedia shared images of potential new emojis that could be approved for usage in Emoji 14.0, the next big emoji update.
The potential emojis run the gamut from heart-hands, a melting face, the low battery symbol, beans, a person with a crown… and a pregnant man and a pregnant person.
"Pregnant Man and Pregnant Person are new," the blog post says, "and recognize that pregnancy is possible for some transgender men and non-binary people. These are additions to the existing 🤰 Pregnant Woman emoji."
The pregnant woman emoji on most platforms has long hair and breasts. The pregnant man – which, Emojipedia stresses, is currently a draft and could change – has a mustache, sideburns, short hair, and a flatter chest. The pregnant person emoji has the same flatter chest but no sideburns or mustache to go with their medium length hairstyle.
Emojipedia adds that "person with crown" is intended to be "a gender-inclusive alternative to the existing emojis for 👸 Princess and 🤴 Prince."
If these emoji are added, it "will mean that nearly all emojis can have default a gender neutral option, with choice to use a woman or man where relevant."
Senior Prom is about queer elders finding happiness, confidence, and desire in a world "where they just don't feel that there's room for them," filmmaker Luisa Conlon told LGBTQ Nation.
They're made from recycled copies of proposed anti-trans legislation from around the nation.
The account did, however, refrain from making any easy "soggy bottom" cracks.
Scarlett Business isn't your typical drag queen.
The Divine Miss M says the idea is "under advisement."
"I realized I was breaking barriers as a leading actress of a hit show telling stories that had never been told before to mainstream audiences."
Megan Rapinoe, Sue Bird, and Diana Taurasi will proudly represent Team USA among over a hundred LGBTQ athletes at the Olympics.
The grandmother gave Kali her jewelry to show "I love and accept her." "If I can be 87 and accepting, I'm sure so can you!"