By Greg Joyce
July 17, 2021 | 12:11am
Aaron Boone said Friday afternoon he wouldn't hesitate to use Aroldis Chapman for a lower-leverage situation or "the biggest spot in the ninth inning" against the Red Sox.
The scuffling Yankees closer got the ninth inning Friday night, but it came in mop-up duty, and he dusted off the cobwebs to pitch the final inning of a 4-0 loss in The Bronx, looking to work himself out of a brutal funk.
That appeared to remain a work in progress. Chapman delivered a second straight scoreless outing on 23 pitches (15 strikes) and recorded a strikeout, but he also walked a batter, committed a throwing error with a wild pickoff attempt and gave up a pair of flyouts to the warning track.
"Better," Boone said. "Glad he was able to get in there. I thought he recognized and made some little adjustments within the outing. When he'd miss with a pitch, it wasn't snowballing on him. Like he could feel some things as far as making some adjustments within the game, within a batter, which I thought was encouraging.
"I thought a good step for him and hopefully one he can build on."
It was Chapman's first appearance in 10 days and only his second in seven games since he blew leads in three consecutive outings. He also went to the All-Star Game in between — an honor he received for his 0.39 ERA through his first 23 appearances — but did not pitch in Denver.
In nine appearances from June 10 to July 4, Chapman got rocked for 14 earned runs in 5 ²/₃ innings. He blew three saves in that stretch — which doesn't include coughing up an 8-4 lead in the ninth inning against the Angels — while giving up four home runs, walking nine and striking out six.
Chad Green has handled closing duties since then, while Chapman's lone appearance before Friday had been in the ninth inning of a 12-1 win over the Mariners on July 6.
Boone has insisted that Chapman's struggles are not related to MLB's crackdown on foreign substances — though the timing lines up — but instead were a result of his delivery getting out of whack. The manager reiterated that if the Yankees are going to get to where they want to go this season, they need Chapman to pitch as he's capable of pitching.
"That's the Chapman that I've known and I've come to see and experience," catcher Gary Sanchez said of Friday's outing. "You have to understand, as a ballplayer, we all go through different struggles. You have to fight and get back on track. There's no doubt in my mind of his abilities."
Read full article at New York Post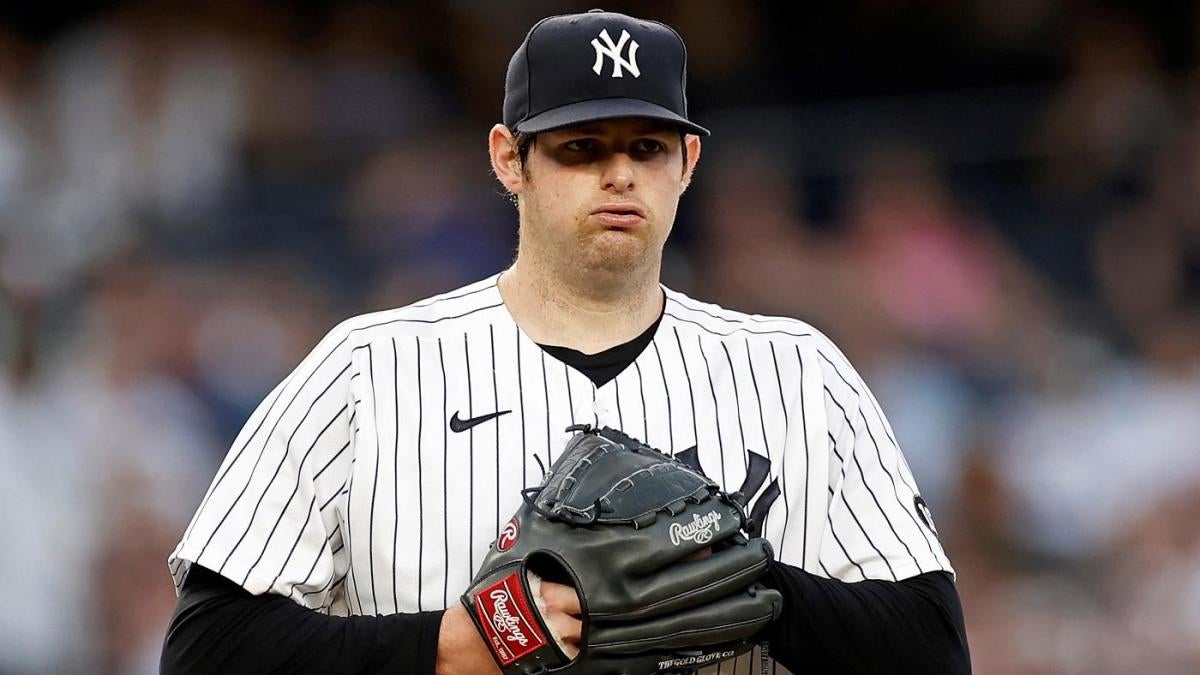 CBS Sports 17 July, 2021 - 08:00am
The New York Yankees lost to the Boston Red Sox by a 4-0 margin on Friday night, continuing their season-long woes against their biggest rivals.
The Yankees are now 0-7 against Boston in 2021. They've been outscored in those games 40-17, or by more than three runs per contest. It's worth noting that the Yankees also lost their final contest against the Red Sox in 2020, meaning they've technically dropped eight consecutive games to Boston. (New York was 9-1 against the Red Sox overall in 2020.)
The Red Sox, for their part, can credit the victory in part to left-handed starter Eduardo Rodríguez. He delivered 5 ⅔ shutout innings, allowing just two hits and two walks while punching out eight batters. Relievers Hirokazu Sawamura and Tanner Houck then combined to allow a hit and a walk over the ensuing 3 ⅓ innings.
Offensively, the Red Sox were paced by second baseman Christian Arroyo, who drove in two runs on his sixth home run of the season. Designated hitter J.D. Martinez also homered, his 19th on the campaign. 
The Yankees and Red Sox were originally slated to kick off the second half on Thursday night, but that game was postponed because of New York's COVID-19 issues. The Yankees had six players test positive, including outfielder Aaron Judge, third baseman Gio Urshela, and backup catcher Kyle Higashioka. Add in Luke Voit's knee causing him to be placed on the injured list on Friday, and New York's lineup featured unfamiliar names like Chris Gittens and Trey Amburgey.
The Yankees are now 46-44 on the season, stationing them eight losses back of the first-place Red Sox. New York is scheduled to play the Red Sox and the second-place Tampa Bay Rays nine more times between now and the July 30 trade deadline. It stands to reason those games will go a long way in dictating how aggressive general manager Brian Cashman is in making additions.
© 2004-2021 CBS Interactive. All Rights Reserved.
CBS Sports is a registered trademark of CBS Broadcasting Inc. Commissioner.com is a registered trademark of CBS Interactive Inc.
Images by Getty Images and US Presswire
Pinstripe Alley 17 July, 2021 - 04:00am
Everyone to the IL; COVID complicates deadline; Gardner still playing; second half predictions
New York Post | Joel Sherman: With all those injuries, and particularly those 10-day COVID IL stints, the Yankees' plans for the deadline have become complicated. Debating the merits of acquiring an impact bat like Joey Gallo or shoring up the bullpen suddenly becomes less important when you have to play two series against the Red Sox without Aaron Judge.
ESPN: David Schoenfield: Second half predictions are always fun, except when they're made with the Yankees eight games back in the division race. ESPN pegs the Yankees as the team with the most pressure facing them in the second half, with a huge deficit to make up and pressed against the $210 million CBT threshold hampering any possible moves.
New York Daily News | Matthew Roberson: Despite all the injury and illness, Brett Gardner is as healthy as ever. The Yankees' 22 year old unkillable barn cat has appeared in 76 games for the squad this year, and his wRC+ is lower than his games played. Gardner's been as loyal a soldier as you will find in baseball, but he cannot be a full time starter for a team that aspires to a playoff position.