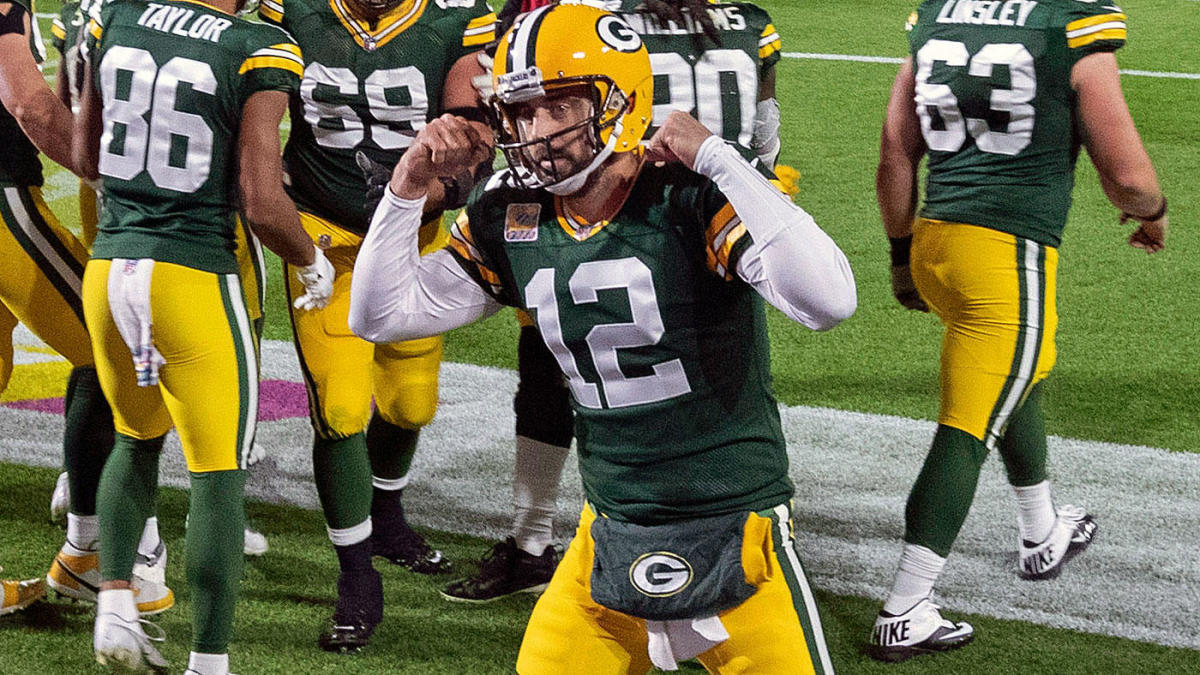 I'm not sure how it happened, but the offseason is officially over. Although training camp doesn't officially start until Wednesday -- when the Steelers and Cowboys report -- it unofficially starts today with rookies from the Ravens, Jets, Bills and Buccaneers all reporting to camp. 
Of course, I'm not sure what the Buccaneers rookies are actually going to do today and that's because everyone else in the organization was in Washington D.C. on Tuesday to celebrate their Super Bowl win with a ceremony at the White House. EVEN TOM BRADY SHOWED UP. 
Brady, who hasn't been the White House to celebrate a Super Bowl win since 2005, was actually on hand for the event. As a matter of fact, not only was he there, but he actually cracked a few jokes (You can hear the jokes by clicking here).
This isn't a newsletter devoted to Brady's jokes though, it's an NFL newsletter, so let's get to the rundown.
As always, here's your weekly reminder to tell all your friends to sign up for the Pick Six newsletter. To sign them up, all you have to do is click here and then share this link with them. 
Since the Ravens and Steelers will both have players checking into training camp over the next 24 hours, we thought we would use Tuesday's episode of the Pick Six Podcast to answer one burning question for each AFC North team, so that's what we did. 
We'll cover our biggest question for the Browns here, but if you want to hear the rest of our questions, you'll have to listen to the podcast. 
On paper, the Browns should have a good defense, but being good on paper doesn't really mean anything. On paper, I think I look like Zac Efron, but I've heard that's not actually the case. The Browns are going to have seven to 10 new starters on defense and if this unit is going to be good, all of those new starters are going to have to gel quickly. If you're scoring at home, those new starters could include: Jadeveon Clowney, LB Anthony Walker, LB Jeremiah Owusu-Koramoah (rookie), DT Andrew Billings (signed in 2020, but opted out last season), DT Malik Jackson, NB Troy Hill, SS John Johnson, and CB Greg Newsome (rookie). 
With the Browns basically replacing their entire defense, it's going to make their training camp fascinating to watch. 
By the way, if you listen to today's episode, one thing you'll notice is that Ryan Wilson and I booted Will Brinson off the show for the day. We thought you guys could use a break from him.  
To listen to today's episode -- and to follow the podcast -- be sure to click here.
Earlier this offseason, the Packers apparently got so desperate to fix things with Aaron Rodgers that they offered to make him the highest paid player in NFL history. News of that offer first leaked out back in May, but now, there are a few more details to add. 
According to ESPN's Adam Schefter, the Packers offered to extend Rodgers' contract by two years in a deal that would have paid him more than Patrick Mahomes (Mahomes became the highest paid player in football last July when he signed a 10-year, $450 million deal with the Chiefs). Basically, the Packers were willing to pay Rodgers more than $45 million per year to stay in Green Bay. The new deal would have put Rodgers under contract for the next five years. 
What's not clear is how the deal would have been structured. 
With this news leaking out just one week before Green Bay reports to training camp, it kind of feels like the Packers are trying to turn fans against Rodgers by making him look greedy. This dispute has now turned into a PR war. 
Also, the fact that this news leaked out is something that could upset Rodgers, because if he didn't leak it, that means someone with the team did, and if that happened, it's just going to add to the growing rift between the two sides.  
Training camp hasn't even technically started around the NFL and we already have our first serious injury of the 2021 season. Rams running back Cam Akers is going to miss the entire year after tearing his Achilles while working out, according to NFL.com. 
This is a huge blow for a Rams team that has Super Bowl aspirations this year after adding Matthew Stafford at quarterback in an offseason trade with the Lions. 
Although the Rams do have some options here, the fact of the matter is that this is a pretty big blow for an offense that's expected to be one of the best in the NFL this year. 
Of the four NFL teams with rookies reporting to training camp today, two of them are in the AFC East, so I thought now would be the perfect time to look at a few key questions that each team in that division needs to answer during training camp.
Our Tyler Sullivan came up with three questions for each team, but since we don't want this newsletter to be 17,000 words long, we'll cover one question for each team here. 
To check out all three questions for each team, be sure to click here so you can read the rest of Sullivan's story. 
If you've ever wanted to hang out and watch "Monday Night Football" with the Manning brothers, I have some good news for you: You're basically going to be able to do that starting this season. ESPN announced this week that Peyton and Eli are going to be hosting their VERY OWN simulcast of MNF. 
Judging by the reaction on Twitter, everyone seems to love this idea, which is saying a lot, because no one on Twitter ever agrees on anything. 
It's been a busy 24 hours in the NFL and since it's nearly impossible to keep track of everything that happened, I went ahead and put together a roundup for you. 
© 2004-2021 CBS Interactive. All Rights Reserved.
CBS Sports is a registered trademark of CBS Broadcasting Inc. Commissioner.com is a registered trademark of CBS Interactive Inc.
Images by Getty Images and US Presswire
Read full article at CBS Sports
Dan Patrick Show 20 July, 2021 - 04:10pm