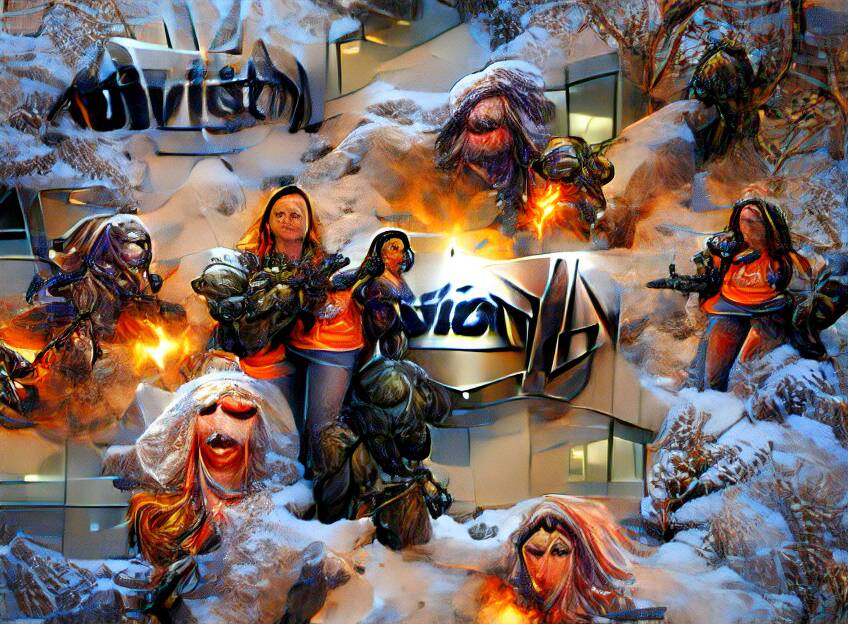 California's Department of Fair Employment and Housing on Thursday sued Activision Blizzard and its subsidiaries, alleging the company fostered a "frat boy" culture that led to lower pay for female employees, sex and race discrimination, and sexual harassment.
According to the lawsuit, as an example of the effects of this toxic culture, a female worker killed herself on a company trip due to a sexual relationship she had with her male boss.
"All employers should ensure that their employees are being paid equally and take all steps to prevent discrimination, harassment, and retaliation," said dept director Kevin Kish in a statement [PDF]. "This is especially important for employers in male-dominated industries, such as technology and gaming."
Activision Blizzard, the gaming behemoth forged in 2008 and based in Santa Monica, California, makes popular computer games such as Diablo, Call of Duty, and World of Warcraft, and runs online gaming service Battle.net.
Accusations of sexism, sexual harassment, and pay inequality have dogged the gaming industry for decades, as demonstrated recently by "gamergate" in 2014 and 2015 and harassment claims at UbiSoft in 2020. But as the "#MeToo" movement has shown, workplace hostility toward women extends far beyond electronic entertainment.
An Activision Blizzard spokesperson told The Register in an emailed statement the gaming biz takes these issues seriously and the Department of Fair Employment and Housing (DFEH) allegations don't reflect its current workplace.
We note that one Blizzard executive identified in the complaint, "so known to engage in harassment of females that his suite was nicknamed the 'Crosby Suite' after alleged rapist Bill Crosby," appears to have quietly left the company around June 2020. A DFEH spokesperson tentatively confirmed that this is a misspelling of "Cosby," which turns out to be a more common manhandling of the briefly incarcerated comedian's surname than it should be.
Typos aside, the point is that the workplace described in the complaint was not that long ago. Incidentally, Cosby earlier this month had his 2018 sexual assault conviction vacated by the Pennsylvania Supreme Court, a decision based on procedural violations rather than any determination of guilt or innocence.
The complaint against Activision Blizzard, filed in Los Angeles Superior Court after a DFEH investigation of more than two years that failed to produce a negotiated resolution with the firm, follows from the agency's mandate to protect the civil rights of Californians.
The DFEH complaint [PDF] details longstanding problems at the company and its subsidiaries that have led to a failure to promote women, to include women in management, and to deal with a hostile workplace culture that sustains unlawful harassment.
The legal filing describes how the company's workforce consists of only 20 per cent women while its top leadership has remained exclusively white and male.
"Very few women ever reach top roles at the company," the complaint says. "The women who do reach higher roles earn less salary, incentive pay, and total compensation than their male peers, as evidenced in Defendants' own records."
Incidents described in the lawsuit include multiple instances of alleged unlawful sex discrimination, harassment, and racism. The consequences were fatal in one case, the complaint claims.
"In a tragic example of the harassment that Defendants allowed to fester in their offices, a female employee committed suicide while on a company trip due to a sexual relationship she had been having with her male supervisor," the complaint says. "The male supervisor was found by police to have a butt plug and lubricant on his business trip.
"Another employee confirmed that the deceased female employee may have been suffering from other sexual harassment at work prior to her death. Specifically, at a holiday party before her death, male co-workers were alleged to be passing around a picture of the deceased's vagina."
According to the complaint, "female employees almost universally confirmed that working for [Activision Blizzard] was akin to working in a frat house…" It describes at environment in which male employees regularly subjected underpaid female co-workers to unwanted sexual advances, jokes about rape, and otherwise demeaning behavior.
The filing details discriminatory treatment of pregnant employees and of women of color. It also recounts how the company's HR department allegedly ignored complaints from women and failed to keep their complaints confidential. And it describes the failure of the company to address its gender pay disparity, despite having retained two separate law firms, in 2015-2017 and in 2018, to analyze compensation data.
In an email to The Register, an Activision Blizzard spokesperson offered a lengthy statement distancing the company from the alleged behavior, insisting that the company has the matter in hand, and criticizing the DFEH for citing the suicide of one of its female employees to bolster its claim.
"We value diversity and strive to foster a workplace that offers inclusivity for everyone. There is no place in our company or industry, or any industry, for sexual misconduct or harassment of any kind. We take every allegation seriously and investigate all claims. In cases related to misconduct, action was taken to address the issue.
The DFEH includes distorted, and in many cases false, descriptions of Blizzard's past. We have been extremely cooperative with the DFEH throughout their investigation, including providing them with extensive data and ample documentation, but they refused to inform us what issues they perceived. They were required by law to adequately investigate and to have good faith discussions with us to better understand and to resolve any claims or concerns before going to litigation, but they failed to do so. Instead, they rushed to file an inaccurate complaint, as we will demonstrate in court. We are sickened by the reprehensible conduct of the DFEH to drag into the complaint the tragic suicide of an employee whose passing has no bearing whatsoever on this case and with no regard for her grieving family. While we find this behavior to be disgraceful and unprofessional, it is unfortunately an example of how they have conducted themselves throughout the course of their investigation. It is this type of irresponsible behavior from unaccountable State bureaucrats that are driving many of the State's best businesses out of California.
The picture the DFEH paints is not the Blizzard workplace of today. Over the past several years and continuing since the initial investigation started, we've made significant changes to address company culture and reflect more diversity within our leadership teams. We've amplified internal programs and channels for employees to report violations, including the 'ASK List' with a confidential integrity hotline, and introduced an Employee Relations team dedicated to investigating employee concerns. We have strengthened our commitment to diversity, equity and inclusion and combined our Employee Networks at a global level, to provide additional support. Employees must also undergo regular anti-harassment training and have done so for many years.
We put tremendous effort in creating fair and rewarding compensation packages and policies that reflect our culture and business, and we strive to pay all employees fairly for equal or substantially similar work. We take a variety of proactive steps to ensure that pay is driven by non-discriminatory factors. For example, we reward and compensate employees based on their performance, and we conduct extensive anti-discrimination trainings including for those who are part of the compensation process.
We are confident in our ability to demonstrate our practices as an equal opportunity employer that fosters a supportive, diverse, and inclusive workplace for our people, and we are committed to continuing this effort in the years to come. It is a shame that the DFEH did not want to engage with us on what they thought they were seeing in their investigation."
In correspondence with The Register, Brianna Wu, software engineer, entrepreneur, and advocate for women's rights, expressed skepticism that Activision Blizzard has adequately dealt with workplace sexism and harassment.
"The game industry keeps insisting it's changed but we keep having the same scandal like Groundhog Day," she said. "The way out is straightforward. We have a frat boy culture in the game industry. And until we address that, this is going to keep happening. But we're making a choice not to do anything.
"How do you change the culture? You promote women and other underrepresented groups. You professionalize the culture and you get rid of the overt sexists. I do not know a single woman in the game industry that feels HR is on her side."
"I've always been struck by the fact that we ship $100 million dollar fantasies of standing up to unimaginable evil," Wu added. "But when it comes to the banal evil of women being mistreated at work, the reality is there are few heroes to be found." ®
Pic Astronomers have for the first time spotted what appears to be a moon-forming ring of matter around a young exoplanet, and described their findings in a paper published on Thursday.
Orbiting a star 400 light-years away, PDS 70c is an otherworldly Jupiter-like gas giant that is particularly interesting to planet watchers. Unlike most other confirmed exoplanets, PDS 70c and its neighbor PDS 70b are not yet fully grown. So much so, when they were discovered in 2018 and 2019 respectively, it was the first time researchers were able to directly image a protoplanet.
The latest observations have confirmed PDS 70c is harboring another astronomical gem: it's surrounded by a cloud of gas and dust in which satellites are slowly taking shape.
The German-speaking SAP user group (DSAG) has published a decidedly downbeat survey revealing attitudes to RISE with SAP, the application company's big sell to get its entrenched customer base to the cloud.
In joint research with the Americas SAP User Group (ASUG), DSAG has shown only 12 per cent of its members say the RISE campaign is "somewhat of value or high in value." A significant minority of those users, 39 per cent, view RISE as having little value or no value at all.
Only 10 per cent of DSAG members said it was "somewhat to very likely" that they would consider the offer.
Criminals have hacked into a Gumtree-style website used for buying and selling firearms, making off with a 111,000-entry database containing partial information from a CRM product used by gun shops across the UK.
The Guntrader breach earlier this week saw the theft of a SQL database powering both the Guntrader.uk buy-and-sell website and its electronic gun shop register product, comprising about 111,000 users and dating between 2016 and 17 July this year.
The database contains names, mobile phone numbers, email addresses, user geolocation data, and more including bcrypt-hashed passwords. It is a severe breach of privacy not only for Guntrader but for its users: members of the UK's licensed firearms community.
"We have to," the Boss responds.
"It's the Montreal Protocol," the fire engineer says. "You shouldn't even have halon in the first place."
Updated UK Research and Investment (UKRI) has rejected reports it had, on instruction of UK government, cut financial support for Newport Wafer Fab over concerns about its acquisition by Nexperia, offering a simple statement: "funding continues."
Government IT projects are poorly thought out, often fail to achieve what they're designed to do, and are a waste of taxpayers' money.
Or so the UK's National Audit Office (NAO) has said in a report that lays bare frailties and failures that are so commonplace that few tech pros are likely to be surprised.
The report said the UK has little chance of turning things around because public sector failures are so widespread and deep-rooted, with to few senior government officials armed with the experience and skills to run such schemes.
Something for the Weekend, Sir? Something is wrong with my eyes. Hang on, no, it's my display that's gone smeary. This is great news.
As no one is looking, I permit myself a hint of a smile. It's not out of relief that my male gaze can continue to ogle for a few more years yet. No, I am quietly thrilled to learn that my old LCD display needs replacing. And no, this is not sarcasm. As if.
A demonstrably broken piece of kit fills me with joy. It means I can buy another. A new one.
Tech support scam attempts dropped in frequency over the past two years, but remain a threat. And Millennials and Gen Z – not Boomers – fall prey most frequently, according to Microsoft in its 2021 Global Tech Support Scam Research report, released Thursday.
Tech support scams involve cybercriminals convincing users they have malware or other problems with their computer that can best be addressed with unsolicited proactive assistance. The crims usually seek to gain remote access to machines under the guise of "diagnosing problems," then steal money or information, or sometimes install malware to give them access later.
Victims often even pay for the service of being scammed, believing the person on the other line is helping them with their tech problems.
On Call Welcome to another edition of On Call in which a contractor's shonky job and a guard's Jedi-like abilities result in an impromptu pager party.
Our story, from a reader Regomised as "Andrew", takes us back to his time working for a certain telecommunications company, "still well known in the ISP/Telco hardware world," he said," but not as big as they used to be."
Andrew's workplace enjoyed an on-site data centre with all the bells and whistles one could hope for. HVAC, UPSes – it was not short of the initialisms and acronyms so beloved by the IT world. It also featured the usual Emergency Power Off (EPO) buttons and actual humans to prowl the corridors at night to check all was secure.
Facebook has had all sorts of no fun trying to migrate from MySQL 5.6 to version 8.0.
A post from the social network's engineering team reveals that Facebook's last MySQL upgrade – to version 5.6 – took "more than a year".
Moving to version 8.0 has taken "a few years so far".
BT is looking to cash in on ever-growing global concerns over digital crime, and has confirmed making a multi million pound investment in US-based cyber risk management firm Safe Security.
The UK telco wouldn't say how much it has pumped into the US business, which raised almost $50m from investors since its formation in 2012. As part of the deal, BT plans to combine Safe Security's "SAFE platform" with its own managed security services to provide added protection for its customers in the UK against cyber threats.
What seems to appeal to BT is that Safe Security's platform allows organisations to run a series of checks of their defences to help them better understand the likelihood of suffering a major cyber attack. Not only does it help to identify gaps in an organisation's digital defences, it also helps to calculate the cost of any breach.
The Register - Independent news and views for the tech community. Part of Situation Publishing
Biting the hand that feeds IT © 1998–2021
Read full article at The Register
Eurogamer.net 23 July, 2021 - 05:32am
Calls for NPC based on former dev to be kicked out of Stormwind.
World of Warcraft players have staged an in-game protest following recent allegations made against developer Blizzard.
This week, the State of California sued Activision Blizzard over what it alleges to be a "frat boy" culture that created "a breeding ground for harassment and discrimination against women".
The lawsuit includes a number of disturbing allegations and alleges a culture of "constant sexual harassment" mainly at Blizzard Entertainment, the maker of World of Warcraft, Diablo and Overwatch.
Activision Blizzard has strongly denied the accusations.
In response, World of Warcraft players have gathered in social spaces such as the Idyllia Steps in Oribos to hold sit-in protests.
The protest was organised by Fence Macabre, a faction-neutral role-playing guild that operates on the Wyrmrest Accord and Moon Guard servers.
Cashed in my Shadowlands boost to get an alt on WRA to participate in the #OribosSitIn , hosted by @fencemacabre ! Worthy use of the time and boost for what's left of my sub! I love WOW dearly but change HAS to happen - now's the time when many eyes are watching! pic.twitter.com/syTnnIUu2Z
Joining in on the #OribosSitIn, hosted by @fencemacabre . They're helping to raise awareness and running a fundraiser for Black Girls CODE. https://t.co/eyLSEDDKLt pic.twitter.com/1X31pbFbE2
The protest raised over $8000 for Black Girls Code, a group that aims to introduce young women of colour to skills in computer programming and technology.
According to the lawsuit, women of colour were allegedly criticised for their body language, for asking for help and for taking breaks, and were forced to document days spent off from work when colleagues were not.
"Women of colour were particularly vulnerable targets of [Activision Blizzard's] discriminatory practices," California's Department of Fair Employment and Housing (DFEH) said in the lawsuit.
"We hope this protest forces Blizzard to look in the mirror and see that those who inflicted harm - be it through direct action or by complacency - are held accountable," Fence Macabre said in a tumblr post.
"Above all: we sit in solidarity for the victims and survivors of Blizzard's hostile work culture, be they those who were forced to leave, those who continue to endure the suffering as we speak, and most: those who are no longer with us.
"Change doesn't happen overnight. We know this. But change starts with a spark, a humble - yet powerful - spark all of you have shone bright today. We hope from this spark, Activision Blizzard can illuminate the rot plaguing their company and make transparent, lasting changes to better their organization and associated IPs."
World of Warcraft players have also taken aim at an in-game character based on the former senior creative director of World of Warcraft who allegedly "was permitted to engage in blatant sexual harassment with little to no repercussions".
Players are reporting this character, a quest-giver in Stormwind City named Field Marshal Afrasiabi, may be in the process of being phased out of the game entirely. But last night players called on Blizzard to remove the NPC, its associated quests and all in-game content relating to the former senior creative director.
Editor | wyp100
Wesley is Eurogamer's editor. He likes news, interviews, and more news. He also likes Street Fighter more than anyone can get him to shut up about it.
"Show our new players how alive its world is".
UPDATE: Dev issues patch to cap framerate on menu screen.
Hopes to resolve "as soon as reasonably possible".
"Forsaken content will be vaulted at some point."
Buy things with globes on them
And other lovely Eurogamer merch in our official store!
The 10 most popular stories of the day, delivered at 5pm UK time. Never miss a thing.
Bad puns and video games since 1999.
This site © 2020 Gamer Network Limited, a ReedPop company. All Rights Reserved. No part of this site or its content may be reproduced without the permission of the copyright holder.
KABC-TV 23 July, 2021 - 01:59am
CA sues Activision Blizzard, alleging culture of sexual harassment