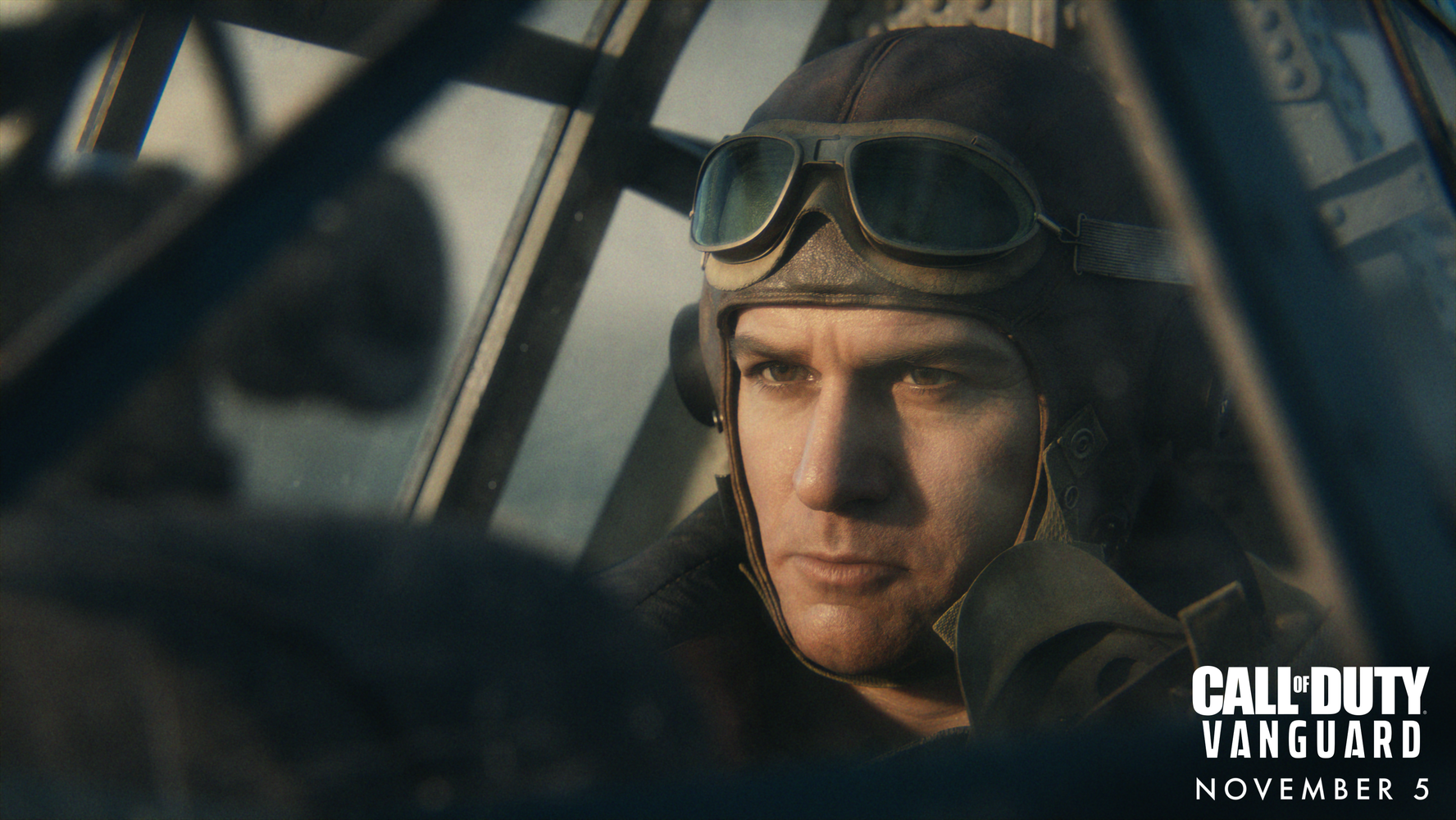 Activision revealed the new Call of Duty overnight, following a Warzone event. It's called Call of Duty: Vanguard, as we've known for months now thanks to various reports.
The reveal itself wasn't anything special; we got a story trailer setting up the tone and showing the post-WW2 setting. It had a mix of CG and some gameplay, as is standard, with the promise of more actual gameplay footage down the line.
All in all, it was a fairly standard affair, but eagle-eyed fans noticed something strange in the reveal trailer. Traditionally, reveal trailers start out with "Activision presents", and if they don't, the company's logo typically appears somewhere in there.
The Vanguard trailer did not have a single Activision logo. Instead of "Activision presents" the trailer uses "Call of Duty presents" - Call of Duty presents Call of Duty! If this looked awkward to you as you watched the trailer, you're not alone.
If you scrub to the end of the Vanguard trailer, the bit with all the logos of the developers involved, there's a suspicious gap to the left of the frame where Activision's logo would go. The Black Ops Cold War trailer definitely made no secret of the fact it's published by Activision, but the Vanguard reveal highlights the brand and the studios, to a suspiciously-prominent degree. Activision's name does show up in the legalese, but that's about it.
Here's how the Vanguard reveal trailer ends.
And here's last year's Black Ops Cold War for comparison.
Some theorise that Activision is trying to keep its tainted name away from the game following its major lawsuit with the State of California over the company's frat boy culture. Indeed, most of Call of Duty's audience likely doesn't know who Activision is, or really care, so this doesn't quite make sense. It's possible Activision may not fully stand behind the product, which is another theory, but that also doesn't quite hold up.
Nevertheless, it's a strange situation for a company whose biggest product is Call of Duty to not want its name associated with it.
Whether it's news, reviews, or interviews - Sherif is always eager to tell you about video games. He plays shooters more than a sane person should, and occasionally has the skills to show for it.
Trade proposal: you give us money, we give you an ad-free reading experience, merch discounts, elite status amongst your friends, and a newsletter every month. Your support (cash money) helps us create more great videos and articles that don't have to top Google search results.
Genshin Impact is getting a new round of playable characters with the next update, along with the ability to fish. Also, PlayStation players will find Aloy added to the game.
We'll take any chance we get to watch Black Myth: Wukong.
Dorrani plays through the first three levels of new Quake on PC. What does he make of it?
Genshin Impact is getting a new round of playable characters with the next update, along with the ability to fish. Also, PlayStation players will find Aloy added to the game.
Here's how to defeat four of the toughest opponents you've faced
They're far more stylish than your average video game website tat.
Copyright © 2021 Gamer Network Limited, a ReedPop company.
All rights reserved. No part of this site or its content may be reproduced without the permission of the copyright holder.
Read full article at VG247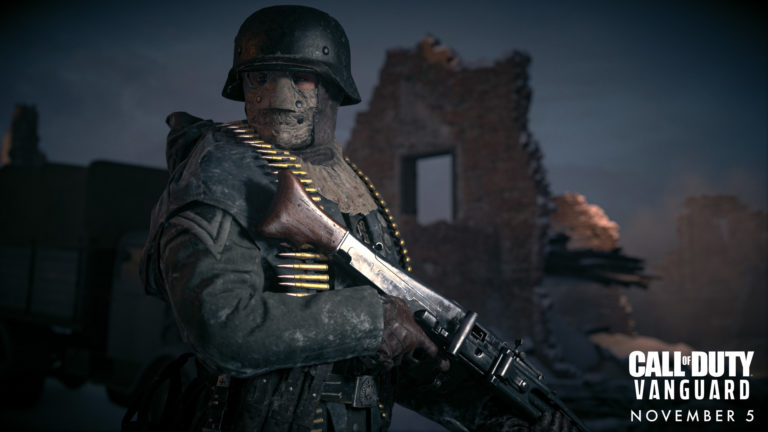 Dot Esports 20 August, 2021 - 10:14am
Get ready to grind in a lot of locations.
After months of rumors and speculation, Call of Duty: Vanguard has finally been revealed.
Sledgehammer Games is returning CoD to World War II, featuring an epic campaign, Zombies mode by Treyarch, and the addictive multiplayer that everyone has come to know from the series. But as any FPS player knows, the multiplayer mode is only as good as its maps.
Thankfully, there will be a lot of variety in this CoD. On the same day as Vanguard's reveal, Activision announced that there will be a whopping 20 multiplayer maps in the game on launch—16 core multiplayer maps and four maps for the new mode, Champion Hill.
That's a whole lot of different maps to play online in on day one and it's more than twice as many as Black Ops Cold War launched with. Treyarch's 2020 game launched with just 10 maps but quickly added a lot more over the coming seasons.
You can expect more of the same from Vanguard, too. Activision will likely support the game with a ton of post-launch content, including maps, weapons, characters, and different kinds of experiences, like in Zombies mode.
Stay tuned for more news and information on when new maps will be joining Vanguard throughout the year. Vanguard is set to be released on Nov. 5.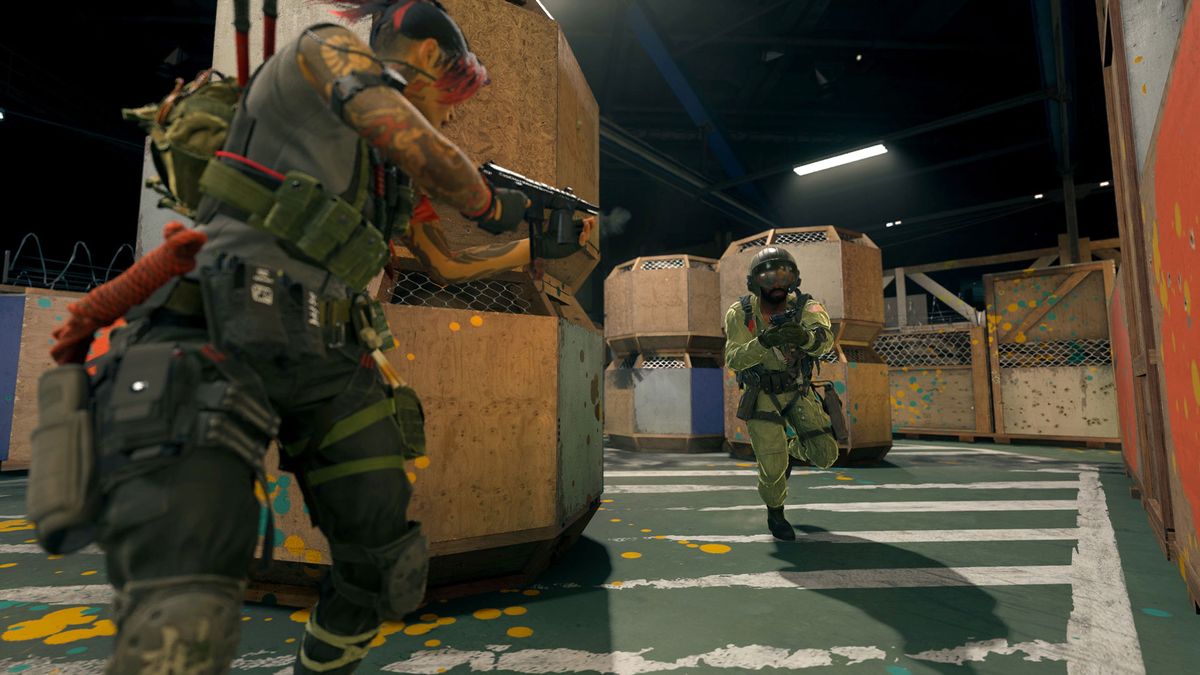 Gamesradar 19 August, 2021 - 01:46pm
Hacked Warzone accounts are going for how much?!
As reported by Waypoint, resellers frequently make up to $300 for hacked Warzone accounts sold through various Discord channels, which operate like black markets for this sort of stuff. Waypoint claims that accounts with the incomparably rare Damascus weapon skin can fetch up to $2,000.
Recently though, resellers are struggling to meet demand. The aforementioned Discord channels are rife with complaints about low stock as well as frustrated explanations from resellers. Activision has been flexing its grip on stolen account farms and introducing tighter account security, and apparently it's been working as intended. One reseller has resorted to offering "unlock services" for existing accounts in lieu of hacked accounts.
"Since accounts are in short supply due to security measures changing, we'll now be offering a variety of unlock services. In short we can help you unlock pretty much anything in [Modern Warfare / Black Ops Cold War]," read an announcement from one of the Discord channels.
One user looking for "aged accounts" that might have rare cosmetics from earlier seasons was told they'd "never" be available due to Activision's cracking down on that particular underground market. Some of the company's anti-cheat tools include a captcha system that slows down automated account theft and improved tracking of hacked account resellers.
Meanwhile in-game, Activision is about to launch a Call of Duty: Warzone anti-cheat overhaul along with a new metaverse linking Call of Duty: Vanguard with Black Ops Cold War, and Modern Warfare.
Warzone Season 5 | Warzone Red Doors | New Warzone map | Call of Duty Warzone tips | Warzone Error codes | Is Warzone down? | Warzone Patch notes | Warzone best MAC-10 loadouts | Warzone best guns | Warzone best SMGs | Warzone best sniper
The best racing steering wheels for PC gaming 2021
The best board games - find a new favorite in 2021
Thank you for signing up to GamesRadar+. You will receive a verification email shortly.
There was a problem. Please refresh the page and try again.
GamesRadar+ is part of Future US Inc, an international media group and leading digital publisher. Visit our corporate site.
© Future US, Inc. 11 West 42nd Street, 15th Floor, New York, NY 10036.