KARE 11 01 August, 2021 - 10:10pm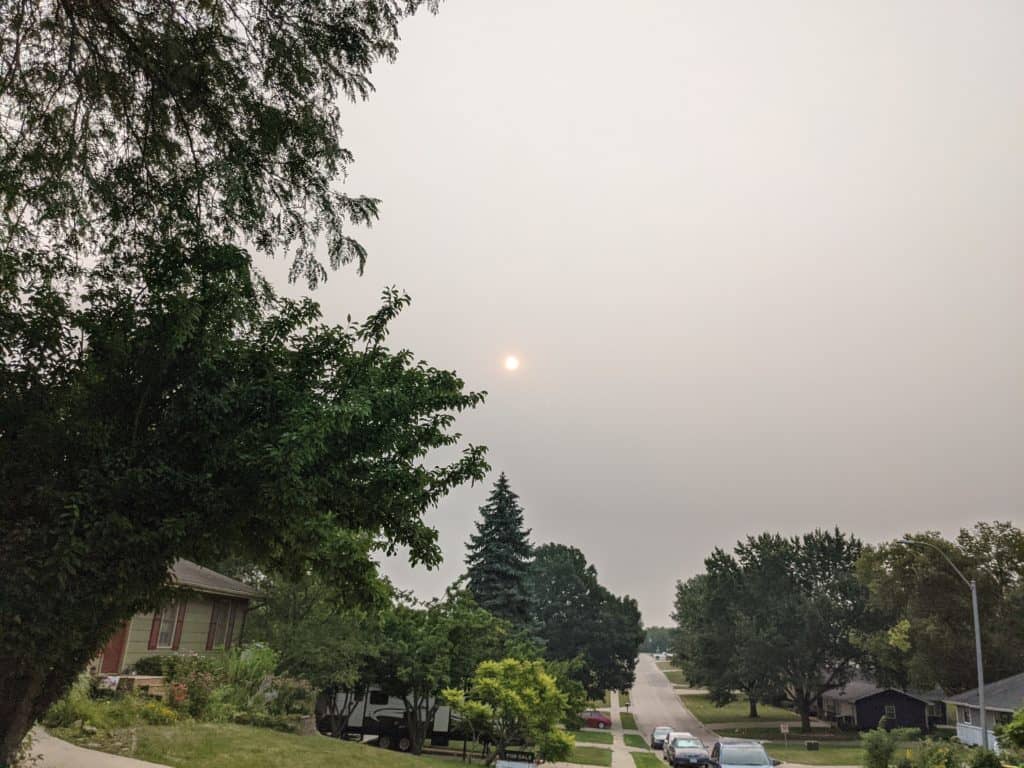 KNIA / KRLS Radio 01 August, 2021 - 04:48pm
The Iowa Department of Natural Resources has issued an Air Quality Advisory until noon Monday for all of Iowa.
The smoke plume from the Canadian wildfires that entered Iowa last Thursday afternoon, continues to impact the state. The most persistent smoke had been in northwest portions of the state.
Until the plume clears around noon on Monday, fine particulate levels over the EPA health standard are expected, and sensitive groups should take precautions.
Sensitive groups include the elderly, those with respiratory or heart disease, and children. The Iowa Department of Natural Resources recommends that individuals in these sensitive groups limit prolonged outdoor exertion until air quality conditions improve.
Keep track of current air quality conditions at fire.airnow.gov
CBS Denver 01 August, 2021 - 11:17am
DENVER (CBS4) – The upper-level wind pattern over the western part of the United States has allowed thick plumes of wildfire smoke to move back into eastern Colorado. The smoke is from large fires that are burning in western states such as Oregon and California.
The smoke has triggered an Air Quality Alert to be issued through Sunday afternoon for all of eastern Colorado. In addition to the smoke the ozone level is elevated along the I-25 urban corridor between Colorado Springs, Denver and Fort Collins.
The current wind pattern isn't expected to change much over the next few days so smoke may continue to be an issue in the warned areas. Experts say you should limit your time outdoors until the air quality improves.