Alabama wide receiver John Metchie plays against Notre Dame during the Rose Bowl on Jan. 1, 2021, at AT&T Stadium in Arlington, Texas.AP Photo/Ron Jenkins
No. 14 Miami (Fla.) vs. No. 1 Alabama
9 Victories for Miami against the No. 1 team in the AP Poll, tied with Alabama and Notre Dame for the most. Miami has a 9-9 record against the No. 1 team. Alabama is 9-5, and Notre Dame is 9-17-1.
11 Consecutive neutral-site openers have been won by Alabama. The Crimson Tide defeated Ohio State 16-10 to start the 1986 season in East Rutherford, N.J.; Clemson 34-10 to start the 2008 season in Atlanta, Virginia Tech 34-24 to start the 2009 season in Atlanta, Michigan 41-14 to start the 2012 season in Arlington, Texas; Virginia Tech 35-10 to start the 2013 season in Atlanta, West Virginia 33-23 to start the 2014 season in Atlanta, Wisconsin 35-17 to start the 2015 season in Arlington, Southern Cal 52-6 to start the 2016 season in Arlington, Florida State 24-7 to start the 2017 season in Atlanta, Louisville 51-14 to start the 2018 season in Orlando, Florida, and Duke 42-3 to start the 2019 season in Atlanta.
14 Victories for Alabama and three victories for Miami in the Crimson Tide-Hurricanes series. The teams haven't met since No. 2 Alabama upended No. 1 Miami 34-13 in the Sugar Bowl on Jan. 1, 1993, to ascend to the top of the final polls for the 1992 season. Saturday's game will be the first regular-season meeting for the teams since Alabama posted a 30-0 victory on Nov. 17, 1979, in Tuscaloosa.
14 Consecutive games in Atlanta have been won by Alabama since the Crimson Tide lost to Florida 31-20 on Dec. 6, 2008, in the SEC Championship Game. The victories include seven in the SEC Championship Game, five in season-opening games, one in the Peach Bowl and one in the CFP title game. Alabama has a 5-0 record at Mercedes-Benz Stadium.
19 Consecutive season-opening games have been won by Alabama. The 19-game streak is the second-longest in SEC history, but it is not the school record. Alabama opened its season with a victory 30 straight times from 1904 through 1934. (Alabama did not field a team in 1918.) Only the final two of those victories came as an SEC member. The Crimson Tide's most recent loss in a season-opening game came 20-17 to UCLA on Sept. 1, 2001. Florida holds the SEC record for consecutive season-opening victories with 27 from 1990 through 2016. Alabama's season-opening streak is the second longest in the nation behind Ohio State's 22.
20 Consecutive September games have been won by Alabama, the longest current winning streak in the ninth month in the SEC. The Crimson Tide's most recent September loss came 43-37 to Ole Miss on Sept. 19, 2015.
21 Victories by at least 25 points against ranked opponents for teams coached by Nick Saban, the most in college football history. Bobby Bowden is second on the list with 20.
26 Victories and five losses for Alabama in games against ACC opponents. The Crimson Tide has won six straight regular-season games against ACC opponents since a 21-14 loss to Florida State on Sept. 29, 2007, in Jacksonville, Florida. Miami has a 59-84-1 record against SEC opponents and has lost the past three games since the Hurricanes' 21-16 victory over Florida on Sept. 7, 2013.
47.6 Yards per punt were averaged by Miami's Lou Hedley in 2020, second-best in the nation and the best for any returning player in 2021. Hedley led the nation with a net average of 45.0 yards. Over the past two seasons, Alabama has more punt-return yards than any other program in the nation, totaling 830 on 42 returns.
48 Consecutive non-conference regular-season games have been won by Alabama – the second-longest streak in the NCAA Division I-A/FBS era (since 1978). The Tide's most recent loss in a non-conference regular-season game came on Nov. 17, 2007, when Alabama fell to Louisiana-Monroe 21-14. LSU had a 52-game streak from Sept. 7, 2002, to Oct. 24, 2015. The Tigers' streak ended with a 16-14 loss to Wisconsin on Sept. 3, 2016.
73 TD passes, 32 TD runs, three TD receptions and one TD kickoff return for Miami QB D'Eriq King. In his college career, King has 7,611 passing yards, 1,959 rushing yards and 520 receiving yards. King split his playing time between wide receiver and quarterback during his first two seasons at Houston. He set a Miami single-season QB record with 538 rushing yards last season.
102 Victories, 21 losses and three ties for Alabama in season-opening games.
159 Combined starts for Miami's offensive linemen, making them the second-most experienced O-line in the nation behind Minnesota. The Hurricanes return their offensive-line starters from the 2020 season and 19 of their 22 starters overall.
268 Consecutive games without being shut out for Alabama, a school record and the fourth-longest scoring streak in SEC history. Alabama's most recent shutout loss came 9-0 to Auburn on Nov. 18, 2000.
916 Receiving yards for Alabama WR John Metchie in 2020, the most for any returning SEC player. The three SEC players who had more receiving yards than Metchie last season – Alabama's DeVonta Smith, Ole Miss' Elijah Moore and Florida's Kadarius Toney – are in the NFL now.
FOR MORE OF AL.COM'S COVERAGE OF THE SEC, GO TO OUR SEC PAGE
Note to readers: if you purchase something through one of our affiliate links we may earn a commission.
Read full article at AL.com
ESPN College Football 04 September, 2021 - 06:11pm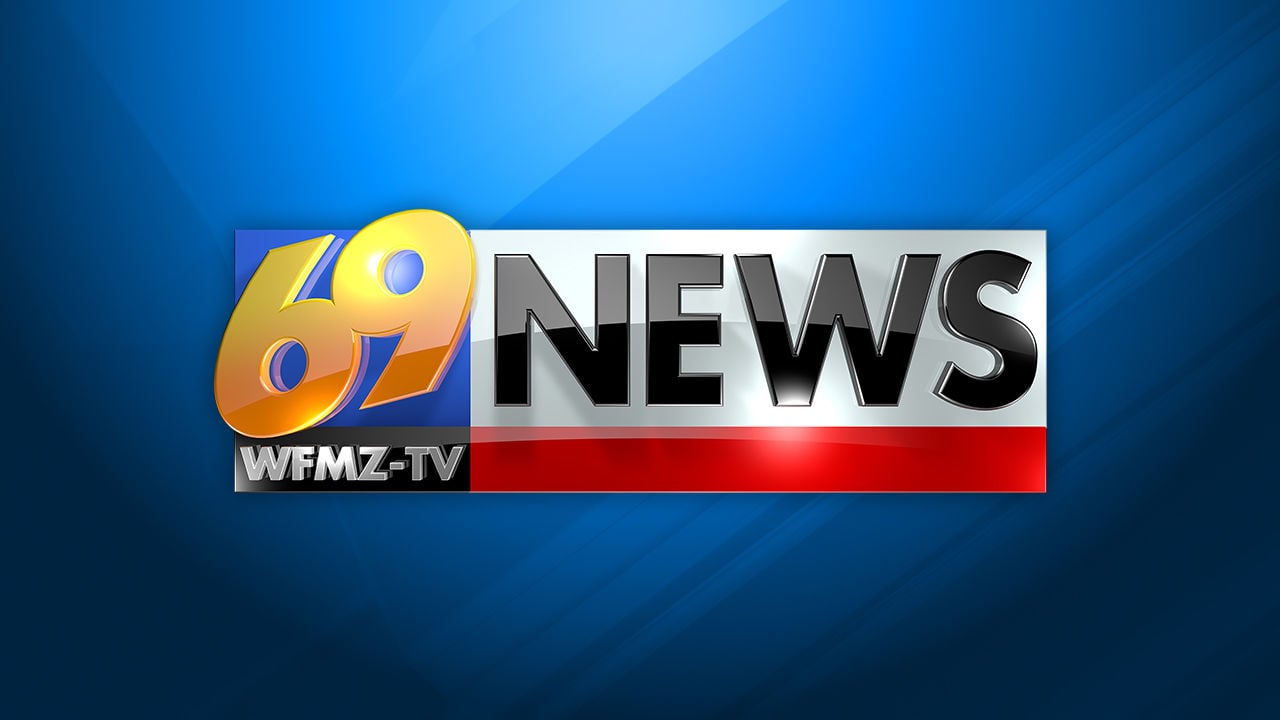 WFMZ Allentown 04 September, 2021 - 06:11pm
Increasing clouds; a shower possible towards morning.
UNDATED (AP) — Alabama is hoping its search for receiver help to complement John Metchie III pays immediate dividends. The top-ranked Crimson Tide brought in four highly rated recruits and landed Ohio State transfer Jameson Williams. They don't know if the additions have solved the problem, though their is extreme confidence in the group. Alabama will rely heavily on some of those newcomers in the passing game entering Saturday's matchup against No. 14 Miami in Atlanta.
CHARLOTTE, N.C. (AP) — Clemson sophomore D.J. Uiagalelei finally has the national spotlight to himself. The Georgia Bulldogs would love nothing more than to steal it from him. Uiagalelei takes over at quarterback for Trevor Lawrence, the No. 1 pick in this past April's NFL draft. He's hoping to continue Clemson's impressive run of success under coach Dabo Swinney when the No. 3 Tigers meet the fifth-ranked Bulldogs on Saturday night in the Duke's Mayo Classic. It will be a neutral site-game in Charlotte, North Carolina. The 6-foot-4, 260-pound Uiagalelei has shown he has the skills to fill Lawrence's shoes, completing 66.6% of his passes for 914 yards, five touchdowns and no interceptions in two fill-in starts for Lawrence last season.
UNDATED (AP) — The Big 12 is moving quickly on an expansion plan that could have the conference at 12 schools after Texas and Oklahoma leave, with BYU, Central Florida, Cincinnati and Houston as the "most intriguing" candidates. Three people familiar with the Big 12′s talks say the eight schools being left behind by the Longhorns and Sooners are working to rebuild by adding four new members. One person says invitations to new members could go out as soon as next week. The people spoke to The Associated Press on condition of anonymity because the Big 12 was not making its internal discussions public.
UNDATED (AP) — No team has lost its opening game and reached the Bowl Championship Series title game of the College Football Playoff. Something to keep in mind when watching No. 3 Clemson play No. 5 Georgia in the biggest game of the opening weekend of the season. Tigers-Bulldogs is one of five games matching teams in the AP Top 25 this long Labor Day weekend of college football.
UNDATED (AP) — Each week, The Associated Press is spotlighting a college football player who has a good shot at reaching the NFL. Senior Josh Jobe enters the season as Alabama's No. 1 cornerback. Jobe has excellent size for a corner at 6-foot-1 and 195 pounds. Last season, he had 11 passes defended, two forced fumbles and 2 1/2 sacks. He could use some big plays this season for his resume. Reese's Senior Bowl executive director and former NFL scout Jim Nagy projects Jobe as a second- or third-round NFL draft pick.
UNDATED (AP) — It doesn't get much bigger than this for No. 1 Alabama and No. 5 Georgia who face difficult openers to start their seasons. The defending national champion Crimson Tide will play No. 14 Miami in Atlanta on Sept. 4. The Bulldogs will play six-time defending ACC champion Clemson in Charlotte, North Carolina. These are high-stakes openers for the four teams, all which have aspirations of playing in the College Football Playoffs. The losers, though, will walk a fine line the rest of the season in avoiding a second defeat that would likely eliminate them from the national title chase.
LOS ANGELES (AP) — Ed Orgeron and LSU were already facing a challenge in trying to bounce back from a disappointing season when Mother Nature provided another. LSU had to leave campus last weekend with Hurricane Ida set to make landfall. The 16th-ranked Tigers practiced at the Houston Texans' complex before flying to Los Angeles, where they face UCLA on Saturday. Orgeron is returning to Southern California for the first time since he was USC's interim coach in 2013. His team will face a Bruins squad coming off a 44-10 victory over Hawaii that was the first nonconference win in Chip Kelly's four seasons as coach.
Copyright 2021 The Associated Press. All rights reserved. This material may not be published, broadcast, rewritten or redistributed.
These cookies are necessary for the website to function and cannot be switched off in our systems. They are usually only set in response to actions made by you which amount to a request for services, such as setting your privacy preferences, logging in or filling in forms. You can set your browser to block or alert you about these cookies, but some parts of the site will not then work. These cookies do not store any personally identifiable information.
These cookies allow us to count visits and traffic sources so we can measure and improve the performance of our site. They help us to know which pages are the most and least popular and see how visitors move around the site. All information these cookies collect is aggregated and therefore anonymous. If you do not allow these cookies we will not know when you have visited our site, and will not be able to monitor its performance.
These cookies are set by a range of social media services that we have added to the site to enable you to share our content with your friends and networks. They are capable of tracking your browser across other sites and building up a profile of your interests. This may impact the content and messages you see on other websites you visit. If you do not allow these cookies you may not be able to use or see these sharing tools.
These cookies may be set through our site by our advertising partners. They may be used by those companies to build a profile of your interests and show you relevant adverts on other sites. They do not store directly personal information, but are based on uniquely identifying your browser and internet device. If you do not allow these cookies, you will experience less targeted advertising.