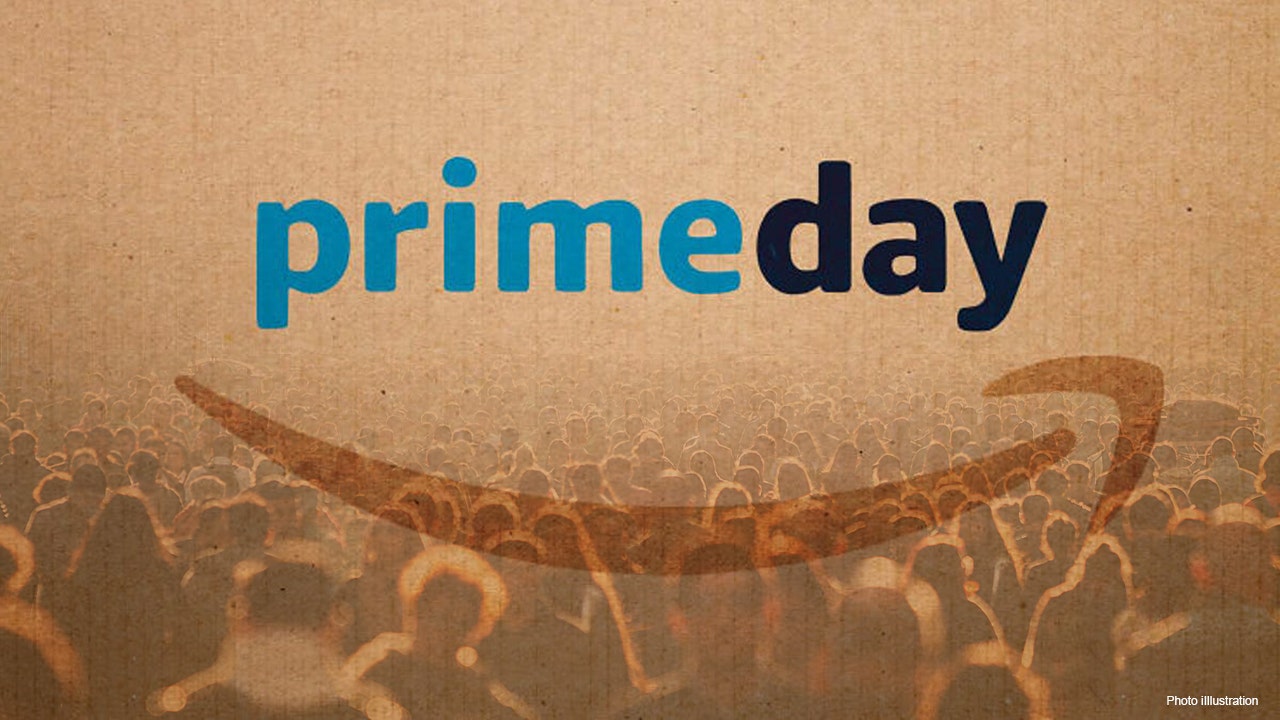 Quotes delayed at least 15 minutes. Real-time quotes provided by BATS BZX Real-Time Price. Market Data provided by Interactive Data (Terms & Conditions). Powered and Implemented by Interactive Data Managed Solutions. Company fundamental data provided by Morningstar. Earnings estimates data provided by Zacks. Mutual fund and ETF data provided by Lipper. Economic data provided by Econoday. Dow Jones & Company Terms & Conditions.
This material may not be published, broadcast, rewritten, or redistributed. ©2021 FOX News Network, LLC. All rights reserved. FAQ - Updated Privacy Policy
Amplify ETFs CEO Christian Magoon discusses how COVID has impacted shopping habits, Amazon and other retailers. 
Online spending in the U.S. hit a one-day record high for the year on Monday, driven by the first of Amazon's two-day Prime Day sale events, according to the Adobe Digital Economy Index.
The commerce platform reported that total online sales surpassed $5.6 billion on June 21, making it the biggest day for online spending to date for 2021. But Amazon was not the only online retailer raking in the dough, as other firms offered deals to compete with the e-tailing giant. 
Large online retailers with more than $1 billion in annual revenue saw a 28% boost in sales during Prime Day's initial 24 hours, while retailers showing less than $10 million experienced a 22% increase.
"First day of Amazon Prime Day delivered effective gains for both large and small retailers while also becoming the biggest online shopping day in the U.S. so far this year at $5.6 billion," Adobe Vice President Jason Woosley said in a statement. "Overall, the first day of Prime Day successfully accelerated spending momentum for U.S. e-commerce to new heights, in an online retail environment that is already experiencing an elevated level of growth due to the pandemic."
Prime Day extended through Tuesday, with Amazon offering Prime members deals on more than 2 million items across all product categories. 
Final sales numbers will be available later in the week. 
This material may not be published, broadcast, rewritten, or redistributed. ©2021 FOX News Network, LLC. All rights reserved. FAQ - Updated Privacy Policy
Read full article at Fox Business
Reuters 24 June, 2021 - 10:27am
12NewsNow 24 June, 2021 - 10:27am