Is Amazon Prime day over?
After 48 full hours, Amazon Prime Day 2021 is officially over. ... We hope you were able to find useful discounts among the speakers, laptops, LifeStraws, and other great deals we found sifting through Amazon. If you missed out, fear not, a few deals remain. WIREDPrime Day 2021 Is Over: Here Are the 48 Best Remaining Deals
This year's Amazon Prime Day drew in a flurry of deal-seeking shoppers who purchased more than 250 million items worldwide, ranging from robotic vacuums to Crest Whitestrips.
But that may not have been enough to catapult the 48-hour event, which wrapped up on Tuesday, to deliver stunning sales growth, as it has in previous years, Bank of America analysts said Thursday.
The bank highlighted a few "signs of soft growth" vs. 2020, including that Prime Day took place just 8 months after last year's event, versus 15 months between Prime Day 2019 and 2020. After last year's pandemic-delayed Prime Day in October — just before the Christmas holidays — the company brought the event back to its normal summertime slot.
Amazon disclosed few details about the results in its post-Prime Day rundown, Bank of America analysts said. The results noticeably lacked the typical sales superlatives often used by Amazon, as well as key figures like from third-party seller sales.
"Amazon did disclose that 250 million items were sold, which represents a 20% two-year [compound annual growth rate] from 175 million items sold in Prime Day 2019, but likely limited growth vs. 2020," Bank of America analysts Justin Post and Michael McGovern wrote in a note to investors. "Given the shorter period of time since the last Prime Day, the lack of new countries added, and the lack of new disclosures, we believe this was a relatively lower growth Prime Day vs. prior years."
Amazon doesn't disclose total Prime Day sales, but Post and McGovern estimate that Prime Day 2021 gross merchandise volume came in at $9.55 billion, up just 7% from last year. By comparison, they estimate 2020 Prime Day gross merchandise volume grew 54% year over year. In a report Wednesday, Adobe Analytics estimated that total U.S. e-commerce sales, including by Amazon competitors, were $11 billion during the two-day event.
Not everyone on Wall Street agreed that Prime Day was underwhelming, however.
In a separate note Thursday, Piper Sandler analysts said Prime Day results were likely in line with their estimates, forecasting Amazon brought in $7.5 billion during the two-day event. That's "a solid result, especially notable given Canada and India did not participate due to Covid," Piper Sandler analysts Thomas Champion and James Callahan wrote.
Baird analysts on Wednesday pointed to Salesforce data indicating that Prime Day and other competing deals slumped 1% compared with last year's events in October. While the data may be viewed as disappointing, the company's analysts said they weren't too alarmed.
"It's essentially in line with our forecast for 'slightly lower sales,'" the analysts wrote. "Our assumption was based largely on the limited physical store openings last fall, as well as the proximity of October Prime Days to the holiday shopping season."
Got a confidential news tip? We want to hear from you.
Sign up for free newsletters and get more CNBC delivered to your inbox
Get this delivered to your inbox, and more info about our products and services. 
Data is a real-time snapshot *Data is delayed at least 15 minutes. Global Business and Financial News, Stock Quotes, and Market Data and Analysis.
Read full article at CNBC
CNBC 24 June, 2021 - 12:12pm
Amazon on Wednesday announced the results of its annual Prime Day sale, which ended Tuesday, highlighting how the event gave a lift to its third-party sellers.
For the second year, Amazon said merchants' Prime Day sales grew more than its first-party retail business. Sellers netted $1.9 billion from pre-Prime Day promotions that gave customers a $10 discount if they shopped with small businesses, the company said.
But Amazon's publicity around the Prime Day results was muted compared with previous years, lacking the sales superlatives it typically offers to show how consumers flocked to the site to snap up heavily marked-down goods.
Amazon has previously characterized the event as its "biggest day ever" or the "largest shopping event in Amazon history." That language was noticeably absent from this year's results, with the company instead opting to note that Prime Day was the "two biggest days ever" for merchants.
Amazon never discloses total Prime Day sales, but last year it took the rare step of disclosing that third-party sellers brought in $3.5 billion during the event. That figure was also missing from this year's results.
An Amazon representative declined to provide more details on third-party merchant sales during this year's Prime Day event.
Read more about what Amazon and others have planned for this year's sales events:
Amazon launched Prime Day in 2015. The multiday discount event helps Amazon attract new Prime subscribers and allows the company to promote its products and services. It's grown to become one of the busiest shopping days of the year for Amazon and other retailers who run competing deals.
It's likely that Amazon still hauled in record sales during Prime Day, but growth could be slower compared with previous years. Adobe Analytics estimated that Prime Day sales surpassed $11 billion, representing 6.1% growth compared with last year's mid-October event. According to Digital Commerce 360, Amazon sold $10.4 billion worth of goods on Prime Day last year, up 45.2% from $7.16 billion in 2019.
Supply chain issues may have contributed to a more muted Prime Day. Third-party sellers were under added stress this year as they tackled widespread supply chain disruptions, ranging from the global chip shortage to a spike in Covid-19 cases at two of China's busiest ports. Some sellers told CNBC they opted to run fewer Prime Day discounts this year out of concern that they might run out of stock.
Got a confidential news tip? We want to hear from you.
Sign up for free newsletters and get more CNBC delivered to your inbox
Get this delivered to your inbox, and more info about our products and services. 
Data is a real-time snapshot *Data is delayed at least 15 minutes. Global Business and Financial News, Stock Quotes, and Market Data and Analysis.
CNBC Television 24 June, 2021 - 12:12pm
FOX59 News 24 June, 2021 - 12:12pm
NBC News 24 June, 2021 - 12:12pm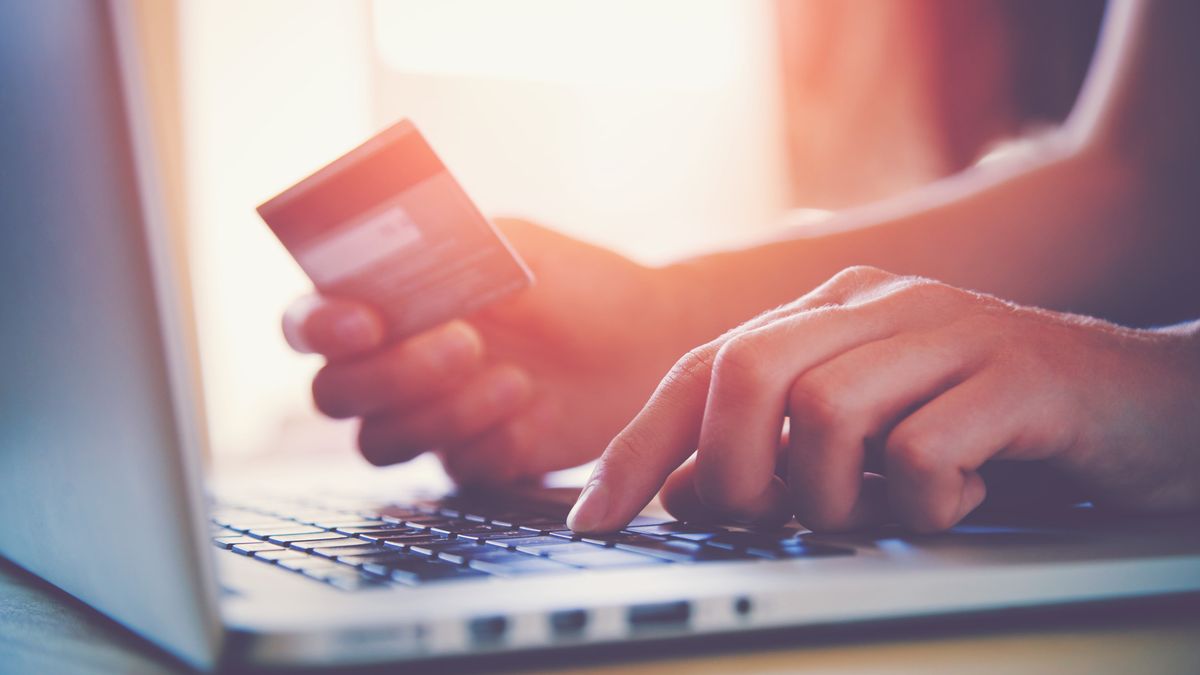 Techradar 24 June, 2021 - 12:12pm
SMEs enjoyed a sales boost during Amazon Prime Day 2021
In the two-week lead-up to 2021's Amazon Prime Day, customers spent $1.9 billion on products offered by small business outlets during its Spend £10, Get £10 promotion period worldwide - a 100% year-on-year increase compared to the Prime Day promotion run a year earlier.
Amazon Prime numbers are continuing to grow with many consumers opting to sign up for the service in the wake of the coronavirus pandemic in order to get the benefit of Prime Day online discounts. Members in 20 countries purchased more than 250 million items during the 48-hour sale period, resulting in the highest ever amount spent since Prime Day began back in 2015.
Meanwhile, Prime Day favourite products worldwide included iRobot Roomba 692 Robot Vacuum, Keurig K-Slim Coffee Maker, Apple Cider Vinegar Gummy Vitamins by Goli Nutrition and Crest 3D White Professional Effects Whitestrips.
"Amazon Prime Day exceeds our expectations every year," commented Oliver Bristowe, Founder of Pets Purest. "This year we saw a 20% uplift in sales. And by using Fulfilment by Amazon (FBA), it means we can fulfil thousands of orders without worrying about having more resources. As a small business, Amazon allows us to maximise our potential."
Thank you for signing up to TechRadar. You will receive a verification email shortly.
There was a problem. Please refresh the page and try again.
© Future US, Inc. 11 West 42nd Street, 15th Floor, New York, NY 10036.
Yahoo Finance 24 June, 2021 - 08:50am
Amazon, as is its usual custom, is not disclosing dollar sales figures for Prime Day, which ran over a 48-hour period June 21-22.
The ecommerce giant said Prime Day 2021 was the biggest two-day period ever for Amazon's third-party sellers, "growing even more than Amazon's retail business." That led Morgan Stanley's internet equity analyst team, led by Brian Nowak, to estimate that Prime Day generated $6.8 billion of gross merchandise sales (up 9% year over year), while Amazon core retail revenue from Prime Day grew about 7%, to $3.8 billion.
The Prime Day 2021 revenue estimates were in-line with Morgan Stanley's previous assumptions, implying that Amazon will see just 2% sequential core retail revenue growth in the second quarter (below the long-term ~4% average), the firm said in note Thursday to clients.
However, the analysts added, "This may prove conservative the extent to which AMZN's record-sized global Prime sub base (now 200mn) continues to expand its purchasing into more categories as we have seen historically…or the extent to which e-commerce behavior change (in categories like grocery) proves to be stickier than currently appreciated." With the Prime Day 2021 revenue estimates, the Morgan Stanley team said, they are "comfortable" with their in-line Q3 revenue estimates amid post-pandemic re-opening, with the analysts modeling 5% sequential retail revenue growth (excluding Prime Day) for the third quarter.
Meanwhile, analysts at Bank of America estimated that total Prime Day gross sales were up 7% year over year to $9.55 billion. That was slower growth than past years but "still good enough to support solid 2Q GMV [gross merchandise value] growth on a tough 2Q comp," referring to the fact that Amazon's 2020 sales got a huge boost because of the COVID-19 pandemic.
And both firms' Prime Day estimates are much lower than the rough figure pegged by Adobe Analytics, which approximated U.S. sales from this year's event at more than $11 billion (up 6% year over year). Adobe Analytics derives its estimates by tracking visits to U.S. retail sites, spanning more than 100 million items.
On Wednesday, Amazon announced that during Prime Day 2021, it sold more than 250 million items in 20 countries. The company also said Amazon Music promos drove more signups for Amazon Music Unlimited globally than on any other Prime Day, but didn't elaborate.
The No. 1 bestseller during Prime Day 2021 was the Amazon Fire TV Stick 4K with Alexa Voice Remote, according to the company. In addition, Amazon claimed, "Customers purchased a record-setting number of Fire TVs, from brands including Toshiba and Insignia, during Prime Day and the two weeks leading up to this year's event." Amazon said customers bought hundreds of thousands of Amazon Fire tablets and Fire Kids tablets this Prime Day.
Best-selling categories worldwide for Prime Day 2021 included tools, beauty, nutrition, baby care, electronics including Amazon Devices, apparel and household products, per Amazon.
Members scored incredible deals on best-selling items in participating countries worldwide. Some of the top-selling produces (excluding Amazon devices) in the U.S. included: the Waterpik Electric Water Flosser, Orgain Organic Plant Based Protein Powder, 23andMe Health DNA Test, iRobot Roomba 692 Robot Vacuum, and the Instant Pot Duo Plus 6 Quart 9-in-1 Pressure Cooker.
In April, Amazon said it had more than 200 million paid Prime members around the world. Perks of the program include free shipping on millions of products, unlimited access to Prime Video, ad-free listening to 2 million songs on Amazon Music, free games with Prime Gaming.
Wall Street is weighing in with estimates of revenue and the gross value of merchandise sold during the two-day shopping event.
Americans stocked up on teeth whiteners and Roombas.
Amazon says this year's Prime Day was the best ever for third-party sellers. It always says that.
Rolling Stone readers were big fans of AirPods Pro, outdoor gear and media streamers during Prime Day 2021
BUY THIS, NOT THAT MarketWatch has highlighted these products and services because we think readers will find them useful. We may earn a commission if you buy products through our links, but our recommendations are independent of any compensation that we may receive.
In this article we are going to list the Top 25 S&P 500 Stocks By Index Weight. Click to skip ahead and jump to the Top 5 S&P 500 Stocks By Index Weight. Let's first try and understand what the S&P 500 is. The Standard and Poor's 500 consists of the largest companies listed on […]
"I like Qualcomm a lot and I would buy it here," Cramer replied. Prices are trading around the 50-day moving average line and just below the 200-day line. The On-Balance-Volume (OBV) line is overall steady but shows some improvement since early May, giving us a hint that buyers are more aggressive.
Volvo Cars plans to make lidar sensors standard equipment in a new generation of its XC90 SUV next year as part of a strategy to deploy more advanced safety and automated driving technology that relies on precise images of the world around the vehicle. The decision by Volvo Cars to fold lidar sensors into the base price of its vehicle is a bet that customers will pay for the additional capability. The Swedish brand, owned by China's Geely group, is taking a sharply different road from rival Tesla Inc, which has shunned lidar and radar and is focusing on just cameras and software for its automated driving systems.
NEW DELHI (Reuters) -Indian Oil Minister Dharmendra Pradhan on Thursday again urged the Organization of the Petroleum Exporting Countries to phase out crude output cuts as high prices are stoking inflation. India, the world's third biggest oil importer and consumer, relies on overseas supplies for over 80% of its oil needs. Indian retail fuel prices have jumped to a record high due to higher oil prices and heavy local taxes.
Homeowners are worried about committing to new builds or renovations despite a recent drop in lumber futures as prices remain elevated amid COVID.
Siemens is a 174-year-old industrial giant that, once upon a time, made dishwashers, and maybe that's the image the brand still summons.
(Bloomberg) -- Supply Lines is a daily newsletter that tracks trade and supply chains disrupted by the pandemic. Sign up here.Major metals supplier Russia plans temporary taxes on steel, nickel, aluminum and copper exports to help cool domestic inflation after prices surged amid a broad-based commodities rally.The government is proposing that a duty of at least 15% will be effective from Aug. 1 through year-end, with each metal also having a specific duty, Economy Minister Maxim Reshetnikov said
(Bloomberg) -- Bitmain Technologies Ltd. has suspended sales of machines for spot delivery globally, aiming to prop up local prices after crypto miners fleeing Beijing's crackdown dumped used mining rigs on the market.The world's biggest maker of Bitcoin machines told the local mining community Wednesday it has stopped selling new equipment after prices for top-tier rigs plunged by about 75% since April. By postponing sales, it could help miners exiting the industry get better prices for their m
The global pharmaceutical company GlaxoSmithKline plc (GSK) announced the strategic separation of its Consumer Healthcare business, to be completed by mid-2022. The New GSK will focus on Vaccines and Specialty Medicines. Shares jumped 2% to close at $39.85 on June 23. (See GlaxoSmithKline stock chart on TipRanks) In 2017, the company resolved to transform its business model and has made significant progress with 11 major product approvals and portfolio changes within the Vaccines and Pharma segm
(Bloomberg) -- Crude oil inventories in America's largest storage hub are falling fast as the post-pandemic demand rebound continues to outpace production.Stockpiles in Cushing, Oklahoma, the delivery point for West Texas Intermediate oil futures fell nearly 4 million barrels in the last two weeks, bringing inventories to the lowest since March of 2020 when the pandemic forced the country into lockdown. Analysts are estimating and traders are betting that supplies will drop to multi-year lows by
Inflation is tame relative to pre-pandemic levels
The energy sector is comprised of companies focused on the exploration, production, and marketing of oil, gas, and renewable resources around the world. Popular energy sector stocks include upstream companies that are primarily engaged in the exploration of oil or gas reserves. Well-known companies are Devon Energy Corp. (DVN) and Chesapeake Energy Corp. (CHK).
Oil futures head modestly higher on Thursday, with global benchmark Brent crude holding ground at its highest price since October 2018, as investors gauge rising demand and mull the next output move by major crude producers.
The United States International Trade Commission (ITC) said on Wednesday that U.S. manufacturers are "materially injured" by imports of passenger vehicle and light truck tires from Korea, Taiwan and Thailand. The ITC also found subsidized passenger tires from Vietnam injure domestic manufacturers. The U.S. Commerce Department as a result of the order "will issue antidumping duty orders on imports of these products from Korea, Taiwan, and Thailand, and a countervailing duty order on imports of these products from Vietnam," the ITC said.