Ana Cabrera
AnaCabrera
NEW: FAA will look into American Airlines flight delayed by mask mandate noncompliance. It was on a flight to the Bahamas from NC on Monday, which ended up being delayed until the next morning because of about 30 high schoolers who refused to mask up, officials say.
Katie Levans
katie_levans
American Airlines is already asking me to switch my flight tomorrow (for no charge but also no perks) so you know they have overbooked it.
Pete Muntean
petemuntean
JUST IN: The FAA will look into 30 "disruptive" teens who American Airlines removed from a Monday flight over masks. A source familiar tells me there was only ONE adult chaperone.
DJ Steward
swipasnipa
Why is American Airlines canceling hella flights ? 😂🤦🏾‍♂️
WSOC Charlotte 07 July, 2021 - 06:22pm
This weekend was projected to be one of the busiest travel weeks of the year, and the airport expected to see almost as many travelers as it did pre-pandemic.
Passengers on American Airlines Flight 893 to Nassau, Bahamas were in a position to depart Monday when a group of high school students decided to stage a mask rebellion that lasted for hours.
"Some people's vacations are ruined. They were only going for a couple of nights. Now, they have to get rebooked," passenger Stephanie Krzywanski said.
The flight was supposed to depart at 9:30 a.m, but a mechanical issue meant passengers had to switch planes. But then a group of students from a Boston-area high school decided to act up.
"It was bad. First, they were yelling. They were cursing. They were being very obnoxious," passenger Malik Banks said.
Banks was seated next to the group of more than 30 students.
The Centers for Disease Control and Prevention still requires masks on all flights because of COVID-19.
"It wasn't all of them. I would say 75% to 80% of them were being terrible kids, saying smart stuff," Banks said.
"All they had to do was follow the rules, put the mask on, sit there. No smart-mouth comments. And they couldn't do it," passenger Christina Randolph said.
The result was the flight got canceled, which means Randolph gets one less day of vacation.
"Well, I'm a nurse, and it's really, really hard to get time off work. So when you finally get time off, you really want to be somewhere you want to be," she said.
"Everyone has to follow the rules. Nobody likes it. Nobody wants to sit around and do this, but you've got to follow the rules," Krzywanski said.
Police sources said that no one was arrested. American Airlines acknowledged the incident, saying the flight from Charlotte Douglas was delayed until Tuesday. Passengers who were stranded were given a hotel voucher. However, because the students are either 17 or 18 years old, they are too young to get a room, so they had to spend the night at the airport.
WCVB Channel 5 Boston 07 July, 2021 - 06:22pm
WCNC 07 July, 2021 - 06:22pm
WBTV 07 July, 2021 - 06:22pm
An American Airlines spokesperson says the flight from Charlotte Douglas International Airport was delayed until Tuesday.
The spokesperson said the passengers on American Airlines Flight 893 from Charlotte to Nassau, Bahamas were "reported to be noncompliant with the federal mask mandate, became disruptive to other customers and refused to follow crew member instructions while onboard."
The passengers were then told to exit the aircraft.
"We expect our customers to comply with our policies when they choose to fly with us, and we take action when that is not the case," an American Airlines spokesperson said.
It was reported that the group was reminded several times by crew members of the face-covering policy.
However, after talking with the group, the American Airlines team in Charlotte said that if the passengers can travel on another flight, they will agree to comply with the face-covering policy, according to the spokesperson.
The customers agreed and were given meal vouchers and hotel accommodations, the airlines said.
The flight departed Charlotte at 9:26 a.m. Tuesday and arrived in Nassau, Bahamas at 11:02 a.m.
Airlines officials did not say how many passengers were aboard the plane.
msnNOW 07 July, 2021 - 06:22pm
Passengers aboard an American Airlines flight to the Bahamas spent an unexpected night in Charlotte, North Carolina, after unruly passengers refused to comply with a federal mask mandate. 
The incident — which came during one of the busiest travel weeks of the year — is only the latest involving passengers refusing to comply with safety measures aboard planes during the pandemic. 
The disruptive group of about 30 high school students from Boston was catching a connecting flight in Charlotte to Nassau, according to local media outlet WSOC-TV. The flight was originally scheduled to leave Charlotte about 9:30 a.m. on Monday, but was delayed due to a mechanical problem and switched to another plane, WSOC-TV reported. 
Denver looks to expand city-sanctioned campsites to address homelessness
Haitian President Jovenel Moïse assassinated in attack at his home
Search underway for suspect after youth baseball coach killed in highway shooting
Trump files class action lawsuits against tech giants
Death toll in Florida condo collapse rises to 54
Teachers' union president wants to 'teach accurate history' and not ignore our country's dark history
Rev. Al Sharpton believes that the SCOTUS voting rights decision will lead to generational damage
FBI allegedly infiltrated plot against Capitol
Sliwa on facing Adams: I'm a 'consistent' candidate
Badghis 'not to be worried about' after Taliban offensive: Afghan forces
Republican anti-Semitic rhetoric empowers 'the most extreme, dangerous domestic groups'
The GOP admits their goal is to obstruct Biden's agenda
Eric Adams vs Curtis Sliwa: Who Are The Democrat And Reublican NYC Mayoral Candidates?
CNN correspondent describes moment of Dubai explosion
11 convicted for harassing French teen over anti-Islam videos
US condemns assassination in Haiti, offers help
According to American, Flight 893 was preparing to depart when the group disregarded several reminders by crew members of the face-covering policy and became disruptive to other customers. The passengers involved were asked to exit the aircraft, a spokesperson for the carrier told CBS MoneyWatch in an email. 
All passengers aboard the plane were given hotel vouchers, with the flight delayed overnight before leaving for Nassau on Tuesday morning. Those who had refused to wear face masks ultimately agreed to comply with the policy and were allowed to continue their journey aboard a different flight.
One passenger, Christina Randolph, vented about the experience. "All they had to do was follow the rules, put the mask on, sit there. No smart-mouth comments. And they couldn't do it," she told WSOC-TV. "Well, I'm a nurse, and it's really, really hard to get time off work. So when you finally get time off, you really want to be somewhere you want to be."
The increase in disruptive and dangerous behavior on the part of some air travelers has prompted appeals on behalf of flight attendants, who've been physically assaulted by passengers for asking they comply with rules including keeping one's seat belt on.
"This past weekend, one of our flight attendants was seriously assaulted, resulting in injuries to the face and a loss of two teeth," TWU Local 556 President Lyn Montgomery wrote May 24 in a letter to Southwest CEO Gary Kelly. 
The Federal Aviation Administration has received more than 3,000 reports of unruly passenger behavior since the start of the year. More than 2,300 of those reports involve passengers refusing to wear masks.
The Transportation Security Administration at the end of April extended its face mask requirement at airports, on commercial aircraft, buses and commuter rail systems until Sept. 13.
Like us on Facebook to see similar stories
Please give an overall site rating:
The Washington Post 07 July, 2021 - 01:44pm
Depending on the source — the airline or the trip organizer — the incident either was an act of mass disruption by more than 30 passengers or a case of multiple teenagers wrongly blamed for the actions of a couple.
Flight 893 embodied all the air travel woes of summer 2021, as increasing numbers of passengers take to the skies to find widespread delays and cancellations and bad behavior in the air.
In this week's case, the delays had already mounted for a couple of hours at Charlotte Douglas International Airport on Monday because of a mechanical issue, causing the 172 passengers to switch to another plane.
According to American Airlines spokesman Andrew Trull, a group of more than 30 passengers who originated in Boston refused to comply with the federal mask mandate, disrupted other passengers and would not listen to crew member instructions. He said they were asked to leave after boarding the replacement plane.
"Per procedure, the customers involved were asked to exit the aircraft," Trull said in a statement. "We expect our customers to comply with our policies when they choose to fly with us, and we take action when that is not the case."
He said in an email that initial reports indicated the passengers' behavior and mask noncompliance was "ongoing throughout the group's travel journey, both in-airport and on board."
American would not identify the passengers or provide their ages for privacy reasons. But student travel company Breakaway Beach, which organized the trip for the students, said in a statement that the group of 47 teenagers was heading to the Bahamas to celebrate their high school graduation.
Based on information from the students and a trip leader who accompanied them, the company said the entire group was painted as "unruly" and "disruptive" because of the actions of one or two, although the exact behavior was unclear. One person was "officially escorted" off the plane, the statement said, but was not given a ticket or charged with anything.
The statement, provided by Breakaway Beach president Eugene Winer, said that while the plane sat on the tarmac during the initial delay, "some passengers including the students may have removed masks due to no air-conditioning/ventilation, quite unbearable conditions."
Winer said that after everyone exited the first plane, the teens were not allowed to board the new one — differing slightly from American's account.
"For several hours the group was told they would not be allowed to reboard and that they would miss their graduation trip (as rebooking them would not have been possible as flights did not have availability for several days)," the statement said.
While American said customers were provided hotel vouchers, Winer said the graduates were excluded because of their age. Seventy percent of the travelers were 18, he said. The tour company booked a hotel, paid for it, and handled food and private transportation to and from the hotel, the statement said.
Unlike many recent cases, the passengers were not kept from flying again on the airline. According to American, they were allowed on board when the flight finally took off on Tuesday — after employees in Charlotte confirmed with them that they could travel as long as they agreed to comply with the mask policy.
Still, Winer said, the way American handled the ordeal was "incredibly disappointing." The statement acknowledged that while any passengers who broke the rules should be removed, students who were doing nothing wrong should not have been punished. He said the company hopes the airline will learn from the situation, apologize and compensate the group for the night of missed vacation.
"The group was treated in an improper and overly harsh manner, causing unnecessary stress and aggravation to the travellers and their parents from afar," the statement said.
Reports about the delayed flight emerged as the Federal Aviation Administration unveiled a public service announcement featuring kids talking about how adults should behave on a plane.
"Even children know it's not safe to disrupt a flight," the video says at the end. "The FAA has ZERO TOLERANCE for not following crew instructions."
The agency also announced it had proposed $119,000 in fines against nine passengers for behavior that included mask violations, physical intimidation, attacks on fellow passengers and vaping. That brings the total of proposed fines this year to more than $682,000.
Since January, the FAA has received at least 3,271 reports of unruly passenger behavior, 2,475 of which involved refusing to follow the federal mask mandate. The agency has identified potential violations in 540 cases and started enforcement in 83 of those.
The agency said it was "aware of the incident" in Charlotte and "investigates all reports it receives from airlines."
Sara Nelson, international president of the Association of Flight Attendants-CWA, told The Washington Post last month that previous tactics of de-escalating bad behavior have not worked as well in recent months. Typically, she said, flight attendants would try to calm a situation by engaging fellow passengers and using a type of peer pressure to ease tensions.
"This environment has been very different because there has been more than one bad actor on the plane," she said. "The helpers, as we would call them, have been less willing to speak up and help add to an atmosphere of calm."
Safety: Traveling with kids | Vaccine tourism | Mask rules | Travel warnings | Traveling while trans
Airlines: Disruptive behavior | Passenger weight | Flight attendant attacked | Breeze Airways launch | FAA fines | Full flights | Pandemic time capsule | Wheelchair damage
Destinations: Big cities | Las Vegas surge | Hawaii rental cars | Europe reopening | Europe attractions | Hawaii reopening
Airbnb: Cleaning fees
Daily Mail 07 July, 2021 - 01:35pm
By Jennifer Smith For Dailymail.com
Americans who have waited more than a year to travel are having their summer vacations dampened before they begin by flight cancelations and delays caused by a shortage in pilots. 
Travel is on the up, with 9.8million Americans flying between July 2nd and July 6th - three times as many as in the same period last year. It was still 3million off the 12.5million who flew over the Fourth of July weekend in 2019. 
But since 2019, tens of thousands of pilots have been fired along with flight attendants and airport workers as a result of the COVID-19 pandemic. 
Pilots have also retired, but no new pilots have had enough training to replace them.
It has created a bottleneck scenario that is forcing airlines to scramble pilots from wherever they can. Often they can't find any, and the flights are canceled. 
On Tuesday, 541 flights were canceled in, out and within America, which is 200 more per day than were being canceled on average between January and April, when fewer people were flying. 
They included  126 Southwest flights, 82 American Airlines flights, 77 United Airlines flights, 36 JetBlue flights, 27 Delta flights, 22 Frontier flights and  10 Spirit airlines flights. 
Travellers wait in line for immigration process ahead of the July 4th holiday, at the Newark Liberty International Airport, in Newark, New Jersey, U.S., July 2, 2021
Travel is on the up, with 9.8million Americans flying between July 2nd and July 6th - three times as many as in the same period last year. It was still 3million off the 12.5million who flew over the Fourth of July weekend in 2019.
Spirit - 10   
It's down to more flights being scheduled to meet passenger demand, without enough staff there to run them. Pilots say the problem lies with a lack of training. 
'Many U.S. airlines are seeing increased flight demand and thanks to the Payroll Support Program, ALPA pilots are on the job and ready for takeoff.  
'However, everyone has to do their part. Airline training departments must deal with increased flight schedules, and we believe that most should be able to predict and respond appropriately to retraining demands. 
'As we were throughout the pandemic, ALPA is a willing partner and we are actively working with the airlines to ensure that the investments made in our industry help fuel the economic recovery, continue to produce an adequate supply of highly-trained pilots and keep flying safe,' a spokesman for the Airline Pilots Association told DailyMail.com. 
Not every airline laid off staff in the pandemic. It was only American that furloughed pilots and they got rid of 1,600. 
All of those pilots need to be retrained before they can fly again and that could take months.
Captain Dennis Tajer, who has been an American pilot for more than 20 years, told DailyMail.com last month: 'It's surreal. This time last year we were canceling flights because there weren't enough passengers. 
'Now we're canceling flights because there aren't enough pilots.' 
 He is also the spokesman for the Allied Pilots Association - the union which represents American's 15,000 pilots.
Tajer doesn't believe that the shortages are down entirely to the COVID-19 furloughs, but says the airline is unwilling to work with the pilots to plug the holes. 
'Instead of coming to us and working with us, they've just surrendered to reducing the schedule. 
'There's a scheduling problem in that pilots can't accept overtime work legally without maxing out their flying hours.  
'A lot of people who want to help aren't provided the flexibility to help so it narrows the players to a very small margin.  
'But this is the same issue as American was having in 2019- this is not specifically a COVID problem.
'We firmly believe we could have sustained the schedule but they didn't consult it. I don't know if their plates were just too full or what,' he said. 
American said all of its pilots would return to work by the end of July.  
'The first thing AA did was furlough 1,600 pilots in October. No one else did that. 
'Those pilots are still awaiting training and they won't be ready to fly by the end of August. Legally, if you have had a break of three months you have to be trained up again. So the school house is at full tint. 
'Then you have the 1,000 who took early retirement. They've got to fill those positions which takes months and months.  
Giant 3D cat comes to life at Shinjuku train station
Boy dies after his raft flipped over on Adventureland ride
Melania Trump's entourage seen near 5th Avenue in New York
Deer comes to the rescue of a rabbit which is being attacked by a hawk
Whiteboard diagram shows Trump's 'path to reinstatement'
Gruesome moment parasailer whacks her head on speedboat
Bizarre moment a brave dog barks at a cheetah at ACT zoo
Stunning moment fireball explodes and lights up the Idaho sky
Acrophobic man conquers fear of heights on a unique steep slide
Binmen caught terrorising High Street before man knocks one out
Hilarious moment terrified man screams in fear at horror movie
'Big Lizzie' warship seen making its way through Suez Canal
Why are the airlines selling tickets for flights i...
The comments below have not been moderated.
The views expressed in the contents above are those of our users and do not necessarily reflect the views of MailOnline.
By posting your comment you agree to our house rules.
Do you want to automatically post your MailOnline comments to your Facebook Timeline?
Your comment will be posted to MailOnline as usual.
Do you want to automatically post your MailOnline comments to your Facebook Timeline?
Your comment will be posted to MailOnline as usual
We will automatically post your comment and a link to the news story to your Facebook timeline at the same time it is posted on MailOnline. To do this we will link your MailOnline account with your Facebook account. We'll ask you to confirm this for your first post to Facebook.
You can choose on each post whether you would like it to be posted to Facebook. Your details from Facebook will be used to provide you with tailored content, marketing and ads in line with our Privacy Policy.
Part of the Daily Mail, The Mail on Sunday & Metro Media Group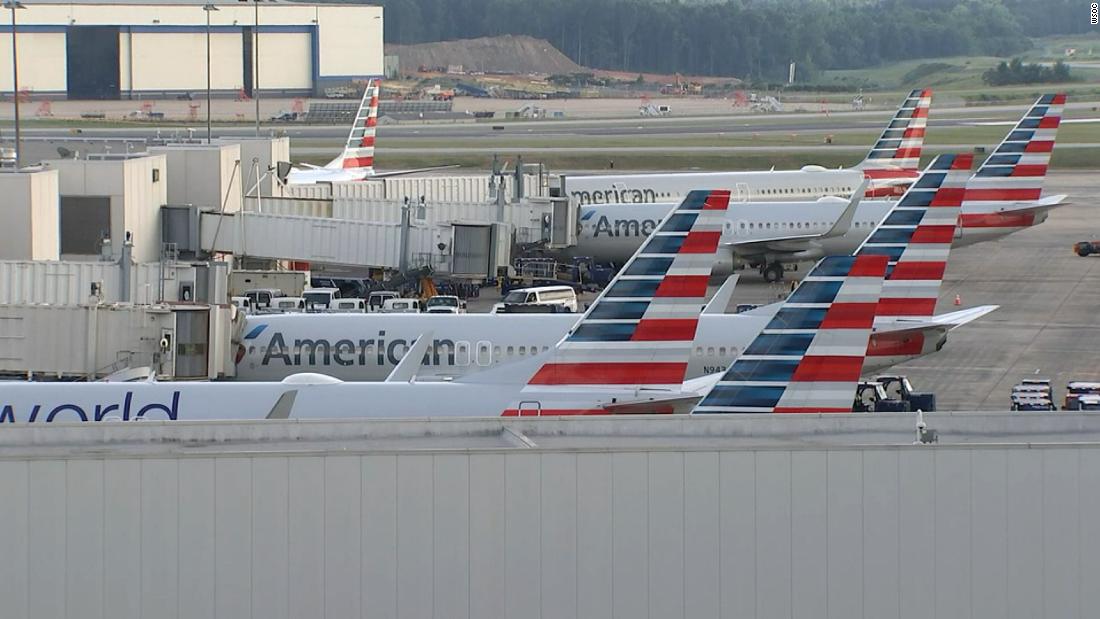 CNN 07 July, 2021 - 01:05pm