Satya Nadella
satyanadella
Windows has always stood for sovereignty for creators and agency for consumers, and with Windows 11 we have a renewed sense of Windows' role in the world. pic.twitter.com/xHldf38B8d

WalkingCat
_h0x0d_
Download Windows PC Health Check to see if your PC meets the requirement of Windows 11 download.microsoft.com/download/1/d/d/1dd9969b-bc9a-41bc-8455-bc657c939b47/WindowsPCHealthCheckSetup.msi
Andrew E. Freedman
FreedmanAE
My gaming PC, which far exceeds the minimum specs, can't run Windows 11, per Microsoft's PC Health Check Have to wonder if that involves TPM 2.0. I've reached out to Microsoft about that pic.twitter.com/K5KcaVmu4N
Robert Alai, HSC
RobertAlai
Microsoft Unveils Windows 11 with Support for Android Apps, Free Upgrade bit.ly/3vTl2Dy pic.twitter.com/wmmlQSY2IT
When will Windows 11 roll out?
Upgrades to Windows 11 will begin to roll out late in 2021 and continue into 2022. During this time, we will be doing some behind-the-scenes testing and validating for your specific PC. Windows Update will provide an indication if and when your PC is eligible. You can check by going to Settings/Windows Update. microsoft.comUpgrade to the New Windows 11 OS
It's true: Android apps are finally coming to Windows. They'll be fully integrated into the next version of the OS, Windows 11. You'll be able to discover and search for apps in a new Microsoft Store. And the apps will live right alongside your Windows apps in your Start menu or integrated into the new taskbar.
The announcement, made by Chief Product Officer at Microsoft Panos Panay, capped off Microsoft's virtual event on Thursday for Windows 11. Android apps are something that's seemingly been in the works forever but is actually going to happen when the updated OS is released later this year. And the best news is, it sounds like you might not need anything other than Windows 11 to get them working.
It seems like people have been trying to get Android apps running on Windows PCs for a decade. (Oh wait, it has been a decade.) Microsoft has long had trouble attracting app developers to Windows despite developing tools for Android and iOS devs to port their apps to Windows. 
However, in the past few years, Microsoft changed its strategy by making moves to bring your phone experiences to your PC. The company's Your Phone app, for instance, lets you pair your Android device with a Windows 10 PC so you can send and read texts, make and receive calls, see your photos and get notifications. 
Toward the end of last year, Microsoft started rolling out an update to Your Phone that allows you to run Android apps from your phone on your Windows 10 computer. The feature developed from a relationship with Samsung and, consequently, it only works with Samsung devices currently.
Samsung also worked closely with Microsoft and Intel for its latest Galaxy Book Pro laptops to give them the responsiveness of a phone as well as access to your Galaxy phone's features and apps. The apps still run inside of another window and not directly on the PC.
Windows 11, however, won't be dependent on an Android device being synced with your PC. Instead, the apps will run natively on them using Intel's Bridge technology, "a runtime post-compiler that enables applications to run natively on x86-based devices, including running those applications on Windows," Intel said in its related Windows 11 announcement.
Basically, instead of Microsoft trying to get Android developers to convert their apps for Windows as it had in the past, Microsoft teamed up with Intel to just make them work in Windows 11 -- no code changes necessary. AMD and Arm chips won't need Bridge to run Android apps, either. 
Android apps will live in the Start menu with Windows apps.
While Intel is helping make it possible to run Android apps on Windows 11, it's Amazon -- not Google -- that will deliver the apps to users. Amazon's Appstore will be integrated into the updated Microsoft Store and could boost both companies in the process.
Like Microsoft, Amazon has struggled to get developers to deliver Android apps for its Appstore. Amazon's Fire tablets run on a modified version of Android and anyone who's owned one can tell you there are many holes in what's available. People end up installing Google's Play Store because of it. 
The Microsoft Store can be similarly infuriating to use -- from its selection to navigation to payment. With the redesign, Microsoft promises to make it easier for developers to get their apps in the store and make more money doing it. Likewise, Amazon is using the new access to hundreds of millions of Windows customers to attract developers and expand their reach by getting in the Appstore. There will be an integrated search, browse and discovery for apps in the updated Microsoft Store. 
It's not clear if you'll be able to sideload Android apps from other sources or install Google Play Services and the Play Store separately like the Fire tablets. Amazon was the first to get involved but Microsoft says it's not exclusive. We might find out in the coming weeks. A public beta arrives in July, too.
Google not being directly involved here isn't exactly a surprise, either. After all, Google's competing Chrome OS already has access to Android apps through the Google Play store. The thing is, despite being an option for years now, not all Android apps work on Chromebooks. Hopefully, Microsoft can avoid that with how apps will work on PCs.
A big focus for Windows 11 (and Windows 10, too, really) is this move toward an OS and devices that perform the same regardless of how you use them. Your laptop experience should feel like and be as responsive as your phone. Along with that, you should be able to do the same things regardless of the device. 
Opening up Windows to Android apps means a greater selection of tools for productivity and content creation as well as entertainment and gaming. If you want to easily play your favorite mobile games on your laptop or desktop, that will be possible now. There are also services that have a better mobile app experience than using on the web. 
The addition of apps means Windows is adapting more to your needs than you having to adapt to what the OS can do. The addition of Android apps to Chrome OS gave Chromebooks a significant boost in appeal. Adding that same flexibility to Windows should have a similar effect.
Read full article at CNET
Video Games Chronicle 25 June, 2021 - 11:02am
A new article on Xbox Wire explains how Windows 11's gaming features will include the Xbox Series X/S tech to improve the gaming experience on PC.
Auto HDR will automatically add High Dynamic Range (HDR) image enhancements to any games built on DirectX 11 or higher, even if they previously only featured Standard Dynamic Range (SDR). This will allow for a wider range of brightness values and colours, making the image more vivid.
Windows 11 will also includes DirectStorage, which is part of the Xbox Velocity Architecture featured in Series X/S consoles.
DirectStorage lets games quickly load assets to the graphics card without putting strain on the CPU, meaning titles can feature detailed game worlds at extremely fast speeds without long load times.
Players will need to have "a high performance NVMe SSD and the proper drivers" to access DirectStorage, and Windows 11 PCs marked 'DirectStorage Optimised' will be sold to let those buying a new computer know if it's compatible out of the box.
Microsoft started testing Auto HDR on PC earlier this year, with members of the Windows Insider Program able to test-drive the functionality in advance.
Auto HDR is used on Xbox Series X/S to add HDR visuals to backwards compatible Xbox One and Xbox 360 games without any work needed by the game's original developer.
In March 2021, Microsoft rolled out an update for Xbox Series X/S that included new toggles for FPS Boost and Auto HDR for backward compatible games.
No part of this site or its content may be reproduced without the permission of the copyright holder.
Website by 44 Bytes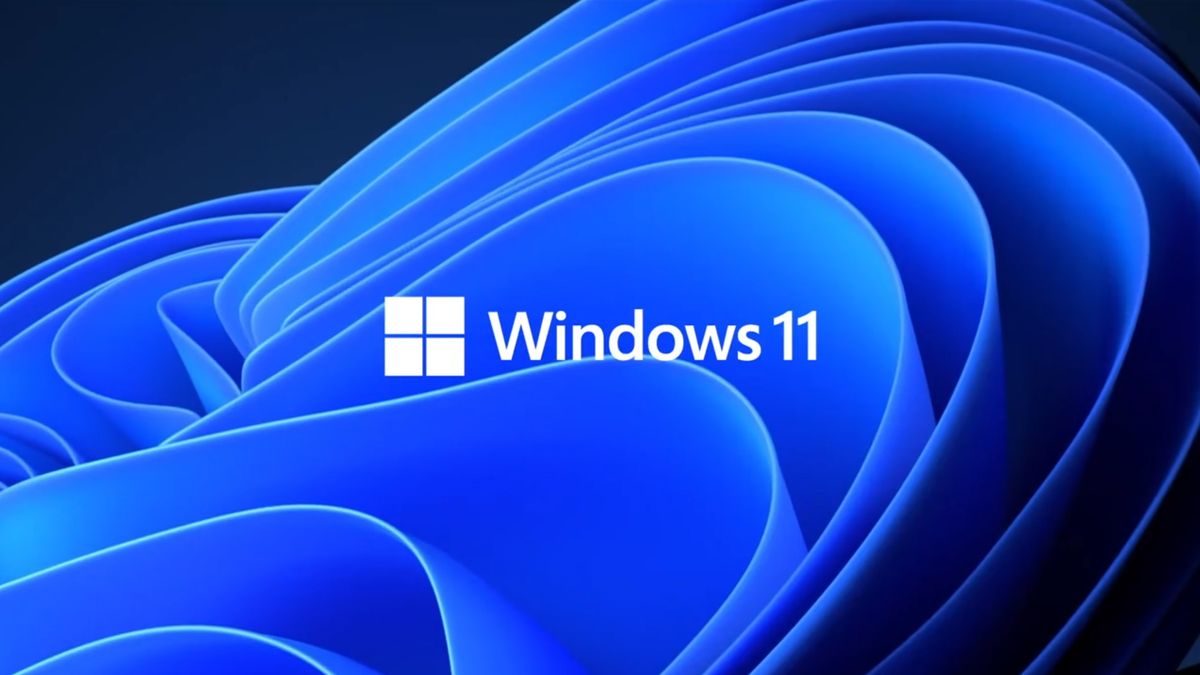 TechRadar 24 June, 2021 - 03:58pm
The Windows 11 download won't be out for a while yet
There was a leaked build of the new operating system floating around a couple of weeks ago, but we would really, really stress that you don't go looking for it. Most of the sites claiming to have it are likely going to load up your system with malware instead, possibly even locking you out entirely with some good old fashioned ransomware. Save yourself the stress and Bitcoin payment and only download Windows 11 from Microsoft when it becomes available. After all, Holiday 2021 isn't that far away.
What's more, the Windows 11 download is going to be a free upgrade if you have Windows 10, so there's no reason to try and find a pirated version of an incomplete operating system. We know, waiting sucks, but when it is released you'll know how to download Windows 11 by following this handy little guide.
If you have a compatible Windows 10 PC – you can scroll to the bottom of this page and download Microsoft's PC Health Check tool to check if your system is able to run Windows 11 when it comes out – you should be good to go. Once Windows 11 is released, it will be pushed out as similar to a regular Windows 10 update. Windows Insiders will have access to new beta builds of the OS sooner, starting as soon as next week.
Thank you for signing up to TechRadar. You will receive a verification email shortly.
There was a problem. Please refresh the page and try again.
© Future US, Inc. 11 West 42nd Street, 15th Floor, New York, NY 10036.