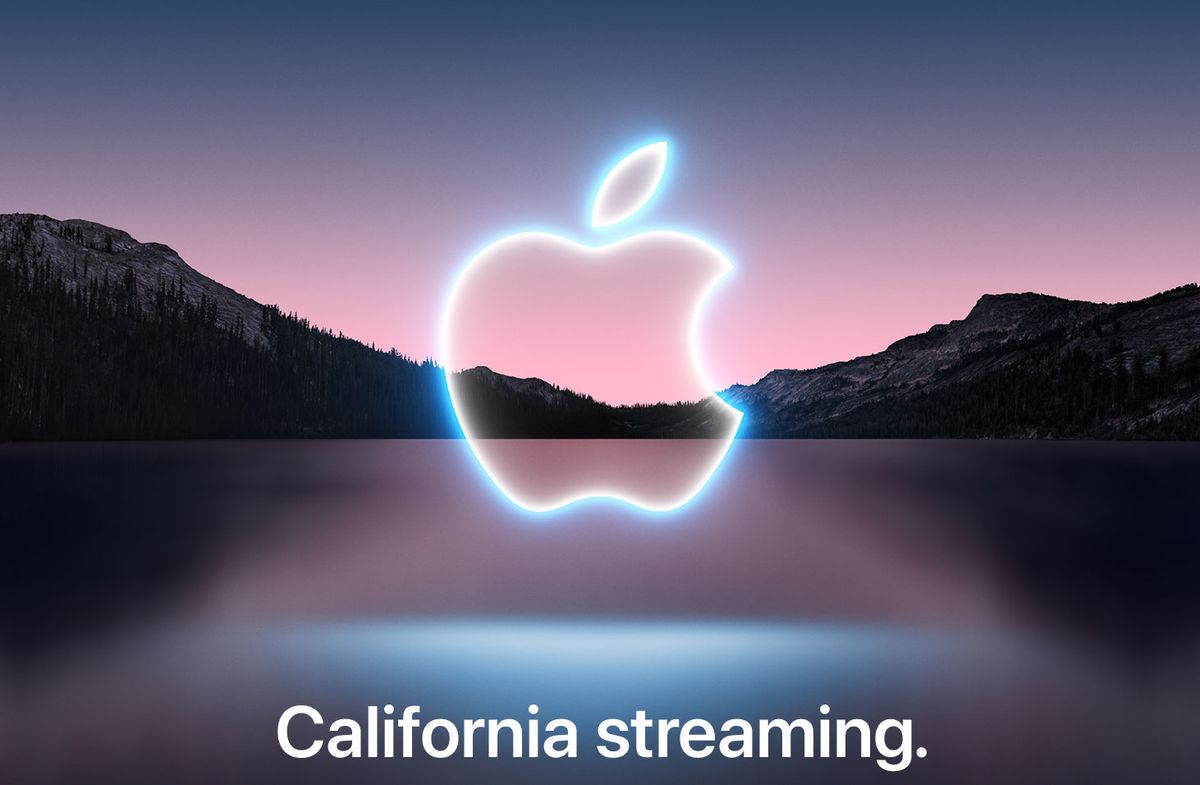 Here's when Apple's next event is taking place, and which new devices could be unveiled
Most signs point to a revealing of the new iPhone 13, Apple Watch 7 and AirPods 3. Last year, Apple split its top launches into a series of virtual keynotes, and while we are still anticipating multiple Apple events before the end of 2021, the September installment will be the one most people care about.
Like previous recent Apple events, this one will be virtual, broadcasting from Apple Park. The company has already held two virtual keynotes this year: the Spring Loaded event featuring Apple AirTag key finders and the colorful Apple iMac 2021, followed by WWDC 2021 in June.
After its September event, Apple could return in October or November (or both) with other rumored products like the MacBook Pro 2021 (14-inch), MacBook Pro 16-inch 2021, and iPad mini 6.
In fact, the idea that Apple's September event could be the first of many this fall was lent further credence this week when someone spotted that the hashflag for the event is paid for until December 2021 — implying that Apple could be intending to use it again.
Either way, the collection of incoming devices means there are exciting times ahead for Apple fans. But it's a lot to keep track of, so we've outlined everything you need to know about the remaining Apple Event 2021 plans below.
The Apple Event will take place September 14 at 1 pm ET/10 am PT and will be broadcast from Apple Park.
Apple says you will be able to watch the Apple event live at Apple.com and it will also be broadcast on YouTube. Our guide to how to live stream Apple's Sept. 14 product launch has full details of how you can tune in on the day.
Apple's most anticipated 2021 launch is the new iPhone. And thanks to several reports and leaks, we have a pretty good sense of what to expect from the iPhone 13 lineup.
We believe there are four iPhone 13 models arriving in the same iPhone 12 sizes. All four models should feature a smaller notch, faster A15 Bionic chip, larger batteries and improved 5G. iPhone 13 Pro models could get an always-on display option, dynamic 120Hz refresh rates and an improved ultrawide lens, too.
There are couple of more questionable rumors circulating. While in-screen TouchID is reportedly a no-go, Apple is reportedly testing revamped Face ID hardware that work with masks, making it easier for people to get into their iPhone when part of their face is covered. Also, according to Apple analyst Ming-Chi Kuo, the iPhone 13 will feature satellite communications, letting the phone send messages without a traditional cellular collection; reportedly, that capability will work as part of a new emergency messaging feature.
See our guide to the 7 biggest iPhone 13 rumors you need to know for a more in-depth look at possible new iPhone features, and our iOS 15 beta review for all the confirmed upgrades on the way. We also collected everything we know about the iPhone 13 cameras for you smartphone photography buffs.
The Apple Watch 7 should be the best Apple Watch yet. We haven't seen as many exciting Apple Watch 7 leaks as iPhone 13 ones, but we know of some possible changes.
For starters, the Apple Watch could be due for its biggest redesign in years. Say so long to the curved screen chassis — instead, several sources say the Apple Watch 7 will feature flat edges to better follow the iPhone's design language. The Apple Watch 7 display will also be flat, and could benefit from a "new lamination technique" that raises the watch's display closer to the top cover.
Another rumor from a leaker on Chinese site Weibo says that the Apple Watch 7 will come in two new larger sizes: 41mm and 45mm. This would be larger than the 40mm and 44mm sizes on the Apple Watch 6 and Apple Watch SE. The larger sizes, along with a new double-sided S7 processor, could finally offer a battery life boost.
Will it be enough for the Apple Watch 7 to be the best smartwatch overall? Even if we don't see these major design changes, the watch will still ship with watchOS 8. The latest wearable software brings a new Mindfulness app, precipitation alerts, support for digital keys, multiple timers and more.
Of all the products mentioned here, the Apple Watch 7 seems the likeliest to get pushed back to a later Apple product event. A report claims the Apple Watch 7 could be delayed due to production woes, leaving it uncertain as to when Apple will unveil and ship its latest wearable.
Lastly, the AirPods 3 seem likely to debut in September. Following the success of the AirPods Pro and AirPods Max, Apple can cement its claim to the best wireless headphones around with a refresh of its entry-level earbuds.
The AirPods 3 reportedly entered mass production in August, while Apple has simultaneously scaled back production on current-gen AirPods. But with the rise of counterfeit AirPods sales, it's difficult to gauge what other leaks are accurate.
Some reports say the latest model will look like AirPods Pro without the eartips, while others suggest the AirPods 3 will indeed feature flexible eartips. There are conflicting reports about the inclusion of active noise cancellation, too.
Most major features the AirPods 3 are likely to come as part of iOS 15 updates. The buds could get Dolby Atmos support and spatial audio to create a more cinematic experience. We'd also expect support for automatic switching, Headphones Accommodation for amplifying soft sounds and frequency adjustments, and Hearing Health, which has been updated to send notifications when listening to music that's too loud.
Apple's launch-apalooza will likely continue into October, or even November. Unlike the mobile and wearble-centric September event, this one could focus on iPads and Macs. We know Apple is working on refreshed models within both product families.
Two new MacBooks are expected to bring an external, flat-edged redesign and internal overhaul through the M1X slice of Apple Silicon. Expect two models in the 14-inch MacBook Pro 2021 and 16-inch MacBook Pro 2021. The 14-incher would be a new size, and both systems are tipped to feature stunning mini-LED displays.
The current MacBook Pro M1 is excellent, but there's always room for improvement. Apple could challenge the Dell XPS 13 to win a spot on our best laptop list with a much-improved webcam and the return of HDMI.
The one bummer could be price, with a recent rumor suggesting the upcoming 14-inch MacBook Pro will start at $1,799. We're not sure how credible that tip is, though.
As for iPads, we might see both a new iPad mini and a new low-cost iPad, perhaps the iPad 9. The iPad mini 6 might get the iPad Pro's full-screen design, as well as a larger 8.5 to 9-inch display. The iPad 9 could start at $299 and offer significant performance boosts compared to the Apple iPad 2020.
The iPhone 13, Apple Watch 7, AirPods 3, new Macbook Pros, iPad mini 6 and iPad 9 should bring us to the end of 2021. It's not uncommon for Apple to toss in a surprise product launch in late December, though it could come via press release instead of event. It could be a Mac Mini 2021 or MacBook Air 2021, or perhaps something a little more experimental.
Other products we've heard early rumors about include the AirPods Pro 2, which are arguably due for a refresh. Further on the horizon are Apple Glasses or an Apple VR and mixed reality headset. And an Apple Car could come at some point down the road.
Tim Cook is allegedly planning to step down after "one more" big product reveal sometime between 2025 and 2028, so at least one of those innovations could be a few years out.
So, keep your eyes tuned to Tom's Guide, as we've got our eyes on Apple events.
Thank you for signing up to Tom's Guide. You will receive a verification email shortly.
There was a problem. Please refresh the page and try again.
© Future US, Inc. 11 West 42nd Street, 15th Floor, New York, NY 10036.
Read full article at Tom's Guide
Pocketnow 13 September, 2021 - 06:20pm
With regard to the delays, Bloomberg journalist Mark Gurman says Apple has told retail employees "not to speculate why to consumers." Gurman adds: "Any guesses why?"
Gurman is alluding to rumors that Apple is near to launching a ninth-generation low-cost a 10.5-inch ‌iPad‌ with an updated A-series chip. The display size is expected to remain the same at 10.2 inches, but it is said to be thinner at 6.3mm, with a lighter overall design.
The tablet is rumored to include 4GB RAM with a Touch ID Home button and Lightning port. As with past versions of the ‌iPad‌, it will be aimed at students and those looking for an affordable tablet option.
The entry level iPad is showing "currently unavailable" and/or shipping delays into October. Apple tells retail employees not to speculate why to consumers. Any guesses why? JK. New ones are coming soon- thinner/faster etc. https://t.co/btCgvwDLbe pic.twitter.com/A1cpGHw1jo — Mark Gurman (@markgurman) September 8, 2021
Apple is also rumored to be working on a redesigned iPad mini, but that device is not expected to feature at next week's event. Apple is expected to hold multiple events in the remainder of this year, so we could see it in October or November instead.
When Apple released iOS 14.5 in April, it introduced the ability to unlock your iPhone with Face ID while wearing a mask, as long as you are wearing an Apple Watch. Here are some troubleshooting tips.
iOS 15 is available as a public beta. Here's how to install it.
macOS Monterey is now in public beta. Here's how to install it.
MagSafe Battery Pack support, the ability to merge two existing Apple Card accounts, HomePod timer management in the Home app, and more.
New features for FaceTime calls, tools to reduce distractions, a new notifications experience, added privacy features, complete redesigns for Safari, Weather, and Maps, and more.
iPhone 13 is coming in September. Here's what we know.
Redesign with flat edges, larger displays, and new watch faces.
Rumored design changes include shorter stems like current AirPods Pro, but without advanced features like active noise cancellation.
Mactrast 13 September, 2021 - 06:20pm
Prosser shared the information on his Front Page Tech website.
Based on Prosser's renders, which were created by Ian Zelbo, here are the alleged key features:
Prosser covered his bets by saying some aspects of the iPhone 14's design could change between now and next September, although he says he is confident the overall design will remain intact.
The Independent 13 September, 2021 - 06:20pm
The iPhone 13 could be arriving imminently to dethrone the iPhone 12.
Apple's newest iPhone might be nearly here, but you don't have to count out the iPhone 12 just yet. The iPhone 13 might arrive at a reveal event that Apple will be holding Tuesday. The phone is rumored to have new features, an updated design and some camera upgrades. Depending on your budget, last year's iPhone 12 or even the iPhone 11, iPhone SE or the rumored iPhone SE 3 could be best for you. But if you're pumped to get your hands on the newest from Apple, the iPhone 13 could be the way to go.
Typically following the devices' reveal at a September or October event, a potential release date for the iPhone 13 would likely be 10 days or so later. We've collected all of the early rumors around the iPhone 13's specs, including price, cameras, display size and resolution and the four models that could be arriving soon, to help you plan your potential purchase.
Read more: Should you still buy an iPhone 12? What about an iPhone 11 or an iPhone SE?
Here are the rumors we've heard so far about the iPhone 13's specs, and how they might compare to the iPhone 12. Just note that none of these iPhone 13 specs have been confirmed by Apple. Plus, here's how the iPhone 12 compares to the iPhone 11 and all the iPhones you can buy in 2021.
Read more: iPhone 13 vs. 13 Mini vs. 13 Pro vs. 13 Pro Max: All the rumored specs differences
The iPhone 13 and 13 Pro models may end up being thicker than their iPhone 12 predecessors, according to a May MacRumors report. Both of the new models are expected to be 7.57mm thick, up from 7.4mm in the iPhone 12 models. However, that's a pretty small difference that most people probably won't notice.
More sizable could be a change to the camera bump, MacRumors reported: While the iPhone 12 and 12 Pro have camera bumps around 1.5mm to 1.7mm, the iPhone 13's bump will be 2.51mm, and the 13 Pro's will be 3.56mm. The increased size will prevent the lenses from sticking out as much as they do on the older phones.
The iPhone 13 may be a bit more thick than the iPhone 12.
The iPhone 13 isn't expected to be a major technical upgrade from the iPhone 12, which was the first to include 5G support, but according to an August report from DigiTimes, Apple is considering raising the price for it 2021 lineup to compensate for the increased cost of chip production from its supplier TSMC. Apple's supplier is looking to up the cost by as much as 20% for "advanced and mature process technologies" by January 2022, the report says. It's unclear, based on the report, how much the iPhone price could increase exactly.
Analysts previously predicted that the iPhone 13 will cost around the same as the iPhone 12, the base version of which starts at $799. It's also possible that Apple may lower the price of the iPhone 13, as Samsung's Galaxy S20 FE and Google's Pixel 5 did in 2020. The newly released Samsung Galaxy S21 also boasted a lower price tag, starting at $200 lower than its predecessor.
Here's the iPhone 12's US pricing, for reference:
Most phones (including the iPhone 12) refresh at 60 frames per second, or 60Hz, but some, like the Galaxy S21 and the OnePlus 8 Pro, refresh at 120Hz. There is speculation that the iPhone 13's display will have a 120Hz refresh rate (and an always-on OLED display). The higher the refresh rate, the faster and smoother a phone feels when scrolling through apps and websites. While this was rumored for the iPhone 12 as well, it seems more likely to happen this time around.
The iPhone 12 camera array includes regular, ultrawide and selfie cameras, night mode photos on all cameras, improved HDR mode, a telephoto lens (on the Pro and Pro Max models) and 2.5x zoom (on the Pro Max only).
As is typically the case with new iPhones, you can expect the iPhone 13's cameras to be upgraded over the iPhone 12. We've heard rumors of an added periscope camera to improve zoom, an improved ultrawide-angle lens for night mode photography, and lidar technology on all models, instead of just the Pro and Pro Max, as was the case with the iPhone 12.
Stay up-to-date on the latest news, reviews and advice on iPhones, iPads, Macs, services and software.
The iPhone 13 could bring back Touch ID for the first time since the iPhone 8, with a big difference: It might be embedded under the screen, instead of as a separate button that takes up phone real estate. Some were expecting this to happen with the iPhone 12, but had also said it could get pushed to the next model. Alas, the iPhone 12 lineup lacks a Touch ID button. It's worth noting that Apple's 2020 iPad Air integrated a Touch ID button onto the side of the device. This would be a great addition this year in particular, since Face ID doesn't work when wearing a mask (unless you have an Apple Watch and iOS 14.5, that is).
The iPhone 12 doesn't have a headphone jack, and we don't expect any iPhone 13 models to have one either. But the Lightning port may be another story, now that Apple has introduced MagSafe charging capabilities. Kuo predicts that the iPhone 13 models will still include Lightning ports, with the exception of the iPhone 13 Pro Max, which could be completely portless. The iPhone 12, by contrast, featured a Lightning port on all four models.
Read more: The best ways to sell or trade in your old iPhone
Until Apple formally announces the iPhone 13 this fall, all we can do is speculate how it could compare to the iPhone 12. In the meantime, here's how the iPhone 12 compares to the iPhone 11, whether you should buy an iPhone 12, iPhone 11 or iPhone SE and everything coming in iOS 15. You can also check out other rumored Apple products like the Apple Watch 7, AirPods 3 and iPad Mini 6.
The Independent 13 September, 2021 - 06:20pm
The iPhone 13, shown in this render, should be here in a week.
The iPhone 13 is likely set to make its debut on Sept. 14 at 10 a.m. PT (1 p.m. ET, 6 p.m. BST) during Apple's next event. Similar to last year's announcement of the iPhone 12, Apple is holding an online-only event due to concerns about the pandemic. Although the event will be all virtual, we're expecting to see four versions of the new phone: the iPhone 13, the iPhone 13 Mini, the iPhone 13 Pro and the iPhone 13 Pro Max, according to analyst Ming-Chi Kuo.
A few years ago, CNET took a deep dive into the Apple event timeline and emerged with a compelling Labor Day hypothesis, which you can read about here. Based on the 2021 calendar, the Labor Day rule would have put the September Apple event (and the unveiling of the iPhone 13) this week. But, since Apple set the date for its next event, our hypothesis has not held true this year.
Apple's first event of 2021 happened in April, where we saw new iPads, colorful iMacs, a purple iPhone 12 and AirTags trackers. Then came WWDC in June, where we caught a first glimpse of iOS 15. And there was no word from Apple on the iPhone 13 at either event. But no one was expecting the iPhone 13 to be announced that early.
We already suspected Apple's September iPhone 13 event would go virtual. This was previously rumored in a July Power On newsletter from Bloomberg's Mark Gurman. He originally speculated Apple's next event would be completely virtual because of the tech giant's decision to delay its return to in-person work due to rising COVID-19 cases. Apple had originally said that all employees would be required to come into the office three days a week starting in September. Gurman says that if Apple had stuck with the September time frame, an in-person iPhone 13 event would have been "plausible."
While the pandemic changed the usual course for 2020, marking the first September Apple event in eight years without an iPhone due to production delays, Kuo predicted that 2021 would see a return to the company's typical cadence. A March 24 report based on supply chain information also pointed to a late September iPhone 13 release date. And an April report from DigiTimes cited industry insiders who said production for the phones' new chips was ahead of schedule, which should put the phone release back on a familiar, prepandemic timeline.
Read more: Every iPhone 13 rumor we've heard so far, including how much the iPhone 13 will cost
iPhone release dates are typically set on Fridays, about a week and a half after Apple announces new devices. If the iPhone 13 does launch on Tuesday, we can expect the release date to be sometime in the third week of September, perhaps Sept. 24. We'll know more when Apple unveils its new phone lineup.
For more, check out why the iPhone 13 could have a 120Hz always-on display and our review of the iPhone 12.
Stay up-to-date on the latest news, reviews and advice on iPhones, iPads, Macs, services and software.
Tom's Guide 13 September, 2021 - 12:00am
Jared Isaacman, the American founder and chief executive of e-commerce firm Shift4 Payments, will lead three fellow spaceflight novices on a three-day trip from blastoff at Cape Canaveral, Florida, to splashdown in the Atlantic.
The 38-year-old tech mogul has plunked down an unspecified but presumably exorbitant sum for fellow billionaire and SpaceX owner Elon Musk to fly Isaacman and three specially selected travel mates into orbit aboard a SpaceX Crew Dragon capsule.
The crew vehicle, dubbed Resilience, was set for liftoff from NASA's Kennedy Space Center atop one of Musk's reusable Falcon 9 rockets, with a five-hour targeted launch window that opens at 8 p.m. EDT on Wednesday.
Forecasts on Sunday predicted a 70% chance of favorable weather conditions for launch, organizers said, on a flight directed entirely from the ground.
A successful flight could spawn a new era of commercial space tourism, with several firms vying for wealthy customers to pay a small fortune to experience the exhilaration of supersonic travel, weightlessness and the visual spectacle of space.
Setting acceptable levels of consumer risk in the inherently dangerous endeavor of rocket travel is also key, and raises a pointed question.
"Do you have to be both rich and brave to get on these flights right now?" Sridhar Tayur, a professor of operations management and new business models at Carnegie Mellon University in Pittsburgh, asked in an interview with Reuters on Friday.
The so-called Inspiration4 mission was conceived by Isaacman mainly to raise awareness and support for one of his favorite causes, St. Jude Children's Research Hospital, a leading pediatric cancer center.
He has pledged $100 million personally to the institute.
SpaceX is easily the most well-established player in the burgeoning constellation of commercial rocket ventures, having already launched numerous cargo payloads and astronauts to the International Space Station for NASA.
Rival companies Virgin Galactic and Blue Origin both recently celebrated their debut astro-tourism missions with their respective founding executives, billionaires Richard Branson and Jeff Bezos, each going along for the ride.
But those two high-profile flights were suborbital in scale, sending their crews of citizen astronauts to space and back in a matter of minutes.
The SpaceX flight is designed to carry its four passengers where no all-civilian crew has gone before, into Earth orbit.
There, they will circle the globe once every 90 minutes at more than 17,000 mph, or roughly 22 times the speed of sound. The target altitude is 575 kilometers, or nearly 360 miles, beyond the orbits of the International Space Station or even the Hubble Space Telescope.
Like Blue Origin, the 20-story-tall SpaceX launch vehicle and crew capsule will take off vertically from a launch pad on a flight directed entirely from the ground.
Branson's suborbital rocket plane, by contrast, had two highly trained pilots at the controls as it carried its four rear-seat passengers 50 miles high.
The Inspiration4 crew will have no part to play in operating their spacecraft, despite some largely honorary titles, though two, Isaacman and geoscientist Sian Proctor, are licensed pilots.
Isaacman, who is rated to fly commercial and military jets, has assumed the role of mission "commander," while Proctor, 51, once a NASA astronaut candidate herself, has been designated as the mission "pilot."
She was selected to join the team through an online contest run by Shift4 Payments.
Rounding out the crew are "chief medical officer" Hayley Arceneaux, 29, a bone cancer survivor turned St. Jude physicians' assistant, and mission "specialist" Chris Sembroski, 42, a U.S. Air Force veteran and aerospace data engineer.
Sembroski won a seat in a sweepstake that drew 72,000 applicants and has raised more than $100 million in St. Jude donations.
The four crewmates have spent five months making rigorous preparations, including altitude fitness, centrifuge (G-force), microgravity and simulator training, emergency drills, classroom work and medical exams.
SpaceX and the crew planned a full dress-rehearsal of launch-day activities at the Cape on Sunday night, to be followed by a final "static" test firing of the rocket's engines, organizers said.
Inspiration4 officials stress that the mission is more than a joyride.
Once in orbit, the crew will perform medical experiments with "potential applications for human health on Earth and during future spaceflights," the group said in media materials.
Appearing in a promotional clip for a Netflix documentary series on the mission, Arceneaux said a big part of her motivation was to kindle hope in her cancer patients.
"I'm getting to show them what life can look like after cancer," she said.
SlashGear 08 September, 2021 - 05:30pm
A set of rendered images appeared this week of a so-called iPhone 14, with the suggestion that they were sourced the same way as a number of highly accurate leaks in the past. Images show the iPhone 14 Pro with industrial design features that remind one of the iPhone 4, including a flat front and back, flat sides, and circular volume buttons. This new device is expected (in this set of images) to include a switch, at least three cameras on its back, and a punch-hole front-facing display panel.
The iPhone 14 Pro appeared in the images and video released this week by Renders by Ian and Jon Prosser for FPT. This new device is expected to be released in approximately one year from now. We're just about a week away from the next Apple Event – that'll take place on September 14, 2021 – but there we're expecting the iPhone 13. The iPhone 13 family hasn't even been formally revealed by Apple at an Apple event yet, and the iPhone 14 Pro is claimed as leak-ready – imagine!
The device in the leak appears with a back-facing set of three camera lenses, the potential for a ToF (Time of Flight) or LiDAR system for 3D scanning and augmented reality purposes. The back facing camera array also has an additional sensor OR mic hole, and a large LED flash.
The iPhone 14 Pro leak this week shows this camera array flat against the back of the smartphone. This would be the first time a hero device from Apple would have such a flat array of cameras for quite a few years. The iPhone in this set of renders appears as if it'd be nearly as flat on the back as it is on the front.
The front would also bring a first to the iPhone lineup with a punch-hole front-facing camera. This would be strange, considering the notch full of sensors that generally appear on most iPhone devices. Either Apple has plans in place to put said sensors below the display, or to remove said sensors altogether. OR they'll all fit in that extremely tiny bezel around the edges.
This new iPhone 14 leak suggests there'll be a SIM card tray on the left side and a Lightning OR USB-C port at the bottom. The phone will also have bottom-firing speakers, much like most iPhone devices released over the past decade.
We're still expecting a slightly less surprise-filled smartphone set to appear in the September 14, 2021 event held by Apple. It'll be there that we'll likely see the iPhone 13, iPhone 13 mini, iPhone 13 Pro, and iPhone 13 Pro Max. The notch will still almost certainly be in place, and the most welcome change won't be a change at all.