Citing a disclosure letter sent to creators on Friday through Apple Music's artist dashboard and posted in full by 9to5Mac, the Wall Street Journal first reported that the service pays artists an average of a penny per stream—which sounds paltry, but is significantly higher than Spotify's payouts. Those amount to just a third to a half of a penny per stream, according to the Journal, meaning that Apple Music on average at least doubles and even triples what its rival pays out to artists.
Complicating the matter, however, is payouts themselves. The Journal noted that artists aren't paid directly by the streaming services but by rights holders with whom they have contractual agreements for distribution. In other words, 50 plays of an artist's song does not necessarily amount to 50 cents in their bank account.
Neither service immediately returned a request for comment about their payment terms for creators, including whether they have any stipulations in place about how much of a song must be played before it qualifies for a payout.
The Apple Music disclosure does, however, leave Spotify with some egg on its face. Spotify is a much larger platform than Apple Music, and it's offered as a freemium platform. Spotify says it has 345 million users, 155 million of which are paid subscribers. Apple Music is estimated to have around 72 million subscribers as of June 2020, according to figures from Statista. With the exception of free trial periods, Apple Music is a paid subscription service offered at $10 per month. Spotify's premium tier, meanwhile, also costs $10 per month for ad-free listening.
Spotify launched its Loud & Clear transparency initiative last month in an attempt to address questions about its streaming economics. In a question and answer section of the site, the company addresses why per-stream rates "appear lower for Spotify than some other streaming services." The three primary reasons it lists there are its global audience that impacts its revenue-to-streams ratio, high streams per listener, and its ad-supported tier, which the company claims once taken away sends users to "non-revenue-generating alternatives, meaning the collective music industry is missing out on revenue."
"There are a number of factors that contribute to that ratio looking small, which we understand can seem problematic," the site states. "We don't believe it is; we are confident our model is maximizing revenue for everyone."
Apple said in its letter that stream value "varies by subscription plan and country" but averaged to about a penny per play for Apple Music individual plans last year.
"At Apple Music, our focus remains on artists and songwriters and finding new and innovative ways for all creators to make a living from music," the company wrote. "With Apple Music, music fans around the world enjoy an uninterrupted ad-free experience while knowing their data is kept private and used only to enhance the overall music experience for them."
Read full article at Daily Mail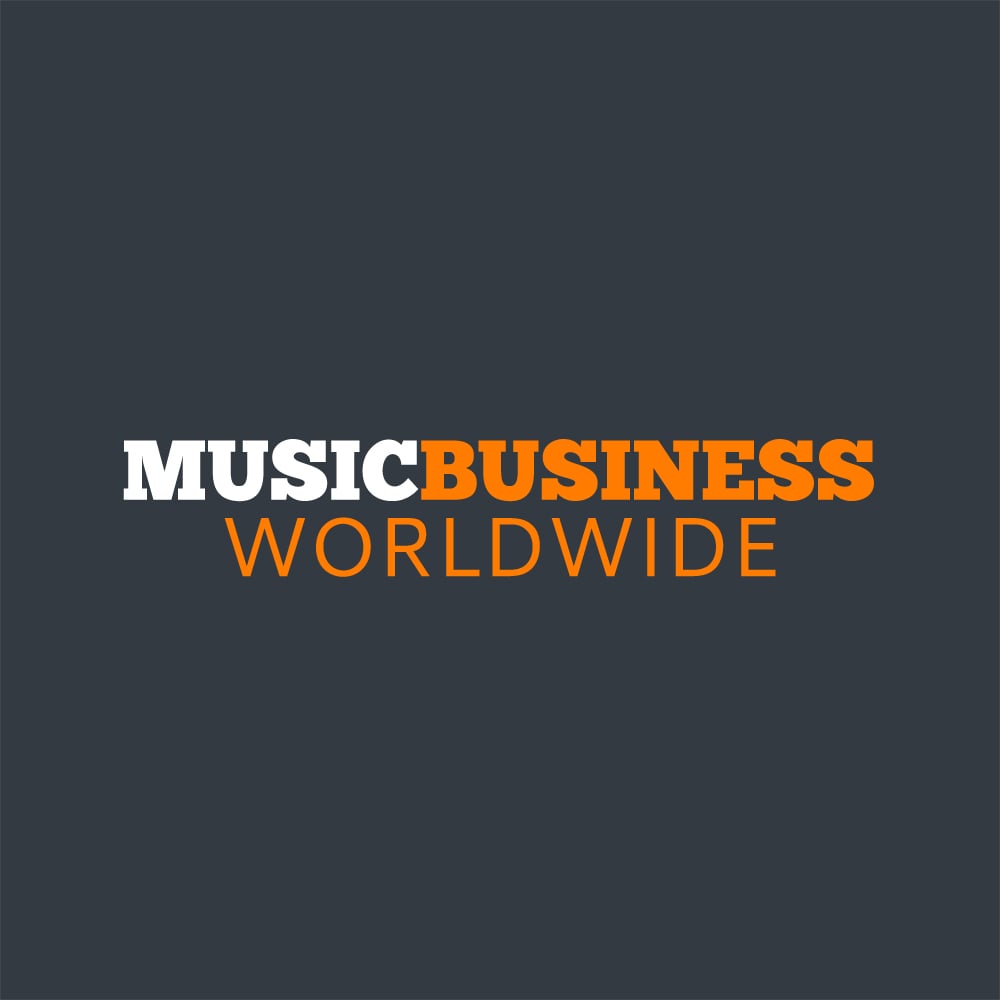 Music Business Worldwide 17 April, 2021 - 07:38pm
Universal Music Group isn't the only significant music rights company going public this year.
New York-based Reservoir announced this week that it's to list on the NASDAQ via a merger that will secure it a $788m valuation, and provide close to quarter of a billion dollars in gross proceeds.
Meanwhile: Are Warner Music Group (WMG) and Spotify getting too cozy for comfort? The likes of Universal and Sony might not be delighted to see Spotify announce it's co-creating podcasts with WMG – the first time SPOT has partnered with a major in this way. Spotify has also snuggled up with Warner on the former company's livestreaming listings, which are partly powered by WMG-owned Songkick.
This increasing evidence of corporate canoodling is a far cry from the days when Warner boss Steve Cooper used to publicly needle Spotify over its falling ARPU. Or when Warner and Spotify had an almighty bust-up about SPOT launching in India without a directly-licensed Warner Chappell catalog.
The past five days have also seen Sony Music Group parent, Sony Group Corporation, invest $200m into Fortnite maker Epic Games, while big leadership shakeups took place at Triller and Tencent Music.
Here's a recap of what happened…
It's confirmed: New York-based music rights company Reservoir is going public on the NASDAQ via a merger with a SPAC (Special Purpose Acquisition Company).
The business combination is expected to close in the third quarter of 2021.
The result of the deal is that Reservoir – via the new combined company, Reservoir Media Inc – will go public on the NASDAQ under the ticker "RSVR."
The transaction gives the combined company an enterprise value of $788 million and is expected to provide approximately $246 million in gross proceeds to the firm.
Warner Music Group (WMG) and Spotify have entered into a new partnership that will see the two companies develop a series of original podcasts built around WMG's artists' and songwriters' catalogs.
According to WMG, the deal will see podcasts made that tell stories "behind some of the biggest hit songs and get an inside look at the work of their favorite artists and songwriters".
The new agreement comes a year after Spotify and Warner Music Group agreed a new global licensing deal.
It also marks the first time the music streaming company has announced a podcast deal such as this one with a major.
Sony Group Corporation, parent of Sony Music Group, has invested another $200 million into Epic Games, the US company behind Fortnite.
Tokyo-based Sony's investment arrives within a new $1 billion funding round for Epic. As a result of the new funding, Epic Games says it has achieved an equity valuation of $28.7 billion.
Sony's $200 million equity investment will have netted the Japanese company around 0.7% of the Fortnite maker.
A major leadership shakeup has been announced this week at Tencent Music Entertainment Group (TME).
TME CEO Cussion Pang is transitioning to the role of Executive Chairman of the Board of Directors, while Zhu Liang (or Ross Liang) has been appointed as the company's Chief Executive Officer and Board member.
As the company's new Executive Chairman, TME says that Cussion Pang will be responsible for "setting the company's long-term strategy, overall coordination and management of the Board and the Company".
He will continue to work closely in collaboration with Ross Liang…
Triller's parent, TrillerNet, has announced the acquisition of not one, but two firms: AI-Powered 'customer engagement platform' Amplify.ai, and event streaming platform FITE.
These two acquisitions follow last month's news that Swizz Beatz and Timbaland had sold their Verzuz platform to Triller.
There was more big news from TrillerNet this week, too: it's appointed a new CEO, Mahi de Silva, as former Chief Exec Mike Lu moves to a new role.
The best of MBW, plus the most important music biz stories on the web. Delivered for FREE, direct to your inbox each day.
Variety 17 April, 2021 - 07:38pm
By Jem Aswad
Early Friday, Apple Music sent a carefully worded letter to artists, music labels and publishers that briefly explained "how creators earn royalties" from the streaming service, which is the world's second-largest, behind Spotify. The letter, which was not sent to the media, was obtained by the Wall Street Journal, which published a report that was not inaccurate but, since it was the only reliable source of the news for media outlets, was often inaccurately reported — most frequently in multiple headlines stating that Apple Music pays twice as much per stream as Spotify.
Variety has obtained the letter from three different industry sources, and while it makes no direct reference to Spotify and no direct claim that Apple Music pays twice as much per stream, the Swedish company — and particularly a public report it issued last month attempting to clarify its royalty policies — is clearly the target of some of its more barbed statements. More to the point, some of the statements in the letter were not fully conveyed in the initial reporting. (Reps for Apple Music and Spotify declined Variety's requests for comment.)
The per-stream rate is addressed in a brief paragraph in the letter, which reads in full: "Our average per play rate is $0.01. While royalties from streaming services are calculated on a stream share basis, a play still has a value. This value varies by subscription plan and country but averaged $0.01 for Apple Music individual paid plans in 2020. This includes label and publisher royalties." (It does not provide details on how that average was reached.) The letter also states elsewhere that Apple Music pays "the same 52% headline rate to all labels."
The WSJ article unpacks that paragraph more or less accurately, writing: "In the letter, Apple says it pays 52% of subscription revenue, or 52 cents of every dollar, to record labels. Spotify, which generates revenue both from subscriptions and its free ad-supported tier, says it pays ⅔ of every dollar of revenue to rights holders, with 75% to 80% of that going to labels, which translates to 50 to 53 cents on the dollar, depending on agreements between the service and different labels."
However, nuances were lost in some of the wording: The first sentence of the article reads: "Apple Music told artists it pays a penny per stream in a letter reviewed by The Wall Street Journal" — which does not specify who it pays a penny per stream — and while the main headline on the article reads, "Apple Music Reveals How Much It Pays When You Stream a Song," a secondary headline reads, "Apple Music pays artists twice as much as Spotify per stream."
It is not hard to see how the inaccurate reports, which were not stated but may have been inferred from the letter and the article, could have been interpreted incorrectly — and could lead some artists to think that they'll be getting a penny from Apple every time their music is streamed, or even that the company has increased its rates to pay artists a penny per stream. In reality, the variables make apples-to-apples comparisons (sorry) nearly impossible, but the multiple sources say the two companies' rates are actually much closer than Friday's inaccurate headlines would imply.
But more to the point, the confusion plays directly into widespread confusion or lack of knowledge about how artists earn money from streaming services, and how misleading per-stream rates can be (Spotify states the latter point clearly in its report of last month).
First, in actuality, streaming services rarely pay artists directly: They pay rights-holders, usually labels and publishers, which take their cut and then pay artists their share.
Secondly, multiple industry sources also tell Variety that although the per-stream model may seem to be the least-baffling streaming royalty metric to grasp, it is an antiquated and even inaccurate way of measuring a streaming service's power.
"Nobody looks at per-stream [metrics] anymore, at least not internally," one executive at a major music company tells Variety. "What we look at is overall subscription growth, the churn rate — with a low rate being the goal, because it means people are sticking around — and the conversation rate, which is how many people stay past the free trial or, in Spotify's case, switch from their ad-supported platform to a paid one."
The executive concludes, "What we want to see is a lot of users streaming a lot of music" — which seems blindingly obvious. But more users and more streams can actually mean a lower per-stream rate. For example, if one artist were racking up a high percentage of streams on a less-popular streaming service, their per-stream rate would be quite high — but they'd actually have fewer streams than they would on a site with more users. (Spotify has an industry-leading 155 million paying subscribers and 345 million active users, according to its most recent report, while Apple last reported more than 60 million Music subscribers in June 2019.)
In reality, there are far too many factors involved in streaming royalties to be boiled down to a single, simple formula: In addition to the subscription plan, the country of origin, the number of users on the site and multiple other factors, some labels may have different deals with different streaming services. In one of its veiled digs at Spotify, Apple Music states in its letter that it pays "the same 52% headline rate to all labels"; sources tell Variety that Spotify has different deals with different labels, although specifics were not readily available. (In the U.S., publishing rates are set by the Copyright Royalty Board and ostensibly are the same for all music-streaming services.)
Most countries' economic policies are based on the premise that healthy competition is good for business, and there's little question that in many ways streaming has saved the global music industry. But as artists struggle to understand streaming's extremely confusing royalty payment processes, the last thing they need is more misinformation.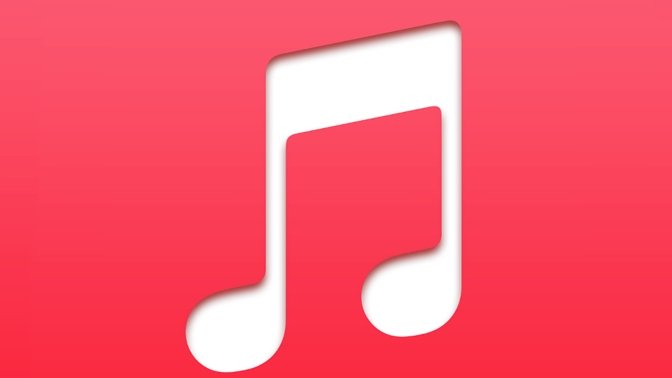 AppleInsider 17 April, 2021 - 07:38pm
HT Tech 17 April, 2021 - 12:01am
Apple has revealed for the first time how much artists are paid on its Apple Music streaming service. Apple revealed this through an open letter sent to artists which is said to be part of a new series to keep artists informed about royalties. This was first reported by the Wall Street Journal, and the full letter has been published by 9to5Mac.
Apple in its letter said that it pays artists an average of $0.01 per stream. The company also highlighted that it pays the same 52% headline rate to all labels as opposed to some services which pay "a substantially lower rate" to independent labels. The same headline rate is also paid to every publisher and licensor in all countries.
Apple hasn't detailed though exactly how much artists are paid as this can vary in different markets. The rate will differ based on the subscription plan in each country. For example, Apple Music costs ₹99 per month in India. In the US, the monthly plan is $9.99 which is ₹744.66 through direct conversion. Apple also has cheaper plans for students, and family members. It also offers an Apple Music subscription bundled with Apple One which drastically reduces the price one would pay monthly.
ALSO READ: Spotify launches site explaining how it pays artists
Apple also said that it does not pay a lower royalty rate in exchange for featuring editorial playlists. There are 30,000 editorial playlists in Apple Music. "These tastemakers select music based on merit and we do not ask anyone to accept a lower royalty rate in exchange for featuring. The same is true for Apple Music's personalized playlists and algorithmic recommendations," Apple said in its letter.
In 2020, Apple said it paid out royalties to more than 5 million recording artists which is over 1 million more than what it paid in 2019. "The number of recording artists whose catalogs generated recording and publishing royalties over $1 million per year increased over 120% since 2017, while the number of recording artists whose catalogs generated over $50,000 per year has more than doubled," Apple added.
Follow HT Tech for the latest tech news and reviews, also keep up with us on Twitter, Facebook, and Instagram. For our latest videos, subscribe to our YouTube channel.
Latest News | Tech News | Home Appliances | TV | TV News | TV Reviews | How To | Videos | Photos | Games | Wearables | Wearable News | Wearable Reviews | Laptops | Laptop News | Laptops Review | Mobile | Mobile News | Mobile reviews |
WhatsApp | Realme 8 5G | Twitter | Truecaller | Amazon | Nvidia |
iPhone SE Review | Oppo Reno 4 Pro Review | Samsung Galaxy M31s Review | Nokia 5310 Review | Google Pixel 4a Review | Redmi Note 9 Review | Apple iPhone 12 mini Review | Samsung Galaxy S20 Ultra Review | Apple iPhone 12 Pro Review | Poco M2 Pro Review |
Youtube | Amazon | PS5 | Iphone | Samsung | Whatsapp | Xiaomi | Apple | Redmi |
Dual WhatsApp in the Same Mobile | How to shop using WhatsApp Carts | How to record a meeting in Google Meet | Covid-19 Hotspot Dashboard |
TrustedReviews 17 April, 2021 - 12:00am
I've been a Spotify Premium subscriber since the upstart streaming company began offering them. More than a decade, we've been married for. In that time it's mostly been tenner I spend every month. If times were tough, I've always thought it'd be one of the last luxuries I'd cut out.
However, the streaming service had been testing my patience of late and I'm wondering whether this partnership is going to work long term. Namely, due to its insistence of flooding the app with podcasts and constantly recommending them to me, in prominent positions. Whether it's directly beneath my recently played items, or elsewhere throughout the app, I'm tired of it.
Like this Friday morning, for example. Entering the home stretch before the weekend I just wanted to listen to some music from my music app. I didn't want to be promoted to "educate yourself about voter suppression" when I'm just looking for a bit of pop punk to energise my morning a little bit.
As worthy a talking point voter suppression is, most of us get plenty of that from the hellscape that is Twitter. If I wanted to be preached at, I'd click the trending section of Twitter. I'd rather not be subjected to it my music app, if it's all the same with you Spotify.
It's the same deal every time I plug my phone in with Apple CarPlay with Spotify shoving podcasts in my face on the home screen. I'm actually driving here, lads, don't make me look too hard for some music to listen to.
Just recently it feels like Spotify has gone from feeling like it's an app designed to show me what I like, to showing me what Spotify wants me to see. And I must say it's fostering some real resentment. It once felt that, thanks to some spectacularly good algorithms and years and years of leveraging my listening history, Spotify knows what I'll like before I do. The daily mixes,  Release Radar and Discover Weekly playlists are just fantastic music discovery tools.
I'm not quite at the point where Apple Music and the hassle of transferring all of my playlists seems attractive, but I'm not far off. At least Apple has the decency to keep podcasts within their own app.
I understand Spotify's keenness to become a podcast hub. The format is exploding once again and Spotify wants a slice of that gigantic pie. It's hefty investment in exclusive podcasts with Joe Rogan, the Obamas and Bruce Springsteen, among many others, isn't going to pay for itself. Spotify needs the 155 million people who pay for ad-free music to listen to podcast ads.
But this is an app I pay for to access music on demand without any barriers. Why can't they abrasively push this content in the direction of the freeloaders who don't think music is a commodity that should be paid for, and leave me out of it? At least give me the choice to hide podcasts from the app!
The company bends over backwards to throw as many Premium benefits in the direction of Spotify Free users as often as possible. Let them deal with the podcast spam, not me, one of your paying customers.
As much as I've loved Spotify for all this time, the streaming era hasn't been exceptionally kind to the smaller artists. Spotify pays between $.003 and $.005 per stream and, by the time everyone's cut has been taken out, smaller artists don't see much in return. We've all seen those royalty cheques, artists sardonically post on social media.
It doesn't sit well with me. I believe music is a commodity that should be paid for. I try to offset this by buying vinyl versions of my favourite albums and going to shows when they're allowed. I have enough band t-shirts to hand them out to a sold out crowd at Wembley Stadium.
Apple's recent admission that it pays double per stream that is hardly going to change the lives of the bands I follow, but it is better. Food for thought for everyone when considering the switch.
I want my music app to be a music app, not an all-encompassing audio app. My money will go to the company that provides that experience.
pymnts.com 16 April, 2021 - 05:05pm
A letter viewed by the Wall Street Journal (WSJ) from Apple Music that was sent to creators, publishers and labels said that the tech giant has a penny-per-stream payment structure.
The disclosure was sent to artists on Friday (April 16) via Apple Music's artist dashboard. The central point was to cement Apple Music's position as a platform that is artist friendly as it strives to better compete with Spotify and other streaming services.
Experts in the music industry think the price could go below a penny per stream since Apple Music's biggest competitor Spotify — the world's leading music-streaming site — pays about one-third of what the iPhone maker pays for each stream.
Apple said in June 2019 that it had over 60 million subscribers to its music platform, but Spotify has 155 million paid subscribers among its 345 million total active users, some of whom are on the free tier. Another music competitor, Amazon, said last year that it had 55 million music subscribers.
"As the discussion about streaming royalties continues, we believe it is important to share our values," Apple said in its letter. "We believe in paying every creator the same rate, that a play has a value, and that creators should never have to pay for featuring" music in prime display space on its service.
Overall, Spotify's base of creators generates more downloads and earns more in comparison to Apple's payments to artists, which come from users' monthly subscription revenue, per the release.
The streaming music wars have ended up in the crosshairs of the European Union, with a lawsuit stemming from Spotify accusing Apple of antitrust practices by promoting its own music streaming services over rivals.
In order to better compete against streaming rivals, Apple explored a premium subscription podcast tier in January. At the same time, Spotify ramped up its investment in podcasts and threw money at new programming and technology.
About The Study: Open banking-powered payment offerings have been available in some markets since 2018, but the pandemic drove many consumers to try these solutions for the first time — and there's no going back. In the Open Banking Report, PYMNTS examines open banking's rise as merchants and payment services providers worldwide tap into such options to offer secure, seamless account-to-account payments.
Idioms do not, strictly speaking, have to make a lot of literal sense, as long as they convey the right mood. They...
From a marketing and research perspective, there's a lot to be said these days for the use of personas. On a high...
You have successfully joined our subscriber list.
© 2021 What's Next Media and Analytics
Morning Brew 16 April, 2021 - 04:42pm
On Friday, Apple Music posted a letter claiming to pay music artists one penny per stream. That may sound like a pittance, but it's two-to-three times as much as its streaming rival Spotify pays out.
While the statement "we pay twice as much" packs a punch, it has the structural integrity of Swiss cheese. Why?
The answer has to do with how the music biz operates: Streaming services pay rights holders (typically, record labels), instead of sending artists a direct deposit. Over half of Apple's per-stream take goes to record labels, compared to about two-thirds of every dollar of Spotify revenue.
Plus, Spotify has more streamers who listen to more songs, so while Apple may pay more per stream, it doesn't pay more in total. Spotify had 155 million paying subscribers at the end of 2020; Apple reported 60+ million in June 2019 (the latest available data). 
Zoom out: The letter was released at a time when artists are fearlessly reworking their music catalogues and relationships with streamers to increase their income. Apple's announcement could win over listeners who want to support their favorite artists.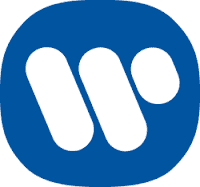 hypebot.com 16 April, 2021 - 07:45am
Spotify and Warner Music Group have partnered for original podcasts built around the catalogs of some of WMG's best-known artists and songwriters.
The Spotify/WMG podcasts will provide fans with an inside look at the stories behind some of their favorite music while helping to drive streaming for WMG's clients.
"The most impactful podcasts share with music the key component of storytelling and personal experience. In partnership with Warner Music Group, we look to develop stories leveraging their unique artists and catalog," said Courtney Holt, VP Global Studios & Business, Spotify. "We look forward to helping them leverage the power of podcasting to forge a deeper connection with fans."
"We're excited to take this step forward with Spotify as we strengthen and deepen our existing partnership. Podcasts provide an opportunity to unlock value for artists and songwriters by delivering fresh and unique stories to music to fans across the globe," said Oana Ruxandra, EVP, Business Development and Chief Digital Officer, Warner Music Group. "We look forward to working with Spotify to experiment and drive growth in podcasting."
In recent years, Spotify has invested heavily in bulking up its podcast offerings as the streaming platform seeks to develop diverse and more importantly, unique content. Spotify's strategy has included high profile deals that brought podcasters such as Joe Rogan, and Michelle Obama to the platform, which now features more than 2 million podcast episodes.
WMG has also pushed into podcasting with the launch of content such as the BLK In America podcast by Topsify, which sees influential Black artists such as Rico Nasty and Chaka Khan discussing the black experience in America, as well as podcasts such as Duran Duran's WHOOOSH! curated and hosted by Simon Le Bon; the Prince official podcast in collaboration with his estate; Robert Plant's Digging Deep; the Good Ol Grateful Deadcast hosted by musician Rich Mahan and Relix contributing editor Jesse Jarnow; The Rhino Podcasts, telling stories of legends like Aretha Franklin, Todd Rundgren, and John Densmore of The Doors, among others.
Note: Use HTML tags like <b> <i> and <ul> to style your text. URLs automatically linked.
Hypebot is read daily by more than 30,000 music industry professionals including executives and senior staff of music related tech firms, internet based music sites, every major label group and most indies as well as many managers, artists and members of the live music community: