The Cupertino, California-based tech giant has maintained a consistent level in recent years of roughly 75 million units for the initial run from a device's launch through the end of the year. The upgraded forecast for 2021 would suggest the company anticipates its first iPhone launch since the rollout of Covid-19 vaccines will unlock additional demand. The next iPhones will be Apple's second with 5G, a key enticement pushing users to upgrade.
This year's update will be more incremental than last year's iPhone 12, emphasizing processor, camera and display improvements, the people said, asking not to be named as the plans are not public. Apple is planning updates to all of the current models, spanning the 5.4-inch and 6.1-inch regular versions and the 6.1-inch and 6.7-inch Pro models. The phones, codenamed D16, D17, D63, and D64, are all expected to be announced in September, earlier than last year's October introduction partly thanks to the supply chain recovering.
At least one of the new versions will have an LTPO (low-temperature polycrystalline oxide) display capable of alternating its refresh rate based on the content being shown. Apple has used this technology in the Apple Watch for several years, allowing the screen to be slower in certain situations -- such as the Always On mode -- to extend battery life. Oppo, OnePlus and Samsung Electronics Co. already have LTPO screens in their flagship phones. The new iPhones with LTPO displays will also use IGZO (indium gallium zinc oxide) technology for improved power efficiency and responsiveness.
Read more: Apple Considers Foldable iPhone; Minor Changes Planned for 2021
While the design of the new Apple phones will remain largely unchanged, the company plans to reduce the size of the front-facing camera and face unlock sensor cutout, or notch, to better match its rivals. The company hopes to eventually remove the notch entirely in a future version of the iPhone and is likely to shrink its size further next year.
An Apple spokesperson declined to comment.
Apple's camera upgrades will put the focus on more advanced video recording features such as improved optical zoom. An upgraded system-on-chip, built around the same six cores as the current A14 chip, will also be included. The company has tested an in-display fingerprint scanner for this year's devices, however that feature will likely not appear on this generation.
Apple's building on strong momentum from the iPhone 12 release in 2020 and may continue to benefit from 5G smartphone upgrades and an overall improved smartphone market to follow that up with another strong release. Still, the growth expected in the initial production ramp is skewed by the fact that the iPhone 12 released later than normal in 2020, while the next iPhone is expected back to the normal late September release window.
While Apple has asked suppliers to build up to 90 million units, the actual number could be a few million units shy of that target, one of the people said. Huawei Technologies Co.'s sanction-stricken smartphone business is a major factor for Apple's increased shipment orders, according to another person familiar with the strategy.
The ongoing chip shortage that has undermined operations across several global industries is not expected to affect the production of upcoming iPhones, some of the people said. Apple is key chipmaker Taiwan Semiconductor Manufacturing Co.'s biggest customer and its outsize orders make the launch of a new iPhone an annual event that suppliers across Asia plan for months in advance.
TSMC shares rose as much as 1.3% after the report of Apple's upgraded output plans. Among other supply partners, fellow Taiwanese connector and power-pack maker Cheng Uei Precision Industry Co. climbed as much as 9% and lens maker Largan Precision Co. was up as much as 2.4%. Japanese electronic component makers Alps Alpine Co., up as much as 3.5%, and Renesas Electronics Corp., rising as much as 2.6%, were also positively affected. Apple profit estimates were raised at Citigroup.
Chinese assembly partner Luxshare Precision Industry Co. is set to have a bigger role this year after it acquired iPhone assembly facilities from Wistron Corp.
Read more: Apple Grooms First Mainland China IPhone Maker While U.S. Tensions Flare
Assembler Hon Hai Precision Industry Co. will dominate orders for the 6.7-inch Pro Max model and split the 6.1-inch Pro with Luxshare and the 6.1-inch regular iPhone with Pegatron Corp. Pegatron is expected to make all the 5.4-inch units.
Beyond the new iPhones, Apple is preparing several other products for later this year, including new MacBook Pro laptops with custom Apple chips, redesigned iPad mini and entry-tier iPad models and Apple Watches with updated displays. Apple plans to kick off production of the new MacBook Pro in the third quarter after facing some issues related to MiniLED screens that also challenged the launch of the latest iPad Pro.
To resolve the MiniLED supply issue, Apple has recruited Luxshare to split orders for an essential MiniLED component for the new MacBook Pro with Taiwan Surface Mounting Technology Corp., which earlier dominated the orders for the component for iPad Pro.
(Updates with analyst comment and supplier share prices)
More stories like this are available on bloomberg.com
Subscribe now to stay ahead with the most trusted business news source.
Senate Majority Leader Chuck Schumer (D., N.Y.), Sen. Ron Wyden (D., Oreg.) and Sen. Cory Booker (D., N.J.) are unveiling a discussion draft of their legislation to end the federal prohibition of marijuana.
(Bloomberg) -- Broadcom Inc.'s discussions to purchase analytics software company SAS Institute Inc. have ended without a deal, according to a person familiar with the matter.An acquisition would have valued Cary, North Carolina-based SAS at $15 billion to $20 billion, said the person, who asked to not be identified because the discussions were private. The talks collapsed after they became public on Monday, the person said.Representatives of Broadcom and SAS couldn't immediately be reached for
High inflation prints in both the UK and US have fuelled fears that both economies could be overheating.
(Reuters) -A report that Apple Inc is working on a service to let users pay for purchases in instalments dragged down shares in the 'buy now, pay later' sector, which has thrived during the pandemic as online shoppers look for easier repayment options. The U.S. tech giant will use Goldman Sachs, its partner since 2019 for the Apple Card credit card, as the lender for the loans, Bloomberg News reported, citing people familiar with the matter. The prospect of going up against a behemoth like Apple, as well as other entrants including PayPal, was likely to test Australian pure-play BNPL firms that have so far gone unchallenged in a fertile U.S. market.
Apple has quietly released a new magnet-powered battery pack – that awakes a previously hidden feature in the iPhone. The battery pack makes use of Apple's new MagSafe technology to snap onto the back of newer iPhones, and provide them with charge. It follows a range of other MagSafe accessories made by Apple, which include cards and leather wallets for cards, as well as charging pucks to plug into the wall.
'I worry that stretching that house payment into our first five years of retirement will eat a huge chunk out of the retirement funds.'
Stocks retreated amid a hot inflation report and Fed chief Powell on tap. Apple kept rising as ARK ETFs slump.
Apple is fighting leakers harder than ever, but the iPhone leaks are still getting through. As is always the case this time of year, iPhone 13 dummy units showing the purported design for the next-gen handset series are out in the wild. These dummy devices aren't functional, as the name suggests. They're based on rumors … The post This leak is as close as we'll get to seeing the iPhone 13 until the real one launches appeared first on BGR.
In a UBS survey of almost 30 central banks around the world, 21% of respondents said they could see the Fed turning to negative interest rates if needed.
Inflation is starting to really take its toll on the bottom lines of big food makers. So, here comes the price increases.
Warren Buffett stocks are famous for tight focus. And this year, the famed investor's concentrated play on top S&P 500 stocks is paying off.
Apple Inc. is seeking to sharply ramp up production of iPhones this year, anticipating heavy demand for its upgrade cycle, Bloomberg News reported Tuesday night.
The beverage maker announced the launch of a new recipe and new packaging for Coca-Cola Zero Sugar on Tuesday. The company says Coca-Cola Zero Sugar still uses the same ingredients and the nutritional information hasn't changed, but the flavors are "optimized" for "an even more iconic Coke taste." Coca-Cola Zero Sugar was first introduced in 2005 and was reformulated in 2017 to taste more like regular Coca-Cola.
After racing upward by more than 4% in Monday trading, Tesla (NASDAQ: TSLA) give back half of its stock price gains Tuesday. Plaintiffs in the case allege that CEO Elon Musk put his own financial interests ahead of those of Tesla's shareholders. Meanwhile, Wall Street is still digesting the import of recent pricing moves, and of Tesla's weekend rollout of "FSD v.9.0 Beta," the latest iteration of the software that's supposed to help make Tesla cars autonomous and usher in an age of robo-taxis.
The S&P 500 was set to start Monday lower, coming down from fresh records reached on Friday after a bumpy week of trading on Wall Street.
The expansion of sack statistics from before the stat became official in 1982 has allowed the stellar 1978 season of former Detroit Lions star Al "Bubba" Baker to get the credit it deserves. While pre-1982 sack numbers remain unofficial for league history purposes, the 23.0 sacks by Baker during his rookie season in Detroit would [more]
New York-based Iranian-born journalist Masih Alinejad says she was targeted for abduction.
Keeping the lights on is getting harder as the American West grows hotter, drier and more flammable.
In this article, we will be looking at the 10 best stocks under $10 to buy right now. If you want to skip our detailed analysis on these companies, you can go directly to the 5 Best Stocks Under $10 to Buy Right Now. Investing in cheap stocks can lead to financial success given that […]
AMD is the IBD Stock Of The Day as the chipmaker gains processor market share at the expense of industry leader Intel.
Read full article at Yahoo Finance
MacRumors 14 July, 2021 - 05:10am
TechRadar 14 July, 2021 - 03:27am
Apple plans to manufacture 90 million units
Apple has reportedly asked its suppliers to build as many as 90 million iPhones, which is roughly a 20% increase from the 75 million units produced of the iPhone 12 models last year.
While the technology iterations in this year's new iPhone are only likely to be incremental, Apple is hoping to ride the 5G phone demand wave and also the general relaxation in lockdown norms across the globe that will likely help increase sales.
A report from Bloomberg said the the boost in production numbers is an effort from Apple to make the most out the sanctions imposed on Chinese smartphone maker Huawei, which is also hamstrung by supply-chain shortages.
Foxconn is said to have walked away with the lion's share of the assembling contract. It is reportedly responsible for assembling all of Apple's premium model, the 6.7-inch iPhone 13 Pro Max.
It is also contracted to assemble 60% of the smaller premium iPhone, the 6.1- inch iPhone 13 Pro and 68% of the 6.1-inch iPhone 13. Two other assemblers, Pegatron and Luxshare, are also in the mix when it comes to the contract supply of iPhone 13.
The iPhone 13 devices are likely to come with faster 5G, improved optical zoom, new video recording capabilities and a bigger battery.
At least one new version of the iPhone 13 series is likely to come fitted with low temperature polycrystalline oxide (LTPO) display screen. This can change the refresh rate according to the displayed content and it's similar to what we've seen in the Apple Watch 6.
Smartphone brands like Samsung, OnePlus and Oppo already have LTPO screens on their flagship models. Reports have it that the iPhone 13 Pro will have a 120Hz display for the first time, just like the iPad Pro.
The new iPhones with LTPO screen will use indium gallium zinc oxide (IGZO) technology to improve power efficiency and response speed. An upgraded system-on-chip, built around the same six cores as the current A14 chip, is also expected to be part of the new iPhones.
Thank you for signing up to TechRadar. You will receive a verification email shortly.
There was a problem. Please refresh the page and try again.
© Future US, Inc. 11 West 42nd Street, 15th Floor, New York, NY 10036.
9to5Mac 13 July, 2021 - 09:51pm
Almost two months ahead of the announcement, Apple is asking its suppliers to speed up production of the next-generation iPhone. The company expects to ship 90 million units of the so-called "iPhone 13" by the end of this year, according to a new report from Bloomberg.
As mentioned by the report, citing sources familiar with the matter, Apple usually orders about 75 million units of a new iPhone for its launch period, which usually runs from September-October to the end of the year. This year, however, the company wants to increase its production by 20%.
The main reason for ordering more iPhone units is that the company probably believes that this year's phones will have stronger sales as the COVID-19 vaccination progresses around the world. This will also be the second iPhone update with support for 5G networks, which may push even more people to upgrade.
Bloomberg, which had previously revealed multiple details about the next-generation iPhone, now reinforces that the changes to this year's models will be "more incremental" when compared to the iPhone 12, which was announced with a new flat-edge design.
iPhone 13 (or iPhone 12S) will remain available in the same sizes as the current generation, ranging from 5.4 inches to 6.7 inches. Codenamed D16, D17, D63, and D64, the company is expected to keep two entry-level models and two more advanced models, which are known as the "Pro" lineup.
The report corroborates that at least one of this year's new iPhones will have an LTPO display, which is capable of offering variable refresh rate. Rumors suggest that the iPhone 13 Pro will have a 120Hz display for the first time, just like the iPad Pro. Although the external design will remain pretty much the same, Apple is working on a smaller TrueDepth camera to reduce the size of the notch.
The next-generation iPhone will also get camera upgrades, including improved optical zoom and new video recording capabilities. The new System-on-Chip (SoC) will keep the same six cores as the A14 Bionic, but with faster performance. Bloomberg says that Apple has been testing iPhone versions without a notch and with Touch ID under the screen, but these features are not expected in 2021.
FTC: We use income earning auto affiliate links. More.
Filipe Espósito is a Brazilian tech Journalist who started covering Apple news on iHelp BR with some exclusive scoops — including the reveal of the new Apple Watch Series 5 models in titanium and ceramic. He joined 9to5Mac to share even more tech news around the world.
Apple releases MagSafe Battery Pack for iPhone 12
Rumor: M1X MacBook Pro with high-speed SD card, more
How to run Android, Chrome OS, and Windows on Mac
Check out these iPhone wallpapers inspired by iPod nano
iMore 13 July, 2021 - 11:00am
Save $60 on Apple's iPad Air: Now just $539 at Amazon
Why would Apple put an M1X into the MacBook Pro and iMac Pro if M2 is just around the corner? Why not just wait and use M2X? Well...
If Apple sticks the naming conventions they've been using for… the last decade of silicon, then the number on the chip means the generation of the silicon, and whether or not it has an X grafted on the end means whether or not it has extra cores and other features grafted onto the package inside. That's it, that's all… Kinda.
I'll get to M2X in an intel TDP hot minute, but it's a little more complicated than that. Why? Because Apple is currently on the A14 in terms of silicon generation, and yet, instead of using M14 for the exact same silicon generation on the Mac, they decide to restart the numbering with 1. M1.
Even though A14 and M1 have the same Icestorm efficiency cores, Firestorm performance cores, and no such cool codenamed graphics and neural engine cores. The M1 just has more of the eCores and pCores than the A14. Along with bigger memory options, as well as thunderbolt controllers and Mac-specific IP for virtualization and x86 emulation. Because both the letters and numbers are different, people either don't realize or keep Momento'ing — Dory'ing — that A14 and M1 are the same generation. Why you even see people… and publications… wondering out loud about an M1 iPhone. As redundant as that would be.
Maybe, in another, simpler timeline — the Alligator Loki or Frog Thor of timelines — Apple would have stuck with calling the M1 the A14X because the pattern is so similar to the previous A12 for iPhone, A12X for iPad Pro, A10 for iPhone, A10X for iPad Pro. But we don't live in that timeline. That timeline was pruned. So, we're stuck with A14 and M1.
Although... that does save the X for an even more X-tra M1X if Apple decides to stay with the current naming scheme.
Time was Apple only needed the iPhone and the iPad Pro version of any particular generation of custom silicon. The aforementioned A10 and A10X, or A12 and A12X. And yes, they were used in the iPad Air and Apple TV as well, but I'm really trying to keep this simple.
Nowadays, Apple needs the iPhone, iPad Pro slash low-power Mac, and high-performance Pro Mac version of this particular generation of custom silicon. A14, M1, and presumably, M1X. And, who knows, maybe an even higher-end Pro Mac-as-in-Mac-Pro version at some point as well… but, yes, simple!
In other words, A14 for iPhone, M1 for iPad Pro and MacBook Air, Mac mini, etc. M1X for 16-inch MacBook Pro, iMac Pro, etc.
If it helps, think of it in old school Intel parlance — A14 would be like current generation Ice Lake i3, M1 like Ice Lake i5, and M1X like Ice Lake i7… just… with way better performance efficiency across the line.
So, now we get to where the next round of confusion is coming from — 2021 is half over already, and we still haven't seen any M1X Pro-level Macs. Which also means fall is just around the corner, which means new iPhones are coming, which means a new Apple silicon generation is coming with them. The A15.
That's led some people to say it's too late. Apple can't announce an M1X or anything else based on A14 generation silicon. Not any more. They done. Which… maybe? But certainly not definitely.
Apple announced the A14 in September and shipped it in October of this year. They didn't announce and ship the M1 until November and still announced M1 products in April of this year.
Now, some years, Apple only makes the iPhone version of a silicon generation. There was an A10 and A10X, and A12 and A12X, but there was no A11X or A13X. The closest we got to the latter was an A12Z, with all its graphics cores fully operational and a few other tweaks.
And Apple announced that A12Z for the iPad Pro in March of 2020, almost 6 months after announcing the A13 for the iPhone 11. And the iPad Pro stuck with the A12Z until it was replaced by the M1 in April of 2021, almost 6 months after Apple announced the A14 for the iPhone 12 and iPad Air.
Both times, for six months — six long months — the iPhone and even iPad Air had newer generation silicon and better single-core performance than the iPad Pro. And Apple had a grand total of zero-fs to give, zero, fresh out.
Because the iPad Pros still had much, much better multicore performance, because they were still much, much more massively multicore. Because of that X, as in extra core architecture. Or Z, you know, just go with me here.
So, for the sake of argument, let's say Apple decides to keep the M-series on pace with the A-series, with new releases every year, on the year, and after the A15, Apple announces an M2 on the same generation silicon.
Slightly better process, 20% or so better performance balanced by 20% or so better efficiency, maybe quite a bit more for graphics, and maybe on the ARMv9 instruction set architecture, even though ARM-v9 mostly just tries to emulate and give to other licensees most of what Apple's already been doing for the last few years. But maybe we get a nice vector boost anyway.
First, M2 would almost certainly be an ultra-low-power chip, like M1, destined for the iPad Pro and MacBook Air, like M1. Second, rumor has it we're not getting that next iPad Pro and MacBook Air until next year anyway. Which means we won't be getting M2X until then either, if even then. Given how long we've had M1 for without M1X.
And, again, in old school-Intel parlance — A15 would be like next-generation Tiger Lake i3, M2 like Tiger Lake i5, and M2X like Tiger Lake i7… just… still with way better performance efficiency across the line.
And that timeline still leaves… plenty of time for M1X MacBook Pros, maybe even M1X Mac mini Pros, and stretch goal, M1X iMac Pros this fall, even thereafter.
Sure, if Apple goes back to September for iPhones and October for Macs, we could have A15 and better single-core perf in our phones than M1X provides in our Pro-level Macs. Which, yes… awkward, but nothing that hasn't happened before with our Pro-level iPads.
The alternatives, the… multiverse of madness… possibilities include Apple waiting and going M2X for the Pro Macs instead, though I really don't want to wait that long, you? Or using a name like X1 instead of M1X to make comparisons more… Apples to Apple's other Apples. But that doesn't change the actual silicon inside.
Apple could use M2 as the name M1X, I guess, to make the high-performance version a higher-number, but then what do they call the next-generation ultra-low power version, M3, which just re-creates the same problem further down the road. Or… call it M1S instead, to kick it even further down the road?
Apple could also tune for higher frequencies and performance in M1X than the ultra-efficiency-focused A15 or M2 would ever allow. Which is what I'm personally hoping for, only partially so that I don't have to make this exact same video again after they're announced.
All of that not only misses the point entirely; it misses the SoC for the single-core: An iPhone, even an iPad Pro or MacBook Air, will just never have the sheer number of cores, ports, memory, or storage, or the display size, of a Pro-level Mac. And, regardless, every year, there'll be at least one, maybe several, faster Macs.
Apple has their roadmap, based on the availability of leading-edge — hell, bleeding-edge nodes — and the… maybe lack of availability of trailing edge nodes, so it's going to be challenging to predict when exactly everything is going to hit. Maybe including for them.
'Ted Lasso' star Jason Sudeikis has been nominated for outstanding lead actor in a comedy series in the 2021 Emmys, the show was also nominated for outstanding comedy series.
A developer has said they feel robbed by Apple after discovering a security flaw in Apple's iOS 13 software, only to be told it didn't qualify for its Security Bounty Program 14 months later.
The Nomad Leather Cover for MagSafe is a classy, sleek leather cover that changes up the look as well as protects your MagSafe charger.
Cut the cord, the mouse cord that is, with the best wireless mouse for your Mac! Here are some of our favorites.
Sign up now to get the latest news, deals & more from iMore!
I would like to receive news and offers from other Future brands.
I would like to receive mail from Future partners.
No spam, we promise. You can unsubscribe at any time and we'll never share your details without your permission.
Rene Ritchie has been covering personal technology for a decade. Former editor-in-chief of iMore and Editorial Director for Mobile Nations, he specializes in Apple and related technologies, news analysis and insight. Follow him @reneritchie on Twitter, Instagram, watch his videos on YouTube, and visit him on the web at reneritchie.net.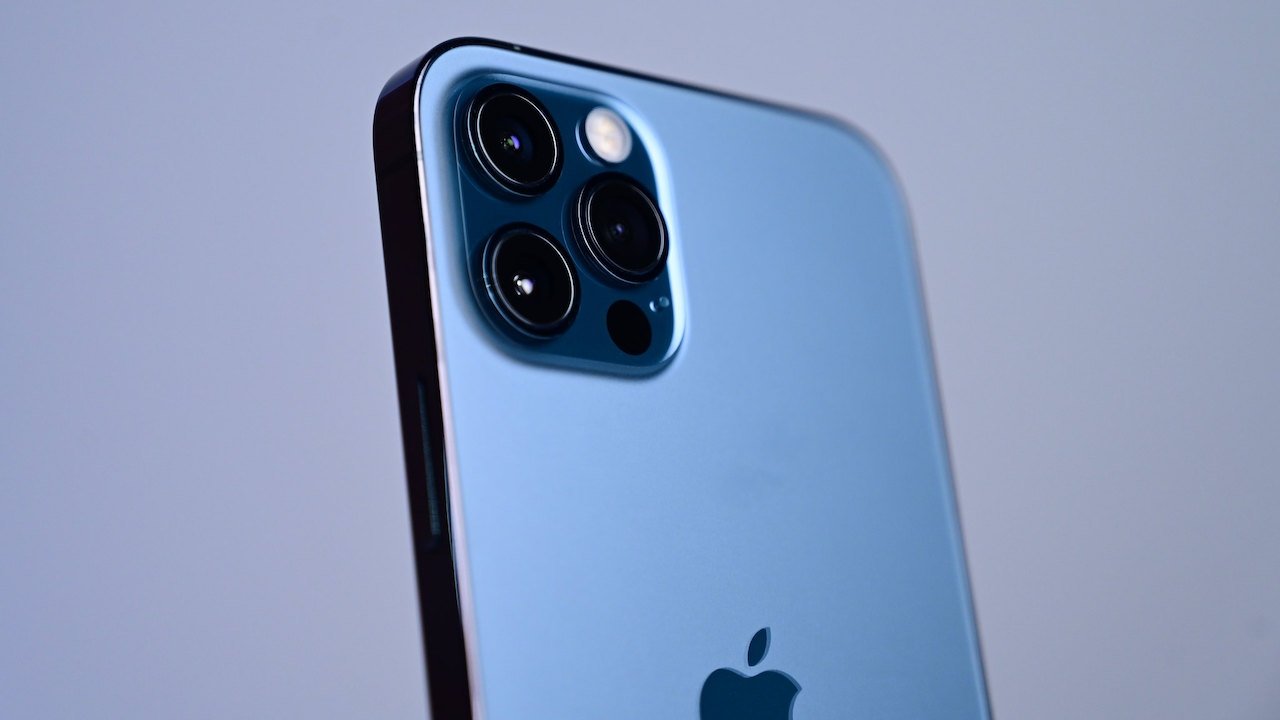 AppleInsider 13 July, 2021 - 09:32am
You are using an outdated browser. Please upgrade your browser to improve your experience.
Copyright © 2021, Quiller Media, Inc.
Apple is continuing to develop technology for a folded camera system that could enable the use of more varied focal lengths and reduce the camera bump on a future iPhones while maintaining image quality.
The company has been working on a "folded camera" for years. That folded system could allow Apple to reduce the physical bulk of an iPhone's camera without compromising on features like telescopic zoom or optical image stabilization.
In its most recent patent covering similar technology, granted on July 13 by the U.S. Patent and Trademark Office, Apple continues to detail how a folded or periscope-like camera system could work.
The patent, simply titled "Folded camera," details a system that includes "two light folding elements such as prisms and an independent lens system, located between the two prisms, which includes an aperture stop and a lens stack."
Although the camera doesn't mention physical bulk, such a system could help reduce the size of the camera bump. Apple appears to be placing specific emphasis on allowing high-resolution images and complex camera technologies such as autofocus or optical image stabilization (OIS).
"The lens system may be moved on one or more axes independently of the prisms to provide autofocus and/or optical image stabilization for the camera. The shapes, materials, and arrangements of the refractive lens elements in the lens stack may be selected to capture high resolution, high quality images while providing a sufficiently long back focal length to accommodate the second prism," the patent reads.
According to the patent, conventional small cameras used in mobile devices "tend to capture images at lower resolutions and/or with lower image quality than can be achieved with larger, higher quality cameras."
Additionally, there are consumer expectations for smaller cameras to be equipped with higher pixel counts, larger pixel size image sensors, and more powerful photosensors. The challenge is to create a system that can "provide an imaging lens system that is capable of capturing high brightness, high resolution images under the physical constraints imposed by small form factor cameras."
To that end, the Apple patent details a system that could include folded elements like prisms and an independent lens system. The system may also include a lens stack with up to four or five lens elements with refractive power. In some embodiments of the technology, the lens system could move on one or more axes independently of the prisms, allowing for autofocus or OIS capabilities.
The patent lists Yuhong Yao and Miodrag Scepanovic. Yao has been named on several patents related to camera technology and folded camera systems, including a patent application from earlier in 2021.
Apple files for numerous patents weekly, so they're a poor indication of the company's future product plans. However, well-connected Apple analyst Ming-Chi Kuo has said that Apple could debut a "periscope lens" setup by 2022.
If you want an ad-free main AppleInsider Podcast experience, you can support the AppleInsider podcast by subscribing for $5 per month through Apple's Podcasts app, or via Patreon if you prefer any other podcast player.
Ahead of Apple's expected launch of a next-generation iPhone this fall, a report on Tuesday claims the company is anticipating heavy demand for the new handset line and has asked manufacturers to ready as many as 90 million for 2021.
After much speculation, Apple's MagSafe Battery Pack for the iPhone 12 line is official. Here's what you need to know about it, alongside some worthwhile alternatives.
Apple has launched a new $99 MagSafe Battery Pack for the iPhone 12 range, which automatically charges alongside the phone.
With the launch of the Beats Studio Buds, Apple now has a total of four wireless earbuds it sells to consumers. Here's how the newcomers face against AirPods, AirPods Pro, and Beats Powerbeats Pro.
Sony launched the WF-1000XM4 wireless earbuds in June, its noise-cancelling rival to the Apple AirPods Pro. Here's how Sony's latest stacks up against Apple's heavy hitter.
Apple has evolved its remote control over time, with each iteration introducing physical improvements and better features. After launching the second-generation Siri Remote, has Apple created its best controller?
In April, Amazon upgraded its Echo Buds to make it a better value-oriented rival to Apple's AirPods. Here's how Amazon's offerings stack up to Apple's AirPods and AirPods Pro.
Apple's launch of AirTag puts it into a growing market of tracking accessories, but how does it compare against the Tile Pro and the Find My-enabled Chipolo One Spot? We compare the trackers.
Ahead of Apple's expected launch of a next-generation iPhone this fall, a report on Tuesday claims the company is anticipating heavy demand for the new handset line and has asked manufacturers to ready as many as 90 million for 2021.
After much speculation, Apple's MagSafe Battery Pack for the iPhone 12 line is official. Here's what you need to know about it, alongside some worthwhile alternatives.
Apple has launched a new $99 MagSafe Battery Pack for the iPhone 12 range, which automatically charges alongside the phone.
As we approach a year following the launch of iPhone 12, MagSafe has stood out as one of the most compelling features. Here's how you can add it to any iPhone, or really, any smartphone.
In this week's roundup, we look at models of the "iPhone 13," discuss the prospect of an "M2" chip in 2022, and that the Touch Bar may not be around much longer according to one analyst.
Ahead of Apple's expected iPhone upgrade this fall, we got our hands on four "iPhone 13" dummy units to see what we can learn about the rumored lineup.
In this week's roundup, Apple's supply chain is preparing for this year's product updates, as well as rumors about the iPad Pro, and the possibility that AirPower may still exist.
All of Apple's upcoming software updates are now available for anybody to test as part of the company's public beta program. Here's how to take iOS 15, iPadOS 15, and Apple's other updates for a spin yourself.
As AirTag has finally made its way into the world, new accessories are coming to market for Apple's device tracker. We tested Nomad's now-shipping Leather Loop to see how it performed.
Budget-friendly options don't always have to be overly compromising, and that's the case with Monoprice's BT-600 ANC headphones and truly wireless earphones.
The Vissles V84 is a solid and robust mechanical keyboard for the Mac, but its natural appeal is in how it looks and feels like a retro computer terminal.
The Crucial X6 4TB Portable SSD is a cost-effective pocket-sized external SSD ideal for on-the-go storage for your Mac, with decent access speeds.
It's a desk, an exercise bike, and it can also fit under a regular standing desk. The Flexispot Deskcise Pro V9 practically tricks you into getting fitter.