The Spice Girls singer, 45, has tied the knot with her partner of more than 20 years, Jade Jones. Bunton on Tuesday shared a photo of her wedding day on Instagram, along with a message confirming the nuptials.
"Mr and Mrs Jones!" she wrote.
The bride wore a short, white wedding dress with an elegant long veil and flip-flop heels. Jones, 42, who is a musician and a chef, also opted for a casual cool look with khakis, a printed blazer and a brown hat.
Jones shared a photo of the couple looking lovingly at each other and surrounded by candles at the altar in what appeared to be an intimate ceremony.
"Me & Mrs Jones!" he wrote.
Related: Spice Girls fans are sharing their favorite photos and memories on social media.
Bunton and Jones reportedly began dating in the late 1990s and became engaged in 2011. The couple share two sons, Beau, 13, and Tate, 10.
Bunton, who was known as Baby Spice since she was the youngest of her bandmates, shared news of her engagement on Twitter in January 2011.
"Yahooooo I'm Engaged! Love you Jade! I'm a very happy lady!!" she wrote at the time.
"Yeahhhhhh! Congratulations love you all soooooooo much," Melanie Chisholm, who was known as Sporty Spice, wrote.
Victoria Beckham, whose love of fashion earned her the moniker Posh Spice, also sent her well-wishes.
"Congratulations love u both so much!!" she wrote.
The 62-year-old "voicetramentalist" just might be the most famous person to ever try out for 'America's Got Talent.'
New coronavirus strains are a risk, but experts say human behavior and social interactions that lead to superspreader events remain the most serious threat.
"Our franchisee is looking into this situation to ensure this doesn't happen in the future," a Burger King spokesperson said.
Julian Edelman said Tom Brady's video felt like "an attack."
The swift spread of the delta variant across Europe has upended wishful thinking of a quick return to normal from the COVID-19 pandemic — and is offering a warning to the U.S.
Ashley Graham and Justin Ervin welcomed son Isaac in January 2020
In a fiery speech Tuesday in Philadelphia, President Biden took aim at former President Donald Trump and his unfounded claims that his loss in the 2020 election was due to widespread voter fraud.
Many hospitals are seeing a spike in cases of respiratory syncytial virus or RSV in kids. Here's why the typically winter virus may be spreading — and what parents need to know.
A California father caught a convicted sex offender in his child's bedroom last week then tackled and restrained him with duct tape until authorities arrived, according to police. Daniel Diaz, 39, is facing child endangerment, peeping, and prowling charges after he broke into a family's home in Stanislaus County. Authorities said a California homeowner spotted Diaz prowling outside his home around 5 a.m. on July 6. Shortly thereafter, Diaz allegedly forced himself inside the home and the bedroom
The 76-year-old received a compassionate release on Tuesday, July 6.
A rapper in the Los Angeles area was talking with a friend on Instagram Live when he was ambushed in […] The post Los Angeles rapper Indian Red Boy killed on Instagram Live appeared first on TheGrio.
Gillian Anderson explained on an Instagram Live why she's no longer wearing a bra.
Popeyes is hoping to do it 'again' — this time, with chicken nuggets.
The user has drawn millions of views after sharing the biggest "culture shocks" he faced in the U.S.
Chan said he admired the "greatness" of the Chinese Communist Party. Some Weibo users say Chan has "character problems" and shouldn't join the party.
In a recent Instagram share, Dr. Wendy Osefo showed off her vacation style in a string bikini, and the skimpy look put all of Wendy's freshly tweaked assets on display. But first, some context: In the Season 6 premiere of The Real Housewives of Potomac, which aired on July 11, Wendy pointed to her chest when producers asked her "what's new?" Smiling, the professor replied: "What's new? My two new friends!" In her interview, Wendy shared the scoop on her recent breast augmentation. "I breastfed a
Ballots counted in the Arizona Senate's audit of the 2020 election differs from the tally by Maricopa County officials.
Former President George W. Bush sharply criticized President Biden's decision to withdraw all U.S. troops from Afghanistan, telling German broadcaster DW News Wednesday that he believes Afghan women and girls will suffer "unspeakable harm."Why it matters: Bush ordered the invasion of Afghanistan in 2001 in order to topple the Taliban and deny al-Qaeda of a safe haven to launch terrorist attacks against the United States. Two decades later, Biden is ending America's longest war.Get market news wo
It's been seven months since the second season finale of The Mandalorian came out on Disney+, and while everyone agreed to respect the concerns of the spoiler-phobic at the time, Disney has announced a new Disney Gallery behind-the-scenes special that will reveal all of the secrets of Din Djarin's climactic confrontation with Moff Gideon and his Dark Troopers—not to mention the eventual fate of little Grogu, whose magic blood hopefully has nothing to do with The Rise Of Skywalker.
Britney Spears shouldn't be forced to fund another "investigation" of her embattled conservatorship at least until she gets a new lawyer, especially since her dad has a big-bucks "crisis PR" team in his corner, a new court filing claims. The new filing by Jodi Montgomery, the conservator in charge of Spears' day-to-day security and medical care, is urging a Los Angeles judge to reject dad ...
Read full article at CNN
Access 14 July, 2021 - 11:14pm
Yahoo Lifestyle UK 14 July, 2021 - 11:14pm
After getting engaged over a decade ago, the pair finally tied the knot in a small, secret ceremony this week, with the 45-year-old star posting a picture of the newlywed couple smiling together, heads touching under a floral arch, on her Instagram page.
Simply captioning the post: 'Mr and Mrs Jones!' followed by several love heart emojis, the singer and her former Damage member beau Jade looked the picture of marital bliss in the sweet snap, with several celebrity friends rushing to congratulate the pair on their nuptials.
Accessorising her hair with a floral headband that matched her bouquet and long, loose blonde waves, while Jade, 42, opted for a fitted black t-shirt, cream chinos, a Gucci blazer and stylish brown fedora for the occasion.
Originally getting together back in 1998, the pair share two sons Beau, 13 and Tate, 10, and have been engaged to wed since 2006 — and although Emma has previously stated they've been in no rush to marry, she's warmed up to the idea in recent years. Telling Zoe Ball on BBC Radio2 back in 2018 that, despite their long engagement, they would 'love to actually' get married, but want to keep the nuptials as private as possible.
'We try to, but we want it to be private, every time we try it's out there. We want to do it privately on our own.' she explained.
Summer is dress season after all.
Dove Cameron and I have just met when the disquieting reality sets in. The 25-year-old actor opens our Zoom conversation with a poetic observation about "atomic, golden sparks" of human connection, and any expectations for pat and easy answers filtered through the peppy teen queens she portrays on screen are out the window. "I hate being on autopilot," she says with a smile. She removes a piece of gum from her mouth and shifts closer to the camera. "Who's Dove Cameron?" she muses. "Let's find ou
The three piece you never knew you needed.
Naim Darrechi has received an outpouring of anger after comments he made
The figures are prompting concerns about loneliness in older males living solo.
But does it live up to the hype?
After 15 months of isolation on our little island, we deserve much longer than a two-week holiday – at least, that's what a third of Britons conclude, according to research by Skyscanner. For our first post-lockdown trip, 33 per cent of us are planning to go away for longer than a fortnight – and in an effort to maximise annual leave, 35 per cent aim to work remotely while away. We're pushing the boat out, and taking our laptops with us. Unsurprisingly, searches for trips of three weeks and long
Someone gave their nan the fright of her life
From sauce pans to waffle makers, you won't want to miss these bargains.
Face coverings and the traveller: what are the rules and the polices?
It is crunch time. It feels like much of the to-ing and fro-ing regarding travel restrictions is finally coming to a head in time for the summer holidays. This week (tomorrow, some say), the Government is to indulge in another update to its traffic light system, moving countries at will from green to amber, amber to red, and vice versa. Somewhere right now Transport Secretary Grant Shapps is standing before a giant map of the world, throwing different coloured darts at various holiday destinatio
The impressive makeover cost less than £1,500 in total.
Some fans say it's all just a misunderstanding
There is no shortage of hurdles for holidaymakers to overcome this summer. From expensive Covid tests to flickering traffic lights, securing a stress-free break overseas can seem like an impossible task. Now, another headache has emerged for up to five million Britons who unknowingly received a dose of the Indian-made AstraZeneca vaccine. Currently the jab, which was authorised in the UK in February, is not approved in Europe or recognised under the EU's new vaccine passport scheme. This means t
I never thought we'd see the day
And we are here for it
Yahoo News UK 14 July, 2021 - 11:14pm
Emma Bunton had a surprise for fans on Monday evening when she announced that she and her long-time partner Jade Jones had tied the knot.
The Spice Girls and Damage singers first got together in 1999, and after briefly splitting up in 2002, eventually reunited for good two years later.
In January 2011, the pair announced their engagement, but have always insisted they were in no rush to tie the knot – so it came as something of a shock when Emma posted an impromptu snap of herself and Jade smiling at one another and looking cosy on their wedding.
"Mr and Mrs Jones!" she wrote, alongside a string of heart emojis.
Emma's Spice Girls bandmates posted their own messages of congratulations, with Mel B writing: "Yipppeee!"
"Yeahhhhhh! Congratulations," Melanie C said. "Love you all sooooooo much."
Victoria Beckham also celebrated the announcement, commenting: "Congratulations... love u both so much."
Meanwhile, Geri Horner's husband Christian Horner, Louise Redknapp, Kimberley Walsh and Paul Hollywood – with whom Emma appears alongside on the US version of the Great British Bake Off – were also among the stars expressing their joy and surprise in the comments.
Last week, Emma had further cause for celebration as she and the rest of the Spice Girls marked 25 years since the release of their chart-topping debut single Wannabe.
Charities say minority ethnic groups face sustained disparities across health, the criminal justice system, education, employment and elsewhere.
Scores of migrants from the Middle East and Africa have crossed the border into Lithuania from Belarus in recent weeks
A US judge has dismissed a $95m lawsuit targeting comedian Sacha Baron Cohen over a "paedophile detector" joke in his 2018 TV series Who Is America? US Senate candidate Roy Moore took the case to court complaining he was tricked into an interview for the show that lampooned sexual misconduct accusations against him. The segment in Baron Cohen's Showtime series saw the comic demonstrate a so-called "paedophile detector" that beeped when it got near Mr Moore.
The outbreak has not prompted a rethink of the Royal Navy's voyage to 40 countries
Government's planned £20-a-week benefit cut will reduce value of out-of-work welfare support to lowest recorded level relative to what public thinks is an acceptable income, charity warns
Supporters clashed with each other and officials, breached security cordons and charged into the perimeter area of Wembley before the start of Sunday's game, which Italy won in a penalty shootout. British police said 19 of its officers were injured while 86 people, including 53 at the venue, were arrested.
Campaign group Justice 4 The 21 have written to Prime Minister Boris Johnson to express their dismay.
Germany opened a new space command on Tuesday amid growing concerns over Russian and Chinese military advances and a surge in satellite launches. In the last two years, the United States, France and Britain have all established space commands - military bodies with responsibility for space operations - to address what they see as a threat from Russia and China at a time when relations between West and Moscow are at a post-Cold War low. Military sources see Russia and China as capable of waging a
Sunshine state experiences more sinkholes than any other
Here's when you can watch the soap this week.
Marcus Rashford received a fresh outpouring of support following the racist abuse he and England teammates suffered after the Euro 2020 final — as a defaced artwork featuring the footballer was being restored. The striker, 23, wrote a heartfelt social media post following the team's loss on Sunday, saying he felt he had "let everyone down" by missing a penalty. In his post, which has been liked more than three million times, he said he was on the "verge of tears" after seeing how his local community in Withington, Manchester,covered racist abuse written across a mural of him with positive notes and hearts.
The Defence Secretary said the countries operated 'seamlessly' together in deployment of a carrier strike group to the Indo-Pacific.
A federal judge has agreed to free an Iowa man from jail more than six months after his videotaped confrontation of a police officer inside the U.S. Capitol became one of the most menacing images of the Jan. 6 riots
Face masks will no longer be a legal requirement from 19 July.
Fancy jumping on the electric car bandwagon? If so, you might have been deterred by the relatively high prices of new examples. Happily, EVs have been around for long enough now that there are plenty of used examples on the market – and that means if you're after an electric family car, your choice is no longer limited to just one or two models. As proof, here we present our guide to the best used family EVs you can buy at the moment. All of these cars offer a significant saving compared with th
The This Morning star previously admitted she struggled to get on with her former professional partner.
Kavanaugh was 'totally disgraced' after sex assault allegations, Trump says according to book
A 53-year-old man is being questioned on suspicion of murder.
National Federation of Fisherman's Organisations says European Research Group have gone 'very quiet' on issue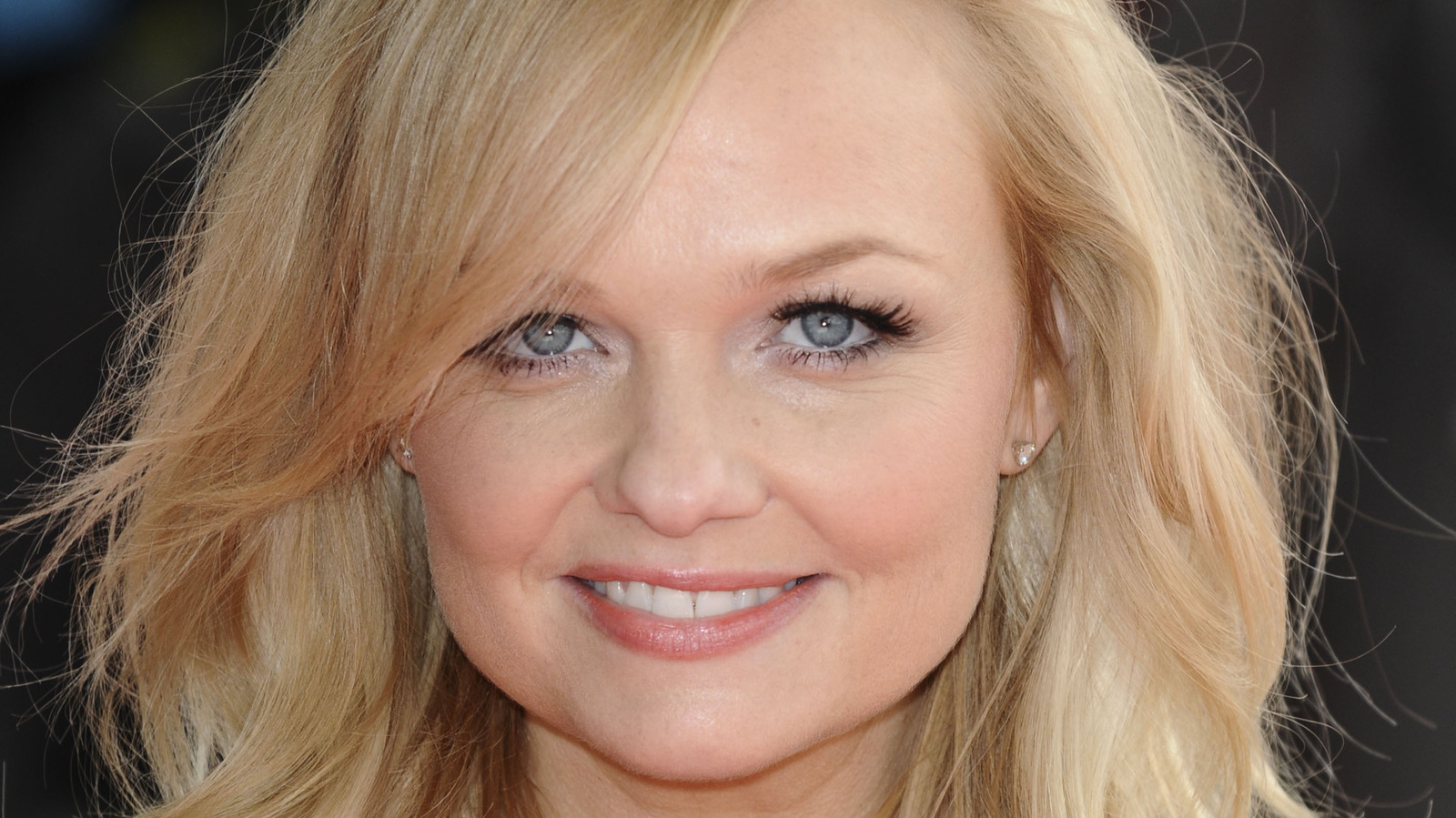 Nicki Swift 14 July, 2021 - 11:14pm
Case in point, the Spice Girls were recently in the news for hitting the 25th anniversary of their hit single "Wannabe." Mel B took to Instagram to mark the occasion. "Ahhh finally peeps!!!!" she wrote. "It's been a very VERY emotional day,but we WILL be back, and that's my' scary' promise to you all."
So, looks like there might be a reunion in the works? It might be a while until the ladies hit the stage again, but they're already back in the news. Emma Bunton (aka Baby Spice) surprised and delighted fans with the news on July 13 that she got married.
Read on for all the sweet deets.
Eloping in secret was always the plan for the happy couple. In a 2018 BBC interview, per Daily Mail, Bunton explained, "We want it to be private, every time we try it's out there. We want to do it privately on our own." Bunton further added that the wedding kept getting put off because life just kept getting in the way. "We should elope," she said. "But we can't organise anything, Jade and me; we've been together 21 years in this business."
Bunton recently opened up to You Mag about her desire to have more kids and her struggle with endometriosis. "It wasn't easy falling pregnant," she said during the interview, per the Daily Mail. "So we'll just see how it goes."
Through it all though, Jones was by her side. "He was so wonderful," she said of devotion during her difficult pregnancies, "because he looked after me, he took care of me and then was just there every second of every minute, and he's brilliant."
WJZ 14 July, 2021 - 11:14pm
Yahoo News UK 13 July, 2021 - 03:34pm
Spice Girl Emma Bunton revealed she has married long-term partner Jade Jones.
The singer, 45, revealed the news on social media with a picture from the big day.
London-based photographer Andrew Timms took the snap and said: "Congratulations to Mr and Mrs Jones ! Thank you for trusting me with your special day."
Bunton and Jones, 42, first met in 1998 after he attended a Spice Girls show.
They have two children – Beau, 13, and 10-year-old Tate.
Bunton's fellow Spice Girls sent their congratulations.
Victoria Beckham said: "Congratulations. love u both so much!! X."
Mel B wrote "Yipppeee" and added love heart eyes emojis.
Geri Horner said: "Congratulations @EmmaLeeBunton and @jadejonesdmg So happy for you and your lovely family!"
The couple's other celebrity friends also sent their best wishes.
Rochelle Humes said: "Congratulations beautiful people."
Holly Willoughby wrote: "Awww my beautiful Baby! Stand up Mrs Jones… love you both…"
And Louise Redknapp said: "Congratulations so happy for you both."
Covid travel: which countries are on the green, amber and red lists?England has a traffic light system for international travel – but do the rules match case and vaccine data?Coronavirus – latest updatesSee all our coronavirus coverage
The UK has reported 42,302 new coronavirus cases and 49 more deaths in the latest 24-hour period, government data shows. It is the highest number of daily infections since 15 January when 55,761 cases were recorded. The latest figures compare with 36,660 COVID-19 infections and 50 deaths recorded yesterday, and 32,548 cases and 33 fatalities announced this time last week.
An independent Scotland that is part of the European Union will need to build a "great wall of Gretna" at the English border, the UK immigration minister has warned. Kevin Foster said a separate Scotland that was part of the Schengen scheme, which permits free travel without passport checks between European nations, would necessitate the construction of a hard border with England. Speaking on a visit to Scotland, the Home Office minister challenged Nicola Sturgeon's party to "start being upfront
Top US general warned of 'Reichstag moment' in Trump's turbulent last daysGen Mark Milley drew comparison to Nazi Germany as Trump tried to overturn election defeat, new book I Alone Can Fix This says Gen Mark Milley with Donald Trump at the White House. Photograph: Alex Brandon/AP
Changes will come into effect from Monday, the same day fully vaccinated arrivals from amber countries can skip quarantine
The outbreak has not prompted a rethink of the Royal Navy's voyage to 40 countries
Wednesday briefing: Tories urged to rethink stance on taking a kneeLabour wants people convicted of racist abuse to be banned from football games … outrage over foreign aid cuts … and readers applaud the England team People take the knee during a demonstration in support of England player Marcus Rashford that was vandalised after the Euro 2020 final. Photograph: Danny Lawson/PA
Mostly sunny weather today with temperatures and UV levels set to soar over weekend
Nicola Sturgeon "misled" the Scottish Parliament when she said her Government couldn't launch a money laundering probe against Donald Trump, a court has heard. The Court of Session heard how the SNP administration was asked last year to investigate how the Trump Organisation managed to pay for golf course developments in Scotland. Advocate Aidan O'Neill QC, who represents international human rights group Avaaz, told judge Lord Sandison on Wednesday that Ms Sturgeon didn't understand the law on a
The elusive console is selling out everywhere. Here's how to get your hands on one
'Legal Polexit': Poland court rules EU measures unconstitutional. European court of justice had demanded suspension of Polish reforms that could lift judges' immunity
Everything you need to know about the latest travel announcements
The This Morning star previously admitted she struggled to get on with her former professional partner.
Reporter was unsupervised in the president's office for a half hour
Our quiz lets you show off your prowess by guessing which talk show host we are talking about, based on a couple of clues - in a 'Who am I?' format.
The Defence Secretary said the countries operated 'seamlessly' together in deployment of a carrier strike group to the Indo-Pacific.
I awoke before dawn to get a Covid test in Fairfield. Instead I found a nightmarish mess The queue was so long, I had to drive 30km away to get a test. There is rising panic over the response to the outbreak – and it feels like we're being picked on Long queues snake around the Fairfield Showground car park on Wednesday as locals wait hours to receive a Covid test. Essential workers who live in the area must now get tested every three days if they work outside the area. Photograph: Carly Earl/Th
Masih Alinejad spoke of the 'audacious plot' to kidnap and bring her back to Iran
The psychological reasons why the president trusted Kavanaugh — and why Kavanaugh betrayed him