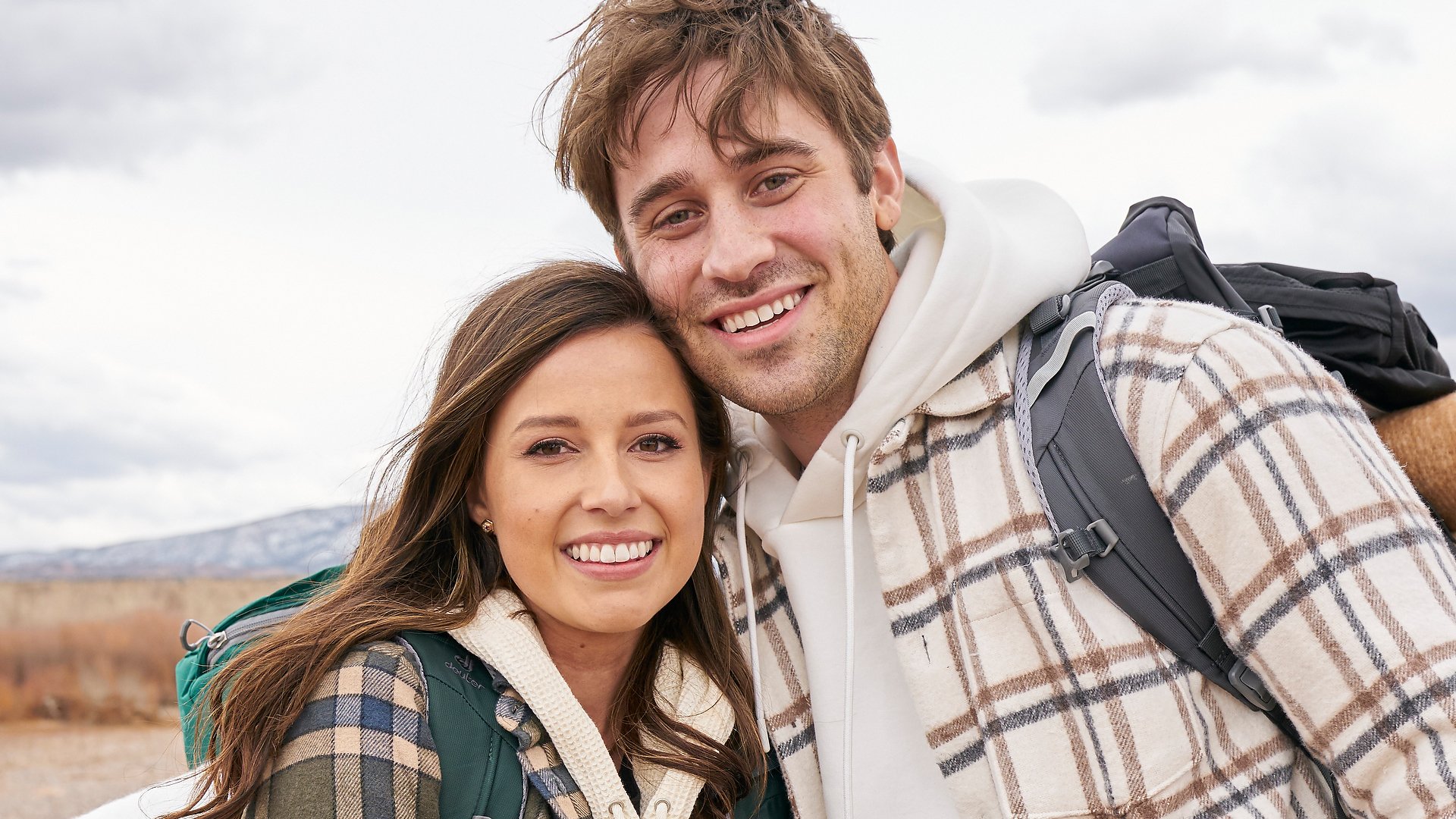 You are using an outdated browser. Upgrade your browser today or install Google Chrome Frame to better experience this site.
There's no denying the connection between Katie Thurston and Greg Grippo in The Bachelorette Season 17. The frontrunner caught the lead's attention early on. Then Katie admitted she was starting to fall for Greg in week 4.
That said, some Bachelor Nation fans are worried about the couple moving forward. In The Bachelorette Week 5, Katie shared her "biggest" fear about Greg, and some viewers think it might come true after the midseason preview.
RELATED: 'The Bachelorette' Star Katie Thurston Says She Should've Sent Herself Home on Matt James' Season of 'The Bachelor'
The Bachelorette Season 17 Week 5 was a whirlwind of an episode. Katie invited Blake Moynes into the house, which caused some tension among the men. Greg also seemed to be impacted by the shift. That said, the contestant had a new perspective after Michael Allio shared details about his wife, who died from breast cancer.
After hearing Michael A.'s story, Greg told Bachelorette producers he was meant to be with Katie. Greg also decided to get really honest with Katie. Later that evening, the contestant told the lead he was "completely crazy" about her. He also admitted that it's been "tough" for him amid all the drama.
At first, Katie revealed she was "scared" Greg was going to leave The Bachelorette. Then Greg reassured her. "You are so worth it," Greg said. "I just know in my heart that you are. I feel it."
Katie also expressed relief. "It's like a huge weight lifted," she said. "Truthfully, one of my biggest fears is you wanting to leave."
RELATED: 'The Bachelorette': Did Katie Thurston Hint Whether She Picks Greg Grippo?
While Greg promised Katie he wouldn't leave The Bachelorette, some Bachelor Nation fans were skeptical. A few viewers questioned whether the week 5 scene was meant to foreshadow Katie and Greg's future together. Also, multiple previews for the season seemingly suggest that Greg and Katie will eventually break up.
Following the season premiere, The Bachelorette highlighted a scene where Katie almost quits the show while wearing a dark blue shirt. The 30-year-old claims she's "done" and storms through a courtyard at the resort. Then in the midseason preview, Katie gets emotional with someone on the same day she tries to leave.
"I have no words for you right now," Katie says in the same dark blue top.
The Bachelorette preview also seems to suggest the culprit in question is Greg. In the promo, the contestant runs away from producers, and it looks like he's in the same courtyard as Katie. But this is all speculation at this point.
RELATED: 'The Bachelorette': Tayshia Adams Says Katie Thurston's Ending Has 'Never Happened Before'
For now, we'll have to wait and see whether Katie and Greg's conversation in The Bachelorette Week 5 foreshadows their future. But according to Bachelor Nation blogger Reality Steve, the couple will make it pretty far.
Before ABC dropped The Bachelorette Season 17 premiere on June 7, the spoiler guru claimed Greg will be part of Katie's final four. However, it seems they don't end up together.
In an update on June 23, Reality Steve claimed that Katie will pick Blake Moynes. The blogger also suggested that Katie is engaged to her final rose recipient. So it appears Katie and Greg will split at some point before the finale. But whatever happens next, we know it's going to be a wild ride.
The Bachelorette Season 17 with Katie Thurston airs Monday nights on ABC.
Read full article at Yahoo Entertainment
Us Weekly 13 July, 2021 - 07:46am
Katie began the week by challenging her suitors to withhold "self-care." She then went on a one-on-one date with Justin, during which they wrote wedding vows for each other and had a photo shoot in formal attire. The outing brought up hard feelings for Katie about the father that raised her, who passed away before getting to walk her down the aisle, and her biological dad, whose identity her mother kept a secret but wants to connect with her. Justin comforted Katie as she opened up, which reassured her of what their relationship could be like outside the show, so she gave him a rose.
Katie then moved on to a group date, where the guys targeted Hunter during a shade-throwing competition after he claimed he, Greg and Connor B. were going to end up in Katie's top four. Earlier in the day, Hunter admitted he was not in love with Katie yet, but on stage, he said he was falling for her. James, Tre, Brendan and Aaron ganged up on Hunter to accuse him of lying, but Katie felt she could trust Hunter as he took the high road amid the tension.
At the afterparty, the same group of men brought up their concerns about Hunter, so Katie confronted him about the allegations. Hunter retorted that he could only control his own side of the conflict, not what others thought about him. The warnings made Katie doubt Hunter and caused her to become "physically ill," vomiting in the bathroom. After getting sick, she ended the date early without handing out a rose.
Katie and Connor then met up with Kaitlyn Bristowe and Jason Tartick for a double date. Katie felt like she was in the friend zone with Connor and wanted to find the spark between them, but after the daytime portion of the one-on-one, she went to Connor's hotel room to break up with him. She explained that there was something missing when they kissed, leading him to wonder how bad of a kisser he might be.
Katie was emotional after the split, so Blake Moynes tried to cheer her up by holding a speaker playing music outside her bedroom window. She invited him to her room, where they made out and he expressed his desire to support her. She could not deny the overwhelming passion between her and Blake, and he predicted she would soon be his fiancée.
Katie later canceled the cocktail party, noting that she had already made up her mind about who should receive roses. However, she paused the rose ceremony immediately to give Hunter a chance to explain himself again. She was not satisfied with his answer, so she sent him home. After declaring that she did not have time for any more drama, she also eliminated James, Aaron and Tre.
The Bachelorette airs on ABC Mondays at 8 p.m. ET.
Part of the A360 Media Entertainment Group.Powered by WordPress VIP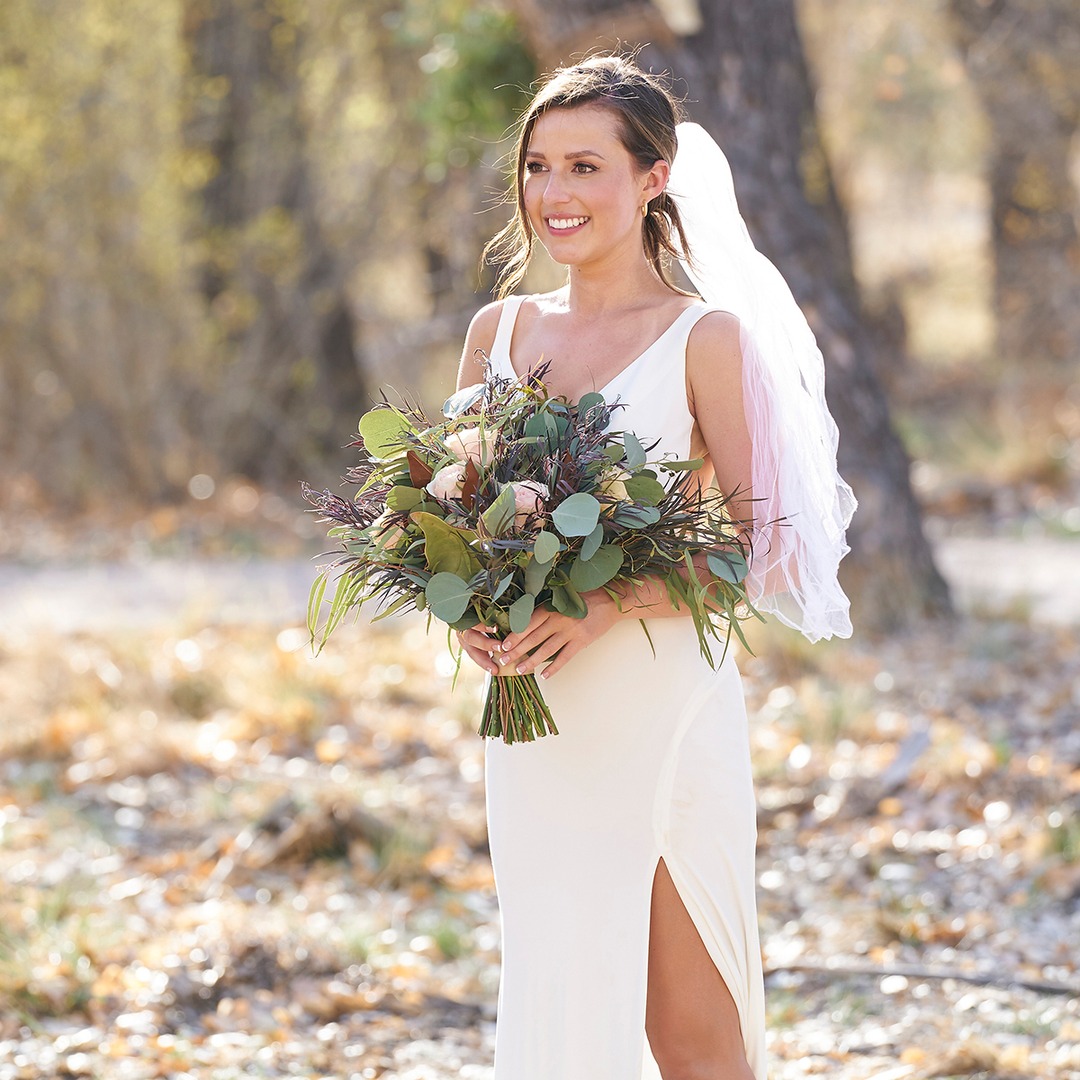 E! NEWS 13 July, 2021 - 07:46am
On The Bachelorette, star Katie Thurston just came to a devastating conclusion: Connor B. can't kiss. Or at least he can't kiss her well enough to keep him around. He first captured her heart with his cat costume and then joined her on a delightful double date with Kaitlyn Bristowe and Jason Tartick, but apparently, it just wasn't in his kiss. 
As Connor prepared for the evening portion of their date, Katie arrived at his door in a hoodie and jeans, which is the no. 1 Bachelor Nation sign for "this is over." It was very sad to watch her dump him, especially as he was so supportive, but the real devastation came when Connor went to say goodbye to the other men, who are also dating Katie. They actually cried!
While his bromantic buddy Greg wiped away some tears, Andrew S. was actually sobbing, and no one could figure out how a nice boy like Connor could ever be sent home like that. If Connor couldn't even make it, what hope was there for the rest of them? 
Blake, meanwhile, took the opportunity to go comfort Katie in her post-Connor sadness by appearing outside her room with a speaker. She invited him in and they made out for quite a while, proving that there's apparently nothing at all wrong with Blake's kiss and he's clearly a frontrunner. 
Blake actually had a really big week. Earlier in the episode, he met his first ever drag queens when Drag Race stars Shea Coulee and Monet X Change made an appearance, and he wondered if he was supposed to be checking them out. 
We certainly thought that Shea and Monet were about to dress all the guys up in drag and we were truly thrilled, only for them to reveal that they were just going to judge the guys' abilities to throw shade. The men were asked to participate in a sort of confusing debate/roast, and encouraged to throw each other under the bus. It went badly! 
Hunter was so very...Hunter-y during the roast and the other guys were so over it that Katie got overwhelmed to the point of throwing up and cutting the post-date party short. She didn't even hand out a date rose, which is fine, because no one on that date deserved it. She also canceled the cocktail party before the rose ceremony, and then sent Hunter home, along with the other guys who had caused her drama. 
And finally, Katie and Justin have tied the pretend knot. They had a full wedding date and even exchanged vows, but despite its appearance, it was just a fake wedding staged for some bad photos. Why they continue to do this date we will never know, but it will forever be awkward! 
Anyway, Katie's down to her final seven men. Keep up with all of them below!
26, a pro football player from Vienna, Austria.
30, a wildlife manager from Hamilton, Ontario, Canada.
26, a firefighter trainee from Toronto, Ontario, Canada.
27, a marketing sales rep from Edison, NJ.
26, an investment sales consultant from Baltimore, MD.
36, a business owner from Akron, OH.
31, a gym owner from San Diego, CA.
26, an insurance agent from San Diego, CA.
30, a software salesman from La Jolla, CA.
26, a software engineer from Covington, GA.
34, a software strategist from Houston, TX.
29, a math teacher from Nashville, TN.
31, a deputy district attorney from Newport Beach, CA.
25, an IT consultant from Miami, FL.
26, a nutrition entrepreneur from Dallas, TX.
26, a real estate agent from Boston, MA.
28, a former baseball player from Costa Mesa, CA.
27, a technical product specialist from Nashville, TN.
28, a real estate broker from Poway, CA.
29, a software marketing manager from Salinas, CA.
27, a bartender from Pacific Beach, CA.
34, a motivational speaker from Miami, FL.
26, a technical recruiter from Fort Lauderdale, FL.
27, a zipper sales manager from San Diego, CA.
35, an entrepreneur from Charlotte, NC.
26, an auto parts manager from Queens, NY.
31, a surgical skin salesman from Jersey City, NJ.
25, a basketball coach from Dallas, TX.
25, a real estate investor from Mission Viejo, CA.
30, a real estate broker from Portland, OR.
The Bachelorette airs Mondays at 8 p.m. on ABC. 
Your source for entertainment news, celebrities, celeb news, and ​celebrity gossip. Check out the hottest fashion, photos, movies and TV shows!
Entertainment Tonight 13 July, 2021 - 07:46am
The preview kicks off with Greg stating, "I think that I found the love of my life," before Mike P. sweetly whispers in Katie's ear, "I'd rather have my heart broken 100 times over than break somebody's heart."
The outpouring of love affects Katie emotionally, as she realizes, "I've always said that I wanted a good guy. Then I get handed a group of them. I want to narrow in on who my person is."
Meanwhile, Andrew S. tells Katie he's "really" falling for her, while Michael A. insists, "No one can love you like I can."
As her relationships continue to grow with each week, Katie recognizes, "At this point, each rose I give out means Hometowns."
Blake, though, appears to be at the center of the drama once more, as he states during a confessional, "I'm desperate. My back's against the wall. I told her I'm not in love with her."
The preview flashes to Katie crying next, as she agonizes over which men to continue her journey with and hopes that everything works out in the end.
"This is so hard. There is this possibility of sending home the wrong person," she says. "The one thing that's keeping me going is the hope that this is all worth it in the end."
By signing up, you agree to our Terms of Use and Privacy Policy
® & © 2021 CBS Studios Inc. © 2021 CBS Television Distribution and CBS Interactive Inc. All Rights Reserved.
Yahoo Entertainment 13 July, 2021 - 07:46am
The Bachelorette contestant Justin Glaze is apologizing for his prior offensive tweets that recently circulated online.
The tweets, which were written between 2009 and 2011 when Glaze, 27, was a teenager, resurfaced on Reddit over the weekend. In the posts, Glaze uses homophobic slurs and makes insulting comments about Black women while also promoting colorism.
On Monday, Glaze addressed the posts during an appearance on the Bachelor Happy Hour podcast with Becca Kufrin and guest co-host Tayshia Adams.
"As I reflect on everything I just went through with this whole journey, oftentimes people ask me what I took from it," he begins in PEOPLE's exclusive sneak peek of the podcast which airs in full late Monday night. "And one of the biggest takeaways for me was just my personal growth, and one of those things is being able to hold myself accountable, which is something that historically I wasn't able to do. So, I have no issue with owning up and apologizing from the bottom of my heart for the really hurtful words that I used."
He continues, "The last thing that I want to do is run from it. That's not who I am. I just want to speak from the heart, and hopefully, people will get an understanding of where I was then versus where I am now. When I look back at 14-year-old Justin, I was in high school and quite frankly I was the type of person who for whatever reason felt the need to fit in and say funny things and keep up with what my peers were doing and saying. The folks I had associated with would throw around really hurtful slurs that, at the time, I didn't really think anything of."
Glaze adds that he doesn't want anyone to defend him because, even though the remarks are a decade old, "what I said was ignorant and hurtful then [and ] it's ignorant and hurtful now."
"No matter how long it was, those words shouldn't have come out of my mouth," he says "I'm obviously in a much different place now, over a decade later as a 27-year-old and I can look back and be ashamed of the words that I used...I know as I've matured and evolved and grown as a person, I'm a totally different version of Justin than I was."
"I know those words would never come out of my mouth, because I know the weight that they carry, no matter what context they're used in. I understand how much allyship and support those groups that I offended need."
Glaze tells Kufrin and Adams that the criticism he's received is a "wake-up call to let me know that I need to continue to put that work in and continue to these groups that need allyship and need support."
He concludes, "Unfortunately, [at that time], my underdeveloped brain wasn't thinking, 'How can these words hurt people later on in life if they were to ever resurface?' I'm not making any excuses. I need to be fully held accountable for my actions and my words. I fully understand that, and I just want people to know that I've changed immensely since then and I'm fully aware of the weight that my words carry."
Glaze is currently vying for Katie Thurston's heart on season 17 of The Bachelorette. So far, Thurston has not publicly acknowledged Glaze's past tweets.
The full episode of the Bachelor Happy Hour is available after Monday's The Bachelorette.
A Quiet Place Part II brought people back to theaters after a year of near silence. Now, just in time for the film's widespread Blu-ray and Paramount+ digital release, we have an exclusive behind-the-scenes clip with director John Krasinski, as he guides one actor through one of the heart-racing escape scenes.
Tensions rose with the official arrival of Blake, and Michael A.'s group date injury left "Bachelorette" star Katie "pretty emotional."
2ND UPDATE, 7:21 PM: A Washington State judge issued a $100,000 warrant for the arrest of Kyle Massey, after the former Disney Channel star failed for a second time to appear for his arraignment. The actor, who once starred in series such as That's So Raven and Cory in the House, was charged with one count of immoral communication […]
Users in South Korea's capital are told to limit sweat-splashing and quick-breathing.
The arrest of a failed Haitian businessman living in Florida who authorities say was a key player in the killing of Haiti's president deepened the mystery Monday into an already convoluted plot surrounding the assassination.
The Ministry of Health (MOH) on Monday (12 July) confirmed 26 new COVID-19 cases in Singapore, taking the country's total case count to 62,718.
Also on Monday's episode, Katie challenged her remaining suitors to refrain from pleasuring themselves
Did you know that for the first time in history, women are drinking as much as men? That's a tidbit that Jada Pinkett Smith shared on the latest broadcast of her Red Table Talk where she revealed her personal past with alcohol abuse, the increase in alcohol use in women (especially casual drinking since the […]
"It's also really expensive to go on reality TV," Elena Davies said on Bachelorette alum Jason Tartick's podcast
Tom Ford looks good on him.
David Harbour recently revealed that wife Lily Allen "honestly has some mixed feelings" about his weight-loss after she began dating him when he said he looked his "worst."
Texas Democrats plan to leave the state en masse to block GOP bills by preventing the needed legislative quorum.
Episode five of the Marvel series featured Loki coming face-to-face with more variants, but the show also sneaked in a nod to the God of Thunder.
As a veteran, the Clippers would seem to be a better fit for John Wall than the rebuilding Rockets. Finances, however, make it challenging.
Activists have spent years pushing for the destigmatization of the word "fat," which has long been considered an insult.
ESPN named Trent Williams the top offensive tackle in the NFL. While it's disappointing for WFT fans, the franchise is in outstanding shape.
Bachelor Nation, you won't see this twist coming.
Cosmopolitan 13 July, 2021 - 07:35am
Katie Thurston only has a handful of contestants left on The Bachelorette, and the time has finally come to talk about Brendan Scanzano. Whomst, you ask? BRENDAN SCANZANO, I said!!! The 26-year-old firefighter trainee who's from Toronto! No, he hasn't gotten much screen time this season, but he's still in this thing, dammit! Anyway, we know a ton about how far Brendan makes it (read: whether it's worth getting emotionally attached to him or not) and if he's on Bachelor in Paradise this season, so come hither if that piques your interest this fine Monday.
In case you haven't been paying any attention whatsoever to Brendan while he's been on TV, here's a little bit about his personality (plus what he's looking for in a relationship) from whoever's tasked with writing ABC's slightly unhinged contestant bios:
Not professionally or anything, but hockey is definitely one of his hobbies. Brendan actually chatted about this in his Bachelorette intro, saying his dad wanted him to pursue a career in hockey (Canada, eh), but ultimately, he didn't love it enough and decided to put his time and effort into being a firefighter.
Reality Steve reported this news way back when Katie's season was first being cast, and there are actually pictures of Blake Moynes on Brendan's Insta. Like, it looks as though they straight-up play on a hockey team together? Curious!
Pretty ~interesting~ that Blake chose to come on the same dating show as his friend, but hey...maybe they aren't that close.
Sorry to break this news to all you Brendan fans, but our dude does not win Katie's season. In fact, he doesn't even make it to the final four. Major spoiler, but Katie's actual winner? That'd be Brendan's buddy Blake. Kinda makes you think what could have happened if he didn't join the show, huh!
At least, not as far as we know (ABC will be adding more contestants to the mix, so stay tuned). Which means this could be the last time you ever see Brendan on reality TV again. That is, unless ABC decides to make him their next Bachelor, which...I guess could happen?
Anyway, here's a look at who is going on Bachelor in Paradise, in case you're curious!