Read full article at Clemson Tigers
Shakin The Southland 14 July, 2021 - 11:05am
Will Taylor gives the football team a boost of depth, the baseball team a potential star.
Two incoming three-star freshman were due to join the Tigers in the Fall to fill out the depth chart at quarterback: Bubba Chandler from the Athens, GA area and Will Taylor from Irmo, SC just 17 miles away from U of SC. Both players are dual-sport athletes so this week's MLB draft would determine if they actually stepped foot on campus or if they joined an MLB team's minor league system.
Bubba Chandler was drafted 72nd overall by the Pittsburgh Pirates and has already announced his decision to forgo college and begin his professional baseball career. The bonus slot value for his draft position is $870,700.
Will Taylor, who some projected to go as high as 12th overall, dropped into the 19th round where he was selected by the Texas Rangers. This doesn't indicate any red flags in his evaluation. Rather, it is an indication that teams understood he planned to sign with Clemson where he will play both football and baseball.
Since the draft, Taylor has confirmed his plans to enroll at Clemson. This gives the football team a little more depth in the QB room for 2021. With Phommachanh injured, Clemson now has DJ Uiagalelei, Hunter Helms, Will Taylor, and walk-on freshman Billy Wiles at quarterback for 2021.
While the this is certainly a positive development, far too much has been made of Clemson's depth at QB. Regardless of what happened this week with the MLB draft, the Tigers are one of the two or three best teams in the country with a healthy DJ Uiagalelei, but only one of the two or three best teams in the ACC without him. That didn't change when Phommachanh was injured and it doesn't materially change with this news. Nevertheless, this is certainly welcome. In the short-term, he adds QB depth, and in the long-term, it sounds like he could be a valuable slot receiver:
"We expect him to move to wideout, and I really do think that he's got a chance to be elite as a receiver, really special. We're going to take him this first year and we're going to really teach him as a quarterback, and then the plan is to move him. But again, he'll always have that foundation in play." - Coach Swinney
On the baseball diamond, Will Taylor is a speedy centerfielder who hit .450 with a .586 on-base percentage and 21 steals as a high school senior. Perfect Game ranked him as the 6th best outfield prospect overall. His baseball coach said he "has one of the greatest work ethics" of any player he has coached. Further, he said he has "MLB power and speed."
Securing Will Taylor's commitment is a tremendous win for the baseball program. This is exactly the news Coach Monte Lee and the struggling baseball program needed. Will Taylor should help the baseball team immediately. In the coming years could be a star outfielder on the baseball diamond and a contributor as a speedy slot receiver on the gridiron!
The Dallas Morning News 14 July, 2021 - 10:41am
6:33 PM on Jul 13, 2021 CDT
DENVER — Talk about your scouting jobs. The Rangers found a first-round talent still sticking around in the 19th round Tuesday as the amateur draft wound down. There was a reason outfielder Will Taylor was still there.
Taylor, ranked as the No. 21 prospect in the country by Baseball America, is headed to Clemson to play both football and baseball. He is a highly-regarded quarterback. He is highly unlikely to sign, but the Rangers plan to give it a shot. He worked out for the Rangers in Arlington prior to the draft.
"We felt like the talent alone was worth a draft pick," said scouting director Kip Fagg. "We will kind of see where this goes. We can't predict anything, but we like the kid and his family and like what they are about."
Teams can spend up to $125,000 for picks in the 11th through 20th rounds. They can also allocate any many remaining from their signing pool from the first 10 rounds. Even so, they are not likely to get close to first-round money, which is likely what it would take to realistically try to talk him out of Clemson.
He was not the only draft choice on Tuesday who will present some challenges. The Rangers drafted six high schoolers among their 10 picks Tuesday. Pitchers Ryan Ure (16th round) and Kyle Larsen (18th) have commitments to Oklahoma State and Florida respectively.
The Rangers also selected Tennessee right-hander Jackson Leath of Waxahachie in the 12th round. Leath pitched in just two games in 2021 due to a severe hamstring injury. He has been rehabbing at TMI Sports Medicine in Arlington where Rangers team physician Dr. Keith Meister maintains his practice.
The Rangers dedicated their final pick, right-hander Joseph Montalvo, to the memory of late country music artist Charley Pride, who was a minority stake holder in the team. Pride's son, Dion Pride, was the Rangers' representative to the first round of the draft Sunday.
Find more Rangers coverage from The Dallas Morning News here.
Stand with us in our mission to discover and uncover the story of North Texas
The Spun 13 July, 2021 - 03:56pm
What's trending in the sports world today.
The 2021 Clemson football recruiting class was not limited to being talented on the gridiron. Both of the Tigers' quarterback signees were chosen in the MLB Draft.
One day after Bubba Chandler was selected in the third round by the Pittsburgh Pirates, incoming freshman Will Taylor was picked by the Texas Rangers in the 19th round. Taylor, who was regarded as a top 25 prospect by Baseball America, is expected to stick with his commitment to Clemson.
Chandler, meanwhile, has given indications he will be forgoing his college football and baseball careers and signing with the Pirates soon.
Congratulations to @willtaylor_10 on being drafted by the Texas Rangers! pic.twitter.com/2gpxxNqxyS
— Clemson Football (@ClemsonFB) July 13, 2021
Taylor, who was a star outfielder for Irmo (S.C.) Dutch Fork, is rated as a three-star prospect by 247Sports' Composite Rankings.
The 5-foot-10, 175-pound athlete was also listed as the No. 18 senior football player in South Carolina this year. As a senior, Taylor led Dutch Fork to a fifth-straight state title, throwing for 2,237 yards and 21 touchdowns while rushing for 448 yards and 11 scores.
While Taylor signed with Clemson as a quarterback, it is conceivable he could see the field as a slot receiver or on special teams.
Matt is an Editor at The Spun Media.
Copyright © 2021 The Spun · All Rights Reserved · Powered by BizBudding Inc.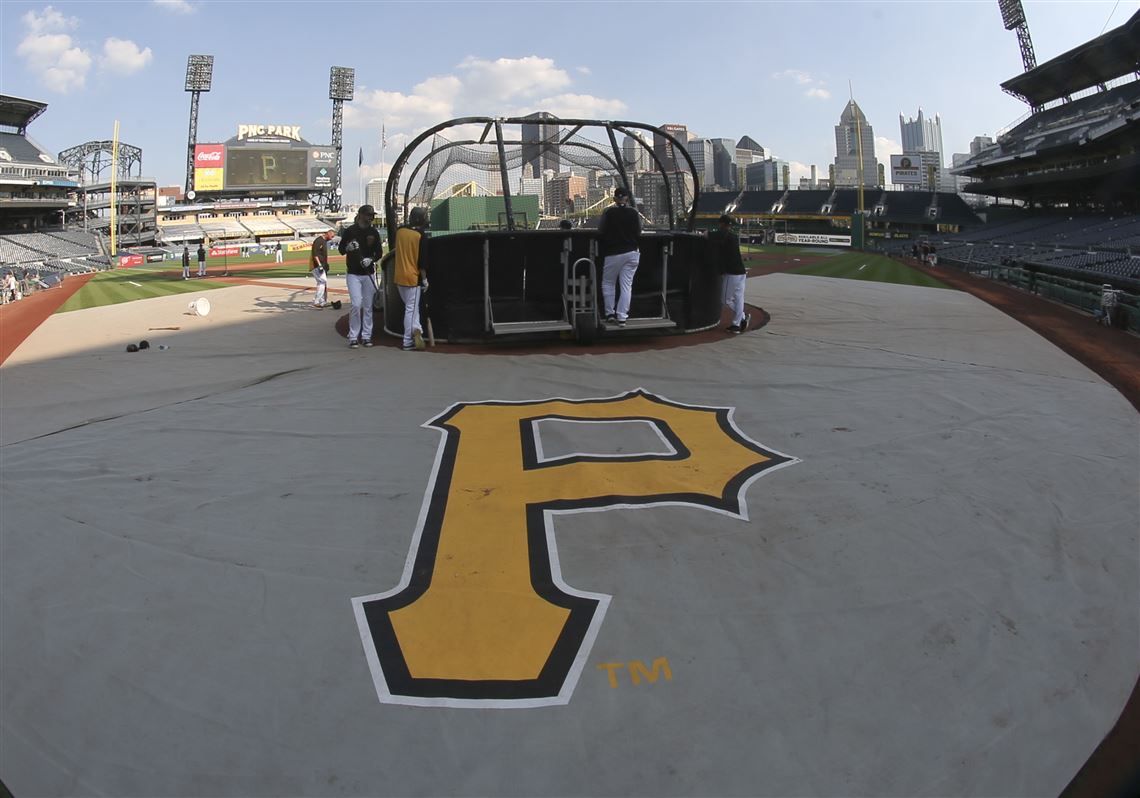 Pittsburgh Post-Gazette 13 July, 2021 - 02:50pm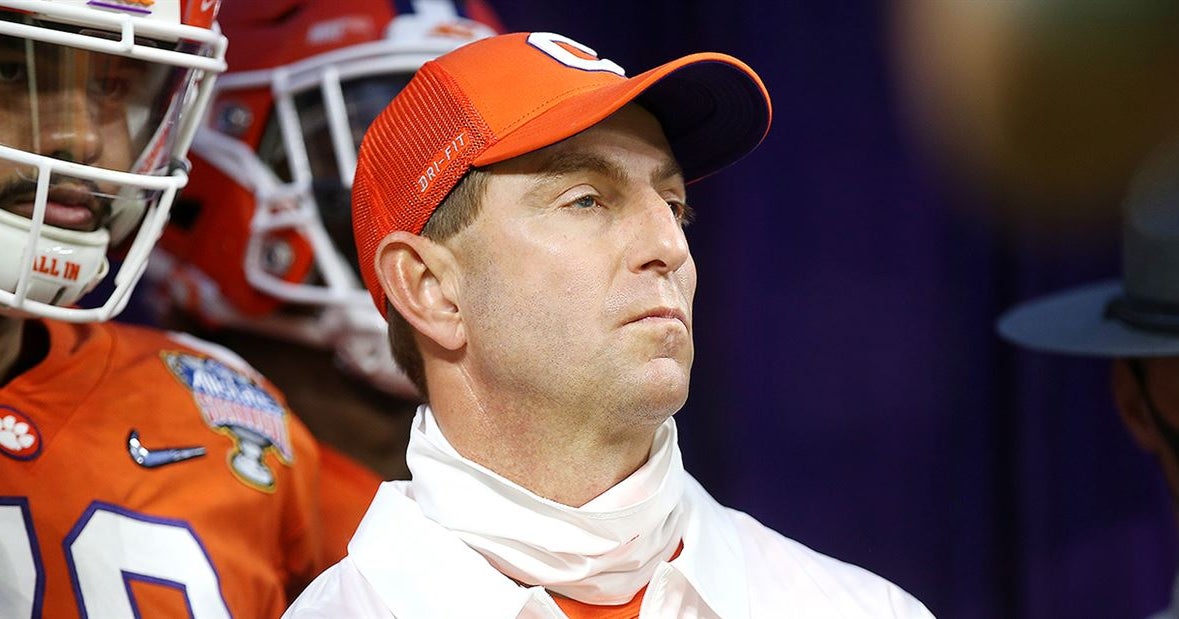 247Sports 13 July, 2021 - 12:51pm
Go VIP - One Month for Only $1
Every year there are a handful of college football commits who end up turning down the opportunity in order to become professional baseball players. It usually depends on which round and how much signing bonus money is slotted for the prospect.
In the case of Will Taylor, a 2021 Clemson football signee as a slot receiver/quarterback, several baseball scouts saw immense potential in the outfielder from Dutch Fork High School in Columbia, S.C. The Texas Rangers took a chance on Taylor by selecting him in the 19th round of the MLB Draft on Tuesday.
According to Taylor's father, Eddie, the football and baseball standout has made his decision.
A video accompaniment of the MLB Draft Tracker account's tweet announcing Taylor's selection by the Rangers explained the South Carolina native's prowess on the baseball field with the following:
"An argument can be made that baseball's Will Taylor's third-best sport. He's still talented enough on the diamond to go in the top three rounds in the 2021 draft. He accounted for 32 touchdowns while quarterbacking Dutch Fork High School to the South Carolina 5A state title this fall and has committed to play slot receiver as well as the outfield for Clemson if he doesn't turn pro. He also won state wrestling championships as a sophomore and junior. Taylor's more advanced than the typical multi-sport athlete who hasn't devoted himself to baseball. He could get significantly better once he plays baseball full time."
CBS Sports MLB analyst R.J. Anderson spoke at length ahead of the draft about the decision facing college football signees.
"I have Taylor at No. 12, so the No. 12 slot has a suggested bonus value a little under $4.4 million," Anderson said. "In theory, if Taylor were to go in that slot — he could get more than that — but the team has to calculate the larger bonus to make sure they don't go too far over. If you're Will Taylor, you're probably expecting to sign for more than $3 million based on what I know of how teams evaluate him."
Go VIP - One Month for Only $1
FanSided 13 July, 2021 - 09:46am
Apr 3, 2021; Clemson, South Carolina, USA; Clemson head coach Dabo Swinney and his staff watch as players warm up before their annual spring game at Memorial Stadium. Mandatory Credit: Ken Ruinard-USA TODAY Sports
Bubba Chandler signed with the Clemson Tigers, but he may not be playing football for much longer. In addition to being a very talented three-star quarterback prospect for the Clemson Tigers, Chandler was also a remarkable high school baseball player.
And as it turns out, Chandler now has the opportunity to move on to play professional baseball after being drafted by the Pittsburgh Pirates.
Chandler was selected on the second day of the 2021 MLB Draft when the Pirates chose him in the third round with the 72nd overall pick. Unsurprisingly, he's now representing his new MLB organization in his Twitter bio with no mention of being a Clemson student or football player.
Bubba Chandler updated his bio pretty quickly pic.twitter.com/i9IUW4RTHM
— Matt Connolly (@MattOnClemson) July 12, 2021
But while losing someone as talented as Chandler would be devastating for many teams, Clemson head coach Dabo Swinney probably isn't losing much sleep over this.
Let's get to work 🤝 https://t.co/aE5G6R9IrQ
— Bubba Chandler (@Bubbachandler_) July 12, 2021
It's clear that Chandler is talented, but losing him won't be the end of the world for the Clemson Tigers. 247Sports rated the Bogart, Georgia native as a four-star quarterback, but Swinney and his team don't have too much to worry about. In fact, Clemson is celebrating the accomplishment.
142 D1 baseball programs did not have a draft pick in the 2021 @MLB Draft.
… @ClemsonFB had two 😃 pic.twitter.com/z7vq2C61dA
— Clemson Football (@ClemsonFB) July 13, 2021
The Tigers will be turning their offense over to sophomore star quarterback D.J. Uiagalelei. At 6-foot-4 and 250 pounds, Uiagalelei is more physically imposing than many other quarterbacks out there and he certainly was difficult for opposing teams to stop as a freshman.
Uiagalelei played in nine games during the 2020 season, including a pair of starts when Trevor Lawrence was out with COVID. The former five-star recruit showed plenty of potential. Throughout the year, Uiagalelei threw for 914 yards and five touchdowns against zero interceptions while completing 66.7 percent of his passes.
Beyond Uiagalelei, Clemson has a commitment from the nation's No. 6 quarterback recruit Cade Klubnik and they are in a recruiting battle for Arch Manning, the No. 1 quarterback in the 2023 recruiting class.
So, while it might sting a little bit to lose someone as talented as Chandler, the Clemson Tigers will be more than okay if he goes on to pursue a professional baseball career.
Build your custom FanSided Daily email newsletter with news and analysis on All College Football and all your favorite sports teams, TV shows, and more.
Your favorite teams, topics, and players all on your favorite mobile devices.
Powered by Minute Media © 2021 All Rights Reserved.
WSPA 7News 12 July, 2021 - 07:38pm
Clemson freshman QB Bubba Chandler heard his name called by the Pittsburgh Pirates with the first pick of the third round in Monday's second day of the MLB Draft.
Chandler's Twitter account moments later gave the impression that the right-handed pitcher is all in with baseball, although he's made no official announcement.
His fellow freshman QB Will Taylor went undrafted over the first two days and told Columbia TV station WOLO Monday evening that he plans to remain with Clemson football. He'll likely be the back-up this fall to Tigers starter D.J. Uiagalelei.
Six USC players were selected on the day. The first was RHP Brett Kerry by the Angels in the fifth round with pick number 141. Among the other South Carolina players taken was slugger Wes Clarke, who tied for the NCAA lead with 23 home runs, taken in Round 10 by the Brewers.
Two slots after Kerry's selection, the Nationals picked Dorman outfielder T.J. White, an Indiana signee who drew attention at a recent MLB scouting combine.
Wofford outfielder Colin Davis was taken by Seattle in the seventh round and the Mariners picked Clemson shortstop James Parker in the eighth round just a few slots after Detroit made USC Upstate RHP Jordan Marks an eighth round selection.
Clemson lefty Keyshawn Askew was picked by the Mets in Round 10.
Copyright 2021 Nexstar Media Inc. All rights reserved. This material may not be published, broadcast, rewritten, or redistributed.
PHOENIX (AP) — Arizona's largest county approved nearly $3 million Wednesday for new vote-counting machines to replace those used in the 2020 election, which were given to legislative Republicans for a partisan review of the results.
The GOP-controlled Maricopa County Board of Supervisors said the machines were compromised because they were in the control of firms not accredited to handle election equipment. Secretary of State Katie Hobbs, a Democrat, had said she would seek to decertify the machines if the county planned to use them again.
Some owners are labeling it as a staff shortage across the city.
The Internal Revenue Service announced on Tuesday it will send out refunds this week to 4.6 million taxpayers who overpaid taxes on unemployment compensation received in 2020.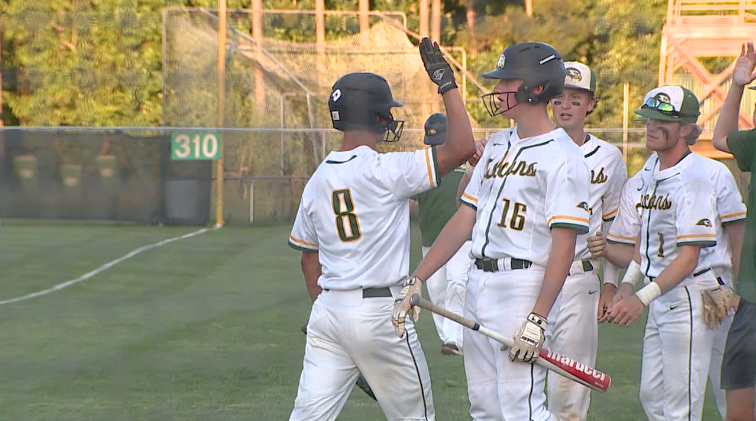 Abccolumbia.com 12 July, 2021 - 05:09pm
Highly-touted baseball prospect Will Taylor will go to school after all.
The two-way Dutch Fork grad and Clemson signee told ABC Columbia Monday night that he intends to play for the Tigers and won't sign with a Major League Baseball team after not being selected in the first 10 rounds of the MLB Draft Sunday and Monday. It's not clear how much Taylor was asking from MLB teams, though he would have received between $2 and $4 million had he been selected in the first round.
Taylor was projected to go as high as ninth overall in this year's draft, but now the Tigers will have him on both the football and baseball teams for at least three years.
The incoming freshman hit .450 with seven homers, 33 RBI's and 34 runs scored this season for the Silver Foxes.
To get alerts for breaking news, download the ABC Columbia News App for iPhone or Android