Nancy Pelosi
SpeakerPelosi
Ensuring every American has a roof overhead is a value that unites the Democratic Party. That's why I led a relentless campaign to extend the CDC eviction moratorium. In an act of pure cruelty, Republicans blocked this measure — leaving children and families out on the streets.

State of the Union
CNNSotu
CNN's @jaketapper: Who's to blame for the eviction moratorium expiring? Rep. @AOC : "There was, frankly, a handful of conservative Democrats in the House that threatened to get on planes rather than hold this vote and we have to really just call a spade a spade." #CNNSOTU pic.twitter.com/FXW7o1SIOD
Cori Bush
CoriBush
5 AM. This morning felt cold, like the wind was blowing straight through my sleeping bag. Since Friday—when some colleagues chose early vacation over voting to prevent evictions—we've been at the Capitol. It's an eviction emergency. Our people need an eviction moratorium. Now.
Jackie Fielder
JackieFielder_
In solidarity with all people behind on rent and @CoriBush, we're out at @SpeakerPelosi 's mansion delivering an "eviction" notice. Our Congresswoman needs to convene Congress to extend the eviction moratorium. pic.twitter.com/4Hrpb0OMnZ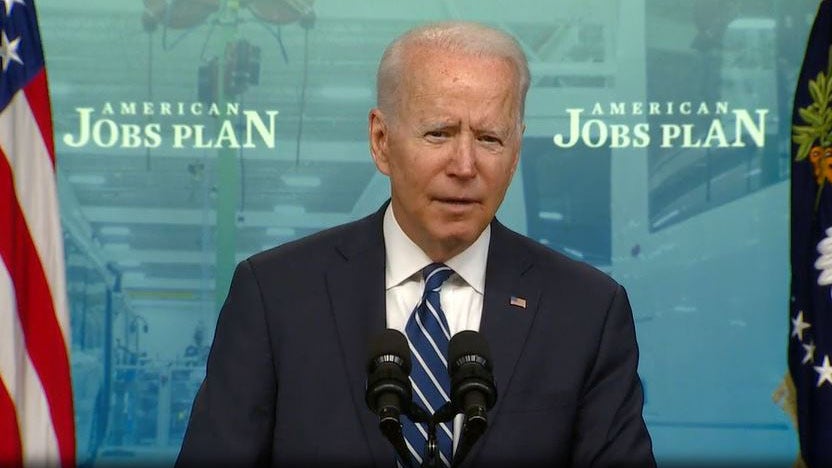 This material may not be published, broadcast, rewritten, or redistributed. ©2021 FOX News Network, LLC. All rights reserved. Quotes displayed in real-time or delayed by at least 15 minutes. Market data provided by Factset. Powered and implemented by FactSet Digital Solutions. Legal Statement. Mutual Fund and ETF data provided by Refinitiv Lipper.
'Fox News Sunday' panel weighs in on mask mandate on Capitol Hill and the expiring eviction moratorium potentially impacting millions of Americans.
The Biden White House said Monday that it lacked the legal authority to extend the federal moratorium on evictions that expired over the weekend, putting pressure on states that have been "too slow" to disburse the billions of dollars in assistance to the millions of renters who face being thrown out of their homes.
White House press secretary Jen Psaki said Biden would have "strongly supported" a decision by the Centers for Disease Control and Prevention (CDC) to further extend its eviction moratorium, but noted that the Supreme Court declared in June that the CDC could not grant such an extension without congressional approval. The White House said Biden's idea for a new, 30-day eviction moratorium focusing on counties with high infection rates was also shot down by the CDC.
"To date, CDC Director Rochelle Walensky and her team have been unable to find legal authority for a new, targeted eviction moratorium," White House press secretary Psaki said in a statement Monday. "Our team is redoubling efforts to identify all available legal authorities to provide necessary protections. In the meantime, the President will continue to do everything in his power to help renters from eviction."
Psaki said the administration was calling on individual states to extend or put in place evictions moratoria for at the least the next two months and "challenging every landlord to hold off on evictions for the next 30 days."
During a White House press briefing Monday afternoon, Gene Sperling, who is responsible for overseeing the implementation of President Biden's American Rescue Plan, said more than a half-dozen times that Biden is "double, triple and quadruple" checking the administration's authority to extend the moratorium.
Get all the stories you need-to-know from the most powerful name in news delivered first thing every morning to your inbox
You've successfully subscribed to this newsletter!
This material may not be published, broadcast, rewritten, or redistributed. ©2021 FOX News Network, LLC. All rights reserved. Quotes displayed in real-time or delayed by at least 15 minutes. Market data provided by Factset. Powered and implemented by FactSet Digital Solutions. Legal Statement. Mutual Fund and ETF data provided by Refinitiv Lipper.
Read full article at Fox News
WBIR Channel 10 02 August, 2021 - 08:40pm
WGN News 02 August, 2021 - 08:40pm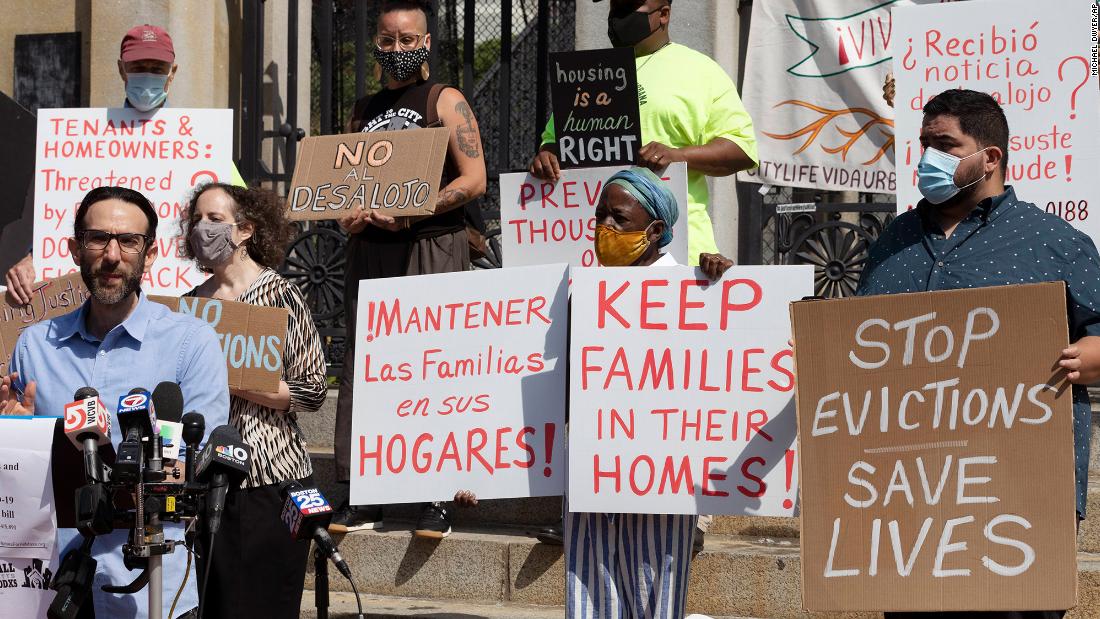 CNN 02 August, 2021 - 08:40pm
Updated 6:09 PM ET, Mon August 2, 2021
You can set your browser to block or alert you about these cookies, but some parts of the site will not work.
CNN 02 August, 2021 - 05:25pm
USA TODAY 02 August, 2021 - 05:25pm
Los Angeles Times 02 August, 2021 - 03:36pm
In December and again in March, Congress voted to spend a total of $46.6 billion on federal rent relief for tenants who fell behind on their rent because of the pandemic. There was bipartisan support to create this unprecedented program because members of Congress, along with President Trump and later President Biden, recognized the real societal and economic benefits to keeping tenants housed and landlords whole.
Yet despite the good intentions, it's taken longer than expected to get relief into the hands of tenants and landlords. Just $3 billion — 6% of the funding — had reached people in need by the end of June, according to the Treasury Department.
That's why it's so mind-boggling that Congress and Biden didn't act to extend the national eviction moratorium a little bit longer so rent relief dollars could reach tenants and landlords. It's cruel to end the moratorium when there is money available that could prevent the tremendous upheaval that eviction represents for tenants, and the well-documented long-term repercussions.
As of June, an estimated 5.6 million renters owed a total of $24 billion in back rent, according to Mark Zandi, an economist at Moody's Analytics. In theory, there should be plenty of money available to pay off qualified tenants' rent debt. But states and localities have struggled to get the funding out. They had to build rent-relief distribution programs from scratch and manage onerous application requirements.
Because of those delays, some states have chosen to give tenants more time to receive rent relief before resuming evictions. In California, Gov. Gavin Newsom and lawmakers extended the eviction moratorium through Sept. 30. Other states, including Oregon and Nevada, have temporarily barred evictions from moving forward against tenants who have applied for aid. Why didn't Congress or the Biden administration pursue these logical, humane approaches?
The Supreme Court decided at the end of June that the Biden administration could not simply extend the moratorium. Congress would need to pass legislation. Despite the looming July 31 deadline, neither Congress nor the Biden administration showed any real urgency to act until late last week. A last-minute scramble by Democrats to delay evictions a couple more months fell apart and the moratorium expired.
Landlord groups have been pressuring Congress and the Biden administration to let the moratorium expire. There's an understandable frustration. Property owners have been forced to forgo payments for more than a year, and mom-and-pop landlords have been hit especially hard. In an ideal world of government efficiency, those landlords would already have relief in hand and rent debt erased.
This is just the kind of pain that lawmakers intended to prevent when they passed the rent relief programs. By allowing the national eviction moratorium to expire, Congress and the Biden administration gutted their own good intentions.
Get thought-provoking perspectives with our weekly newsletter.
You may occasionally receive promotional content from the Los Angeles Times.
The Los Angeles Times' editorial board determines the editorial positions of the organization. The editorial board opines on the important issues of the day – exhorting, explaining, deploring, mourning, applauding or championing, as the case may be. The board, which operates separately from the newsroom, proceeds on the presumption that serious, non-partisan, intellectually honest engagement with the world is a requirement of good citizenship. You can read more about the board's mission and its members at the About The Times Editorial Board page.
The Washington Post 02 August, 2021 - 09:46am
As we know that Sierra finds out the hiding spot of the Professor and a face-to-face interaction is due, one can only hope that like every other time, our beloved Professor has a back up plan for the heist to continue. We see a lot of blood baths happening, Berlin hugging a mysterious human, Tokyo snuggling up to another lover and more little pieces of puzzle are scattered around in the trailer. While the trailer is in Spanish, it leaves you with enough scope for guess work to begin. As per the official synopsis, "The gang has been shut in the Bank of Spain for over 100 hours. They have managed to rescue Lisbon, but their darkest moment is upon them after losing one of their own. The Professor has been captured by Sierra and, for the first time, doesn't have an escape plan. Just when it seems like nothing else could go wrong, an enemy comes on the scene that is much more powerful than any they've faced: the army. The end of the greatest heist in history is approaching, and what began as a robbery will turn into a war."
The visuals are aesthetic like always and as the clock has been ticked off, we simply cannot wait for 3rd September to come sooner so we finally get to witness this epic heist one more time. What are your favourite theories and guess work? Share with us in the comment section below!