Steve Vladeck
steve_vladeck
Second (but *not* last) #SCOTUS ruling is in Collins (Fannie/Freddie). Court holds that (1) shareholders can't bring statutory challenge to 2012 amendment; & (2) FHFA structure is unconstitutional. Remands to lower courts to consider whether const'l defect affects 2012 amendment.

Howard Bashman
howappealing
"Biden Removes Chief of Housing Agency After Supreme Court Ruling; The case was brought by shareholders of Fannie Mae and Freddie Mac, who said the law that created the agency was unconstitutional": Matthew Goldstein, Adam Liptak, and Jim Tankersley have howappealing.abovethelaw.com/2021/06/24/#156422

Phil Mattingly
Phil_Mattingly
President Biden will replace the federal regulator who oversees mortgage giants Fannie Mae and Freddie Mac today, per a White House official. Comes in the wake of today's SCOTUS decision that made it easier to replace the current FHFA director.
Lawrence Hurley
lawrencehurley
Supreme Court rules structure of FHFA is unconstitutional but rejects statutory challenge brought by Fannie Mae/Freddie Mac shareholders to the "net worth sweep"
The Supreme Court opened the door for Calabria's removal with a Wednesday ruling that made clear the president had the authority to oust the regulator. A White House official responded by saying Biden would start the process of inserting an FHFA director who supports the administration's priorities on housing policy. The official asked not to be identified discussing Biden's intentions.
In addition to paving the way for Calabria's removal, the Supreme Court also dealt a crushing blow to Fannie and Freddie shareholders who are challenging the government's collection of more than $100 billion of the companies' profits. The justices rejected claims that the FHFA exceeded its authority under federal law, leaving investors few options to get their hands on funds they've been seeking for years.
Fannie and Freddie shares cratered on the high court's decision, with each plunging the most in intraday trading since 2013.
Calabria is a libertarian economist who has long supported releasing Fannie and Freddie from federal control. He's also sought to reduce the companies' footprint in the mortgage market, arguing that the extent of their operations puts taxpayers at risk.
In a statement, Calabria said he respects the Supreme Court's decision and wishes his successor all the best in fixing the remaining flaws of the U.S.' housing finance system.
The Biden administration may not be in any rush to free Fannie and Freddie. That's because it's potentially easier to make the companies extend mortgage financing to underserved communities as long as they are wards of the state. Eliminating economic inequities is a top goal for the White House. Biden would likely name an acting FHFA director before nominating a permanent replacement.
Among issues Wall Street will be focused on is whether a new FHFA head will make it easier for borrowers to refinance their loans — something that would have implications for investors in mortgage securities issued by Fannie and Freddie, said Ajay Rajadhyaksha, head of macro research at Barclays bank in New York. He signaled it would be a mistake for the Biden administration to dramatically overhaul housing policy because it's such a crucial component of the U.S. economy.
Determining what to do with Fannie and Freddie is the last major policy decision remaining from the 2008 financial crisis. The companies got into trouble when the housing market tanked in the run up to the Great Recession, prompting the government to rescue them with $187.5 billion in taxpayer funds. The firms have since become profitable again, paying out billions of dollars in dividends to the Treasury.
Fannie and Freddie don't make loans. Instead, they buy mortgages from lenders and package them into bonds, guaranteeing payment to investors even if homeowners default. The process is considered essential to the $10-trillion mortgage market and in keeping borrowing rates low.
In its ruling, the Supreme Court left Fannie and Freddie shareholders with little hope of making a windfall on their holdings.
Investors, the court said, might be able to win damages on a claim that some payments Fannie and Freddie have made to the government were illegal because the FHFA director was unconstitutionally insulated from being fired by the president. But the justices said they wouldn't use that argument to toss out the entire policy decision, made in 2012, that directed the companies to send their earnings to the Treasury.
The Supreme Court sent the case back to the lower-court level, where shareholders will get the chance to show they were harmed by the lack of presidential control over the FHFA.
The latest news, analysis and insights from our politics teams from Sacramento to D.C.
You may occasionally receive promotional content from the Los Angeles Times.
Pelosi said she would create a House committee to investigate the events of Jan. 6 because the Senate hasn't.
Secretary of state affirms enough signatures collected to trigger Gov. Newsom recall election, kicking off a series of procedures to set the date.
The Biden administration extends the moratorium on tenant evictions until July 31. It was scheduled to end June 30.
The $1-trillion infrastructure deal, if successfully enacted, would mark the first major bipartisan legislative accomplishment for Biden.
The Delta variant, the fourth most-often identified variant in California, may be twice as transmissible as the conventional strain. Unvaccinated people are most at risk.
California is contending with what could be the most contagious coronavirus variant to date, prompting officials to warn that residents face significant risk if they are not vaccinated.
A number of states, including Ohio, which pioneered the vaccine lottery, have found the effects of such COVID vaccine incentives to be short-lived.
More than 1,200 cases of heart inflammation have been reported in people who received mRNA COVID-19 vaccines, according to the CDC.
Coronavirus and COVID-19 pandemic and health news.
On a swing through Europe, Secretary of State Antony J. Blinken visits a Holocaust memorial in Berlin and says the world must learn its lessons.
The Biden administration aims to reduce immigration from El Salvador, Guatemala and Honduras, the so-called Northern Triangle. Why target those nations?
Generational peers say they should give way, find other ways to serve.
Former California Rep. Katie Hill was a victim of revenge porn. Now, she seeks to make it a federal crime.
A bipartisan group of senators has reached a tentative framework on an infrastructure deal ahead of a crucial meeting with President Biden at the White House
Read full article at Los Angeles Times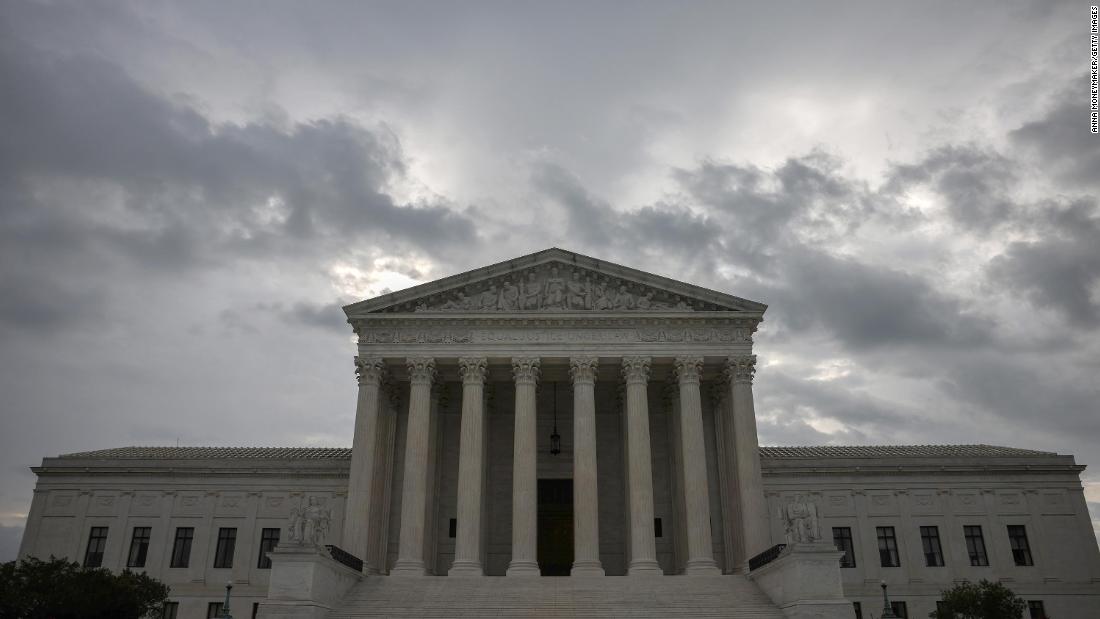 CNN 24 June, 2021 - 10:02am
Updated 10:36 AM ET, Wed June 23, 2021
Bloomberg Markets and Finance 24 June, 2021 - 10:02am
msnNOW 24 June, 2021 - 10:02am
WASHINGTON — The U.S. Supreme Court on Wednesday made it easier for President Joe Biden to remove the head of the federal housing finance agency — a move the White House said he intends to make right away — while also nixing separate claims brought by shareholders of mortgage finance companies Fannie Mae and Freddie Mac.
The court, in a 7-2 ruling, upheld part of a lower court's ruling that the Federal Housing Finance Agency's structure is unconstitutional under the separation of powers doctrine because its lone director is insufficiently accountable to the president.
But the justices unanimously faulted the lower court for allowing the shareholders to pursue separate litigation challenging a 2012 agreement between the FHFA and the Treasury Department arising from the government's rescue of the mortgage finance firms following the 2008 housing crisis.
The Democratic president in light of the ruling will replace the agency's current director, Mark Calabria, who was appointed to the post by then-President Donald Trump, the White House said.
Calabria said in a statement he would abide by Wednesday's ruling and wished his successor well in overseeing the enterprises.
Why Republicans should be worried about Iowa
Video shows moment building collapses in Florida
As violent crime surges nationwide, this city's crime rate is at a 50-year low
Gen. Mark Milley fires back against GOP criticism of critical race theory
Briahna Joy Gray- Biden Is Keeping The Filibuster To Have 'A Joe Manchin Presidency'
VP Harris should be visiting border area that is 'adversely' affected: Rove
Rep. Josh Gottheimer: 'We're now inches away' from a bipartisan infrastructure deal
Number of missing people unknown after Florida condo building collapse
Cuban migrants are attempting treacherous journey to US
Half of American teens believe that communism, socialism is good: Congresswoman Salazar
Congressman Salazar applauds DeSantis' call for students to learn the evils of communism: 'Bravo'
Officials: 35 people rescued from partial building collapse, search and rescue still underway
Travis Fritts, owner of Old Nation Brewery
Lara Trump: 'Outrageous' to see Biden targeting gun rights amid violent crime surge
Trump Detachment: Ivanka and Jared Distancing Themselves From Trump's 2020 Election Complaints
The ruling was a body blow to the shareholders in their long-running battle contesting the government's total claim on the two companies profits despite winning on the constitutional issue. It likely also means the Fannie and Freddie will not be leaving their government conservatorship anytime soon.
The court, in an opinion authored by Justice Samuel Alito, sent the case back to lower courts on whether the shareholders can obtain compensation based on their constitutional claims. The court noted, however, that the shareholders could not seek to void the 20212 agreement altogether.
Alito also cast doubt on the notion that any subsequent FHFA decisions implementing the 2012 agreement could be cast aside either, saying "there is no reason to regard any of the actions taken by the FHFA ... as void."
The ruling triggered the largest sell off in Fannie Mae and Freddie Mac in years in late-morning trading. The 37% drop in Freddie Mac shares was the largest since 2017 while the 39% plunge in Fannie Mae's stock was the largest since 2013.
Their preferred shares, owned largely by hedge funds that had bet that the litigation would go their way and force the government to release the companies from the conservatorship under which they have operated following the 2008 financial crisis, fell even further.
Fannie's preferred "S" series and Freddie's preferred "Z" series - among the last private capital raisings by both before their government takeover - both sank more than 60%.
The FHFA is led by a single director who until Wednesday's ruling could be removed by the president only "for cause."
The Supreme Court ruling, in line with a similar decision last year concerning the Consumer Financial Protection Bureau (CFPB), will give Biden and future presidents the authority to remove the head of the agency at any time.
The Supreme Court in the CFPB case ruled in June 2020 that the agency's single-director structure was unconstitutional, deciding that the president should be able to fire the director at any time.
The 2012 agreement eliminated dividend payouts to various shareholders and required Fannie and Freddie to pay the U.S. Treasury an amount equal to their quarterly net worth each quarter, which now totals billions of dollars.
Fannie and Freddie shareholders Patrick Collins, Marcus Liotta and William Hitchcock sued the FHFA and the Treasury Department in federal court in Texas in 2016 arguing that the 2012 agreement, sometimes referred to as the "net worth sweep," exceeded FHFA's authority and should be invalidated.
Trump's administration appealed a 2019 ruling by the New Orleans-based 5th U.S. Circuit Court of Appeals.
The U.S. government in 2008 seized Fannie and Freddie, private enterprises set up by Congress, at the height of the financial crisis as they teetered on the brink of insolvency. The government took a majority stake in each and they were placed under the supervision of the FHFA, which was created at the same time.
The FHFA is headed by a director who is appointed to a five-year term by the president subject to confirmation by the U.S. Senate.
Like us on Facebook to see similar stories
Please give an overall site rating:
Vox.com 24 June, 2021 - 09:00am
This obsession birthed a $124 billion Supreme Court case, Collins v. Yellen, that threatened to throw the entire US housing market into turmoil, unless a majority of the Court was willing to take a couple steps back away from its almost religious devotion to the unitary executive doctrine.
On Wednesday, the Court did just that. Although Justice Samuel Alito enthusiastically supported the unitary executive doctrine in the past, he wrote a majority opinion in Collins that walks back some of that doctrine's most frightful implications. The vote in Collins was a bit messy, with different justices joining different parts of Alito's opinion, but every member of the Court except for Justice Neil Gorsuch agreed that the plaintiffs in Collins asked for far too much.
Vox's German Lopez is here to guide you through the Biden administration's unprecedented burst of policymaking. Sign up to receive our newsletter each Friday.
Alito's decision does not abandon the unitary executive, but it steps back from some of the more alarming aspects of the Court's previous decisions applying this and similar doctrines. The Collins plaintiffs made an entirely plausible argument under those decisions that could have had devastating real-world consequences — in this case, an earthquake for the housing sector — but the Court chose to avoid that path.
The unitary executive had a previous test in front of the Supreme Court in Seila Law v. CFPB (2020). In that case, the Supreme Court struck down a federal law that gave the director of the Consumer Financial Protection Bureau a degree of independence from the president. Under that law, the CFPB director served a five-year term and could only be fired for "inefficiency, neglect of duty, or malfeasance in office."
The premise of the unitary executive doctrine is that all officials who execute federal law must be accountable to the president. That means that the president typically must be able to fire agency leaders and other top government officials at will — a view that the Supreme Court upheld in 2020. After Seila Law, President Joe Biden or whoever else occupies the White House can fire the head of the CFPB whenever they want.
Collins involves a different agency, known as the Federal Housing Finance Agency, but it involves the exact same issue as Seila Law. A federal law provides that the head of the FHFA may only be fired "for cause." The Court's decision in Collins applies the Court's holding in Seila Law, and holds that the president must have the power to fire the FHFA director at will.
But that's only one part of the Collins decision. The real question in Collins is what consequences flow from the fact that, from 2008, when the FHFA was created, until the Court's decision in Collins, the president did not have the power to fire the head of that agency. And the plaintiffs in this case claimed that some truly outlandish consequences follow.
The FHFA was created to repair the housing market turmoil that sparked the 2008 recession, and to prevent similar crises from occurring again. In carrying out this mission, the agency effectively took over Fannie Mae and Freddie Mac, two semi-public companies that play an important role in stabilizing the mortgage industry. Then it oversaw hundreds of billions of dollars' worth of transactions with the Treasury Department to keep these two companies afloat.
The Court's previous decisions, however, have some language suggesting that any action taken by an agency led by a director who is unconstitutionally shielded from presidential accountability is void — and that's certainly how the plaintiffs in Collins read those decisions. They argued that literally every action taken by the FHFA since its creation 13 years ago must be declared invalid.
Had the Supreme Court agreed with this approach, it would have meant that all of the hundreds of billions spent to prop up Fannie and Freddie were spent illegally. It's hard to even imagine how to unravel these transactions, and the process of doing so could have sparked another housing crisis similar to the catastrophic 2008 meltdown.
In any event, when confronted with the possibility of being responsible for one of the greatest financial crises in modern American history, Justice Alito blinked, as did most of his colleagues. Collins did not lead to an apocalyptic event; instead, it will stand as a warning of what can go wrong if the Court is too cavalier about remaking our constitutional system in a conservative image.
To understand the dire consequences of a ruling for the plaintiffs in Collins, it's important to go back and recount what happened during the 2008 housing crisis — and how the federal government responded to that crisis in ways that benefited millions of Americans, but that also cost certain investors a good amount of money.
Fannie and Freddie (also known as the Federal National Mortgage Association and the Federal Home Loan Mortgage Corporation) operate in an unusual gray area between the public and private sectors. Although both companies are publicly traded and have some private shareholders, they were chartered by Congress and are heavily regulated by the federal government. Among other things, the FHFA was given the power to effectively take control over both companies.
The two companies buy home loans from banks and other lenders, pool these loans together, and then sell shares of these pooled loans as "mortgage-backed securities" to private investors. As Alito explains in his Collins opinion, this process "relieve[s] mortgage lenders of the risk of default and free[s] up their capital to make more loans." Rather than having to wait 30 years for a borrower to repay a loan, Fannie and Freddie allow banks to receive an immediate infusion of cash that they can re-lend.
Fannie and Freddie, however, are not the only players in this mortgage-backed securities market. In the lead-up to the 2008 housing crisis, many banks made expensive subprime loans to borrowers who lacked the means to pay them back. Some investment banks then bought up these risky loans and packaged them together as high-risk securities. And Fannie and Freddie got into this game in the mid- to late 2000s.
Then, in the late 2000s, housing prices started to drop. Many subprime borrowers found themselves with a loan they couldn't afford to pay back, and a home that had lost so much value it was worth less than the amount they still owed on their loan. A wave of defaults ensued, driving housing prices even lower. The lending market started to dry up, and Fannie and Freddie lost $108 billion — more money than they'd made in the previous 37 years combined.
At the time, Fannie and Freddie either owned or guaranteed about $5 trillion worth of mortgage assets, or about half of all home loans in the United States. Many feared they were teetering on the brink of insolvency, and that they would have taken the entire US housing market with them if they did collapse.
To prevent such a cataclysm, the FHFA invoked its power to take charge of Fannie and Freddie. It then entered into a series of agreements with the Treasury Department to inject hundreds of billions of dollars into Fannie and Freddie's coffers. The agreement between the two companies and the Treasury was amended several times, and, under the version that was in effect from 2012 until this January, the companies agreed to pay all money that they earned in excess of a $3 billion reserve back to the Treasury Department.
As it turns out, the companies' fortunes improved shortly after this 2012 amendment went into effect, and Fannie and Freddie wound up paying the government $124 billion more than they would have under a previous version of their agreement with the Treasury Department. These lost profits enraged many of the two companies' private investors, who wanted a share of that money for themselves.
And so the Collins litigation began. The plaintiffs hoped to invalidate the 2012 amendment to Fannie and Freddie's agreement with Treasury, but they advanced a legal theory that was so sweeping in its implications that it could have thrown Fannie, Freddie, the FHFA, the Treasury Department, and the entire housing market into chaos.
Again, their argument was that any action taken by the FHFA while the agency's director was shielded from termination is void. That would have meant that the FHFA and the Treasury Department would somehow have had to unravel more than a decade's worth of transactions — transactions involving more money than the gross domestic product of Ecuador — that were taken for the explicit purpose of preventing an economic catastrophe unheard of since the Great Depression.
If that prospect sounds bonkers, that's because it is bonkers. The Collins case was the legal equivalent of a nuclear bomb set to detonate in the middle of the US housing market, unless at least five justices agreed to disarm it.
And yet the plaintiffs' arguments were entirely reasonable within the context of previous Supreme Court precedents.
First of all, there was absolutely no question, after Seila Law, that the federal law protecting the FHFA director from being fired by the president is unconstitutional. As Alito writes in Collins, "the Recovery Act's for-cause restriction on the President's removal authority violates the separation of powers. Indeed, our decision last Term in Seila Law is all but dispositive."
Second, earlier Supreme Court decisions imply that when an agency head is improperly shielded from being fired by the president, the proper course of action is to invalidate that agency's actions unless they were later ratified by an official who is accountable to the president. As the Court suggested in Bowsher v. Synar (1986), an official who is not properly accountable to the president "may not be entrusted with executive powers."
Or, as Justice Neil Gorsuch said, in a partial dissent in Collins that is Joker-esque in its nihilism, "unconstitutionally installed or improperly unsupervised" officials "cannot wield executive power," and any "attempts to do so are void."
But no other justice joined Gorsuch's opinion, and Alito's opinion for the Court can be summarized in one tweet:
To be clear, the unitary executive doctrine is still the law. And it could still create mischief in the future. Among other things, if all officials who exercise executive power must be subject to termination at the president's whim, independent boards like the Federal Reserve could potentially lose that independence, allowing the president to pressure these boards into handing down purely political decisions.
But, at the very least, the Court appears unwilling to allow hyper-technical violations of this doctrine to bring down more than a dozen years of work that may have saved us all from a depression.
Though the head of the FHFA must be removable at will by the president, Alito argues in his opinion that "there was no constitutional defect in the statutorily prescribed method of appointment to that office" — that is, an FHFA director who is nominated by the president and confirmed by the Senate may still exercise executive power. Their previous actions are not void.
It's as good a reason as any not to light the nation's economy on fire.
Millions turn to Vox to understand what's happening in the news. Our mission has never been more vital than it is in this moment: to empower through understanding. Financial contributions from our readers are a critical part of supporting our resource-intensive work and help us keep our journalism free for all. Please consider making a contribution to Vox today from as little as $3.
Check your inbox for a welcome email.
CNBC 23 June, 2021 - 02:27pm
The Biden administration will replace the leader of a massive U.S. housing finance agency following the Supreme Court's ruling that its current structure is unconstitutional.
The White House is moving forward to find a successor to Mark Calabria as head of the Federal Housing Finance Agency, which oversees mortgage giants Fannie Mae and Freddie Mac, an administration official told CNBC.
The official said that, in light of the Supreme Court's decision, President Joe Biden will seek a new head of the FHFA who better reflects the administration's values.
The decision to oust Calabria became clear after the Supreme Court ruled 7-2 on Wednesday that the housing agency should be more accountable to the Oval Office. Until Wednesday's ruling, the FHFA director could be removed by the president only "for cause."
Akin to a similar decision last year concerning the Consumer Financial Protection Bureau, the court's decision on Wednesday will give Biden and future presidents the authority to remove the head of the agency at any time.
Later Wednesday, Calabria acknowledged the high court's decision and wished his successor luck.
Read more of CNBC's politics coverage:
"I respect the Supreme Court's decision and the authority of the President to remove the Federal Housing Finance Agency Director. It has been the honor of a lifetime to serve as Director of the Federal Housing Finance Agency alongside world-class staff," he said in a statement published on the FHFA website.
"I wish my successor all the best in fixing the remaining flaws of the housing finance system in order to preserve homeownership opportunities for all Americans," he added.
As a Trump-era holdover, Calabria spent much of his time at the helm of the FHFA trying to end Fannie and Freddie's 12 years under government control. Despite his efforts, the libertarian economist failed to devise a plan attractive to former Treasury Secretary Steven Mnuchin on how best to orchestrate such a complex and risky extraction.
The Biden administration, meanwhile, is not as interested in ceding the housing authority to private parties as it works to address a variety of priorities, such as the racial homeownership gap.
"FHFA has an important mission of oversight of Fannie Mae and Freddie Mac as well as the Federal Home Loan Bank System," the White House official said. "It is critical that the agency implement the Administration's housing policies."
Got a confidential news tip? We want to hear from you.
Sign up for free newsletters and get more CNBC delivered to your inbox
Get this delivered to your inbox, and more info about our products and services. 
Data is a real-time snapshot *Data is delayed at least 15 minutes. Global Business and Financial News, Stock Quotes, and Market Data and Analysis.
Business Insider India 23 June, 2021 - 01:42pm
Grist 23 June, 2021 - 05:30am
When Hurricane Harvey struck Texas in August 2017, it dumped 27 trillion gallons of rain on the greater Houston region, sumberging about a quarter of the metropolitan area. To this day, it remains the wettest storm on record in the U.S. The hurricane, which research would later find was 15 percent more intense and three times as likely due to climate change, caused financial hardship for thousands of families.
Less than a fifth of homeowners in counties hit by Harvey had flood insurance. Mortgage delinquencies soared. The number of borrowers who missed more than three mortgage payments tripled in the wake of the storm. Property values took a hit, too: A study by Freddie Mac, one of two mortgage loan companies backed by the federal government, found that homes in Houston's 100-year floodplain sold for about $17,000 less than comparable homes outside the floodplain after the storm. The financial distress was felt most acutely by low-income families and communities of color. Researchers found that homeowners in neighborhoods with a larger share of minority residents were less likely to qualify for loans and federal grants to rebuild after Harvey.
Events like this have the potential to kneecap the broader U.S. economy, in part because mortgages are packaged into valuable financial products — so-called mortgage-backed securities — that are bought and sold on Wall Street. After the storm, market analysts found that $30 billion worth of assets were suddenly at risk of default.
While that worst-case scenario did not play out, a similar pattern has emerged after subsequent hurricanes. Environmental advocates and financial experts have long warned that the growing costs of natural disasters threaten the stability of financial markets and disproportionately burden communities of color.
Grist thanks its sponsors. Become one.
The federal government is now devoting resources to the issue. The Federal Housing Finance Agency, or FHFA, an independent regulatory agency tasked with overseeing Freddie Mac and its sister organization Fannie Mae after the 2008 financial crisis, is beginning to formally examine the risks climate change is bringing to the housing market. As it does so, it faces a fundamental challenge: how to respond to climate risks while fulfilling its mandate to ensure the availability of affordable housing for low-income borrowers.
If the FHFA and other federal agencies succeed in increasing public understanding of climate-related risks and creating uniform mortgage lending standards around the issue, that could lead to property values declining in high-risk areas that are often home to people of color — places like South Chicago, Illinois; North Charleston, South Carolina; and formerly redlined parts of Sacramento, California. Vulnerable homebuyers may be funneled into the very communities most susceptible to climate change, and existing homeowners of color who purchased their houses when these risks were not as well understood could experience downward mobility.
Given that housing is the primary way that most Americans build wealth, the FHFA will have to walk a tightrope if it is to design policies that address the risks of climate change without unfairly burdening communities of color by devaluing their most valuable financial assets: their homes.
"We don't want to create a modern form of redlining where places that are affordable are places that are exposed to higher risk and places where no one wants to land," said Rachel Cleetus, a policy director with the Union of Concerned Scientists, a science advocacy nonprofit.
The FHFA held its first listening session on climate risk earlier this year and solicited comments from the public about how it might go about managing climate risk in Fannie Mae and Freddie Mac's portfolios. The more than 50 comments submitted in response, which the agency has made publicly available, come from bankers, fair housing advocates, climate data analytics firms, and academics. Broadly, the comments stress the need for transparent and standardized data on risks stemming from flooding, wildfires, extreme heat, and other climatic changes. As it stands now, a small group of sophisticated analytics firms are packaging climate data into proprietary models and selling them to hedge funds and institutional investors — and leaving everyone but their customers in the dark about how these powerful financial interests are quantifying climate risk.
Grist thanks its sponsors. Become one.
The result is what researchers and policy wonks are calling asymmetric information, a situation in which a small group of market players have access to crucial knowledge that they profit from to the detriment of other parties. In this case, insurance companies and wealthy financial institutions have access to topline climate data and are able to steer their investments away from high-risk areas, while the government and most ordinary investors are largely in the dark. A similar dynamic played out in the runup to the 2007 U.S. housing market crash, when investors were unaware of the underlying risks within mortgage-backed securities.
"I'm incredibly concerned about information asymmetry," said Lindsay Owens, a fellow at the Roosevelt Institute and a former economic advisor to Senator Elizabeth Warren. "You're already starting to see some of the larger banks who are investing in this [climate] data are starting to have a leg up on consumers."
Two studies published last year suggest that lenders are already capitalizing on the asymmetry and moving climate-related risks off their books. One found that local lenders issued fewer loans in increasingly flood-prone areas — except when they could pass on those loans to Fannie Mae and Freddie Mac, suggesting that these lenders were taking climate risk more seriously (or understanding it better) than the government-backed entities. A second study analyzed lending by local banks in coastal counties and found that more than half of the loans sold to Fannie and Freddie were within an area that would flood after one foot of sea-level rise.
As a first step, Owens and other researchers want to see the FHFA make climate risk knowledge accessible to the average homebuyer. However, they warn that doing so could exacerbate inequities. For one, climate risk is disproportionately borne by communities of color. The legacy of redlining and segregation means that communities of color — and particularly Black Americans — live in neighborhoods that have fewer trees and inadequate stormwater infrastructure, making it more likely that they bear the brunt of flooding and extreme heat.
When these risks are quantified and made easily accessible to homebuyers, it's likely to cause a devaluation of homes, leading to a loss of wealth in these communities. To counteract price shocks, Cleetus, Owens, and others advocate starting conversations at the local level about increasing investments in climate-resilient infrastructure and developing plans to retreat from high-risk areas.
In comments submitted to the FHFA about climate risks, Fannie Mae and Freddie Mac pointed to their collaborations with academics to evaluate flooding and other climate risks, as well as their green bond programs, which package energy-efficient homes into "green" financial products. A spokesperson for Fannie Mae did not respond to specific questions about undertaking climate stress testing and scenario analysis, and the company's written comments emphasized that it would be "premature" to use climate models in risk assessments.
Chad Wandler, a spokesperson for Freddie Mac, said that the company periodically analyzes risk using third-party natural catastrophe models "that estimate the physical damage arising from a range of simulated historical and potential events such as floods, hurricanes, and earthquakes." Freddie Mac has also assessed flooding risk outside of flood zones in Federal Emergency Management Agency maps, which are outdated, he said.
Fannie and Freddie already price some risks into home loans through so-called "guarantee fees." Borrowers with lower credit scores, who are seen as more likely to default, are charged higher interest rates. Similarly, investment properties and condominiums incur higher fees. In comments submitted to the FHFA, Mark Hanson, a senior vice president at Freddie Mac, said that the company "urge[d] FHFA to allow [Fannie and Freddie] to prioritize climate risk in relation to other risks facing the company using a risk-based approach."
Fair housing advocates, however, warned against simply adding climate-related risk to the list of other risks priced at the loan level. Given that high-risk areas are often formerly redlined neighborhoods and home to communities of color, adding a pricing adjustment to loans based on climate risk will lead to inequitable outcomes, they argue. Instead, they say that Fannie and Freddie should push up interest rates to spread risk across the broader mortgage market, so that individual homeowners aren't shouldering the costs of climate change.
"Forcing individuals to bear those costs does not advance equity," said Debby Goldberg, the vice president of housing policy and special projects at the National Fair Housing Alliance. "People who already face great barriers getting into the housing market will face even greater barriers, and we'll increase the racial homeownership gap and the racial wealth gap."
Grist is a nonprofit, independent media organization dedicated to telling stories of climate, justice, and solutions. We aim to inspire more people to talk about climate change and to believe that meaningful change is not only possible but happening right now.
Grist thanks its sponsors. Become one.
Grist thanks its sponsors. Become one.