Curtis Houck
CurtisHouck
Doocy vs. Biden 🔥 Doocy: You said if you were fully vaccinated, you no longer need to wear a mask. Biden: I didn't say that. Doocy: You did. (....) Doocy: In May, you made it sound like the vaccine was the ticket to lose the mask forever. Biden: That was true at the time. pic.twitter.com/0ITF0GZZqM

President Biden
POTUS
This week, we reached a historic Bipartisan Infrastructure Deal. Secretary Granholm, Secretary Raimondo, and Gina McCarthy hit the road to discuss how our agenda will invest in electric vehicle infrastructure, support good-paying American jobs, and much more. pic.twitter.com/niZHM5DbNt
Cori Bush
CoriBush
I'm calling on @POTUS to extend the eviction moratorium. I'm calling on @SpeakerPelosi to reconvene the House for a vote. I'm calling on @SenSchumer to extend the eviction moratorium in the Senate. We control the House, Senate, and White House. We must keep people housed.
Jenna Ellis
JennaEllisEsq
Can the Biden Admin impose a federal COVID-19 vaccine mandate? NO. Here are two main legal arguments why it's both unconstitutional and a violation of federal law. We also discussed state and private orgs -- the answer is still no! w/ @JennPellegrino @newsmax pic.twitter.com/d0U8XyxcRx
When the Senate voted this week, with bipartisan support, to begin work on an infrastructure bill that Biden supported, he seemed to have proof of the concept.
But the triumph was overshadowed by the surging delta variant of the coronavirus that has forced the restoration of mask guidelines, imperiled the nation's economic recovery and threatened Biden's central promise that he would lead the United States out of the pandemic.
"Democrats have to put wins on the board going into 2022, and COVID clouds on the horizon make getting infrastructure and reconciliation done all that much more important," said Robert Gibbs, former press secretary to President Barack Obama. He added that it's "imperative for the Biden administration to communicate on this regularly and prepare for us for the ups and downs of this pandemic."
The president's first six months in office, for which he has received strong marks in most public polls, featured the full vaccination of more than 60% of Americans, the creation of more than 3 million new jobs and the passage of a sweeping $1.9 trillion COVID-19 relief bill. And in recent days, he has made progress along the massive, two-pronged infrastructure track that could pour $4.5 trillion into the United States economy while he also eyed future moves on voting rights and immigration.
But the virulence of the delta strain coupled with stubborn vaccine hesitancy among a significant portion of the American population has raised alarms about another punishing wave of the pandemic, a prospect that has rattled financial markets already nervously eyeing the possibility of long-term inflation.
And now Biden has entered a more challenging phase of his presidency as the virus has once more proved to be an intractable foe that now endangers the nation's fragile return to normalcy.
"I know this is hard to hear. I know it's frustrating. I know it's exhausting to think we're still in this fight," Biden said to reporters at the White House on Thursday. "And I know we hoped this would be a simple, straightforward line, without problems or new challenges. But that isn't real life."
At the same time, the administration response has hardly been seamless. It has been criticized about its messaging on the virus, including confusing guidance this week as to when and why vaccinated people would need to resume wearing masks indoors.
In front of 1,000 mask-free people at the White House, Biden had decreed July 4th to be the day that America declared its "independence" from the virus. But just weeks later, staffers and journalists working at the White House were required to don face coverings again, regardless of their vaccination status.
And across the country, Americans who reveled in a return to normalcy are now being asked to wear masks again, stirring resentment in some of those who have followed health guidelines throughout the pandemic, including getting the shot. And the rollback calls into question whether the Biden administration had been too quick to relax guidelines and now risked losing some of the public's confidence.
"They broke their word. They broke their own rules," said House Minority Leader Kevin McCarthy, R-Calif. "And now they've broken the trust of the American people."
To be sure, though, the vaccine hesitancy has been most pronounced in areas strongly associated with support for former President Donald Trump, and some conservative media outlets have amplified the wariness.
Any president must be able to set aside the most organized, carefully laid plans to deal with a sudden crisis. Trump was overwhelmed by the pandemic, his best reelection argument — a strong economy — vanishing overnight while his administration's erratic and sporadic response to the virus was judged harshly by voters.
Biden's White House is more methodical and spent months carefully working on its infrastructure plan, which the president has prioritized for months even amid calls from some in his own party to focus on voting rights. The strategy was crafted to reach a bipartisan agreement by persuading at least 10 Republicans to lay down their partisan arms to reach a deal on so-called hard infrastructure — highways, broadband internet access, mass transit — while then proceeding on a larger, Democrats-only budget reconciliation vote for the rest of the plan.
Though the negotiations were left for dead more than once, Biden's bet on reaching across the aisle paid off, as 17 GOP senators voted to advance the nearly $1 trillion bipartisan plan. It marked a significant win for the White House, even as numerous twists and turns surely lie ahead, including keeping all the Democrats in line for the $3.5 trillion reconciliation plan.
Biden had framed it as necessary to prove that the two parties could still work together, a demonstration that democracies could still deliver for their people.
"Our economy grew more in six months than most Wall Street forecasters expected for the entire year before we implemented our plan," said Biden, who predicted that the infrastructure deal is "going to continue this momentum over the long term by making the most significant investment to rebuild America in nearly a century."
Biden has pushed his broadly popular agenda directly into conservative strongholds — he has held about a half-dozen events in Republican-controlled districts in recent weeks — in an effort to paint Republicans as the party of no while hoping to rein in their turnout next fall when he tries to help preserve threadbare Democratic majorities in Congress.
With a wary eye on inflation, the president is betting that voters will reward him for his policies, as the White House argues it is Republicans who are running solely on identity politics rather than sincerely delivering for their voters.
But that strategy depends on the policy working — which is what makes the virus so dangerous.
If another wave causes businesses or schools to close, not only would the public's faith in Biden's management of the virus surely waver, but the economic recovery would also likely stagnate, jeopardizing the Democrats' central arguments heading into next fall's midterms.
"We're not out of the woods," Gibbs said.
Associated Press writer Josh Boak in Washington contributed to this report.
The U.S. Senate will continue work on Saturday on a bill that would spend $1 trillion on roads, rail lines and other infrastructure, as lawmakers from both parties sought to advance President Joe Biden's top legislative priority. The ambitious plan https://www.reuters.com/article/usa-biden-infrastructure-details/factbox-whats-in-the-us-senates-bipartisan-1-tln-infrastructure-plan-idUSL1N2P52EF has the backing of Democrats and Republicans alike and has already cleared two hurdles by broad margins in the closely divided Senate. Lawmakers could debate the bill through the weekend.
From student loan payments, Simone Biles at the Olympics, and a mom fighting for her son here are some of our top Opinion reads you may have missed.
The effort to remove the lawmakers comes after the two Republicans accepted appointments from Pelosi to be on the Jan. 6 select committee.
Former President Donald Trump helped raise more than $56 million from online donors during the first six months of this year, a campaign finance disclosure showed on Friday in a sign of Trump's power within the Republican Party. The "Trump Make America Great Again Committee," which raises money for the Republican Party and for fundraising groups controlled by Trump, brought in more than $34 million during the period, according to a report filed by Winred, the dominant online fundraising platform for Republicans.
WASHINGTON (Reuters) -U.S. Centers for Disease Control and Prevention Director Dr. Rochelle Walensky said on Friday there will be no nationwide mandate for Americans to get a COVID-19 vaccine, clarifying comments she made earlier during a televised interview. "There will be no federal mandate." Earlier on Friday, when asked by a Fox News Channel interviewer, "Are you for mandating a vaccine on a federal level," Walensky said: "That's something that I think the administration is looking into."
WASHINGTON (Reuters) -The U.S. Senate voted by a wide margin on Friday to take up a $1 trillion infrastructure bill, as Republicans and Democrats alike advanced President Joe Biden's top priority of renovating roads and bridges. The 66-28 vote was hailed by lawmakers of both parties as a sign that Washington was capable of working through sharp partisan differences on a package that would boost the economy and restore vital but aging transportation links that Americans depend upon. The vote was suspended for more than 45 minutes as lawmakers questioned how it would affect broadband internet access, in a sign of the complexity of both the bill and the politics surrounding it.
Searchlight Pictures has revealed the first look and the full cast for "See How They Run," a murder mystery starring Saoirse Ronan. The film was previously untitled and was reported to star Ronan along with Sam Rockwell, Adrien Brody, David Oyelowo and Ruth Wilson. Also joining the cast are Reece Shearsmith, Sian Clifford, Shirley Henderson, Charlie Cooper, Jacob Fortune-Lloyd, Paul Chahidi, Pearl Chanda, Harris Dickinson and Pippa Bennett-Warner. "See How They Run" will be the directorial debut
Belarus would not hesitate to invite Russian troops if needed, President Alexander Lukashenko said on Friday, although he said there was no need for them now. Russia has maintained close military and economic ties with its ally Belarus, even as Western countries have ostracised the country since Lukashenko cracked down on mass protests following a contested presidential election last year. Lukashenko said Belarus had coped with the unrest without any external forces and could muster around 500,000 personnel in a short period of time, but was prepared to bring in Russian armed forces if necessary.
Novak Djokovic went to Tokyo hoping for a Golden Slam. Instead, the Serbian will leave Tokyo with no medals and a broken tennis racket.
Biden administration officials are downplaying Republican attacks on the latest mask guidance, focusing on one study cited by the Centers for Disease Control and Prevention in making its determination.
"Public health data, science and advice of our own experts support a responsible, timely reopening plan," the lawmakers wrote to White House leaders.
Get ready to dance the night away in these plus-size dresses, with an option at every price point!
Khan, a Gold Star parent, gave a powerful speech in 2016 lambasting Trump's disparaging comments about Muslim Americans.View Entire Post ›
U.S. Capitol Police were authorized to arrest visitors and staff for refusal to wear masks, according to a memo obtained by Rep. Kat Cammack.
"Something has to change when it comes to border immigration issues," Rep. Henry Cuellar said at a press briefing Friday.
Biden also said the government will reimburse employers who give their staff paid time off to get vaccinated.
Read full article at Associated Press
MLive 31 July, 2021 - 10:20am
Global News 31 July, 2021 - 10:20am
Under the new rules, they'll be required to verify they're vaccinated or face regular testing. Unvaccinated workers will also face travel restrictions and be required to mask up.
Biden outlined the requirements Thursday in an public address, calling the rising-yet-preventable deaths among the unvaccinated an "American tragedy."
"Right now, too many people are dying or watching someone they love die and say, 'If I'd just got the vaccine.' People are dying who don't have to die," Biden said. "Want to know how we put this virus behind us? Well I'll tell you how, we have to get more people vaccinated."
He said federal civilian workers and onsite contractors who aren't vaccinated "will be required to mask no matter where they work, test one or two times a week to see if they've acquired COVID, social distance, and generally will not be allowed to travel for work."
Biden's order come three days after the Department of Veterans announced a vaccine mandate for its healthcare workers.
Dr. Adam Robinson, director VA Pacific Health Care System and a former Surgeon General of the Navy, said there are medical and religious exemptions to the mandate.
80% of the VA Pacific Health Care System's 1,600 employees have already been vaccinated.
"If we can stay the course and vaccinate, I truly feel that we can defeat the virus and I think the longer we debate that, the longer we are going to have COVID-19 with us," Robinson said.
Meanwhile, the International Federation of Professional and Technical Engineers ― which represents 3,000 federal workers in Hawaii ― says it supports the vaccine mandate for federal workers.
"We don't want any more of our members dying," said the union, in a statement.
"We don't think either our members or their mission should be placed at risk by those who have been hesitant to take a shot," it added.
On Thursday, Biden also urged local governments to give $100 to those who get the vaccine. He said federal COVID aid could be used for the incentives.
But some local leaders questioned the suggestion.
"Why are we pampering those who are not vaccinated by having incentive programs?" asked Honolulu City Council member Calvin Say.
WWLTV 31 July, 2021 - 10:20am
CNN 31 July, 2021 - 10:20am
Updated 9:15 PM ET, Fri July 30, 2021
CNN's Rachel Janfaza, Maegan Vazquez and Michael Nedelman contributed to this report.
You can set your browser to block or alert you about these cookies, but some parts of the site will not work.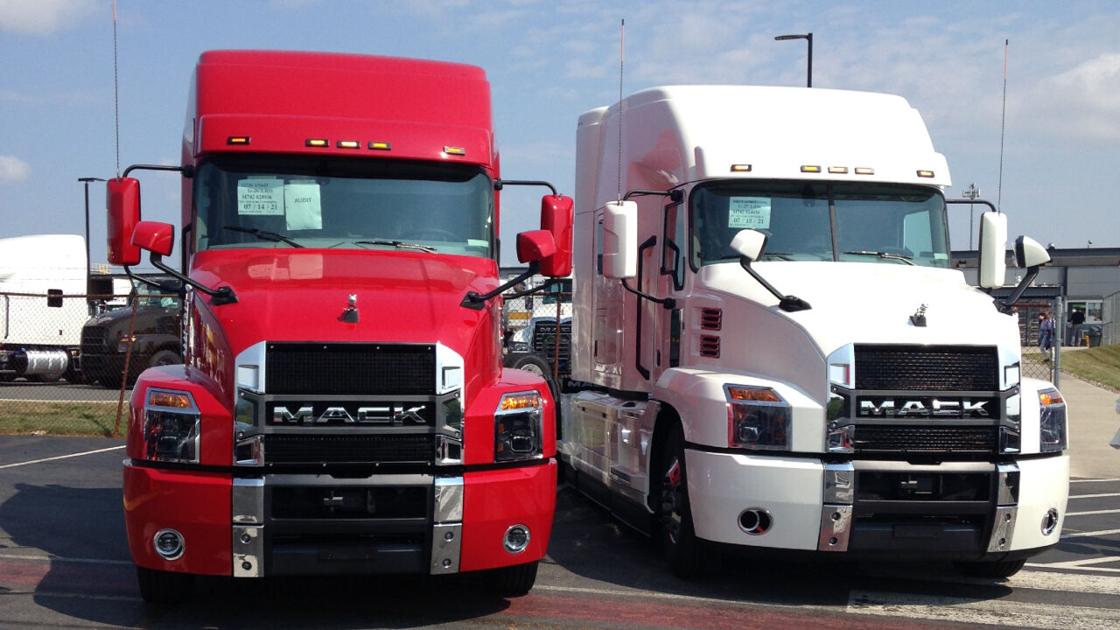 69News WFMZ-TV 31 July, 2021 - 10:20am
Clear to partly cloudy and continued comfy.
The company announced its plan as it marked a visit by President Joe Biden on Wednesday.
The president toured the facility in Lower Macungie Township, and promoted buying American and the importance of good-paying jobs.
Mack Trucks said in a news release it recently completed $84 million in plant upgrades, and plans to add 400 new hires this year to its 2,500 workforce.
Email notifications are only sent once a day, and only if there are new matching items.
Success! An email has been sent to with a link to confirm list signup.
Error! There was an error processing your request.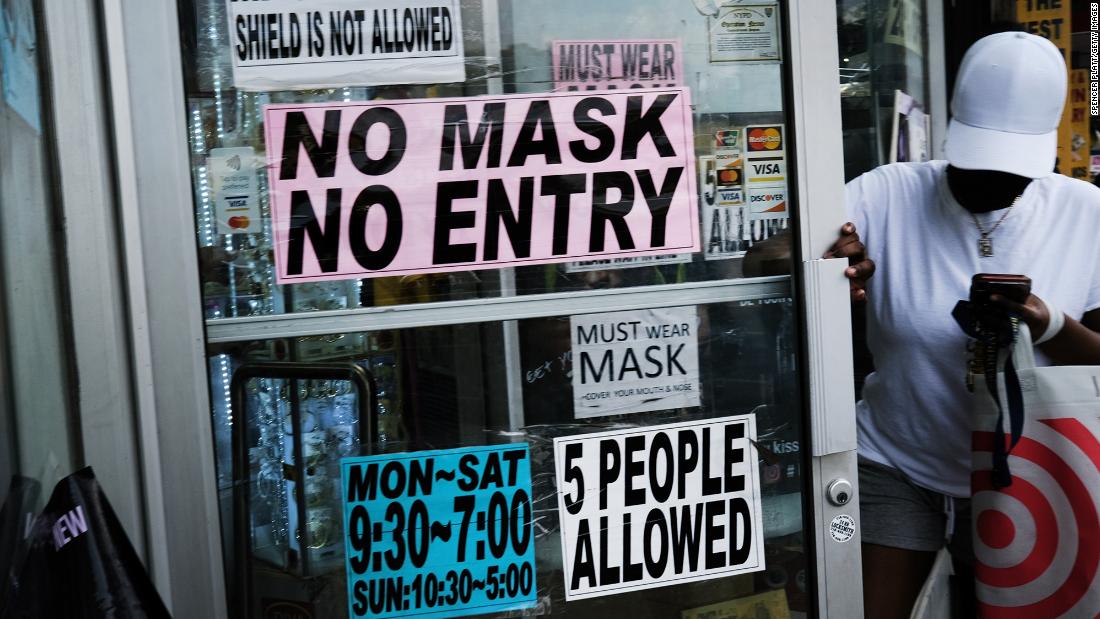 CNN 31 July, 2021 - 10:20am
Updated 9:26 AM ET, Fri July 30, 2021
You can set your browser to block or alert you about these cookies, but some parts of the site will not work.