Eric Feigl-Ding
DrEricDing
Virus doesn't care about "beliefs"—a Florida Republican official who battled against mask mandates, attacked the vaccine, attacked Fauci, and railed at CDC… has died of #COVID19 just one day after positive test. His wife and daughter are also infected. www.thedailybeast.com/gregg-prentice-anti-mask-florida-election-official-dies-of-covid-and-takes-gop-software-secrets-with-him pic.twitter.com/9J34A6A7cG
Greg Abbott
GregAbbott_TX
Covid hospitalizations are the lowest they have been in a month. 70% of eligible Texans have received a vaccine shot. 60% of eligible Texans are fully vaccinated.
Annastacia Palaszczuk
AnnastaciaMP
Great to see so many people turning up to get vaccinated for Super Pfizer Weekend 💪 #PfizerWeekend pic.twitter.com/9apc08Ke5t
Dr. Deena Hinshaw
CMOH_Alberta
Here is a summary of the latest #COVID19AB numbers: There are now 911 people in hospital due to COVID-19. Of the 696 non-ICU, 73.2% are unvaccinated or partially vaccinated. Of the 215 in ICU, 93% are unvaccinated or partially vaccinated. (1/4) pic.twitter.com/4FxuO5hc48
Data collected from 18 states between March and August suggest the Pfizer-BioNTech vaccine reduces the risk of being hospitalized with COVID-19 by 91% in the first four months after receiving the second dose. Beyond 120 days, however, that vaccine efficacy drops to 77%.
Meanwhile, Moderna's vaccine was 93% effective at reducing the short-term risk of COVID-19 hospitalization and remained 92% effective after 120 days.
Overall, 54% of fully vaccinated Americans have been immunized with the Pfizer shot.
The surprising findings came as a Food and Drug Administration advisory panel recommended against offering booster doses of the Pfizer vaccine to all Americans ages 16 and older. In a striking rebuke, 16 of 18 experts told the agency it had not mustered enough data to make a third shot the norm.
In lengthy briefings to the panel, representatives from Pfizer pointed to clinical trial results involving 306 mostly healthy participants to argue that a booster "restores" the 95% vaccine effectiveness rate seen earlier in the pandemic.
Company officials also touted evidence from Israel, which rolled out boosters after seeing a rise in hospitalizations among people who were fully vaccinated. Those hospitalizations dropped dramatically after third doses were given, Israeli scientists have said.
But panel members made clear that despite Pfizer's aggressive stance, it had not gathered enough evidence that a third shot was safe for young people and for those at lesser risk of becoming severely ill with COVID-19.
"We need age-specific data" on the safety and protective benefits of a further booster, said Dr. Ofer Levy, a panel member who directs the Precision Vaccines program at Boston Children's Hospital.
FDA clearance for booster shots for everyone 16 and older would be seen as something "close to a mandate," said Dr. Eric Rubin, a panel member and infectious-disease expert at the Harvard T.H. Chan School of Public Health. Rubin worried that such a move could redefine what it takes to be considered fully vaccinated against COVID-19.
"None of us are there yet," he said.
But others apparently are. Dr. Anthony Fauci, President Biden's top advisor on vaccines, has come out strongly in favor of booster shots, saying before Friday's vote that a failure to endorse the shots "would be a mistake."
And in mid-August, Biden himself said his administration would begin making booster shots available the week of Sept. 20 to those vaccinated for at least eight months.
Biden cautioned at the time that his plan was contingent on FDA approval. But his announcement stoked concerns of political meddling in a matter that required the unhindered evaluation of scientists.
"This should demonstrate to the public that the members of this committee are independent of the FDA," Dr. Archana Chatterjee, dean of the Chicago Medical School, said after the vote. "In fact, we do bring our voices to the table when we are asked to serve on this committee."
The panel unanimously agreed that a third shot of the vaccine now sold under the brand name Comirnaty should be offered to select groups: individuals 65 and older, people at risk of developing severe disease, and those, including healthcare workers, whose occupations put them at high risk of infection.
Dr. Peter Marks, who leads the FDA's evaluation of drugs and vaccines, told panel members that the agency could give its blessing to booster shots with an emergency use authorization — a regulatory step that falls short of the full approval Pfizer had sought.
The company issued no statement Friday in response to the panel's vote.
Researchers in the United States have been warning for months that the immunity afforded by COVID-19 vaccines might be waning. The CDC reported that in late July, close to three-quarters of the 469 people swept up in a Massachusetts outbreak were fully vaccinated. And the agency has launched several studies aimed at detecting changes in vaccine effectiveness in healthcare workers and others who were vaccinated early.
But virtually all of those infections appeared to be mild. And health officials eager to induce vaccine skeptics to step up for their shot — including Fauci and Dr. Rochelle Walensky, director of the Centers for Disease Control and Prevention — have repeatedly praised the vaccines for keeping most fully vaccinated people out of hospitals.
The new report on waning vaccine efficacy challenges that expectation.
Researchers from around the country found striking differences between two mRNA vaccines long thought to be interchangeable.
When the Moderna vaccine received emergency use authorization in December, the company reported that 30 people in its clinical trial developed severe cases of COVID-19, including nine who required hospitalization. All 30 patients were in the placebo group, resulting in a vaccine efficacy against severe disease of 100%.
Ten people in Pfizer's initial clinical trial developed severe cases of COVID-19. Nine of them were in the placebo group, including seven who were hospitalized, resulting in a vaccine efficacy against severe disease of 88.9%.
Once the Moderna and Pfizer vaccines were rolled out to the public, their records of preventing COVID-19 hospitalizations in the first four months were neck and neck — 93% and 91% effective, respectively. But the degree of protection diverged after that.
When they focused specifically on the period 120 days beyond the second dose, the study authors found that the Moderna vaccine remained 92% effective at preventing COVID-19 hospitalizations. But the equivalent figure for the Pfizer vaccine was 77%.
The results were published in the CDC's Morbidity and Mortality Weekly Report.
Both the Pfizer and Moderna vaccines are based on mRNA technology, which delivers temporary instructions to the body's muscle cells that help it learn to recognize the spike protein, a key part of the coronavirus' structure. But "they're actually not necessarily interchangeable," said Dr. Timothy Brewer, a professor of medicine and epidemiology at UCLA.
Each vaccine is formulated and administered differently, Brewer said, and those differences could affect the strength and duration of the two vaccines' protection.
Moderna's shot contains 100 micrograms of vaccine, more than three times the 30 micrograms in the Pfizer shot. And Pfizer's two doses are given three weeks apart, while Moderna's two-shot regimen is administered with a four-week gap.
Brewer also pointed to evidence that the Moderna vaccine seemed to elicit higher levels of a key antibody than the Pfizer vaccine.
"We know from other studies the neutralizing antibody levels will decay over time, so starting at a higher level will mean that you have farther to go before you decay to a point where efficacy drops off," he said.
Dr. Robert Murphy, who directs Northwestern University's Institute for Global Health, said the Pfizer vaccine's reduced protection against severe disease may bolster the case for boosters for all who got the vaccine, not just the specific groups identified by the FDA advisory panel.
"Based on the data I have seen, persons who received the Pfizer vaccine would benefit from a booster dose at this time," he said. "I don't see why we have to wait until the younger people get sick and become hospitalized."
But Dr. Arnold Monto, who chairs the FDA advisory panel, applauded the agency's willingness to withhold a full-throated call for boosters until a stronger case can be made. And he suggested that as more evidence accumulates, boosters for all might still get the nod.
"That's the beauty of the emergency use authorization," said Monto, an epidemiologist at University of Michigan. "It can be changed based on changing data."
This story originally appeared in Los Angeles Times.
The United States has administered 383,994,877 doses of COVID-19 vaccines in the country as of Friday morning and distributed 464,315,725 doses, the U.S. Centers for Disease Control and Prevention said. Those figures are up from the 383,038,403 vaccine doses the CDC said had gone into arms by Sept. 16 out of 462,384,885 doses delivered. The CDC tally includes two-dose vaccines from Moderna and Pfizer/BioNTech, as well as Johnson & Johnson's one-shot vaccine.
Colt Brennan set numerous NCAA records and drew national attention leading Hawaii from 2005-07.
The predictions of impending doom from Wall Street's talking heads continued this past week. The reasons for a pullback are many, but the 50-day moving average may outweigh all of them.
The mayor of San Francisco was spotted dancing and singing along to live music without a mask at an indoor nightclub, despite a strict order by her public health department that requires wearing masks at indoor establishments unless someone is actively eating or drinking. Mayor London Breed, a Democrat, has promoted restrictive measures aimed at curbing the coronavirus, frustrating business owners who have had to shut down or limit customers. The San Francisco Chronicle reported the mayor was at the Black Cat nightclub Wednesday for an impromptu late night performance by two of the original three members of popular R&B act Tony!
The cybersecurity lawyer indicted this week by a grand jury in special counsel John Durham's investigation could end up being the "fall guy" for Hillary Clinton's 2016 campaign, warned a top House Republican.
So how do you define who's wealthy? The latest proposed tax changes from the House Ways and Means Committee essentially say a wealthy individual is someone who earns $400,000 a year or a couple with $450,000 in annual income. Sign up for The Morning newsletter from the New York Times "Rich is just the term we use to describe people who have more than us when we don't think they deserve it," said Brad Klontz, a financial psychologist in Boulder, Colorado. "The definition of rich is entirely subje
He and his wife have tested negative, as have other two children, the governor's office said.
WASHINGTON (Reuters) -President Joe Biden's top aides and local officials nationwide pleaded with U.S. lawmakers on Friday to resolve a government debt showdown that they warned could spark an economic crisis. Congress plans next week to consider legislation that would avoid a default ahead of an October deadline, when the Treasury Department estimates it will no longer be able to pay all of the country's bills. The White House warned on Friday that a failure by the U.S. Congress to extend the debt limit could plunge the economy into a recession and lead the country to default on its payment obligations.
Gabby Petito, 22, was last seen in in Wyoming before disappearing Aug. 30. Her fiancé's family has informed police they are unaware of where he is.
The Ohio Republican's attack on Democrats got flipped back on him.
Twitter users issued a collective "no" in response to a post from Donald Trump's son.
An analysis of ancient DNA is transforming the understanding of the genetic ancestry of Japan's modern-day population, identifying a crucial contribution from people who arrived about 1,700 years ago and helped revolutionize Japanese culture. Research published on Friday showed that the people of Japan bear genetic signatures from three ancient populations rather than just two as previously thought - a more complex ancestry for the archipelago nation of roughly 125 million. The researchers analyzed genetic information from 17 ancient Japanese people - DNA extracted from the bones of 12 specifically for this study and five done previously - and compared it to genomic data for modern Japanese people.
Moderna says the data provides evidence boosters could stop thousands of cases - but most "breakthrough" infections after its shot weren't severe.
A treatment for coronavirus that cuts deaths by a fifth for those who are immunosuppressed is to be available from next week, the Government has announced.
Photo Illustration by The Daily Beast/GettyThere could be another line of defense against COVID-19 on the medical horizon—one that doesn't involve taking horse medication or even vaccine boosters.According to Scott Gottlieb, author of Uncontrolled Spread, former FDA commissioner, and a member of Pfizer's board of directors, there are three promising pills in development to help treat COVID like "Tamiflu for influenza," he tells Molly Jong-Fast on the latest episode of The New Abnormal. Of course
Overall healthy adults with the Moderna COVID vaccine had 93% vaccine effectiveness against hospitalization over five months compared to those with 88% protection with Pfizer and 71% from the Johnson & Johnson vaccine, a new report out Friday from the CDC shows. Why it matters: The report comes as the Food and Drug Administrations meets Friday to consider whether to endorse a contentious plan for booster shots among the fully vaccinated. Get market news worthy of your time with Axios Markets. Su
Protection from Pfizer and Moderna's COVID-19 vaccines wanes over time, but not all experts think it's time for boosters yet.
Merck, Pfizer, and the Atea Pharmaceuticals each expect Phase 3 data on an oral Covid-19 antiviral in the coming months.
Stephanie Keith/GettyThe far-right, anti-Muslim, anti-vaccine conspiracy theorist Laura Loomer says she's tested positive for the coronavirus, after suffering from severe symptoms that she wrote left her feeling like she "got hit by a bus."In a post on the Trumpist social network Gettr, Loomer complained that she started suffering from "fever, chills, a runny nose, sore throat, nausea and severe body aches" on Wednesday that she said felt like "a bad case of the flu... So I took a COVID test and
A Texas police officer's family is among many in the U.S. in need of an increasingly rare medical machine.
Read full article at Yahoo News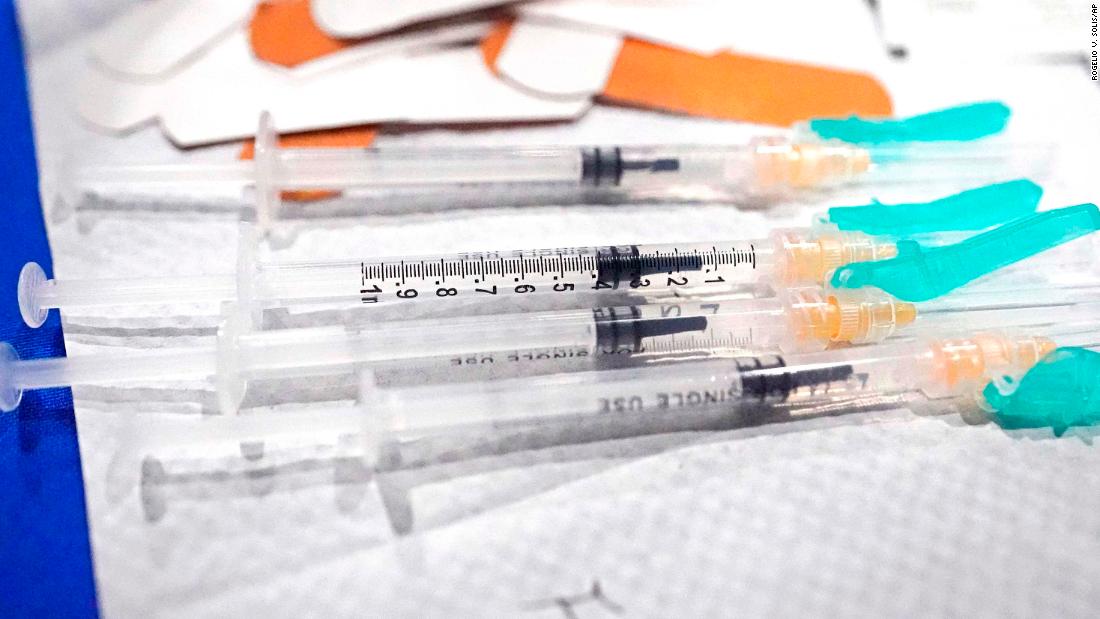 KTVB 18 September, 2021 - 04:10am
Updated 8:44 PM ET, Fri September 17, 2021
Sign up here to get The Results Are In with Dr. Sanjay Gupta every Tuesday from the CNN Health team.
CNN's Jacqueline Howard contributed to this report.
You can set your browser to block or alert you about these cookies, but some parts of the site will not work.
DW News 18 September, 2021 - 04:10am
FRANCE 24 English 18 September, 2021 - 04:10am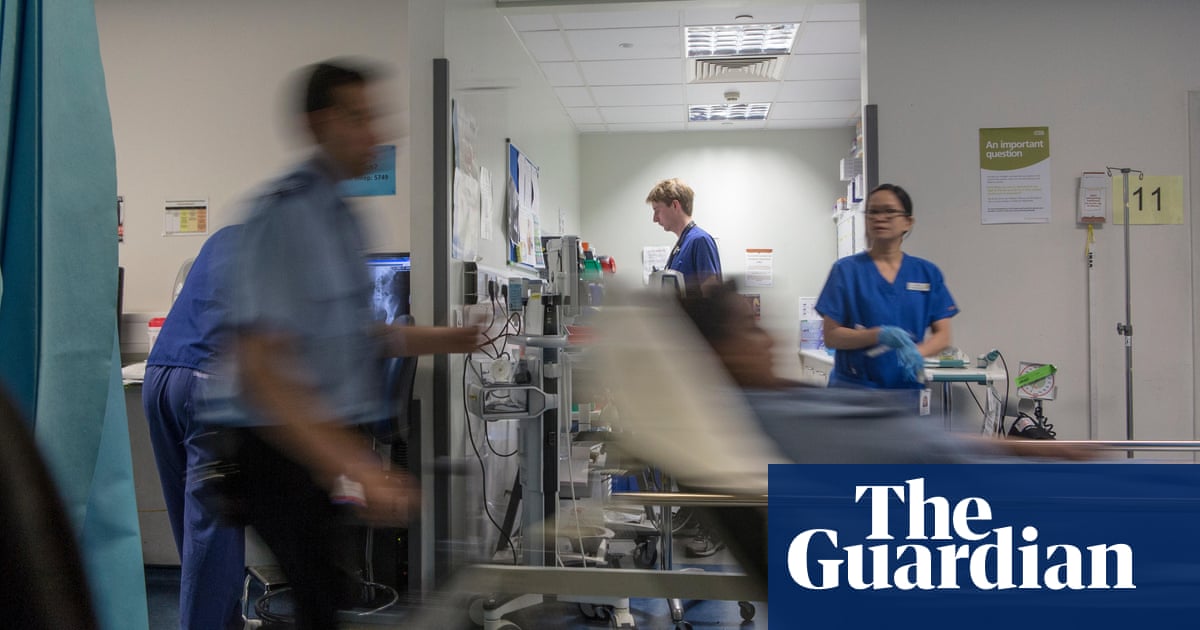 The Guardian 18 September, 2021 - 12:00am
The study, based on data from more than 6.9 million vaccinated adults, 5.2 million of whom had received both doses, found that being vaccinated offers powerful protection against hospitalisation for almost all groups. However, a risk calculator based on the data shows that some groups remain at particular risk and may benefit from booster vaccine doses and treatments such as monoclonal antibodies.
Carol Coupland, professor of medical statistics in primary care at the University of Nottingham and senior researcher at the University of Oxford, said: "Overall the risks are much smaller than before vaccination, but it hasn't completely removed the differences between these groups."
Aziz Sheikh, professor of primary care research and development and director of the Usher Institute at the University of Edinburgh, said that for some groups the increased risk was due to increased exposure to Covid-19, but that it was possible those with Down's syndrome had an additional underlying vulnerability. "People need to look into this group as it remains a pretty major risk group," he said.
The study found that older members of the population and men are at greater risk as well as those from Indian and Pakistani backgrounds. Also at greater risk are those from a deprived background, the immunosuppressed and residents in a care home.
The findings, published in the British Medical Journal, will be used in an updated version of an NHS risk prediction tool, currently used by GPs to calculate patients' risk during consultations. The scientists, led by a team at the University of Oxford, will also make the tool available online for academics, but say this version will not be accompanied by clinical guidance.
The new algorithm predicts those most at risk of serious Covid-19 outcomes from 14 or more days after second vaccination dose, when substantial immunity is expected to have developed.
Researchers hope the new tool will allow those who perceive risk to be high to make more informed decisions regarding shielding and potentially inform policy and clinical decisions on booster vaccine doses and monoclonal antibodies.
The scientists used national datasets from general practice, vaccination, PCR testing, death registries and hospital admissions data. This sample included 2,031 Covid-19 deaths and 1,929 Covid-19 related hospital admissions, of which 81 deaths and 71 admissions occurred 14 or more days after the second vaccine dose. Based on this, the researchers developed scores to calculate people's risk of hospital admission or death from Covid-19 after one, or two vaccination doses.
The study did not take into account factors that could have affected exposure to Covid-19, such as occupation and the number of people sharing a home.
Prof Hippisley-Cox said: "Individual risk will always depend on individual choices as well as the current prevalence of the disease, however we hope that this new tool will help shared decision making and more personalised risk assessment."
Los Angeles Times 17 September, 2021 - 04:05pm
In California, by order of the Department of Public Health, all indoor events with more than 1,000 attendees must require proof of vaccination or a negative COVID test. Without a vaccine it is harder to travel internationally, with dwindling options for the unvaccinated. And schools are beginning to implement vaccination requirements — all L.A. Unified School District students 12 and older must be fully vaccinated by January. This action will help keep our schools open, with students and teachers in the classroom.
In addition to preventing the risk of severe illness, including hospitalization and death, vaccines also prevent the long-lasting problems related to COVID-19. Many formerly infected COVID-19 patients report lingering fatigue, intermittent fever, shortness of breath, cough, joint pain, muscle pain, headache, chest pain, a "brain fog" which includes difficulty thinking and concentrating, and depression. In addition, many recovered COVID-19 patients report health issues with their heart, lung, kidney, skin, teeth and nervous system after infection with the coronavirus.
Friday is Suicide Prevention Day, the chief executive officer of Waymakers in Orange County writes. In Orange County, 11 young people took their lives in 2020.
If you are pregnant or considering becoming pregnant, it is especially crucial that you receive the vaccine. COVID-19 illness can be more severe in pregnancy. On the bright side, COVID-19 vaccines are safe for pregnant women and recommended by the CDC for all women who are pregnant, considering becoming pregnant or breastfeeding. Importantly, the vaccine protects unborn children by allowing mothers to pass along immunity to the SARS-CoV-2 virus.
By getting the vaccine, you are also protecting the most vulnerable including those whose immune systems are not strong enough to battle COVID-19. This means if you come into contact with an unvaccinated child battling cancer, you are much less likely to expose them to a virus they just can't fight.
With a highly contagious disease, our actions affect those around us. We must encourage everyone to be fully vaccinated to protect ourselves, our friends, our loved ones and our society.
You may occasionally receive promotional content from the Daily Pilot.