Bit Mining is looking to exit China's market in response to the recent government crackdown on mining.
Announced on July 12, the firm has entered into an agreement with select institutional and accredited investors to raise $50 million through a private placement.
Bit Mining is raising the funds in response to the Chinese Communist Party's crackdown on crypto mining in May, noting plans to "acquire additional mining machines, build new data centers," and expand its infrastructure overseas.
US$50 Million Private Placement! Ready for greater expansion!
Bit Mining is owned by NYSE-listed Chinese lottery service provider 500.com and operates the major mining pool, BTC.com.
As part of the private placement, Bit Mining will offer 100 million Class A ordinary shares at a purchase price of $5.00 per 10 shares.
Each share comes with a warrant that investors can redeem to purchase additional shares in the future. The warrants will have a set term of three years and will be exercisable six months from the date of issuance, with an exercise price of $6.81 per 10 Class A ordinary shares.
New York-based investment bank, H.C. Wainwright & Co., is acting as the sole placement agent for the offering, with the private placement expected to close on July 16.
Related: Former Bitmain CEO Jihan Wu: Regulatory crackdown may be good for crypto
The fallout from China's mining crackdown has seen numerous Chinese miners eye the state of Texas for its cheap electricity. According to a June 24 article from Nikkei Asia, Bit Mining has plans to invest $26 million into building a 57-megawatt data center in the crypto-friendly state.
Cointelegraph reported on June 22 that Bit Mining successfully delivered its first batch of mining machines to Kazakhstan. The first batch included 320 mining machines with an estimated total hash rate capacity of 18.2 petahash per second (PH/s).
The firm added that a second and third batch totaling 2,600 mining machines would be delivered by July 1.
Read full article at Cointelegraph
Equities News 14 July, 2021 - 06:24am
You are using an outdated browser. Please upgrade your browser to improve your experience.
id="modregistration_title2"Sign in easily with your social account:
id="modregistration_title2"Sign in easily with your social account:
Virgin Galactic Holdings filed to sell up to $500 million in common stock to investors Monday morning, just a day after its billionaire founder Richard Branson completed a historic flight to the edge of space and back.
In its shelf registration with the US Securities and Exchange Commission, Virgin Galactic named Credit Suisse, Morgan Stanley and Goldman Sachs as agents for the deal.
Based on Friday's closing price of $49.20, Virgin Galactic's total offering would be about 10.2 million shares.
In its regulatory filing, the 17-year-old space tourism company said it intended to use the proceeds of the sale "for general corporate purposes, including working capital, general and administrative matters and capital expenditures for its manufacturing capabilities, development of its spaceship fleet and other infrastructure improvements."
CNBC noted that trading in Virgin Galactic was briefly halted following news of the stock sale due to volatility.
Its shares went on to fall 17% to $40.69 — the company's worst performance since March 2020. Virgin Galactic's market value dipped below $10 billion, but its share price is still more than double what it was a year ago, according to The Wall Street Journal.
On Sunday, Virgin Galactic's VSS Unity spacecraft completed its first fully crewed test flight into suborbital space with Branson on board.
Two more test flights are planned later this year before Virgin Galactic launches service to paying customers in 2022.
According to CNBC, the company has about 600 reservations for tickets on future commercial flights, sold at prices between $200,000 and $250,000 apiece.
Virgin Galactic has not yet formally announced ticket sales, but analysts told the media outlet they expect it will cost somewhere between $400,000 to $500,000 to book a seat to space.
Jeff Bezos's Blue Origin and Elon Musk's SpaceX are also working to commercialize space travel, an industry that investment bank UBS estimates could be a $3 billion annual market by 2030.
Bezos, newly retired as Amazon.com Inc's chief executive officer, is set to blast off on July 20 on the first human flight on a Blue Origin spacecraft.
SpaceX, meanwhile, is scheduled to launch the first all-civilian crew to space, bankrolled by tech entrepreneur Jared Isaacman, by the end of this year.
Following Sunday's mission, Virgin Galactic announced it is partnering with Omaze, a charity fundraising platform, to give away two seats on one of the first commercial spaceflights early next year.
The winners of the sweepstakes — a fundraiser for the nonprofit Space for Humanity — will also receive a personal tour of Spaceport America in New Mexico from Branson.
Source: Equities News
You have to be logged in to leave a comment.
I'm sorry, but in order to complete what you're trying to do, you must be logged in.
© 2021 Equities News | Equities.com, Inc.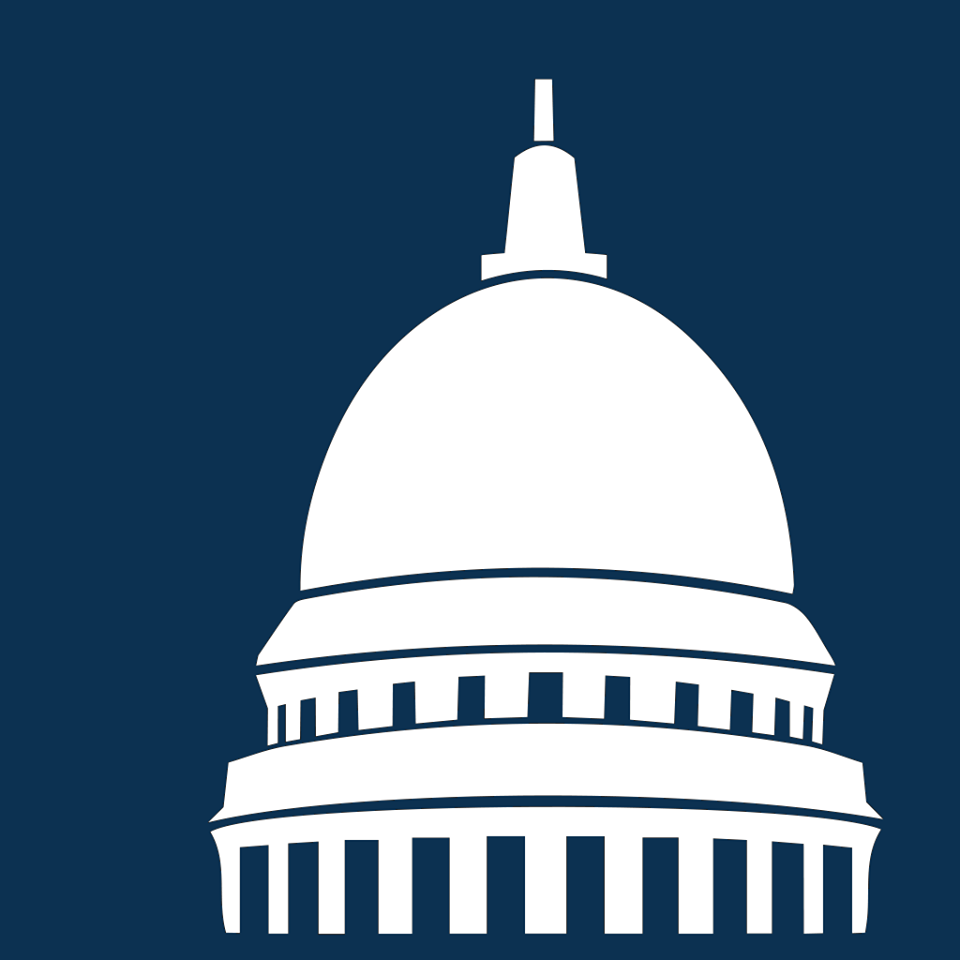 Madison.com 14 July, 2021 - 06:24am
Amazon's Jeff Bezos and Virgin Atlantic's Sir Richard Branson have decided that the next frontier for each of them is space travel. Both are multibillionaires. Once you have so many billions of dollars, it seems that accumulating money is no longer compelling. The next challenge? Space travel.
Branson's July 11 flight into the edge of space lasted all of 90 minutes, with a few minutes of weightlessness. He is said to have moved his trip sooner to make sure he won the one-upmanship contest against Bezos.
I recognize that for those who have so much money, there is no longer any challenge or sense of satisfaction in merely making more. I also appreciate the resources and risks involved in such a trip into space.
I do have one wish for both of these mega billionaires.
I wish they would pay their taxes.
Follow along as Phil Hands shows you how he draws his latest editorial cartoon. 
Get opinion pieces, letters and editorials sent directly to your inbox weekly!
Over the weekend my wife and I went to Downtown Madison for the first time since the pandemic started. What a shock!
A recent story in the State Journal portrayed the frustration with Gov. Tony Evers as coming from the left. But I'm a moderate Democrat who be…
Oh dear. The irrepressible and irrevocably idiotic U.S. Sen. Ron Johnson, R-Oshkosh, has opened his mouth again to proclaim that climate chang…
Most of the reasons given for why the encampment at Reindahl Park in Madison can't be closed are the same ones for why it should be moved.
Two summers ago I was driving with my son when a panhandler fell into the road in front of me. I stopped with about one foot between my car an…
The 2020 election is now eight months behind us, but Assembly Speaker Robin Vos, R-Rochester, has responded to pressure from a disgruntled, de…
The real election fraud in the 2020 election was the pressure exerted by the former president, his aids and lawyers on state and local officia…
It saddened and frustrated me to read Cal Thomas' column in Monday's State Journal, "Court passes on right, wrong and flower shop," where he l…
Colby cheese as the state cheese? Do you want our state associated with blandness? Will cheeseheads become blockheads?
Having just spent the holiday weekend in UW Hospital's emergency room, I need to highlight what a great team they have there.
Get up-to-the-minute news sent straight to your device.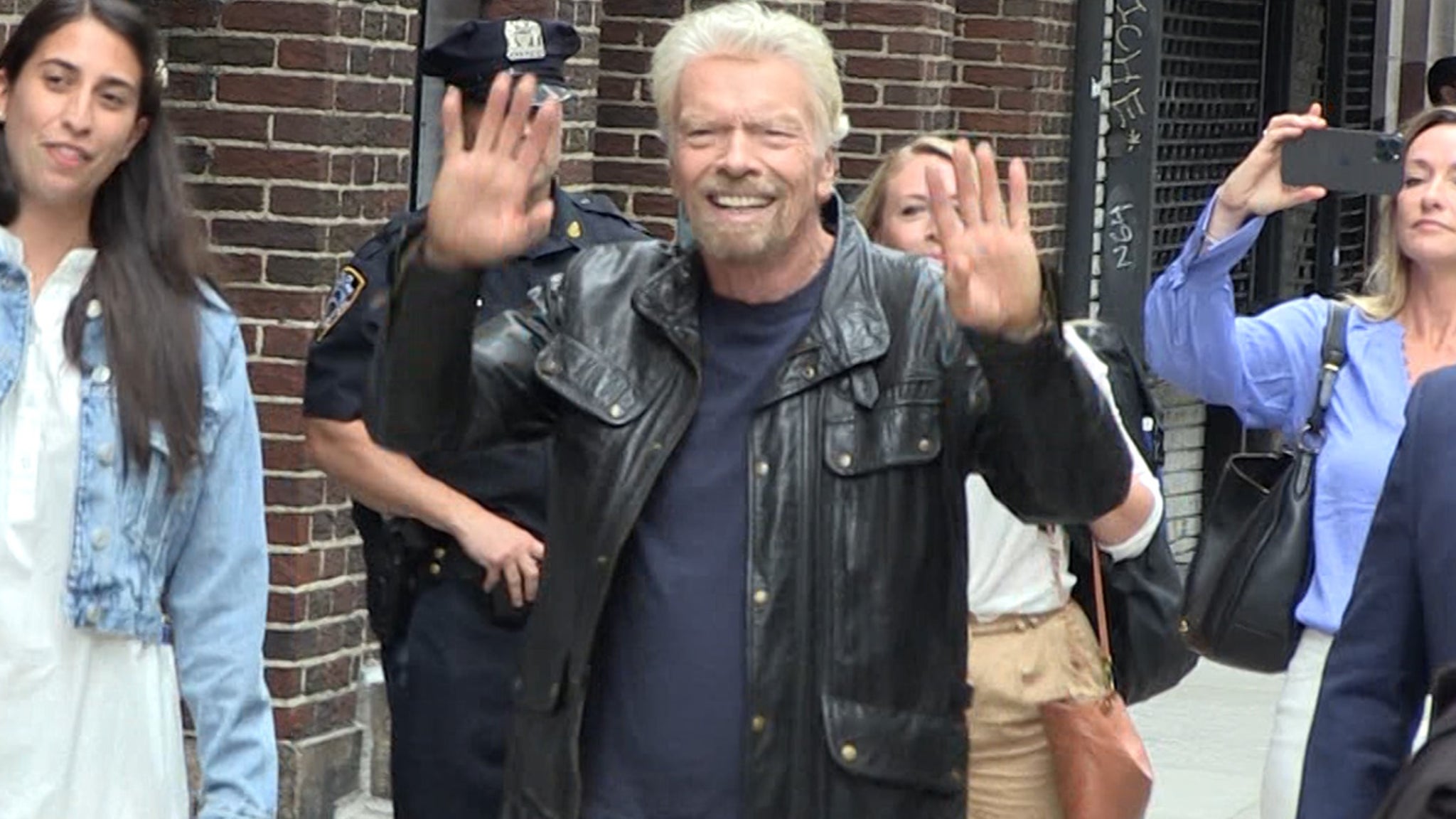 TMZ 13 July, 2021 - 05:55pm
The Virgin Galactic boss and newly minted astronaut was making his way to "The Late Show with Stephen Colbert" Tuesday in NYC when he got a hero's welcome from a group of admirers ... most of them toting Sharpies and pics of Sir Richard.
He made his way over to greet his fans and sign some photos, telling them his recent voyage was "special" ... and he snapped lots of great photos.
Based on what we saw for ourselves Sunday -- when Branson and his fellow travelers launched into sub-orbital space aboard the VSS Unity -- we believe him, and we're pretty jealous.
Of course, Richard might be the first business magnate to fly commercial all the way to zero gravity ... but Jeff Bezos is right on his heels. He's set to take off July 20.
The Virgin founder didn't have anything to say about beating the Amazon founder in the billionaire space race, but he really didn't have to ... the look on his face says it all.
Branson's warm welcome in New York does pale in comparison to some other astronauts -- the ticker-tape parade for the crew of Apollo 11 back in 1969 was pretty epic.
But, ya know ... that space race was a tad more important, and went a tad bit further than Sir Richard's.
WION 13 July, 2021 - 04:39pm
Several experts, including scientist Neil deGrasse Tyson, a student of Carl Sagan, dispute that Richard Branson has flown to space. 
However, several experts, including scientist Neil deGrasse Tyson, a student of Carl Sagan, dispute that he has flown to space.
"It's okay if you want to call it 'space' because average humans haven't gotten there before and it's a first for you. That's why it takes eight minutes to get into orbit and three days to reach the moon. That is space travel. So I don't see it as 'oh, let's go into space. No. What you are going to have is a nice view of the Earth ", he explained.
The Kármán line, which is 100 kilometres above mean sea level, is the most frequently accepted space border.
However, in the United States, the cutoff point is set at 80 kilometres.
Branson's Virgin Galactic mission achieved an altitude of 86 kilometres, while Jeff Bezos' Blue Origin flight is projected to reach a height of approximately 106 kilometres.
Whether or not Branson has technically been to space, his achievement ushering in a new age in space tourism.
Jeff Bezos of Amazon is set to accomplish the same with a ship from his business Blue Origin in less than a week.
From the beginning, New Shepard was designed to fly above the Kármán line so none of our astronauts have an asterisk next to their name. For 96% of the world's population, space begins 100 km up at the internationally recognized Kármán line. pic.twitter.com/QRoufBIrUJ
Virgin Galactic has admitted that its billionaire creator Richard Branson did not ride his bicycle to the launch site of his space journey on Sunday, as represented in a widely circulated video included in the company's webcast of the event.
It's a beautiful day to go to space. We've arrived at @Spaceport_NM. Get ready to watch LIVE at 7:30 am PT | 10:30 am ET | 3:30 pm BST https://t.co/PcvGTmA661 #Unity22 pic.twitter.com/4KjGPpjz0M
© 1998-2019 Zee Media Corporation Ltd (An Essel Group Company), All rights reserved.