Bitcoin broke below $30K. Some analysts see value opportunities while others expect further downside.
Bitcoin stabilized around $29,600 at press time Tuesday after breaking below the important $30,000 level on Monday. The world's largest cryptocurrency has been in a downtrend trend since failing to hold an all-time high around $63,000 in April. Concerns about regulatory risks, less accommodative monetary policy and fading institutional demand have contributed to selling pressure over the past few months.
Edward Moya, analyst at the foreign exchange brokerage firm Oanda, described bitcoin's trading environment as a "tug of war between bears and bulls," in an email to CoinDesk.
"Bitcoin's longer-term bullish outlook depends on some mainstream adoption across the U.S. and Europe, and for some that appears to be at risk," wrote Moya.
The European Union Commission is proposing a revamp of anti-money laundering rules, which could include banning anonymous crypto asset wallets. That did not help market sentiment on Tuesday, according to Moya.
"We see that at the federal and state levels, the falling price of bitcoin and resulting financial losses for many retail investors will only focus more regulatory scrutiny on this market," wrote Timothy Butler, partner at Troutman Pepper, in an email to CoinDesk.
Aside from regulatory uncertainty, traders will also be alert for comments from Tesla CEO Elon Musk, who is scheduled to speak at The B Word conference on Wednesday. Musk's appearance is especially timely given the potential for bitcoin to drop towards $25,000, which would mean Tesla could suffer a $300 million hit to its earnings, according to Shawn Tully, a senior editor at Fortune.
Short-term implied volatility rose as bitcoin broke below $30,000, indicating that cryptocurrency options traders see sharp price moves ahead. Volume, however, remains low, in the $20,000 to $30,000 price range.
"Continued pressure at these levels could see continuation to the downside," wrote Nathan Cox, chief investment officer at digital asset investment firm Two Prime, in an email to CoinDesk.
"Institutional investors seem very cautious at the moment, and in general seem to be in the process of de-risking," Arcane wrote.
"The declining trend in the futures market indicates that fear is accumulating as long as traders are no longer willing to pay a premium for their exposure."
Two decisive daily closes below $30,000 are needed to confirm a breakdown, wrote Katie Stockton, managing director of Fairlead Strategies, in an email to CoinDesk. For now, secondary support is at $27,000, which bitcoin will need to hold in order to maintain a long-term uptrend.
The slowdown suggests institutional demand for the largest currency by market cap remains weak across these regulated products, according to Glassnode.
"Adoption by corporations and institutional investors paired with a loose monetary policy and high asset inflation will propel bitcoin to six figures before the end of this year," Morpher CEO Martin Fröehler, the most bullish among the panelists, told Finder.
University of Canberra senior lecturer John Hawkins, one of the most bearish panelists, said that government adoption of bitcoin will adversely affect the cryptocurrency's price. "I'm assuming El Salvador adopting it as legal tender puts a floor for a while. But after the price has dropped a lot, they may remove the legal tender status."
Most digital assets on CoinDesk 20 ended up lower on Tuesday. In fact, everything was in the red except for dollar-linked stablecoins.
nucypher (NU) -7.15%
filecoin (FIL) -6.62%
algorand (ALGO) -6.41%
Read full article at CNBC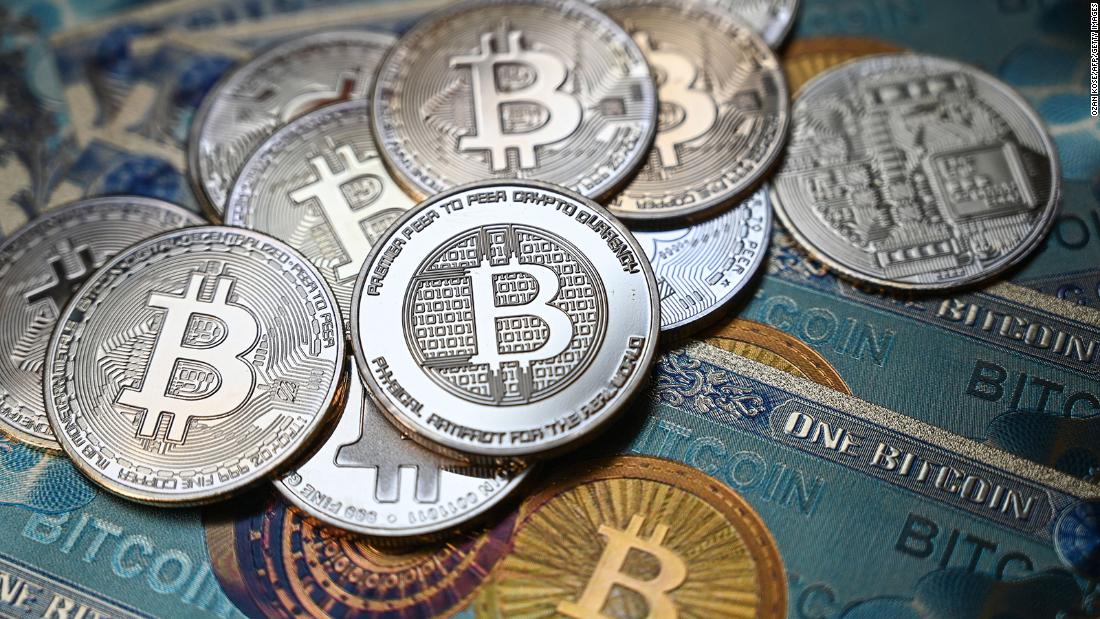 CNN 21 July, 2021 - 10:00am
Updated 10:19 AM ET, Tue July 20, 2021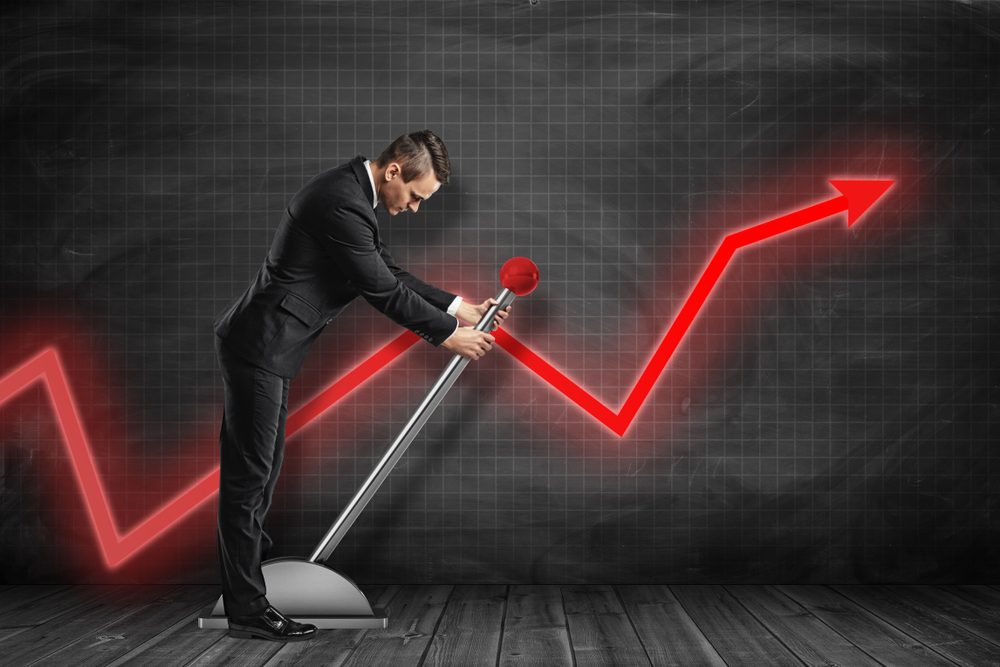 NewsBTC 21 July, 2021 - 10:00am
Bitcoin price extended its decline below the $30,200 and $30,000 support levels. BTC even settled well below the $30,000 level and the 100 hourly simple moving average to move further into a bearish zone.
The price even spiked below $29,500 and traded as low as $29,313. It seems like bitcoin is forming a support base above the $29,250 level. An initial resistance on the upside is near the $30,000 level. It is close to the 23.6% Fib retracement level of the recent downward move from the $31,900 swing high to $29,313 low.
The first major resistance is near the $30,600 level. It is near the 50% Fib retracement level of the recent downward move from the $31,900 swing high to $29,313 low.
If bitcoin fails to recover above the $30,000 and $30,600 resistance levels, there is a risk of more losses. An initial support on the downside is near the $29,350 level.
The first major support is now near the $29,250 zone. A clear downside break below the recent low and $29,250 might call for a move below the $29,000 level. The next key support is seen near the $28,000 level.
Hourly MACD – The MACD is now losing pace in the bearish zone.
Hourly RSI (Relative Strength Index) – The RSI for BTC/USD is rising and it might soon clear the 50 level.
Major Support Levels – $29,250, followed by $29,000.
Major Resistance Levels – $30,000, $30,600 and $31,000.
Aayush is a Senior Forex, Cryptocurrencies and Financial Market Strategist with a background in IT and financial markets. He specialises in market strategies and technical analysis, and has spent over a DECADE as a financial markets contributor and observer. He possesses strong technical analytical skills and is well known for his entertaining and informative analysis of the currency, commodities, Bitcoin and Ethereum markets.
NewsBTC is a cryptocurrency news service that covers bitcoin news today, technical analysis & forecasts for bitcoin price and other altcoins. Here at NewsBTC, we are dedicated to enlightening everyone about bitcoin and other cryptocurrencies.
We cover BTC news related to bitcoin exchanges, bitcoin mining and price forecasts for various cryptocurrencies.
© 2020 NewsBTC. All Rights Reserved.
© 2020 NewsBTC. All Rights Reserved.
Forbes 21 July, 2021 - 10:00am
Extreme bitcoin price swings have been outmatched by the meme-based dogecoin, Elon Musk's pet project that's rocketed into the cryptocurrency top ten by value this year (subscribe now to Forbes' CryptoAsset & Blockchain Advisor and discover crypto blockbusters poised for 1,000% gains).
As cryptocurrency traders are whiplashed by bitcoin and dogecoin volatility, investors are braced for a closely-watched live discussion between Musk and Twitter chief executive Jack Dorsey, set for 2pm EDT—with The ₿ Word event organizers promising "nothing is off-limits."
Sign up now for CryptoCodex—a free, daily newsletter for the crypto-curious that explains the world of bitcoin with brevity. Arriving in your inbox at 7am EDT every weekday
Announced last month, The ₿ Word is a bitcoin-focused online event that says it aims to "demystify and destigmatize mainstream narratives about bitcoin" and expand bitcoin awareness among companies and institutions.
Musk, who has alienated much of the bitcoin community with this irreverent attitude toward crypto since plowing $1.5 billion of Tesla's cash into bitcoin earlier this year, initially trashed the event on Twitter before agreeing to attend.
Musk has repeatedly attacked so-called bitcoin maxis—who argue against all cryptocurrencies other than bitcoin—in recent months, calling for developers to suggest dogecoin upgrade ideas and promising the doge memecoin will eventually "beat bitcoin hands down."
The dogecoin price has surged by many thousands of percent since the beginning of 2021, with investors pouring cash into the memecoin in the aftermath of trading restrictions being placed on viral meme stock Gamestop in January. Dogecoin tokens traded for mere fractions of a cent for years before surging to an all-time high of $0.73 in April on the back of a Musk-fuelled pump.
The 2021 bitcoin price rally, which saw bitcoin soar to around $65,000 per bitcoin before crashing back, was largely driven by expectations Tesla's bet on bitcoin would spark a surge of corporate and institutional bitcoin buying that failed to transpire.
Bitcoin's April crash, helping to wipe over $1 trillion from the combined crypto market capitalization, was partly caused by Musk's shock announcement Tesla was pulling the bitcoin payment support it had added just a few weeks earlier. In a statement Musk cited bitcoin's eye-watering energy demands, promising he would restart Tesla's bitcoin support if the bitcoin network increased its use of renewable energy.
After China's expulsion of bitcoin and crypto miners—who use powerful computers to secure the blockchain networks in return for freshly-minted tokens—in recent months, some have argued bitcoin's renewable energy mix has crossed Musk's required threshold. However, the ill-will generated by Musk's flippant attitude toward bitcoin on Twitter has led to many of bitcoin's most dedicated supporters denouncing Musk.
This week, Musk responded to a news story reporting his expected attendance at the event this week in his signature, offhand manner.
CryptoCodex—A free, daily newsletter for the crypto-curious. Helping you understand the world of bitcoin and crypto, every day
"During this talk, we will sing a cover of The Final Countdown by Europe," the Tesla billionaire, who was voted dogecoin's CEO in a 2019 tongue-in-cheek Twitter poll, posted to Twitter before offering to lend Dorsey a wig.
Dorsey has emerged as one of bitcoin's biggest supporters in recent years. He recently told the Bitcoin 2021 conference in Miami that if it wasn't for Twitter and his payments company Square he would be working on bitcoin full time.
The ₿ Word event has been organized by the Crypto Council for Innovation, Cathie Wood's investment management company Ark Invest, Square and crypto-focused venture fund Paradigm and is aiming to convince companies and institutions to invest in bitcoin, following in the footsteps of Tesla and business intelligence software company-turned bitcoin accumulator Microstrategy.
Alongside Musk and Dorsey, speakers at the event include SEC commissioner Hester Peirce, crypto venture capitalist and outspoken defender of bitcoin's carbon footprint Nic Carter and Neha Narula of MIT's Digital Currency Initiative.