The 50-week simple moving average earlier offered incredible support for Bitcoin's long-term bullish bias, but bears convincingly took it during the June 19 sell-off.
Dubbed the 50-week simple moving average, or 50-week SMA, the wave represents the average price traders have paid for Bitcoin over the past 50 weeks. Over the years, and in 2020, its invalidation as price floor has contributed to pushing the Bitcoin market into severe bearish cycles.
For instance, the 50-week SMA acted as support during the 2018 bear market. The wave helped prevent Bitcoin from undergoing deeper downtrends — between February 2018 and May 2018 — as its price corrected from the then-record high of $20,000.
Similarly, the wave provided Bitcoin with incredible support during its correction from its $15,000 high in 2019. Moreover, it held well as a price floor until March 2020, when the arrival of the COVID-19 pandemic caused a global market crash.
Pseudonymous chartist "Bitcoin Master" shared concerns about Bitcoin's potential to undergo an 80% average price decline upon breaking bearish on its 50-day SMA. The analyst noted that if the said fractal plays out, BTC/USD exchange rates could crash to as low as $13,000.
#Bitcoin just tagged the 50-week simple moving average, let's see if the coin doesn't break tradition of bouncing at least 50% ($47k) from it before making the usual 80% decline ($13k) from ATH.
Meanwhile, Bloomberg Intelligence's senior commodity strategist, Mike McGlone, also highlighted the 50-week SMA in a tweet earlier in July, albeit recalling the wave's ability to withhold selling pressure. The analyst recommended that investors should not dump their Bitcoin holdings right away on initial dips below the wave.
"Selling Bitcoin on initial dips below its 50-week moving average in the past has proven a good way to lose money, even in bear markets," McGlone explained.
The latest Bitcoin dip came in the wake of a global risk-on market decline driven by fears that the highly transmissible Delta variant of COVID-19 would slow down the recovery generated by the reopening of economies.
Vijay Ayyar, head of business development at cryptocurrency exchange Luno, noted that Bitcoin could drop further. In comments to Bloomberg, the former Google executive said the BTC/USD exchange rates could fall to as low as $20,000. Nonetheless, he anticipated the pair to retest $40,000 on the next bounce.
"We're going to need to form another base first before resuming another bull trend," Ayyar noted.
Jehan Chu, the founder of cryptocurrency-focused venture capital and trading firm Kenetic Capital, placed a safe downside target near $25,000 but warned about accelerated sell-offs should bulls fail to log a rebound from the level. He said: 
However, another analyst offered a different, more optimistic perspective on the current position of Bitcoin. 
James Wo, founder  CEO of the global crypto investment firm Digital Finance Group, highlighted on-chain indicators, including an ongoing decline in exchange inflows and active wallet addresses, as a reason to stay bullish on Bitcoin.
"Looking at these on-chain indicators, we can say that the majority of investors are waiting for major signals to enter the market again," Wo told Cointelegraph.
Data provided by CryptoQuant, a South Korea-based blockchain analytics firm, also provided a bullish setup for Bitcoin, citing the cryptocurrency's market-value-to-realized-value (MVRV) ratio.
In detail, the MVRV ratio represents an asset's market capitalization divided by realized capitalization. When the figure is too high, traders may interpret Bitcoin's price as being overvalued, thereby implying selling pressure. On the other hand, when the MVRV value is too low, traders may treat Bitcoin prices as undervalued, implying buying pressure.
"Buying [Bitcoin] at this same level in the past cycle was seen between January to March 2017," noted one of the CryptoQuant analysts, adding:
The views and opinions expressed here are solely those of the author and do not necessarily reflect the views of Cointelegraph. Every investment and trading move involves risk, and you should conduct your own research when making a decision.
Read full article at AMBCrypto News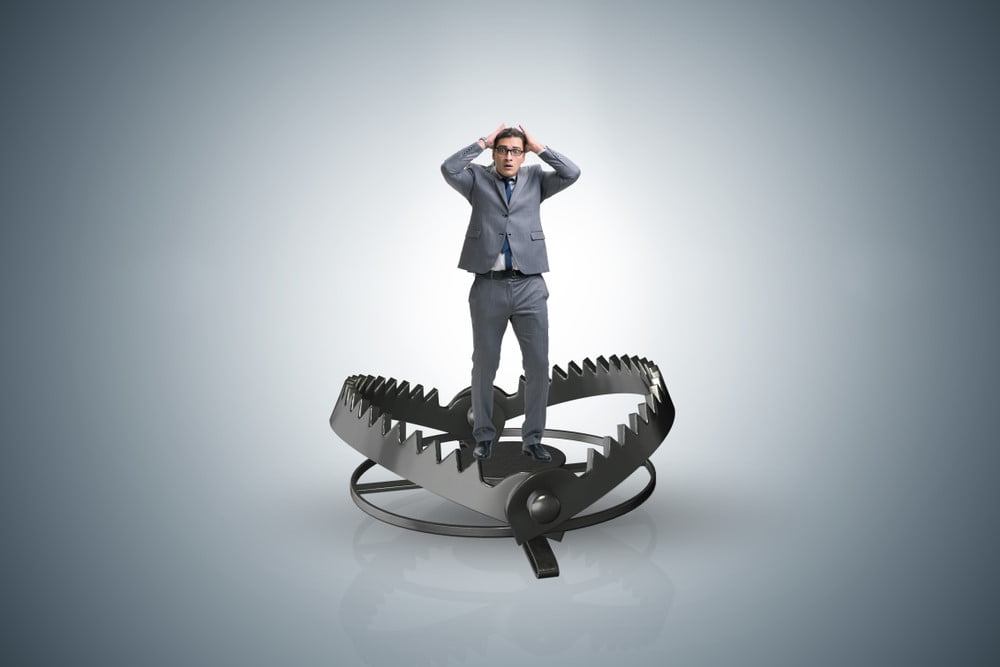 NewsBTC 21 July, 2021 - 05:01am
In the past few days, bitcoin price followed a bearish pattern below the $33,000 pivot level. BTC even settled below the $32,000 support zone and the 100 hourly simple moving average.
The price is now holding the $31,000 support zone and it is consolidating in a range. The recent low was formed near $31,154 and the price is now correcting losses. There was a break above the $31,500 resistance zone.
The price was able to climb above the 23.6% Fib retracement level of the recent decline from the $32,450 swing high to $31,154 low. An immediate resistance on the upside is near the $31,800 level and the 100 hourly SMA.
The 50% Fib retracement level of the recent decline from the $32,450 swing high to $31,154 low is also near the $31,800 level. Moreover, there is a key bearish trend line forming with resistance near $31,850 on the hourly chart of the BTC/USD pair.
If bitcoin fails to recover above the $31,800 and $32,000 resistance levels, there is a risk of more losses. An initial support on the downside is near the $31,200 level.
The first major support is now near the $31,000 zone. A close below the $31,000 level could spark a steady decline in the near term. In the stated case, the price is likely to even trade below the $30,000 support level.
Hourly MACD – The MACD is slowly losing pace in the bullish zone.
Hourly RSI (Relative Strength Index) – The RSI for BTC/USD is now just below the 50 level.
Major Support Levels – $31,200, followed by $31,000.
Major Resistance Levels – $31,800, $32,000 and $33,000.
Aayush is a Senior Forex, Cryptocurrencies and Financial Market Strategist with a background in IT and financial markets. He specialises in market strategies and technical analysis, and has spent over a DECADE as a financial markets contributor and observer. He possesses strong technical analytical skills and is well known for his entertaining and informative analysis of the currency, commodities, Bitcoin and Ethereum markets.
NewsBTC is a cryptocurrency news service that covers bitcoin news today, technical analysis & forecasts for bitcoin price and other altcoins. Here at NewsBTC, we are dedicated to enlightening everyone about bitcoin and other cryptocurrencies.
We cover BTC news related to bitcoin exchanges, bitcoin mining and price forecasts for various cryptocurrencies.
© 2020 NewsBTC. All Rights Reserved.
© 2020 NewsBTC. All Rights Reserved.
Yahoo Finance 21 July, 2021 - 05:01am
Edward Moya, analyst at the foreign exchange brokerage firm Oanda, described bitcoin's trading environment as a "tug of war between bears and bulls," in an email to CoinDesk.
"Bitcoin's longer-term bullish outlook depends on some mainstream adoption across the U.S. and Europe, and for some that appears to be at risk," wrote Moya.
Related: So THIS Is 'And Then They Fight You'
Bitcoin (BTC) $29,814.97, -3.13%
Ether (ETH) $1,792.4, -1.86%
10-year Treasury yield closed at 1.213%, compared with 1.201% on Monday
The European Union Commission is proposing a revamp of anti-money laundering rules, which could include banning anonymous crypto asset wallets. That did not help market sentiment on Tuesday, according to Moya.
"We see that at the federal and state levels, the falling price of bitcoin and resulting financial losses for many retail investors will only focus more regulatory scrutiny on this market," wrote Timothy Butler, partner at Troutman Pepper, in an email to CoinDesk.
Related: Institutional Demand for Bitcoin Remains Weak: Glassnode
Aside from regulatory uncertainty, traders will also be alert for comments from Tesla CEO Elon Musk, who is scheduled to speak at The B Word conference on Wednesday. Musk's appearance is especially timely given the potential for bitcoin to drop towards $25,000, which would mean Tesla could suffer a $300 million hit to its earnings, according to Shawn Tully, a senior editor at Fortune.
Short-term implied volatility rose as bitcoin broke below $30,000, indicating that cryptocurrency options traders see sharp price moves ahead. Volume, however, remains low, in the $20,000 to $30,000 price range.
"Continued pressure at these levels could see continuation to the downside," wrote Nathan Cox, chief investment officer at digital asset investment firm Two Prime, in an email to CoinDesk.
Bitcoin futures on the Chicago Mercantile Exchange (CME) have shifted into "backwardation," which is when futures trade at a discount to the spot price. This is the second time that regulated futures on the CME are trading at backwardation in the last seven days, according to a Tuesday report by Arcane Research.
"Institutional investors seem very cautious at the moment, and in general seem to be in the process of de-risking," Arcane wrote.
"The declining trend in the futures market indicates that fear is accumulating as long as traders are no longer willing to pay a premium for their exposure."
Bitcoin's drawdown, or the percentage decline from the April peak around $63,000, is roughly 50%. Typically, drawdowns that exceed 50% can last for several months, similar to 2018 and the second-half of 2019.
Two decisive daily closes below $30,000 are needed to confirm a breakdown, wrote Katie Stockton, managing director of Fairlead Strategies, in an email to CoinDesk. For now, secondary support is at $27,000, which bitcoin will need to hold in order to maintain a long-term uptrend.
The Purpose Exchange-Traded Fund, one of the first approved bitcoin exchange-traded products (ETPs), has seen a slowdown in net inflows this week after experiencing a period of relatively strong demand in May and June, according to a report by Glassnode.
The slowdown suggests institutional demand for the largest currency by market cap remains weak across these regulated products, according to Glassnode.
Among 42 cryptocurrency experts surveyed by Finder, 61% think that bitcoin is currently undervalued, while the experts on average expect bitcoin to reach $66,284 per BTC by the end of 2021.
"Adoption by corporations and institutional investors paired with a loose monetary policy and high asset inflation will propel bitcoin to six figures before the end of this year," Morpher CEO Martin Fröehler, the most bullish among the panelists, told Finder.
University of Canberra senior lecturer John Hawkins, one of the most bearish panelists, said that government adoption of bitcoin will adversely affect the cryptocurrency's price. "I'm assuming El Salvador adopting it as legal tender puts a floor for a while. But after the price has dropped a lot, they may remove the legal tender status."
DOGE: A recent shakeout in meme tokens, a sector best known by the Shiba Inu-themed dogecoin, indicates that retail investors are exiting their positions in cryptocurrencies as recent market sell-offs have spooked many crypto newcomers. Momentum appears to have dissipated in an oversaturated market for meme coins, wrote CoinDesk's Muyao Shen.
USDC: Circle, a global payments company, was one of USDC's creators. It published a breakdown of its assets backing the stablecoin for the first time in its latest attestation report, which was dated July 16. According to the report, about 61% of its tokens are backed by "cash and cash equivalents," meaning cash and money market funds, wrote CoinDesk's Nikhilesh De.
Most digital assets on CoinDesk 20 ended up lower on Tuesday. In fact, everything was in the red except for dollar-linked stablecoins.
nucypher (NU) -7.15%
filecoin (FIL) -6.62%
algorand (ALGO) -6.41%
A trio of influencer CEOs will gather to hash it out about bitcoin.
The bank's prime brokerage unit is said to be allowing clients to access various crypto exchange-traded products.
Unlike stocks, which represent companies that can be measured with revenue and profit, crypto assets like bitcoin are more difficult. But Goldman Sachs has a way to think about "fundamentals."
Season 9 of the hit Bravo show is expected to premiere this fall
Cryptocurrency exchange Coinbase debuted on April 14, but is sharply off its post-IPO highs. Is Coinbase stock a buy or sell in the current stock market rally?
Get essential education news and commentary delivered straight to your inbox. Sign up here for The 74's daily newsletter. When teens and adolescents first became eligible for COVID-19 vaccinations in mid-May, demand for shots was like a spigot turned on full blast. Now, the once-steady stream has slowed to a feeble drip. Last week, only […]
China on Tuesday reported the highest daily tally of new confirmed COVID-19 cases since January, driven by a surge in imported infections in Yunnan province, where cases are spilling over from an "alarming spike" in neighbouring Myanmar. Mainland China recorded 65 new confirmed cases for July 19, compared with 31 a day earlier, the National Health Commission said in a statement. Imported infections accounted for most of the new cases reported for July 19, with Yunnan reporting 41 new cases originating from abroad, all of whom were Chinese nationals who recently returned from Myanmar.
Despite the pickup in demand for $22K puts, the options market remains biased bullish for the long term.
(Bloomberg) -- House prices in the richest nations may be overvalued by about 10% after a decade-long boom that's one of the strongest since 1900, Oxford Economics says.The British research firm identified the Netherlands, Canada, Sweden, Germany and France as the most risky property markets, basing its findings on long-term trends and price-to-rent ratios. It estimated that values across 14 advanced economies have risen 43% in 10 years.The current boom is on course to become the second-longest
Galactic shares went from $15 to $50 over the course of about 2½ months starting in early May. That Icarus-like rise is as much a reason the stock fell Tuesday as the Blue Origin flight.
Roger Ver, known as "Bitcoin Jesus," is one of the earliest, most vocal, and most controversial investors in cryptocurrencies.
(Bloomberg) -- Canadian National Railway Co. is cashing in on a commodities boom that's fueling demand for exports from Canada.Strong orders for goods such as metals, lumber and oil gave Canada's largest railway a boost in the second quarter, with total freight revenue jumping 14% from a year earlier. That helped the Montreal-based company post profit that was almost double that of a year ago, when the Covid-19 pandemic took hold.The positive earnings report came as the company pursues a takeove
Last year I signed up for a variety of educational and training courses at Udemy.com, an online "school" specializing in such things. Ageism and long-term unemployment are major blights for those in the second half of their careers. Changing careers is hard.
Dogecoin flew high during the first part of 2021. But since Elon Musk's appearance on "Saturday Night Live," nothing's been the same for the "joke" cryptocurrency.
Square's intentions to build out crypto products, including a hardware wallet, align with ARK ambitions to realize its exchange-traded fund.
As the Delta variant is becoming more prominent and the pace of vaccinations is stalling, several companies are delaying their in-office return-to-work policies. See: How to Protect Yourself When You...
The market is being whipsawed by expectations of a strong recovery, and jitters over rising COVID-19 cases.
What do the Pontiac G8, Chevrolet SS and Kia Stinger have in common? According to the Korean Car Blog, "local industry sources" allege Kia gave its South Korean plants their 2022 production schedules. The document apparently indicated the Sohari facility where all Stingers are built will be retooled to assemble electrified vehicles like the Kia Carnival Hybrid at the beginning of Q2, and by the end of Q2, the Stinger will retire to the grave to make way.
Kitco NEWS 21 July, 2021 - 05:01am
Analysts pointed to a broader risk-off sentiment in the marketplace due to the rising coronavirus cases across the globe.
Bitcoin fell below $30,000 for the first time in four weeks, erasing almost all of its year-to-date gains. At the time of writing, the cryptocurrency was trading at $29,673, down 3.58% on the day and up only 1.54% on the year.
Ethereum was last trading at $1,757.08, down 3.54% on the day but still up 136.91% on the year.
In the last 24 hours, the selloff in crypto took out $89 billion from the space, according to CoinMarketCap's data.
The last time crypto saw such a big selloff was about a month ago when China's central bank ordered the country's major financial institutions not to provide trading, clearing and settlement for crypto transactions.
A drop below $30,000 could trigger another major selloff towards $20,000, said OANDA senior market analyst Edward Moya, adding that "new institutional buyers" could start to come in at these levels.
"Bitcoin is the ultimate risky asset right now, and it could see intense selling pressure if Wall Street enters into panic selling mode," Moya said.
It has also been a busy few days for the crypto space news-wise.
On Monday, Treasury Secretary Janet Yellen called for a quick establishment of a regulatory framework for stablecoins.
"The Secretary underscored the need to act quickly to ensure there is an appropriate U.S. regulatory framework in place," the U.S. Department of the Treasury said in a press release. "The PWG [President's Working Group on Financial Markets] expects to issue recommendations in the coming months."
Robinhood, the popular retail trading platform, warned of a slowdown in retail trading activity, especially when it comes to crypto. 
"We expect our revenue for the three months ending September 30, 2021, to be lower, as compared to the three months ended June 30, 2021, as a result of decreased levels of trading activity relative to the record highs in trading activity, particularly in cryptocurrencies, during the three months ended June 30, 2021, and expected seasonality," Robinhood said in a filing with Securities and Exchange Commission.
Ethereum co-founder said he is quitting crypto, citing personal security concerns. "It's got a risk profile that I am not too enthused about," Di Iorio told Bloomberg. "I don't feel necessarily safe in this space. If I was focused on larger problems, I think I'd be safer."
This came just a few days after Dogecoin founder Jackson Palmer blasted the cryptocurrency market as "inherently right-wing, hyper-capitalistic" with a driving force built on tax avoidance and diminished regulatory oversight. 
"Despite claims of 'decentralization,' the cryptocurrency industry is controlled by a powerful cartel of wealthy figures who, with time, have evolved to incorporate many of the same institutions tied to the existing centralized financial system they supposedly set out to replace," Palmer said in a Twitter post.
On Friday, a viral video made its rounds showing Malaysian police using a steamroller to destroy 1,069 bitcoin mining rigs. 
CNCB later quoted Assistant Commissioner of Police Hakemal Hawari as saying that crypto miners reportedly stole $2 million worth of electricity.
This week all eyes are on the 'B Word' event starting on Wednesday at noon ET time. "The ₿ Word is a Bitcoin focused initiative that aims to demystify and destigmatize mainstream narratives about Bitcoin, explain how institutions can embrace it, and raise awareness around areas of the network that need support," according to its website.
Prominent speakers will include Tesla CEO Elon Musk, Ark Invest CEO Cathie Wood, and Square CEO Jack Dorsey.
For Kitco News
We appreciate your feedback.
How can we help you? 1 877 775-4826
Drop us a line info@kitco.com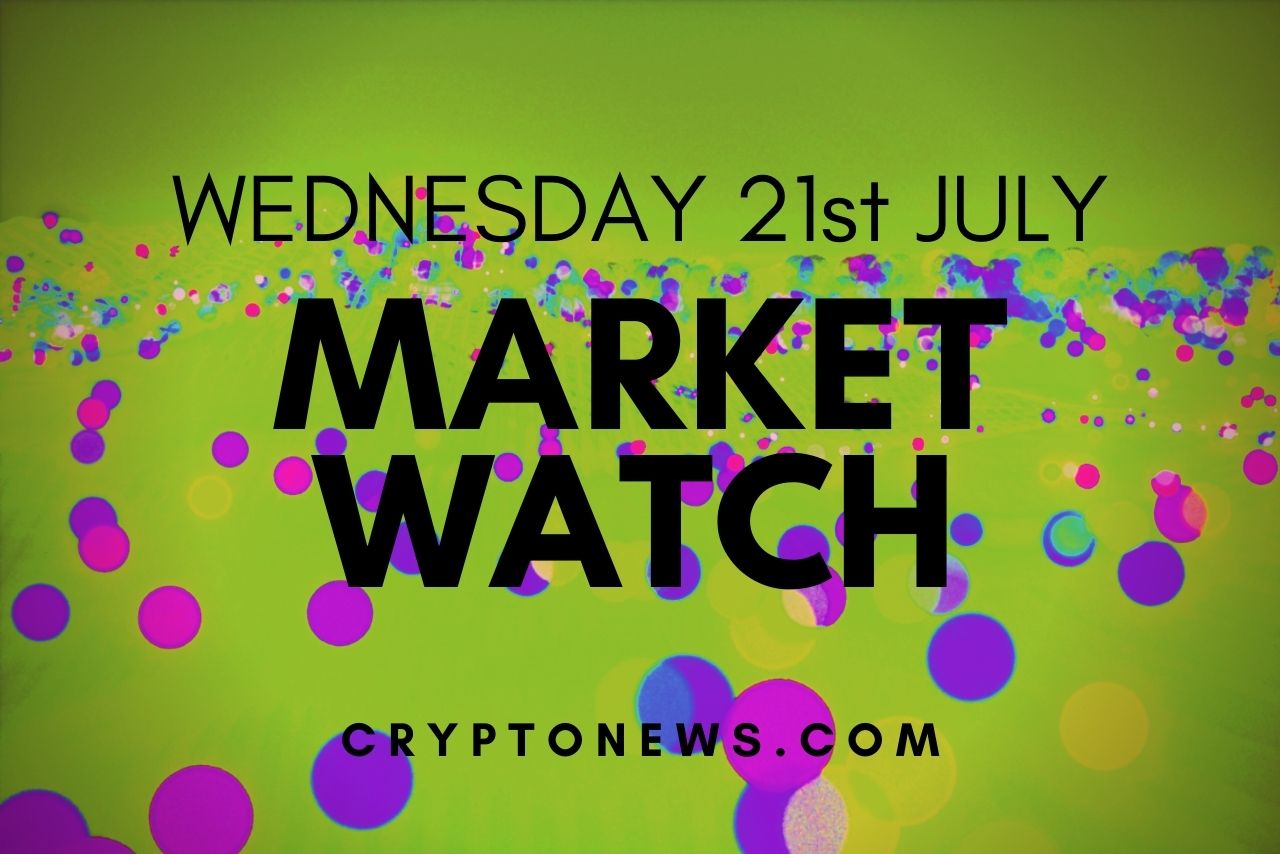 Cryptonews 20 July, 2021 - 11:40pm
Follow us on Twitter or join our Telegram
Bitcoin price found support above USD 29,250 and started an upside correction. BTC climbed above the USD 30,000 level and is currently (04:31 UTC) showing recovery signs. If it succeeds to stay above USD 30,000, the price could test the USD 31,000 resistance.
Similarly, most major altcoins are attempting an upside correction. ETH recovered above the USD 1,750 and USD 1,780 resistance levels. XRP is holding the USD 0.520 support zone, but it might face hurdles near USD 0.550.
Several altcoins recovered over 8%, including RUNE, FLOW, COMP, AXS, XEM, FTT, ENJ, STX, CELO, HT, QNT, DOGE, ONE, DCR, RVN, and MANA. Out of these, RUNE gained over 15% and it broke the USD 3.80 level.
Sign in with email to receive news and updates
The Daily Hodl 20 July, 2021 - 06:45am
Guy, the host of Coin Bureau, is weighing in on the widely-followed stock-to-flow (S2F) trading model popularized by the analyst known as PlanB.
The S2F has traditionally been applied to commodities like gold and silver. It predicts the performance of an asset based on the idea that the price increases as the asset becomes more scarce. PlanB has used it to predict Bitcoin topping out at about $288,000 this bull run.
In a new video, the pseudonymous host of Coin Bureau says that with Bitcoin trading near the $30,000 level – about $83,000 below where the S2F suggests it should be – he agrees with PlanB that the model is in a "make or break" phase.
However, Guy says he thinks strong fundamental catalysts such as institutional demand will likely push Bitcoin's price back into the S2F's favor. He references recent reports of traditional financial institutions expressing interest in the space. He also mentions that whale holdings, or Bitcoin wallets with at least 1,000 BTC, are currently at a two-month high.
The analyst says he's not looking at the short-term signals from the S2F, but rather its prediction of $288,000 by the end of 2021. He says it's not a far-fetched scenario.
Check your inbox for confirmation email.
Cryptocurrency news and analysis, covering Bitcoin, Ethereum, Ripple, XRP, altcoins and blockchain technology
COPYRIGHT © 2017-2021 THE DAILY HODL