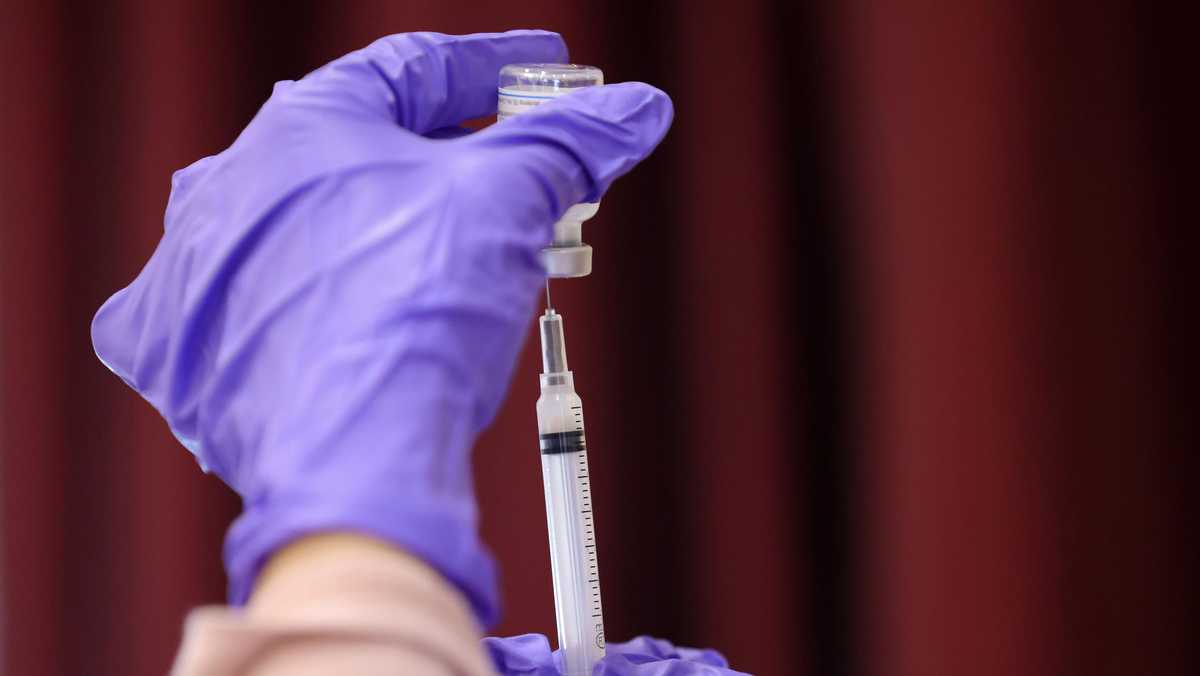 Sign up for daily emails with local updates and other important news.
The delta variant is wreaking havoc through much of the United States, but the "silver lining" is that more Americans appear to be at the tipping point of understanding the importance of COVID-19 vaccinations, one expert said.
"People are waking up to this," Director of the National Institutes of Health Dr. Francis Collins told CNN Sunday. "That's what desperately needs to happen if we are going to get this delta variant put back in its place, because right now it is having a pretty big party in the middle of the country."
In the past two weeks, daily case rates have gone up four-fold, Collins said. This increase comes as the delta variant spreads and the percentage of vaccinated Americans hovers around 49.6%, according to the U.S. Centers for Disease Control and Prevention. Hospitals are once again filling up with patients as the virus tears through the unvaccinated population.
Experts say the path to protect Americans and slow or stop the spread of the virus is clear: vaccinations. More than 99.99% of people fully vaccinated against COVID-19 have not had a breakthrough case resulting in hospitalization or death, according to the latest data from the CDC.
And though vaccination rates have slowed since the initial rush for inoculation, as the pandemic once again worsens, the rates are climbing.
On Saturday, more than 816,000 doses of COVID-19 vaccine were administered across the U.S., marking the fifth straight day more than 700,000 shots in arms were recorded, according to the CDC. The current seven-day average of doses administered is 662,529 per day, the highest average since July 7.
Dr. Anthony Fauci, director of the National Institute of Allergy and Infectious Diseases, attributed the increase to two likely factors: trusted leaders coming out in support of vaccines and people seeing how much better vaccinated communities are faring against the virus, he told CBS Sunday.
In Florida, where nearly 1 in 5 new COVID-19 cases across the U.S. are reported, chief clinical officer for AdventHealth Central Florida, Dr. Neil Finkler, said none of his patients thought they would get the virus.
"The delta variant has proven to be so highly contagious that even the young and the healthy, including pregnant patients, are now starting to fill up our hospitals," said Finkler.
Despite the rising number of COVID-19 cases, Fauci told ABC Sunday that he believes there is enough community protection to prevent the country from having to implement lockdown measures again.
"I think we have enough of the percentage of people in the country, not enough to crush the outbreak, but I believe enough to not allow us to get into the situation we were in last winter," he said.
But things are still likely to get worse for the unvaccinated, Fauci warned.
"We're looking to some pain and suffering in the future because we're seeing cases go up," he told ABC.
And while it is the unvaccinated that will likely experience the brunt of this pain and suffering, Fauci noted the choices of the unvaccinated impact the overall community situation.
"When you have unvaccinated people getting infected, you're propagating the dynamics of the outbreak, which ultimately impacts everybody from the standpoint of having to wear masks, from the standpoint of the safety of kids in schools, from the standpoint of being able to open up everything the way we were when we were normal," he said.
To address the overall impacts, many officials have been increasing vaccination efforts in under-vaccinated communities.
Ohio Gov. Mike DeWine said Sunday his state is seeing "a significant increase" in vaccination rates, particularly in rural areas.
"I think ... fear of the delta variant is certainly one of the causes," DeWine told CNN.
DeWine said the state is now focusing outreach efforts to the Medicaid population, who he said are "under-vaccinated," through incentives like $100 cash awards for getting the shot.
DeWine said the state's "Vax-a-Million" lottery program also played a major role in reversing a downward trend in vacation rates.
"We think well over 100,000 extra people were vaccinated, at a minimum, because of that," DeWine said. "It was very, very successful. It was something that worked and, you know, we are glad we did it."
DeWine said despite the state's progress on vaccinations, "We have room to grow."
The surge of COVID-19 patients in hospitals could have an impact on others who need medical care, doctors said.
In Austin, Texas, "Our ICU capacity is reaching a critical point where the level of risk to the entire community has significantly increased, and not just to those who are needing treatment for COVID," Austin-Travis County Health Authority Dr. Desmar Walkes said in a statement.
"If we fail to come together as a community now, we jeopardize the lives of loved ones who might need critical care."
In Mississippi, COVID-19 hospitalizations have increased significantly — including among younger patients, State Health Officer Thomas Dobbs said. All 88 beds in the University of Mississippi Medical Center's intensive care unit had filled up by Friday, according to data from the state's health department.
And in Louisiana, "We're becoming victims of the unvaccinated," said Dr. Christopher Thomas, a critical care physician at Our Lady of the Lake Regional Medical Center in Baton Rouge.
"We currently are overwhelming our bed capacity. We're creating burnout for our teams. And honestly, we're beginning to impact the rest of the health care for the community."
At the Louisiana hospital, 97% of COVID-19 patients in the ICU were unvaccinated, Thomas said. As of Friday, the average age of COVID-19 patients in the ICU was 48.
"That means there are children — with parents — who are now in the hospital," he said.
Hearst Television participates in various affiliate marketing programs, which means we may get paid commissions on purchases made through our links to retailer sites.
Read full article at TMZ
FOX 5 New York 02 August, 2021 - 08:10pm
Yahoo Entertainment 02 August, 2021 - 02:31pm
Fans gathered outside the Patchogue Theatre on Long Island in New York during the service for the pioneering beatboxer whose birth name was Marcel Theo Hall. He was born in Harlem and raised in Patchogue.
Police put up barricades to hold crowds on the sidewalks and keep the street in front of the theater clear.
Media reports said a private viewing for the family was followed by a live-streamed service. The Rev. Al Sharpton tweeted that he was to deliver the eulogy. "May his legacy live on," the civil rights leader said on Twitter.
Hip-hop performers LL Cool J, Fat Joe and Big Daddy Kane were set to attend, media reports said.
Markie died on July 16 aged 57 of complications from diabetes.
(Writing by Cynthia Osterman; Editing by Richard Chang)
The life of hip-hop icon Biz Markie is set to be celebrated on Monday, August 2.
The star quit drinking at the end of last year
'We knew something was wrong when she stopped calling my mom,' says Maggie Sandoval's sister after body unearthed in Oklahoma town
The singer-songwriter says she has to "disassociate" from her feelings about her body when performing.
Airport police met plane at Austin after fight onboard aircraft
Friends and family of Biz Markie celebrated his life and legacy at a funeral, remembering the rapper as larger than life and full of love
At fundraiser, McCarthy says it will 'be hard not to hit' Pelosi with gavel if he becomes speaker
Brooks continues to sell out stadiums as the delta variant threatens as he says he would "stand down again" to do his part
There's also a new Lifetime movie tonight and fresh fishing drama on "Wicked Tuna: Outer Banks." And the Olympics, of course.
Soap actor Jay Pickett of Port Charles fame passed away Friday at the age of 60, according to a Facebook post by film producer Jim Heffel. The official cause of death has not yet been released. "Yesterday I lost a good friend and the world lost a great person," Heffel eulogized. "Jay Pickett decided to ride […]
The United States will not lock down again to curb COVID-19 but "things are going to get worse" as the Delta variant fuels a surge in cases, mostly among the unvaccinated, top U.S. infectious disease expert Anthony Fauci said on Sunday. A sufficient percentage of Americans have now been vaccinated to avoid lockdowns, Fauci said on ABC's "This Week".
Fetty Wap's 4-year-old daughter, Lauren, has passed away, with the girl's mother, Turquoise Miami, paying tribute on July 31 to her "loving, talented, smart and hardheaded princess mermaid."
The actress made her relationship with the musician Instagram official in June
She's serving looks all summer long. 🔥🔥🔥
The caption is also SO amazing. 😁
I don't want this trip to come to an end.
Claire's dress on Outlander is a winner.View Entire Post ›
We are adding Sarah Michelle Gellar to the hot-mom summer list as celebrities continue to share their seasonal fashions — and we love this black one-piece swimsuit on her. The 44-year-old actress also added a bit of parenting humor to the Instagram bathroom selfie that a lot of moms and dads can relate to. The […]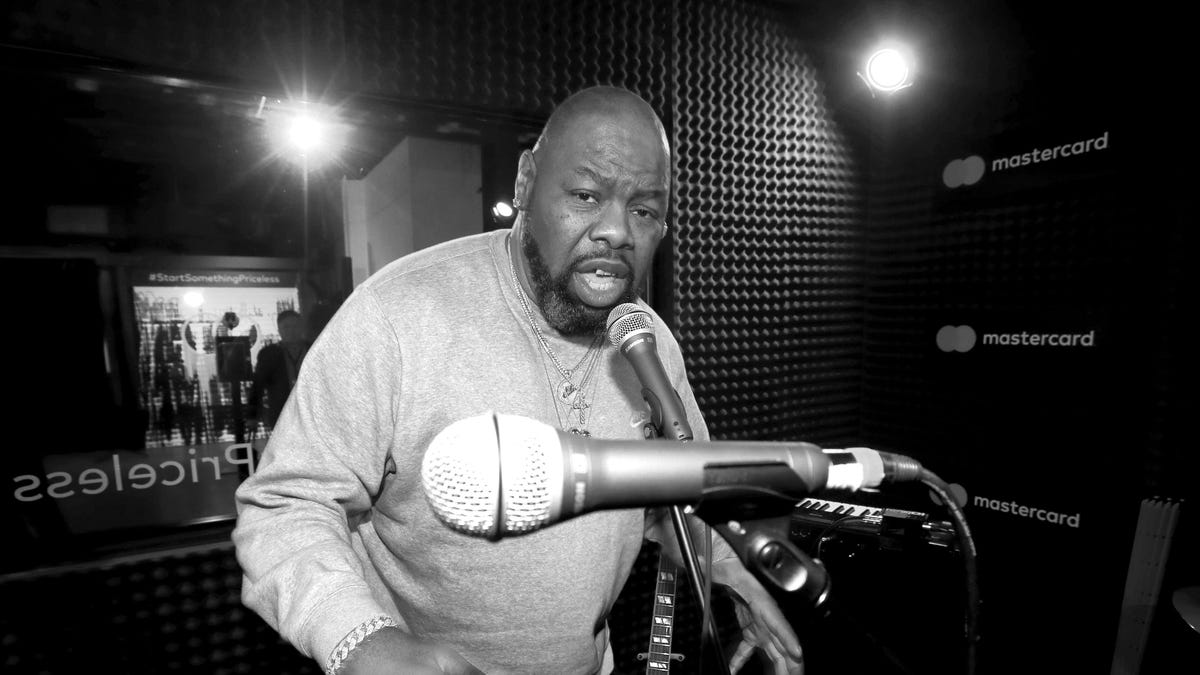 The Root 02 August, 2021 - 08:58am
As Page Six reports, the celebration will be split into two parts, the first of which will include a private viewing ceremony for family and close friends at 11 a.m. followed by a public ceremony, which will be livestreamed for fans and well wishers starting at 1:30 p.m. on BET. The event is set to take place in Patchogue, N.Y., on Long Island.
Rev. Al Sharpton is expected to give the eulogy. Fellow rappers such as Fat Joe, Papoose, Al B Sure!, Big Daddy Kane and LL Cool J are all expected to make appearances and pay their respects.
"I just wanna say rest in power to Biz Mark, my friend," LL said in an emotional video posted to social media after news of the "Just a Friend" rapper's passing began to circulate. "So many memories man...you was in the basement of my grandmother's house when I wrote 'Rock The Bells.' Used to always hang out back in the days we was running around Queens and Long Island."
LL later added, "I'm glad we got to do what we got to do towards the end. Love you, bro and I want to send love to all your fans, your millions of fans around the world, your family, send my love to your family, to your wife, management and rest in power bro."
Biz Markie passed away on July 16, at the young age of 57 following a prolonged hospital stay due to complications caused by Type 2 diabetes.
"Biz created a legacy of artistry that will forever be celebrated by his industry peers and his beloved fans whose lives he was able to touch through music, spanning over 35 years.," a rep for Biz Markie said in a statement at the time. "He leaves behind a wife, many family members and close friends who will miss his vibrant personality, constant jokes and frequent banter."
It would be worth doing a feature profile on "hip hop & healthcare", to see how artists (both veterans and the newer people) interact with the health care industry. Does anybody's record label pay for a health care plan? (No, I'm sure. But it's worth bringing up). Which performers pay for their own health plans, especially for those who have families? Or do they just "pay cash" as they go? For anybody (especially the men), do they go to regular checkups or do they only go to a clinic or emergency room when they feel sick or injured?