MCU superspy Natasha Romanoff returns for one more action-packed adventure
If you buy something from a Polygon link, Vox Media may earn a commission. See our ethics statement.
For everyone who wasn't able to make it to one of this year's most prestigious and exclusive cinematic events, there are still a ton of great movies available to stream and rent on video on demand. Black Widow, the 24th MCU film and Scarlett Johansson's eighth appearance as super-spy Natasha "Black Widow" Romanoff, premieres this weekend in theaters and on Disney Plus Premier, after a yearlong delay. The second film in Leigh Janiak's trilogy of horror films based on R.L. Stine's Fear Street series premieres on Netflix this weekend as well, alongside VOD releases like the French horror thriller Meander and more.
To help you get a handle on what's new and available, here are the movies you can watch with the click of a button this weekend.
Where to watch: Available to stream on Disney Plus Premier Access
Black Widow mostly feels like an apology. It arrives as the 24th film in the Marvel Cinematic Universe, two years (one of them a pandemic mulligan) after the 22nd film, Avengers: Endgame, featured an emotional scene that in no uncertain terms killed off Black Widow's main character, Natasha Romanoff. Black Widow had been a consistent presence in the MCU since 2010's Iron Man 2, and she was one of the key connective figures that helped all of these movies actually feel like a universe. She also seemed to be one of the only women of consequence in the entire franchise. And after coming and going, she's only getting her own stand-alone movie now, which makes Black Widow feel like an afterthought. It's only the second MCU film to star a female character, and that character isn't even alive to take us somewhere new.
The latest movie from Marvel Studios will stream at home on Disney Plus Premier Access for an extra fee
Where to watch it: Available to stream on Netflix
Like most middle chapters, Fear Street 1978 struggles to stand on its own, rather than functioning primarily as a bridge between the trilogy's first and final installments. The final 15 minutes of the film are inarguably its strongest, jumping forward back to 1994 as Deena and Josh exhume Sarah Fier's hand at the tree where she was hanged, now the site of the Shadyside Mall, where Heather Watkins was murdered in the previous film. As Deena attempts to lay Fier's remains to rest, she's struck by a vision not unlike what Sam experienced, one that seemingly transports her back in time to 1666, the year when Sunnyvale and Shadyside were founded, and the origin of the witch's curse.
Where to watch it: Available to rent for $4.99 on Amazon Prime Video; $6.99 on Apple, Vudu
Where to watch it: Available to stream on Amazon Prime Video
Narratively padded and visually overstuffed with CGI, The Tomorrow War plays out like Starship Troopers drained of Paul Verhoeven's subversive satire, Edge of Tomorrow devoid of Doug Liman's wry flair for killing off Tom Cruise, Battle: Los Angeles without Aaron Eckhart's believable grit, or Independence Day without Will Smith's agreeable campiness.
Where to watch it: Available to stream on Netflix
One twist on the conventional slasher formula that Fear Street: 1994 introduces, and which will likely serve as the throughline connecting all three of the films, is the element of the occult in the form of Sara Feir, the film's antagonist. Hanged as a witch several hundred years before the events of the film, Feir left behind a legacy — and a mysterious generation-spanning vendetta for one of the characters — that may be the source of much of the misfortune and horror plaguing Shadyside. Feir has possessed several otherwise innocent townspeople across history and twisted them to commit acts of gruesome violence for some unknown purpose. The twists that spring from out of this revelation make for some entertaining and shocking scenes in the latter half of the movie, culminating in several shocking kills where the brutality stands out from the otherwise chaste violence of the rest of the film.
Where to watch it: Available to rent for $6.99 on Amazon Prime Video, Apple, and Vudu
Where to watch it: Available to rent for $6.99 on Amazon Prime Video, Apple, and Vudu
Read full article at Polygon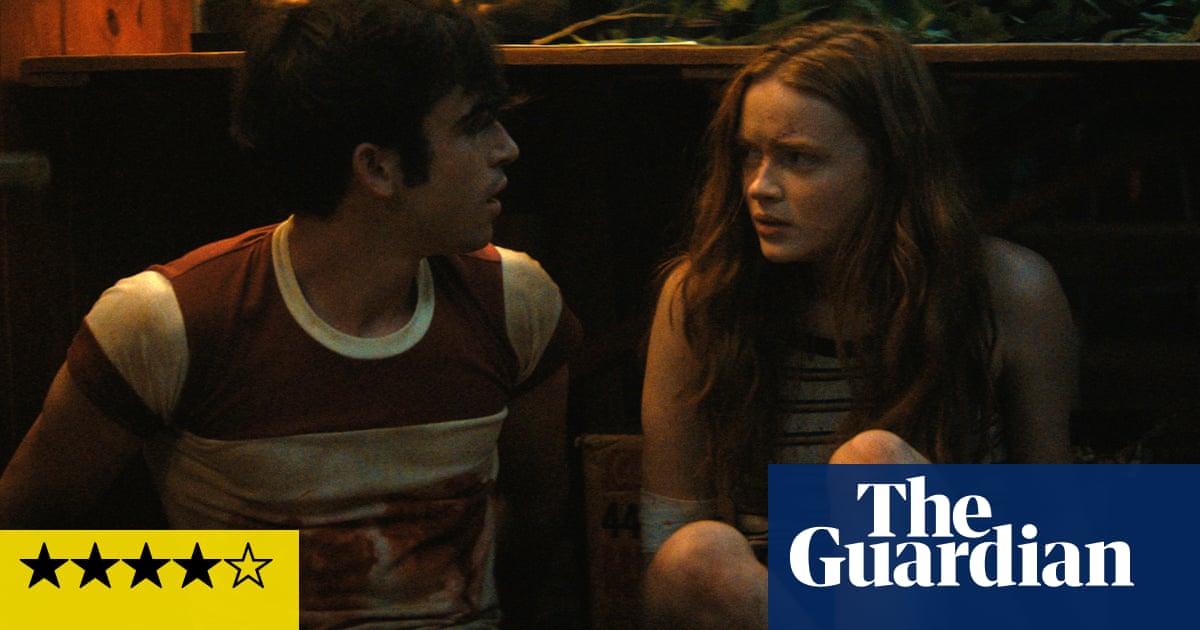 The Guardian 09 July, 2021 - 10:19pm
Last modified on Wed 7 Jul 2021 12.01 EDT
It doesn't always translate to a dull ride but it's most likely a predictable one, often deeply unnecessary, and such no-fucks-given laziness has given an already scorned subgenre an even gnarlier reputation. But after last week's premiere of Fear Street Part 1: 1994, a surprisingly effective and ambitious start to a bold new trilogy based on RL Stine's teen novels, we'd been told, with lapel-grabbing confidence, that all bets were off, that whatever comes next will be nothing like what's come before. Rather than repeating a staid formula, or even progressing a story in a linear way, the second film would leap back in time to trace the origins of a curse, one that's turned law-abiding residents of Shadyside into bloodthirsty killers, before going back even further in the final chapter.
It's an unusual strategy, and while the second instalment is far from an original (it's far too indebted to Friday the 13th and its many copycats to occupy its own separate space), series writer-director Leigh Janiak's dogged focus on expanding the world and mythology set up in the first film means that we're graced with more than just a stalk and slash rehash. Yes, teens still get slaughtered, more of them this time too, but for those able to avoid a machete to the face, there's a mystery to uncover that's more complex than who's behind the mask.
At the end of 1994, our surviving teens were left with dead friends, disbelieving cops and a mysterious call from C Berman (Gillian Jacobs), a local woman who told them she'd survived the killer before but that they're unlikely to survive him again. In dire need of help, they find her living a locked-down life nearby, relying on deadbolts to protect her from whatever evil killed her sister back in 1978. As the teens make it through the barricade, she sits them down to tell them just what happened at Camp Nightwing and why the Shadyside curse is never going to stop. We then follow the two Berman sisters – one rebellious, Ziggy (Sadie Sink, of Stranger Things) and one conformist, Cindy (Emily Rudd) – as they face off against a deranged killer, unsure which one of them will make it through the night.
The Bermans, as beleaguered Shadysiders, are well aware of a curse but for them it's less supernatural and more socio-economic, something they've learned to deal with in oppositional ways. Ziggy forcibly, angrily pushes back against the Sunnyvale taunts (those from the well-to-do community close-by) while Cindy desperately tries to fit in with them, wearing her type A personality on the sleeve of a crisp white country club-esque polo shirt. The theme of class status being inescapable is much stronger in the second film, that even without the murders that have plagued the town, misery would be an unavoidable part of life. It adds an unexpectedly bleak poignancy to the characters' fight to survive, as if they're also fighting against a bigger, crueler system that's already marked them as doomed, that making it through the night won't be enough, something horrible will ultimately be waiting.
We're headed back to 1666 in the third film, out next week, and we find ourselves in a scary place: actually expecting something substantive, or at least surprising, from a slasher sequel.
Fear Street Part 2: 1978 is available on Netflix on 9 July
FANGORIA 09 July, 2021 - 10:19pm
Netflix is bringing Shadyside to West Hollywood! If you're in Southern California you can head over to Melrose and be transported to the world of Shadyside. The portal? A haunted video store, of course! Once you sign up for your video rental membership card, take your time browsing the aisles, but may we suggest not lingering too long. You'll discover pretty quickly you aren't alone, as you move through eras, hunted by some familiar assailants. Watch out for the witch and above all, remember... Rewind or die!
FEAR STREET RENTALS runs July 9-18, 2021 at 8552 Melrose Ave, West Hollywood, CA. Read on for more info in the official press release below:
Sign up for updates. Straight to your inbox.
Netflix UK & Ireland 09 July, 2021 - 10:19pm
Best Life 09 July, 2021 - 04:27pm
R.L. Stine's Goosebumps and Fear Street books were an introduction to horror for millions of kids and teens. Capitalizing on the nostalgia that those who grew up with them will always have for Stine's terrifying tales, Netflix is in the midst of releasing a new Fear Street movie trilogy. (Those were the ones aimed at an adolescent, not elementary, audience.) The first one, appropriately set in the mid-'90s, follow a group of friends who tangle with an evil presence that's taken up residence in their town.
The second movie in the Fear Street trilogy takes it back a few years and takes place in one of the most iconic settings for a slasher flick: a summer camp. In this one, a possessed counselor goes on a killing spree, and the campers not immediately taken out have to find a way to survive. The third and final movie, Fear Street Part Three: 1666, premieres on July 16.
Several years before Parasite won the Oscar, director Bong Joon-ho introduced audiences to a post-apocalyptic future in which the only remaining humans traverse the now uninhabitable Earth in a train that never stops moving. Snowpiercer takes aim at classism as a passenger from the undesirable back of the train (Chris Evans) aims to take down the rich folks living large at the front. It's also been adapted into a TV show, but you'll have to turn to HBO Max to watch Season 1 of that.
"Get off my plane," may be the one line that everyone remembers from Air Force One, the 1997 action flick starring Harrison Ford as a very self-sufficient president, but there's a lot more to it than that. You can revisit this movie about the First Family fighting off a group of terrorists mid-air (hey, when you've got Indiana Jones flying with you, there's a chance) now that it's on Netflix.
Christmas in July! Love this aggressively sentimental holiday ensemble rom-com or hate it, it can't be argued that Love Actually didn't have an impact. If you're already feeling the itch to unbox your December decor, you may want to pump the AC and watch a bunch of British people (and the odd American and Irishman) fall in love this weekend.
Why Do Fools Fall in Love isn't your average biopic. The 1998 movie stars Larenz Tate as Frankie Lymon, of the group Frankie Lymon and the Teenagers, and dramatizes the stories told after his death by three women (Halle Berry, Vivica A. Fox, and Lela Rochon) who all claimed to be the rightful heir to his estate.
Widely regarded as the best of the Terminator movies, Terminator 2: Judgment Day (or T2, if you're on casual terms), is on Netflix now. Like the first, this one stars Arnold Schwarzenegger as the titular android, who this time is sent to the past to protect Sarah Connor (Linda Hamilton) and her son John (Edward Furlong), not prevent the latter's existence.
Netflix is now the proud home to all three movies starring Mike Myers as a thawed-out British superspy who does surprisingly well with women. That's right: Austin Powers: International Man of Mystery, Austin Powers: The Spy Who Shagged Me, and Austin Powers in Goldmember are available on the same service for your streaming pleasure. Get ready for all those lines to come screaming back to you.
Make sure the kids are out of the room when you put this Netflix Original animated comedy on, because it's definitely for adults. Featuring the voices of some of your favorite comics and comedic actors (Channing Tatum, Olivia Munn, Judy Greer, and Will Forte among them), America: The Motion Picture imagines the Revolutionary War playing out a lot (and we mean a lot) differently.
She finally responded to those rumors.
This scam could end up costing you.
He was "gracious" during this emotional scene.
Don't waste your money on these items right now.
The 63-year-old lit up the Cannes red carpet.
It comes after Pfizer's recent announcement.
Decider 09 July, 2021 - 01:05pm
Stream It Or Skip It: 'Pete Lee: Tall, Dark, and Pleasant' On Showtime, A People-Pleasing Comedian For Divisive Times
Stream It Or Skip It: 'Barb and Star Go to Vista del Mar' on Hulu, in Which Kristen Wiig Takes The Joke Too Far
Stream It Or Skip It: 'Shiva Baby' on HBO Max, a High-Stress, Highly Funny Directorial Debut From Emma Seligman
'Basic Instinct' Director Says Sharon Stone "Knew Exactly What We Were Doing" In Film's Infamous Nude Scene
Stream It Or Skip It: 'Human Capital' on HBO Max, a Drama About Some People Who Live and Struggle in America in Medium-Interesting Ways
'Slacker' at 30: Richard Linklater's Breakthrough Let JFK Truthers, Elderly Anarchists, And UFO Enthusiasts Co-Mingle In Austin
Quentin Tarantino's 'Once Upon A Time In Hollywood' Book Is Narrated By Jennifer Jason Leigh
Stream It Or Skip It: 'Stray' on Hulu, An Immersive Doc With A Powerful D-O-G POV
New Movies On Demand: 'The Library That Dolly Built,' 'Marathon' + More
Questlove's 'Summer of Soul' Documentary Is Two Hours of Pure Joy
Stream It Or Skip It: 'Audible' On Netflix, A Short Documentary About The Journey of a Deaf High School Athlete & His Friends
Stream It Or Skip It: 'How I Became a Superhero' on Netflix, Where A Detective Discovers Enhancements Have Become A Dangerous Street Drug
Will There Be A 'Black Widow 2'? Maybe, But Not With Scarlett Johansson
Jason Momoa Fights Big Pharma to Avenge His Wife in 'Sweet Girl' Trailer
When Will 'Black Widow' Be Free on Disney Plus?
Olivia Rodrigo's 'Sour Prom' Finds Pop's New It Girl Performing Her Hits And Having Fun
Stream It Or Skip It: 'Summer of Soul' on Hulu, A Musical And Cultural Doc About A Pivotal 1969 Concert Series
'Ariana Grande: Excuse Me, I Love You' Mixes Pop Perfection, Horny Dance Moves, And The Singer's Girl Next Door Appeal
'Biography: KISStory' on A&E Is An Exhaustive Tale Of Determination, Egotism, And Face Paint
Where to Watch 'The Sleepless Unrest: The Real Conjuring Home'
When Does 'Fear Street Part 3: 1666' Come Out on Netflix?
Stream It Or Skip It: 'Fear Street Part Two: 1978' on Netflix, the Collection-of-References Series Continuing its Stalking of Slasher-Movie Tropes
Where Was 'Fear Street Part 2: 1978' Filmed?
'Monsters at Work' Continues Pixar's Trend of Insightful Workplace Examinations
Stream It Or Skip It: 'The Boss Baby: Family Business' on Peacock, a Hyper-Overplotted Sequel Balancing Capitalist Critique With Diaper Jokes
Where to Watch 'The Boss Baby: The Family Business'
Celebrate 'Space Jam: A New Legacy' with the New Bloomingdale's Pop-Up Shop
'Rick and Morty's Dan Harmon Thinks "A Rickconvenient Mort" Is an Awards Contender
Who Sings 'Rick and Morty's "I Am the Antichrist to You"?
When Will 'Rick and Morty' Season 5 Episode 4 Premiere?
How to Watch 'Rick and Morty' Season 5, Episode 3
Stream It Or Skip It: 'Black Widow' on Disney+, a Rousing MCU Goodbye for Scarlett Johansson and Hello to Phase Four
'Loki' Composer Natalie Holt Has Been Seeding Clues to the Finale Since the Beginning
'Loki' Episode 5 Review: A Loquaciousness of Lokis
When Will 'Loki' Episode 6 Be on Disney+?
'Below Deck Med': Watch Chef Mathew Completely Lose His Cool With Lexi
'Below Deck Med': Courtney Veale Is The Early Breakout Comedy Queen
'Below Deck Med' Recap: Lloyd's Story About His Car Dealership Days Is Quite A Doozy
Here's Where You Can Find The 'Below Deck Med' Season 6 Cast on Instagram
'Evil' Season 2 Episode 3 Recap: "F Is For Fire"
New On Paramount+ July 2021
'Evil' Season 2 Episode 2 Recap: "A Is For Angel"
Will 'Evil' Season 2 Be on Netflix? Where to Watch 'Evil' Season 2
Best TV Shows Of June 2021
Best TV Shows of 2021... So Far
'Mythic Quest's Megan Ganz and Danny Pudi Break Down That Shocking Season 2 Finale
'Mythic Quest' Delivered One of The Funniest TV Moments of 2021
'Fear the Walking Dead' Bosses Break Down the Explosive Season 6 Finale
'Fear the Walking Dead': Lennie James Teases Morgan's Season Finale Fate
The 10 Best TV Shows of May 2021
'Fear the Walking Dead': Alycia Debnam-Carey Teases The "Epic" Conclusion of Season 6
The Gist: For the moment, it's still 1994. C. Berman (Gillian Jacobs) is a character we met briefly in the first movie, the woman who survived the curse and lived to be someone with dozens of alarm clocks set for every little thing in her life, including a highly depressing meal of TV-dinner mac-and-cheese and a tall frosty glass of Jim Beam. She listens to David Bowie's "The Man Who Sold the World" as she feeds her dog, Major Tom, and obsessively-compulsively clicks and twists and bolts the many locks on her doors and windows. That doesn't stop someone from shining flashlights through her mailslot and windows and gaining entry, and those someones are Deena (Kiana Madeira) and Josh (Benjamin Flores Jr.). They desperately need C. Berman's help for reasons that would spoil the first movie, and we wouldn't want to do that, since some of you are going to binge all three when Fear Street Part Three: 1666 hits next week. So I tread carefully.
C. Berman's help requires her to sit down Deena and Josh for a really long flashback to 1978, when she went to summer camp, and her sister was murdered by one of the many infamous Shadyside slashers. "In Shadyside, the past is never really past," C. Berman says, which is a way of saying this movie is a sequel that quite cleverly goes backwards on the timeline. The place is Camp Nightwing, which is apparently close enough to Shadyside for shit to suck ass. Cindy Berman (Emily Rudd) is a goody-goody preppy counselor, and her younger sister Ziggy — as in "Stardust," one presumes — is a troublemaking camper played by Sadie Sink of Stranger Things fame. Ziggy is targeted by Sunnyvale bullies who claim she's possessed by the witch, so cue "Don't Fear the Reaper" by Blue Oyster Cult on your 8-track. Like most Shadysiders, she has a chip on her shoulder and a scowl on her face, and she knows her sister is a phony in her barrettes and trendy polo shirt and moccasins, listening to "Love Will Keep Us Together" and kissing Tommy Slater (McCabe Slye) but removing his hand from her posterior lest things progress too far.
No, REAL Shadysiders rawdog it hard, like teen counselor burnouts Alice (Ryan Simpkins) and Arnie (Sam Brooks) do while jamming "Cherry Bomb" on the cassette deck, before settling down to smoke some grass and figure out a way to score some downers; maybe they should try to sneak some pills out of the infirmary while creepy Nurse Lane (Jordana Spiro) and clean-cut Sunnyvaler and future sheriff Nick Goode (Ted Sutherland) aren't looking. The campers gear up for the big color war, which involves hiding in the woods in the dark and trying not to get "captured" by the other team, a situation that some lunatic might enjoy, especially if that lunatic is cursed by the ancient witch and armed with a dangerously sharp implement and looking for some people to kill with that sharp implement. Sounds like fun for the one carrying the sharp implement!
What Movies Will It Remind You Of?: Say, what day of the week does all this summer-camp slaughter happen? Friday, maybe? And what date on the calendar exactly?
Performance Worth Watching: I really enjoyed Emily Rudd's wide-eyed characterization of Cindy, the one person who's trying to be good for goodness' sake. The film might have worked better if she was the cluelessly sincere rube surrounded by self-aware supporting players winking at all the recognizable cliches, but I should be reviewing the movie that is, not what I want it to be.
Memorable Dialogue: This exchange:
Nick: Carrie? Cool.
Ziggy: You've read Carrie?
Nick: Yeah — second favorite after Salem's Lot.
Bookended by this exchange, which happens after a whole lot of horrific stuff happens:
Nick: I was thinking that once we get outta this, we could start a book club or something? Maybe, uh, Stephen King's new one's supposed to be good, I hear.
Ziggy: I'm done with King. Judy Blume for me from now on.
Sex and Skin: Medium-soft-R teen schtupping, featuring sidebutts, brief fullbutts, sideboobs, brief fullboobs.
Our Take: Maybe this is an old-man-yells-at-cloud take, but the Fear Streets are too much pastiche for my taste, and that Nancy Drew-mystery-meets-punish-the-humping-teens-slasher gee-whiz/tasteless tonal aesthetic feels incongruous, more stapled together than seamlessly integrated. They're earnest when they should be tongue-in-cheek, unwieldy when they should be (pardon the impending word choice) cutting. They struggle to rise above the plot clutter and referential din, and never sink low enough to make you feel like you're watching something you shouldn't, which is the precise charm of circa-'81 axe-and-butcher-knife stalker cut-'em-ups. And the big thing 1978 is missing? A decent villain. This baddie is as generic and dull as they get, a gormless possessee plodding around with an axe, the charisma equivalent of dividing by zero. Nobody's going to dress up like him for Halloween.
All that said, 1978 improves upon its predecessor, being slightly less nostalgia-drenched, less reliant on jump scares, a little better at giving us a reason to give a crap-and-a-quarter about the characters. Director Leigh Janiak keeps the film relatively light on its toes, and forgoes the neon palette for the requisite earth tones, which are less overtly try-hard flashy. Funny: How the campers endure the attempted murder of a counselor by the disturbed nurse, yet just soldier ahead with the color war because otherwise the terrorists win I guess; the obvious emphasis of a drawerful of butcher knives in an early shot; the line "My sister's in the toilet!", which is an amusingly literal declaration. Less amusing: Scenes of dumb stoned teenagers with an old map and flashlights stumbling over freshly dug, unfilled graves and a cellar full of Satanic bric-a-brac; that old crumbler of a scare tactic where disembodied voices whisper characters' names to spook 'em; and enough with the Stephen King namedrops and the Kansas needledrops.
I understand how some audiences will find Fear Street to be an enjoyable remix of familiarities, and appreciate the layer-cake generation-hop storytelling, its contrast of the lily-white happy-happy-joy-joy privileged Sunnyvale residents with the diverse, long-suffering Shadysiders, realists all, no bubbles here. It also occasionally delivers a nice, gory kill, like 1994's lovely bread-slicer scene, surely your grandma's favorite bit; 1978 goes so far as to have the killer slaughter children, albeit offscreen, the rare moment when it truly pushes our buttons. Next week's Part Three leaps back to the year 1666 and incorporates much of the cast from the first two, although how, we don't know yet — so there's potential to shake off the shackles of nostalgia and maybe hoe a more creative row. Not that we should expect The Witch, mind you. This series is still more Scooby-Doo than Sleepaway Camp or Dressed to Kill.
Our Call: STREAM IT, I guess, because of its salient enthusiasm — and because I feel like I'm in the minority, sitting on the borderline between taking it and leaving it. Fear Street Part Two: 1978 improves slightly over its predecessor, although I still struggle with my cool indifference to its post-Stranger Things algorithmic nostalgia calculations.
Should you stream or skip the nostalgia-soaked throwbacky teen-slasher #FearStreet1978 on @netflix? #SIOSI #FearStreet
— Decider (@decider) July 10, 2021