Bruce Greene
brucegreene
Black Widow is...FUNNY. @Florence_Pugh absolutely kills it (no pun intended). David Harbour is perfectly clueless. ScarJo always does an amazing job with the character. Cate Shortland clearly wanted to use humor to deal with trauma, and it worked. Totally worth the watch.
Emily VanDerWerff 🙋‍♀️
emilyvdw
Avengers who always share their pronouns: Captain America Vision Avengers who share their pronouns when asked: Black Widow Thor Iron Man Scarlet Witch Avengers who never share their pronouns: Hawkeye Avengers who answer "HULK" when asked their pronouns: The Incredible Hulk
Julia Chatterley
jchatterleyCNN
Venom victory! Marvel's #BlackWidow is a streaming smash. @LaMonicaBuzz talks $DIS success and cinematic recovery. pic.twitter.com/IgxS1kZNxT
Sucharita Tyagi
Su4ita
Black Widow humein bhi dikha do yaar kya karr rahey ho @MarvelStudios
Is Yelena Belova the new Black Widow?
Technically, Yelena already is a Black Widow. The film introduces many women who were put through that programming by the Red Room, including Melina (Rachel Weisz). Dreykov has tons of Widows at his command, they are spread all over the world, and they are all being mind-controlled by him. SYFY WIREWho is Yelena Belova, and why is she the next Black Widow?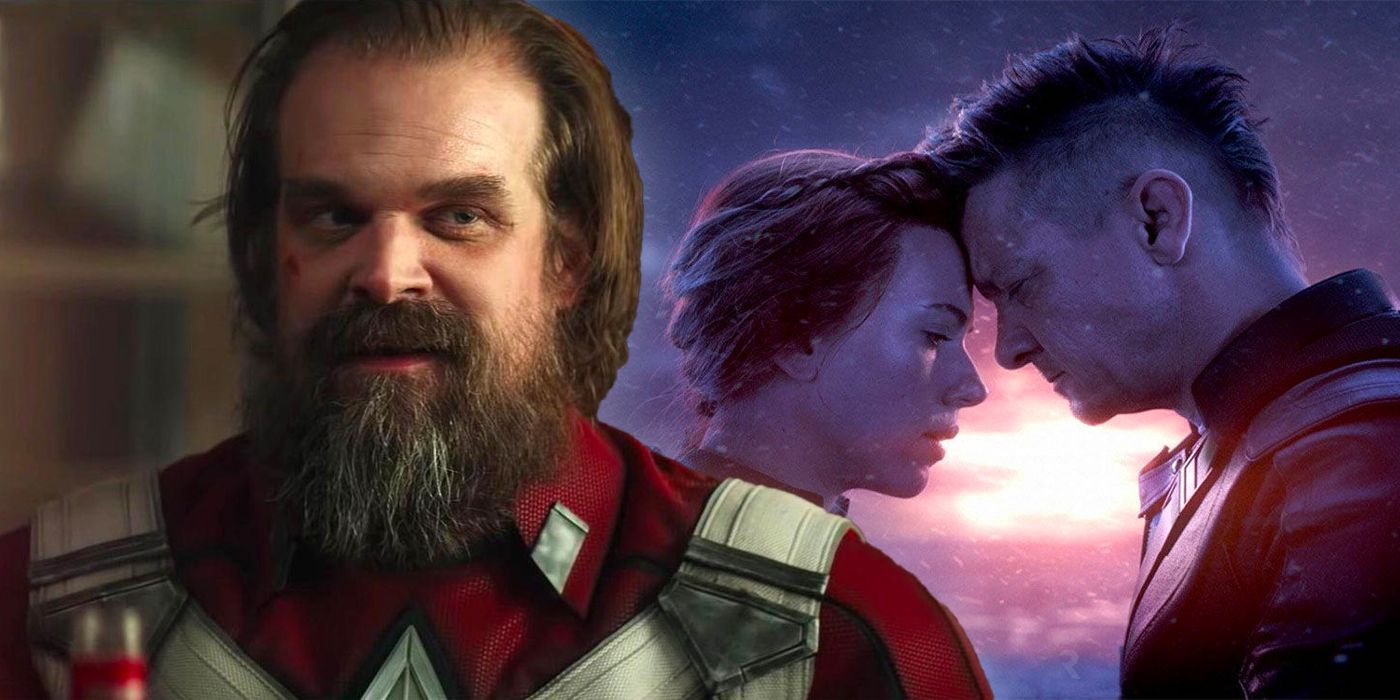 One of the most talked-about new characters is David Harbour as Alexei Shostakov, aka The Red Guardian. He was Russia's first and only super-soldier who was locked away in a Russian prison and also served as a surrogate father figure to Natasha Romanoff and Yelena Belova. Harbour's character survives the end of Black Widow, so the door remains open for him to return in several Marvel projects in the future and it appears the actor has an idea for one in particular.
During an interview with Insider, Harbour expressed wanting to reprise the role of Red Guardian in a story that would show him going after Hawkeye. He wants to continue to explore his relationship with Natasha as a father figure and how going after Hawkeye would transform him back into the more serious soldier he was when he was recruited on a quest for vengeance. His other idea appears to be Alexi back in his prime but thinks the story following Nat's death would be the more interesting one. Harbour said:
"I have two ideas. One is seeing Red Guardian back in his prime. That's interesting to me. But the other is going off this story, having this experience with Natasha and having this beautiful end when he takes her hand and says 'I can't even speak to you because I would mess it up.' When he finds out that she was on that cliff with Hawkeye and maybe the version of the story he hears is that Hawkeye pushed her off or something, it's a moment when Red Guardian turns back to the guy he was. He now wants vengeance for her. That I feel would play well."
Given the popularity of both the actor and the character of Red Guardian after Black Widow, there are a number of possible projects for Harbour to reprise his role. The most obvious would be in a sequel to Black Widow, which would most likely follow Yelena Belova since Natasha's story ties directly into Avengers: Infinity War. The other option is in the recently announced Captain America 4 starring Anthony Mackie, given that Red Guardian has always wanted to face off against Captain America. Bringing in a character from Black Widow's supporting cast would be a great way of keeping the spirit of Black Widow alive as Natasha played a big role in the last two Captain America movies.
Source: Insider
Read full article at Screen Rant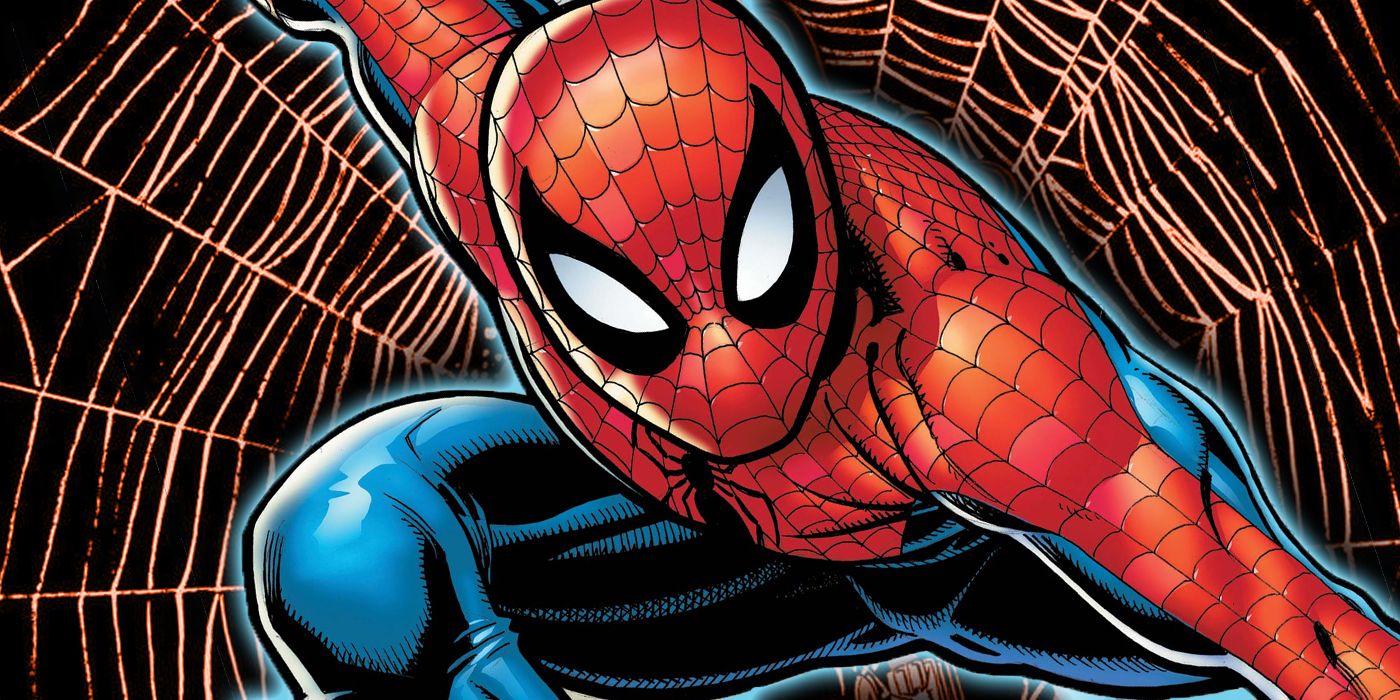 CBR - Comic Book Resources 12 July, 2021 - 04:15pm
As an on-again off-again member of the Avengers, Spider-Man has grown close to several of Earth's Mightiest Heroes including Wolverine and Jessica Jones, who have made their way into Peter Parker's world quite frequently. Recently, however, Spider-Man had an experience highlighting his strange relationship with another Avenger: Black Widow.
Spider-Man and Black Widow's latest interaction takes place in Avengers: Mech Strike #4. In this issue, the Avengers are going over their plan to defeat Kang, the Conqueror. Spider-Man, in particular, isn't sure if their plan is going to work. To ease the wall-crawler's mind, Black Widow gives Spider-Man a metaphor about killing an enemy. Natasha says that the knife which they show their opponent is not the same one that they'll use to kill them. In fact, it will be the small, quiet knife that presents the real danger.
While this metaphor is useful, it also makes Spider-Man very uncomfortable. The idea is meant to help Spider-Man understand, but Black Widow comes across in a very threatening manner, to say the least. During her speech, Black Widow slowly approaches the web-slinger with one knife, before sneaking up on him with another.
Since Spider-Man and Black Widow are both spider-themed heroes, their respective roles in this scene make sense. Even Black Widow's namesake is predatory, known for devouring its mates and eating other arachnids. Spider-Man, in this case, is the male spider or other arachnid, ensnared in Natasha's web.
Considering the fact that Black Widow is a trained killer, while Spider-Man is a more clean-cut, traditional hero, it makes sense that Peter would feel threatened by Natasha.  At the end of the scene, Black Widow tells Spider-Man to stick with her and they would have fun. Spider-Man can only respond by noting that this is the most threatening thing Natasha has said yet. Clearly, Black Widow's tactics strike real terror into the web-slinger.
While this is an interesting scene, it does take place outside of the main Earth-616 Marvel Universe. In the mainstream universe, Spider-Man's relationship with Black Widow is similar, but not quite the same. For one thing, the two heroes don't have much of a relationship outside of the occasional team-up or their shared time with the Avengers.
In their first meeting, Natasha was the predator and Peter the prey, just like in Avengers: Mech Strike. Yet Black Widow underestimated her perceived prey, who proved to be a match for her. This is different from Avengers: Mech Strike, since Spider-Man of Earth-616 showed Black Widow right away how dangerous he can be. Over the following years, the two have worked well together, especially in 2012's Amazing Spider-Man #684-687, by Dan Slott, Humberto Ramos and Stefano Caselli.
Spider-Man and Black Widow have come to respect each other and work together on several occasions. This is fairly different from their interactions in Avengers: Mech Strike, where Black Widow is portrayed as a much more threatening presence to her unsuspecting teammate.