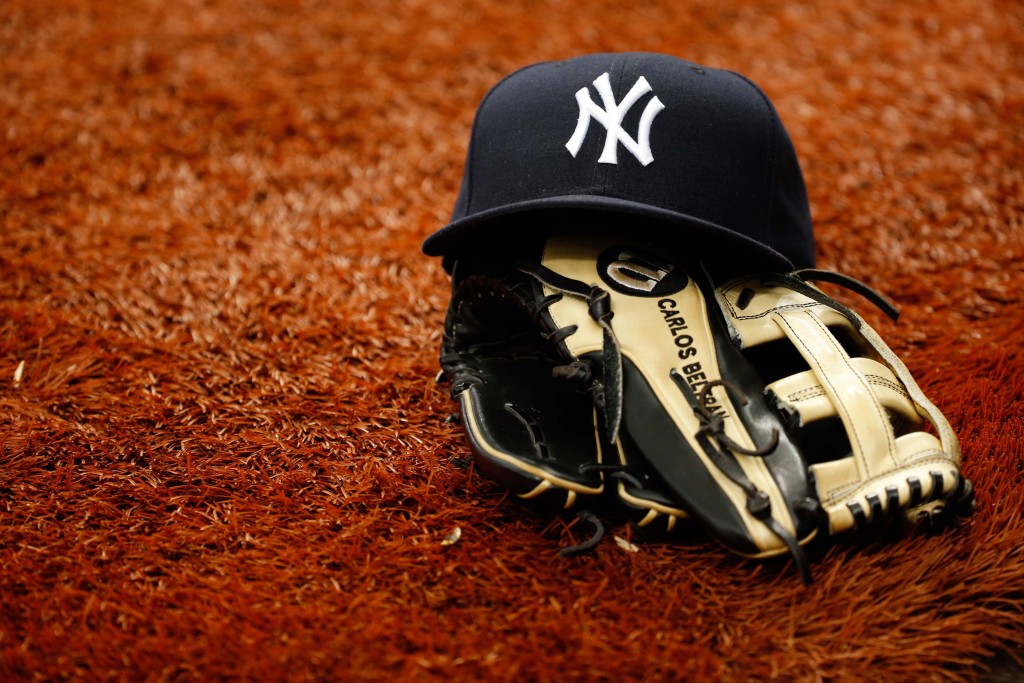 MLB Trade Rumors 15 July, 2021 - 07:54pm
5:20PM: Judge is indeed the Yankees All-Star in question, The Boston Globe's Pete Abraham reports (via Twitter).  Gio Urshela, and Kyle Higashioka are the other two Yankees in COVID protocol, ESPN's Buster Olney tweets.
5:05PM: Rafael Devers and other Red Sox All-Star representatives were asked to undergo additional COVID-19 testing after being told that one of the Yankees' All-Star reps tested positive, ESPN's Marly Rivera (Twitter links) reports.  This would indicate at least one of Aaron Judge, Aroldis Chapman, or Gerrit Cole — Cole was replaced on the All-Star roster but was still present during festivities.
3:39PM: Tonight's game between the Red Sox and Yankees has been postponed due to a COVID-19 situation within the Yankees' clubhouse, as originally reported by The Athletic's Ken Rosenthal (Twitter link).  Major League Baseball released an official announcement about the postponement, noting "positive COVID-19 tests within the New York Yankees organization."  There isn't yet any word about a make-up date for tonight's contest, and it isn't yet known if any other games in the scheduled four-game series could be in jeopardy.
Speaking with The Athletic's Lindsey Adler (all links to Twitter) and other reporters, Yankees GM Brian Cashman said the club has six ongoing COVID-19 cases, all of players.  Cashman confirmed that the three players currently on the Yankees' COVID-related injury list (left-handers Nestor Cortes Jr. and Wandy Peralta, and righty Jonathan Loaisiga) all tested positive for the virus, while three other potential cases are pending confirmation of positive results.  ESPN's Marly Rivera reports that "at least two" of the positive COVID tests were delivered by Yankees position players.
Most importantly, Cashman indicated that the cases appear to be asymptomatic, saying "As of right now, everybody is ok."  The Yankees as a whole have passed the league's mandated 85% vaccination rate , though Cashman said that only "most" of the six players had received vaccines.  Cortes, Peralta, and Loaisiga had all been vaccinated.
Cortes and Peralta were placed on the COVID-19 list earlier today, while Loaisiga's placement came back on July 10.  Loaisiga has yet to rejoin the team from their road trip in Houston, Cashman said, as the right-hander has been quarantined.
This is the second time the Yankees have been hit with a COVID outbreak this season, after eight players and coaches tested positive for the virus back in May.  (New York manager Aaron Boone told Adler and other reporters today that Gleyber Torres' positive test at the time was actually a false positive.)  That outbreak didn't result in any postponed games, as while COVID-IL placements have still been rather common this season, today's Red Sox/Yankees matchup is the only the eighth game of the season to be postponed for COVID-related reasons.  The other seven postponements all took place prior to April 19.
2nd half off to a great start…
Most fans outside of Boston or NY aren't going to miss a Yankee/Red Sox game. Heck, they're on all of the time any way.
You're in luck, it will be Red Sox vs Rays on August 1st Sunday Night Baseball.
I hate to joke about COVID but they didn't want to play tonight anyway.
I'm from Dallas sitting outside of the stadium right now, was about to take in my first Yankees game and got the news. F me.
Dallas? Did I miss the joke?
He Means he is from Dallas and was visiting Yankee Stadium tonight for his first ever game and now it's been cancelled.
Bummer to the guy from Dallas
It is. The Yankees found a way to avoid losing to the Red Sox.
So uhh about that Duran Thing… Tomorrow night looking forward to it!
Not Roberto Duran, he meant the Duran Duran concert.
Or next week? This could cause a cancelation of the series.
I can't imagine there playing this series
the only thing wrong with the Yankees is that they stink.
You have to start the non-losing streak somehow
Haha Sox and Yankees get that extra day off after all
Comments to go downhill and then be closed in 3..2…1…
Nah, we're all civilized adults here… until MetsFan re-learns how to access the site!
no baseball today oh well we can still watch this HOF action prominently placed over at MLB com
Altuve will never be in the HOF. The only reason that garbage organization has a title is because they aggressively cheated using trash cans, cameras and clickers. You should remember that with your constant low-class bragging.
So you're saying you're NOT going to watch the video, I think?
Hopefully not someone that participated in the all-star festivities
If only they could get a vaccine for that. Morons
They literally had someone test positive a few weeks ago that was vaccinated and had already had Covid.
Vaccinated doesn't mean you can't get the Virus. no vaccine is 100% effective, It doesn't mean you have much greater chance at being asymptomatic and much less chance of you giving the virus to someone else.. right Now.. 99+ % of the deaths are the unvaccinated: forbes.com/sites/jemimamcevoy/2021/07/06/maryland-…
That's not what he said. He implied they wouldn't have an issue if they were vaccinated.
The entire team was vaccinated at the beginnings the season.
Can't be true, didn't mlb announce they were only testing non vaxed players ?
You can still get and spread covid if you are vaccinated. The vaccination works by giving the body the ability to recognize Covid and fight it far more effectively. That's why it's so important that everyone gets vaccinated but because of all the politicizing, fear mongering and disinformation, it's not as easy as just getting it out there for people to take even if it's free. It's pretty sad that Covid is unique in this since. No other vaccine has ever gotten so politicized. This particular vaccine was just in the wrong place at the wrong time.
Isn't this essentially how having a virus and building immunity from that exposure, works? If a vaccine only adds what would naturally occur from having been positive…why give it to people with prior cases? It should eventually dissipate to the place of other coronavirus.
There are certain viruses that build forever immunity, there are some that mutate enough and or don't produce a strong enough immune response, so doesn't last.
Flu and colds are a good example.
@Dusty. Good post. I was going to reply similarly but you said what I was going to say but better.
Why are we still testing? What a waste of time. Just play the damn game
Apparently these vaccines aren't as great as we were told, because anyone that wanted to get vaccinated can easily get vaccinated by now, and that's supposed to pretty much guarantee you won't get extremely harmful Covid symptoms. If someone chooses not to get vaccinated, we can't put bubble wrap on them forever. It's their choice, they can deal with the consequences.
It doesn't guarantee that you won't get COVID… It is like the flu shot, if you get it the symptoms aren't supposed to be as bad…
It's 100% effective at keeping you out of the hospital if you aren't an old. 94% effective at keeping you out of the hospital if you're 65+.
I kind of agree with the sentiment, but those people are just going to cause variants that vaccinated people won't be protected against. Definitely a tricky topic to come up with an answer for.
We were told from the beginning that J&J is only 66% effective. Many players still chose it because it was quicker than the others. No sense in complaining, they were warned and made their own decision.
I had the same thought, fortunately for me Walgreens had other plans and only had the Pfizer to offer, I want to Johnson and Johnson because it was only one injection, I guess Walgreens saved me
Everyone gets vaccinated internet t all goes away. But people won't do it. I'm glad polio was not an option years ago. Guess people had more sense in those days.
everyone gets vaccinated and less peolle get seriously sick. covid wolnt go away though – you can still get it when vaccinated.
Or not enough sense to think for themselves.
So thinking for themselves and continuing the spread of polio would have been better? Idiotic
Idiotic is letting the government stick a needle in you and fill your body with something that has not been tested properly, but you do you, Linda.
Until another 3rd worlder brings another once eradicated disease (for this country) across the boarder.. TB, Polio.. Diseases wiped out decades ago here creep back now from people with -0- reason to being here.
A problem is some people get complacent once vaccinated. Many reports of people skipping their second shot. I have friends who planned social events with people from multiple households even though 14 days had not passed since their second shot, and even though they didn't know the vaccination status of all the guests. I've seen many pictures of young people gathering in maskless crowds, etc.
MLB has not been telling us the specifics about the positives, such as the time lapse between the player getting dosed and the player testing positive. The league just says they're doing great on vaccination. They don't tell us if the player was being an idiot or not.
Its not only them that deal with the consequences.. all variants come from infected people.. all deaths come from infected people.. and all people get infected from someone who was infected… not getting vaccinated affects the whole community.. Just look at the hospitals Jammed in Missouri… meaning others my die because the ICU's are full.. pbs.org/newshour/show/many-in-missouri-are-unvacci…
I'm not going to get in to the covid debate because it quickly deteriorates. But if they are only testing players that haven't been vaxed, then simply remove them from the 25, call up replacement players and get the show on the road.
You have a stadium full of people sitting side by side, we've agreed to take risks at this point, I really don't understand the knee jerk cancellation at this stage.
It's the contract tracing and the retesting that gets the games canceled. It's not a couple of dude's catching COVID. We don't even know if any players have tested positive. If they're positive they go on the COVID DL and everyone knows.
But they aren't contact tracing or testing vaccinated players (unless I'm remembering it wrong) so those things shouldn't be of concern like it was at the beginning of the year.
Did you not read the article? Obviously they are testing vaxed players, how else could they say they tested positive after already having the vaccine?
Even COVID is tired of seeing the Red Sox/Yankees be a national game…
Dude you win the Internet tonight.
So the Yankees were one of the first teams to get more than 80% vaccinations, and they've had two significant issues since. Not comforting regarding the J&J vaccine.
66% means a third of all J&J vaccines won't work. The players knew the numbers, but didn't care. It's on them.
Maybe so, but the vaccine prevents hospitalization and death. So even if you get covid, you don't have to worry about dying, and you won't put a burden on the hospital system. So that's a win regardless
This shouldn't be a thing. 2 people testing positive isn't anything unless majority of the clubhouse didn't get vaccinated. Boston's and New York Yankees team rosters should be questioned on why they're not vaccinated?! If they are it's a Phantom reason why the game got canceled.
" team rosters should be questioned on why they're not vaccinated?! "
"…& if their answers are ultimately found unsatisfactory, summarily executed…"
You ever sent a kid to public school? Sounds like a no
Nope – I've been fortunate enough to home school & Christian school both of them, having foreseen this brave new world coming as far back as the early 80s (fun note on that – I was at UH during phi slama jama days)
Public school? No shot I am subjecting my child to that CRT nonsense. What a joke.
I would say anything is better than CRT (Critical Race Theory).
No word on if this is the 'standard' COVID or the Delta variant. For them to cancel the game over two players, it leads me to believe that this could be the Delta variant which is very dangerous and our current vaccines do not protect us against it. I really hope they are working on Delta variant vaccines now; otherwise this fall could be similar to last year…yikes!
Article was just updated to say 6 players are affected. Now the cancellation makes more sense. Just goes to show we are not out of the woods yet when it comes to this damn pandemic. Also, fully vaccinated players caught it which is scary.
No it's not scary. It's been stated all along that the vaccine doesn't stop you from getting it, it just stops you from getting sick from it, which means you can still get it (asymptomatically) and spread it even when vaccinated.
It's not quite true to say that our current vaccines don't protect against Delta.
I think you need to be careful on what you end up believing and then communicating as fact.
The delta variant is not more deadly than the original, it however more contagious.
Some vaccines do protect against the delta variant, it may not prevent you from getting it but there is large data samples out of Israel that show it is extremely effective in preventing hospitalization and death.
So pathetic. Should be playing games no matter the situation. Covid is over.
Covid is over huh, what a dumb statement
That complacency is what has caused (mostly red) states to have an uptick in infections (fortunately, deaths remain low).
The downfall of America is from people watching the news…..and believing it
Please be trolling with that statement.
When Fox and cnn agree on a story – it's Bc they are both lying. Wake up and go out and experience life and create your opinion of the world through your own life experience. If u don't or won't – it's Bc u are a puppet
Already stuck working from home. Everyone in this household is vaxed. Teams have had time to get their players vaxed. At this juncture, isolate those that are positive, test the rest, and add those taxi squad players to fill. There should be no more than a single game postponed. PLAY BALL!!
Jeez, is this ever going to end?
When is the flu going to end…the answer is never. Thankfully, unlike most flu, this doesn't kill children.
But if you get vaccinate, more and more it's time to treat this like the flu. You can still get sick but are unlikely to have severe symptoms.
This is why MLB should not ever schedule a single game. It's the same problem when there is a rain out on a Sunday night. I don't know why every single team wasn't scheduled to play tonight. They have already had 3 days off.
why does it matter if there is or isnt a game today?
Because I like watching baseball and we have had 3 days in a row without baseball now. And the ASG doesn't count, that's not baseball that's just a spectacle.
Every team used to start back on Thursday, why did they feel the need to add in yet another day off?
I'm sure that you like your days off..
Yeah, but when I get three in a row off I don't expect a fourth.
I don't think today matters, just don't want the series to be cancelled.
OK you had your year of Covid-19 move on from it now. Play the game with who you have available!
Agree. If your players can't follow the protocol, then play with your AA or AAA guys.
How are the Yankees having all these issues with vaccinated players getting COVID? This is the 2nd time. Getting COVID after being vaccinated is extremely rare yet it's happened to this team twice.
Stop testing all together. Those of us who wanted to be vaccinated have been. Those who didn't haven't. People will still get sick. That's life, but we can't go sticking swabs in people's noses forever over a virus that over 99 percent of people survive, and which we have a vaccine for.
I still don't understand or what determines when games are cancelled or not because of covid. We've seen other positive tests and games have been played.
nobody has a clue. they make rules up as they go
I believe mlb takes a teams word regarding vaccinations. Obviously the Yankees are taking advantage of this fact. No way all these guys get COVID if they are fully vaccinated
Idiots ! Where's buc in Charlotte ?! That's his go to post
So back in may the had 8 players test positive and no games get canceled. Today 3 players positive and 3 awaiting results and game is canceled. No consistency
The made up shannigans are extremely consistent however (insert thinking emoji) hmmmm…..
Another ESPN game that got postponed that not many people outside of New England/New York were going to watch, Guess a replay of an ESPYs, that hardly anyone watched the 1st time is in queue.
on the bright side, at least some Yankees like Holder, Park, Gil etc. may get shots this year that they might not have gotten
Johnson & Johnson vaccine is nearly useless and that is the vaccine most players getting. Causes more physical issues than the others and offers less protection. At this point why does it matter, none of the fans are taking precautions and those who want to get vaccinated have. Let them play, they are just as likely to catch the virus at home from their children or out and about at a store or restaurant
Well I hope MLB will have Mrs. Aaron tested. Wasn't she escorted to the field by Judge? Freeman needs to be tested again as well. I hope the ol` gal doesn't come down with it, it would be too risky at her age.
Just get vaccinated. End this pandemic. No one should die now that there is a vaccine.
Not Bc the vaccine works though right !? Just keep it real. If we all get vaccinated they'll stop talking about covid and stop threatening lock downs Bc the vaccine is the end game. The powers to be want everyone to take the shot so what makes most sense to u is that everyone just goes along w it.
far far better outcome than the …. owning them, or me
So glad the all star game was moved out of atlanta.
But the phillies had to play
If you don't take the vaccine, you are not a patriot. It's anti-American. Period. People that are still on the dumb conspiracy crap should not be taken seriously. Same with the fake voting fraud. These people should be mocked and ignored. You have a right to be dumb as a rock, but no one has to take these morons seriously anymore. Enough is enough.
I know that just 11 days ago on July 4th I gathered together with like-minded patriots to celebrate the time-honored traditions of government compulsion, punishing wrong-think, and, best of all, honoring busy bodies and asshats like, oh, yourself for example.
A better way of putting it is those who are like-minded to Jenny McCarthy should stop breeding and take themselves out of the gene pool.
Why do all of these professional athletes refuse to get vaccinated?
MLB Trade Rumors is not affiliated with Major League Baseball, MLB or MLB.com
The Spun 15 July, 2021 - 07:12pm
What's trending in the sports world today.
This evening's game between the New York Yankees and Boston Red Sox was postponed due to a COVID-19 issue within the Yankees team.
The Yankees, who put relief pitcher Jonathan Loaisiga on the COVID IL last weekend and added fellow relievers Wandy Peralta and Nestor Cortes Jr. to the list today, apparently have three more presumed positives. General manager Brian Cashman confirmed this news to reporters earlier.
According to ESPN's Buster Olney, the three other positive tests are star right fielder Aaron Judge, starting third baseman Gio Urshela and backup catcher Kyle Higashioka. Judge participated in the MLB All-Star Game in Denver on Tuesday night, which isn't great news for the league in terms of potential contact tracing.
The Yankees have yet to confirm that these are the three players in COVID-19 protocols.
The three other Yankees position players who are in COVID-19 protocol are Aaron Judge, Kyle Higashioka, and Gio Urshela. Because Judge was at the All-Star Game with other players, this has triggered contact tracing questions for the Red Sox players (and presumably others).
— Buster Olney (@Buster_ESPN) July 15, 2021
Obviously, this is bad news for the Yankees from an on-field standpoint, considering Judge has been the team's best player in an up-and-down season, and Urshela is a reliable everyday player. Higashioka has also been the personal catcher for staff ace Gerrit Cole.
According to Jared Diamond of the Wall Street Journal, all of the players who have tested positive, including one who is unvaccinated, are asymptomatic, which is good news. The Yankees surpassed MLB's 85% vaccination threshold earlier this season, but apparently that hasn't helped them in this situation.
The Yankees and Red Sox are scheduled to play games each of the next three nights, though we're waiting to see what MLB has planned considering the circumstances.
Matt is an Editor at The Spun Media.
Copyright © 2021 The Spun · All Rights Reserved · Powered by BizBudding Inc.
South Side Sox 15 July, 2021 - 12:36am
Key piece of the Winning Ugly White Sox was a legendary executive and pitching mentor
Tidrow went 2-4 with seven saves, a 4.22 ERA (100 ERA+), 4.30 FIP and 1.309 WHIP over 50 games for the 99-win White Sox. Those 50 games were second on the team, and 27 games finished also ranked second — in both cases, two games behind early-season closer Salome Barojas.
Like the later World Series champion White Sox in 2005, the 1983 White Sox did not have a defined closer for the season, due to varying bullpen performances and injuries. Barojas, Tidrow, Dennis Lamp, Juan Agosto, Kevin Hickey and Jerry Koosman all logged multiple saves for the team.
Tidrow's work with the White Sox in 1983, his only season on the South Side, was by definition average — 100 ERA+, -0.1 bWAR — but that heavy innings load and swiss army knife usage made him an invaluable piece of the division winners. He pitched in one game of the 1983 ALCS, throwing three innings and surrendering one earned run.
Tidrow debuted for Cleveland at age 25 in 1972 and was a workhorse starter for two seasons, combining to go 29-34 with a 3.78 ERA and 5.0 bWAR over 78 starts (85 games). He logged significant time for the New York Yankees after that, winning World Series in 1977 (in the bullpen) and 1978 (as a rotation member), as well as the Chicago Cubs.
Tidrow came to the White Sox through peculiar means. The White Sox and GM Roland Hemond embarrassed the Cubs by hinting through the media that they might select pitcher Fergie Jenkins after the Cubs left him unprotected in the free agent draft in 1983. Jenkins, the future Hall-of-Famer, was getting close to the magical 300-win mark in his career. That threat forced the Cubs to trade Tidrow, Scott Fletcher, Randy Martz and Pat Tabler to the White Sox for pitchers Steve Trout and Warren Brusstar, as well as a promise not to take Jenkins. The Sox then flipped Tabler to Cleveland for Jerry Dybzinski. Fletcher, Martz, Dybzinski and Tidrow would contribute a combined 3.6 bWAR to the White Sox's division push in 1983.
Tidrow signed with the New York Mets after the season, but was released just two months into the 1984 campaign and retired.
He found considerable success after his playing career. As an executive with the San Francisco Giants, Tidrow was instrumental in drafting Tim Lincecum, Madison Bumgarner, Jonathan Sanchez and others.
The burly righthander had a distinctive high leg kick (illustrated above) and Fu Manchu facial hair. His zeal for pregame "flip" contests saw him often diving on the ground to keep the ball alive, soiling his uniform and earning the nickname "Dirt."
Dick Tidrow was 74 years old.