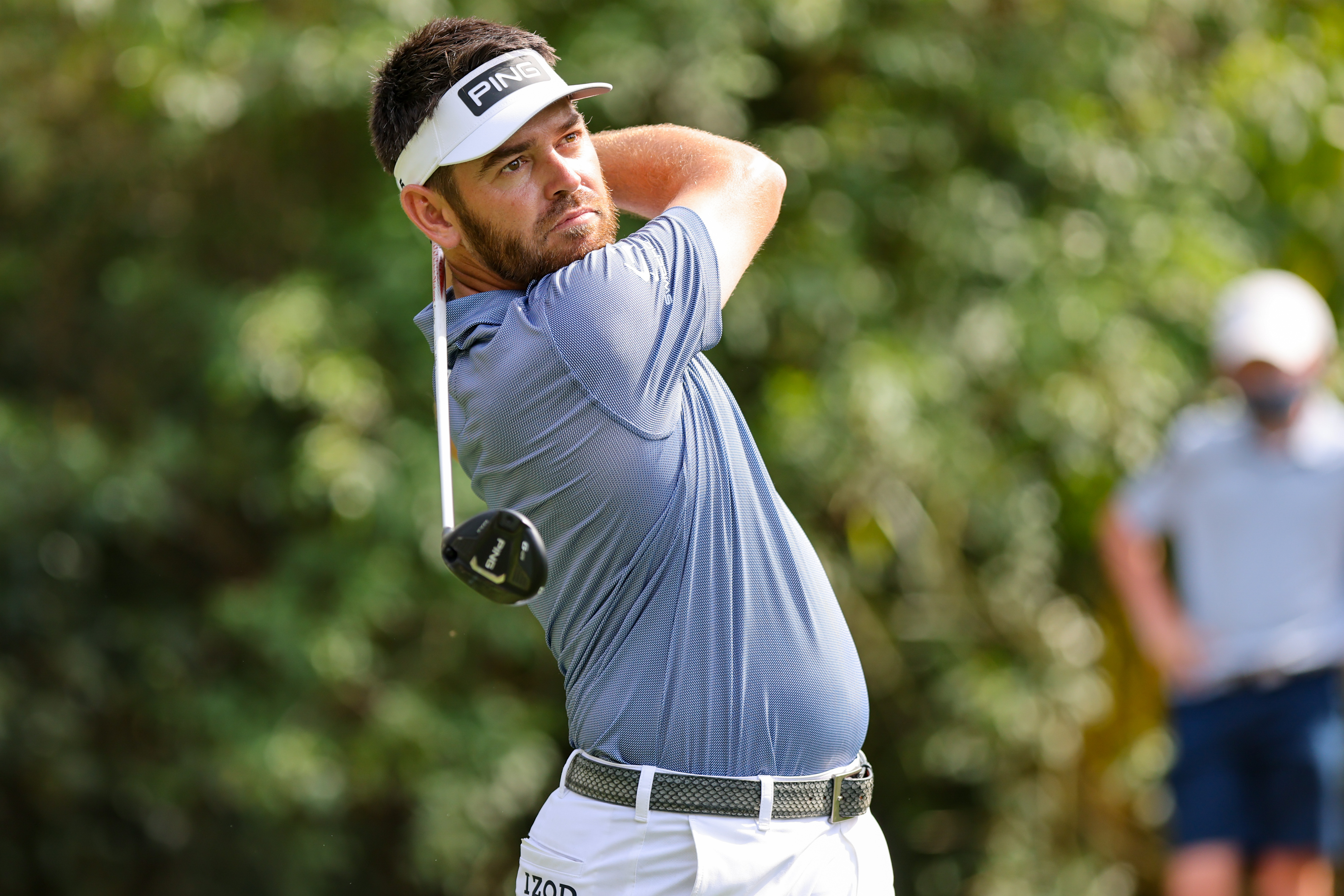 Eleven years after winning The Open Championship, Louis Oosthuizen is in the driver's seat to do it again.
The 38-year-old took a first-round lead with a six-under-par 64 at Royal St. George's Golf Club on Thursday.
Oosthuizen was far from the only player who got off to a strong start. Jordan Spieth and Brian Harman are tied for second place at five under. A group of five players are tied in fourth place.
Collin Morikawa and Tommy Fleetwood are among 10 players at three under.
Full leaderboard via TheOpen.com
Oosthuizen has yet to win a tournament this year, but he's been on the verge of a breakthrough for some time. The South African tied for second at the PGA Championship in May and was the sole runner-up at the U.S. Open last month.
Louis Oosthuizen is ...<br><br>2 strokes from having 3 majors<br>6 strokes from having 5 majors<br>12 strokes from having 7 (!) majors
To post the best round of the day, Oosthuizen did all of his damage in an eight-hole span from Nos. 8-16. He made six birdies during that stretch and didn't have a bogey in the entire round.
A superb 64 for the Champion Golfer of 2010, <a href="https://twitter.com/Louis57TM?ref_src=twsrc%5Etfw">@Louis57TM</a> 👏<br><br>See if anyone can catch Louis on our live blog 👉<a href="https://t.co/xYY44zj43t">https://t.co/xYY44zj43t</a><a href="https://twitter.com/hashtag/TheOpen?src=hash&amp;ref_src=twsrc%5Etfw">#TheOpen</a> <a href="https://t.co/e2sHYbsXMp">pic.twitter.com/e2sHYbsXMp</a>
Spieth wasn't as sharp to start the day. He was at one over thanks to a bogey on the par-three third hole.
From that point on, though, the Dallas native put together one of his most impressive rounds of the year. He had a run of four consecutive birdies from holes five through eight that dropped his score to three under when he made the turn.
Spieth's birdie on No. 16 briefly gave him sole possession of the lead at five under until Oosthuizen passed him later.
<a href="https://twitter.com/JordanSpieth?ref_src=twsrc%5Etfw">@JordanSpieth</a>'s putter has been red hot today🔥<br><br>Follow the action 👉 <a href="https://t.co/xYY44zAFs3">https://t.co/xYY44zAFs3</a><a href="https://twitter.com/hashtag/TheOpen?src=hash&amp;ref_src=twsrc%5Etfw">#TheOpen</a> <a href="https://t.co/oRzreusnBA">pic.twitter.com/oRzreusnBA</a>
John Wood, who is working for GC now but caddied for Matt Kuchar in 2017 when Spieth won The Open, just said Spieth looked at him today and said, "It feels like Birkdale, I'm making putts and you're watching me." 💀
Asked Jordan Spieth why he always seems to thrive in Opens, and he delivered an absolute beauty. <br><br>"There are a lot of external factors here—and external is where I need to be living." <a href="https://t.co/AI6ZTTd5Vg">pic.twitter.com/AI6ZTTd5Vg</a>
Thursday's 65 marked Spieth's best score in a round since the first round of the Charles Schwab Challenge in May. He led that event after 54 holes, but a 73 in the final round opened the door for Jason Kokrak to win the tournament.
Spieth hasn't finished in the top 10 at The Open Championship since 2018. His last victory in a Grand Slam event was the 2017 Open Championship at Royal Birkdale in England.
Jordan Spieth recorded his third career first-round score of 65 or better in a major championship and won both of the previous instances:<br><br>65, 2021 Open Championship<br>65, 2017 Open Championship<br>64, 2015 Masters Tournament <a href="https://twitter.com/hashtag/TheOpen?src=hash&amp;ref_src=twsrc%5Etfw">#TheOpen</a>
Further down the leaderboard, Dustin Johnson and Sergio Garcia are among the notable players in contention. They are among a 13-way tie for 19th place at two-under par.
Johnson did stumble late on the front nine with bogeys on Nos. 8 and 9. He rebounded after making the turn thanks to birdies on 11 and 14 that kept him well within shouting distance of Oosthuizen.
Another player who struggled on the front nine was Rory McIlroy. The 2014 Open Championship winner looked to be in serious trouble after putting up three consecutive bogeys and made the turn at one over.
McIlroy moved to two over with a bogey on No. 11 before getting birdies on 14 and 18 to salvage an even-par 70.
Phil Mickelson's quest to win his second major tournament of the year seems unlikely to happen. He finished the day tied with Deyen Lawson for last place at 10-over par overall.
The highest opening round score at The Open of Phil Mickelson's career. <a href="https://t.co/GjzJUbCD0R">pic.twitter.com/GjzJUbCD0R</a>
Looking ahead to the rest of the weekend, the only player to win The Open Championship since 2017 who was outside of the top three in the standings after the first round was Francesco Molinari in 2018.
Enjoy our content? Join our newsletter to get the latest in sports news delivered straight to your inbox!
Read full article at Bleacher Report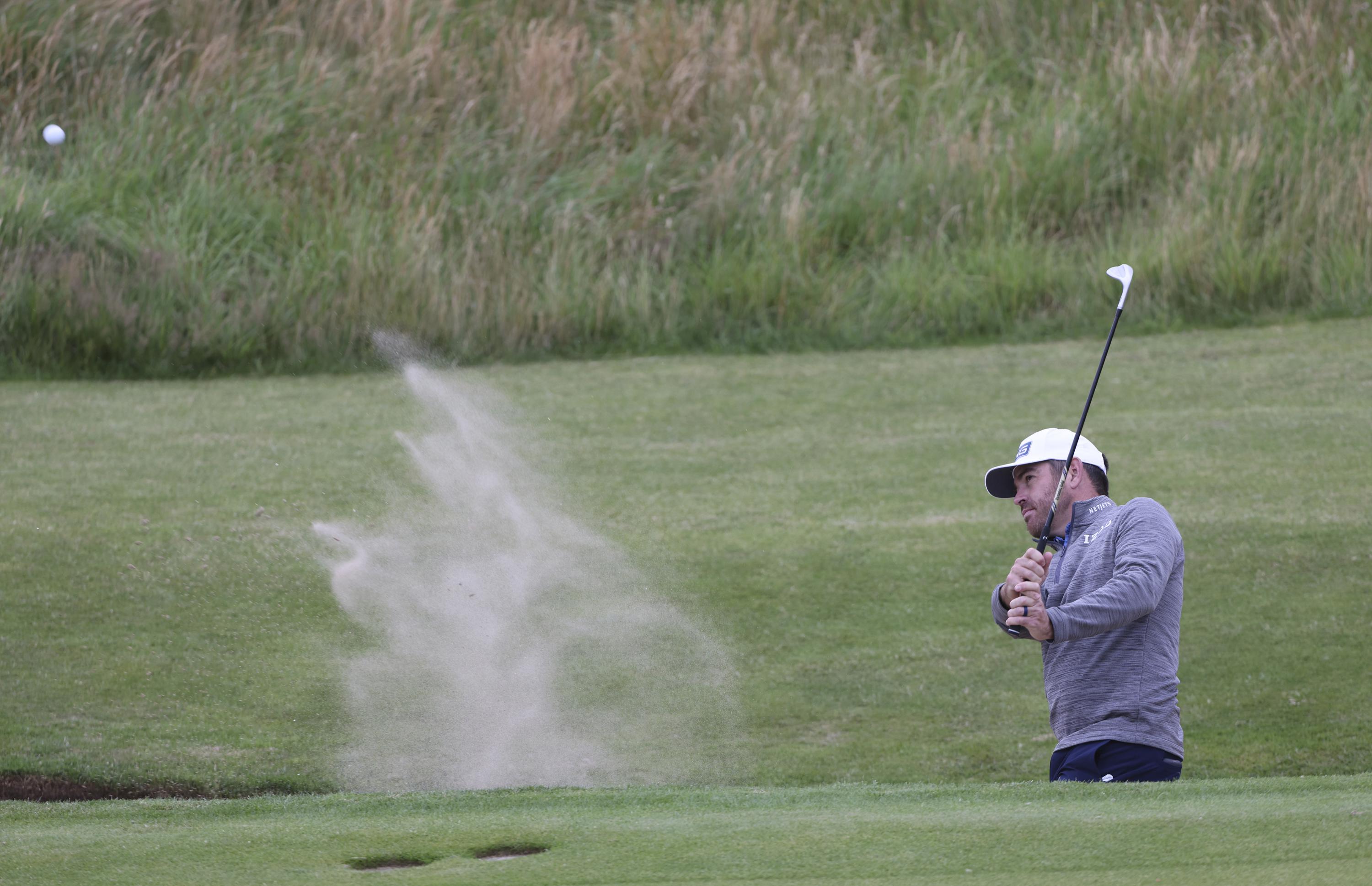 Associated Press 15 July, 2021 - 11:00pm
As much as Louis Oosthuizen admires Ernie Els and the standard he set for South African golfers, this is not the time to join the Big Easy as a footnote in history.
Els, the four-time major champion whose foundation provided a path for Oosthuizen and so many other juniors from his home country, holds a unique record as the only player to be runner-up in three straight major championships.
Oosthuizen would rather be linked with Els as a two-time British Open champion. He's more interested in another silver claret jug, not another silver medal.
"Just need to try and get one better," Oosthuizen said Wednesday at Royal St. George's, the English links hosting the British Open for the 15th time.
Oosthuizen has had so many close calls in the majors since winning at St. Andrews in 2010 that he is being known as much for his runner-up finishes as possessing a swing so fundamentally pure that it has been the envy of golf.
He already has the Grand Slam of silver medals — losing in a playoff at the Masters in 2012, twice finishing one shot behind in the U.S. Open, two more runner-up finishes in the PGA Championship, and a playoff loss in his return to St. Andrews in 2015.
He was three shots behind Phil Mickelson in this year's PGA Championship when he put his third shot into the water on the 13th hole and made triple bogey, effectively ending his chance.
The U.S. Open that followed was particularly painful. Oosthuizen had a one-shot lead until Jon Rahm birdied his last two holes with tough putts, and Oosthuizen put his tee shot into a hazard on the 17th. With a birdie on the final hole, he finished one shot behind.
"You're always going to be disappointed when you get close and finish in second," Oosthuizen said Wednesday. "I don't think there's one of us out here that goes out at the beginning of the week and says, 'I'll take second.'"
Oosthuizen is not the only player who has gone back-to-back majors finishing second. It has happened 24 times dating to Willie Park Sr. in consecutive years when the British Open was the only major.
It's not even the first time for Oosthuizen, who was a runner-up to Jordan Spieth in the 2015 U.S. Open at Chambers Bay and lost in the three-man playoff at the British Open a month later when Zach Johnson won.
All he knows is to keep trying and hope it falls his way.
"I think if it was a case where I completely collapsed the last four or five holes or something like that, it would be something I would look into a lot more," Oosthuizen said.
Just not now. His putter went cold on the weekend at Kiawah Island and he was chasing Mickelson on the back nine when he hit a bad shot when he had no margin for error. As for Torrey Pines?
"Yeah, I hit an errant shot on 17. I took it on off the tee, but I was in it the whole time," Oosthuizen said. "I feel in the occasion of the U.S. Open — and I only saw the two putts Jon Rahm made later on — you have those tournaments where it's meant to be for him.
"He made two massive putts on 17 and 18, and it was just not my time."
Oosthuizen will be among the featured groups when the British Open starts Thursday, playing alongside Rahm and defending champion Shane Lowry.
Oosthuizen has gone nearly three years without winning, dating to the South African Open to close out 2018. That bothers him as much as his runner-up finishes, and he would love to take care of both those matters at Royal St. George's.
He has won 12 times around the world. He has finished second 22 times. He is used to disappointment, and it lingers a little more when it's a major, especially when the close calls start to pile up.
"You've just got to get that tournament behind you and get to the next one and see if you can prepare better and play better," he said. "And go one spot better."
The Open 15 July, 2021 - 11:00pm