Perez Hilton
PerezHilton
Even the ACLU is getting involved with Britney Spears' conservatorship! perezhilton.com/britney-spears-conservatorship-aclu-support/
Ronan Farrow
RonanFarrow
Today, the judge in Britney Spears's conservatorship case may review issues including Spears's dad's role and whether her attorney can resign. His petition to resign—and Spears's manager's—followed @jiatolentino's and my investigation. Read it to catch up: www.newyorker.com/news/american-chronicles/britney-spears-conservatorship-nightmare

Joyce Alene
JoyceWhiteVance
It's about more than #FreeBritney: "while Britney's case has catapulted conservatorship into public consciousness, Britney's case is not the exception. Over 1 million..Americans with disabilities live under some form of conservatorship or guardianship." www.aclu.org/podcast/why-britney-cant-get-out-her-conservatorship-ep-164
Solomon Ray - #FreeBritney
solomonraymusic
How people saw Britney fans in 2018 vs How people see Britney fans in 2021 #FreeBritney #FreeBritneyNOW #LetBritneyDecide pic.twitter.com/CWQSeF5lZr
The hearing is taking place this Wednesday (14 July) in Los Angeles and will focus on handling the aftermath of Spears's remarks.
In the weeks since her statement to the court, Spears's court-appointed attorney has resigned, and the estate management company that was meant to oversee her finances has withdrawn from the conservatorship.
Spears isn't expected to speak at today's hearing, although she may participate in some form, since she has sought to pick her own attorney.
Fans gather outside of LA courthouse ahead of hearing
Footage outside the Los Angeles courthouse where Britney Spears' conservatorship hearing will start showed fans rallying in support of the pop singer.
Hundreds appeared gathered holding signs and cheering as they await news about the hearing.
All parties involved in the hearing were expected to be remote, and it was not clear if Spears would make any statements following her bombshell testimony in June.
Fans also gathered in Washington DC to show support with Spears and her conservatorship battle.
Starting soon: Britney Spears conservatorship case is heard in court
A court hearing will begin at 1:30pm local time in Los Angeles to discuss the aftermath of Britney Spears testimony about her conservatorship, which took place in June.
A Los Angeles judge and others who currently hold legal power of the pop singer will convene. It is not expected for Spears to speak during this hearing, but she might when it comes to deciding who will represent the singer.
Spears will be represented at the hearing by her longtime court-appointed lawyer, Samuel Ingham Ill,
But Mr Ingham filed documents last week saying he was resigning from his position as her representative, effective as soon as Spears gets a new attorney.
This came after Spears indicated she wanted different counsel when giving her bombshell testimony in court three weeks prior.
Matt Gaetz offers to represent Britney Spears 'for free'
Representative Matt Gaetz, a Republican of Florida, has offered to represent Britney Spears as she seeks new counsel in her conservatorship battle.
Mr Gaetz worked briefly as a lawyer for a private firm before running for state representative.
Now he's lended his legal experience to the pop singer.
"I would represent her for free," Mr Gaetz wrote on Twitter while sharing an article about Spears' legal battles.
The Florida congressman has been outspoken about Spears' conservatorship in recent weeks after she gave a public testimony in June about her situation.
He has since spearheaded a movement in Congress to do a #FreeBritney-style rewrite of conservatorship laws amid her legal battles.
Elon Musk has also expressed his support for Britney Spears amid the singer's conservatorship battle.
The Tesla and SpaceX CEO shared the words "Free Britney" on Monday from his Twitter account, on which he has 57.8 million followers.
Musk's partner Grimes replied "thank u" to his tweet.
Grimes thanked Tesla CEO for his tweet
Spears has received support from many celebrities since her court address, including Miley Cyrus, who chanted "Free Britney" at a recent concert.
Performing for the opening of Resorts World, Cyrus sang her hit "Party in the USA", at one point alluding to Spears's legal battle.
"The taxi man turned on the radio, he turned to me and said, 'Free Britney, Free Britney!" she sang, as heard in videos captured of the gig.
Read more about the moment in the story below:
Cyrus has been a vocal supporter of Spears amid an ongoing battle over her 13-year conservatorship
Spears criticised the conservatorship and expressed her disagreement during a hearing on 23 June.
Read her statement in full here:
'I want changes going forward. I deserve changes' says Spears
The documentary Framing Britney Spears, which explores the treatment of Spears by the public and the media, was nominated for two Emmys yesterday.
The New York Times documentary shows the misogyny and ruthlessness with which Spears has been treated – but it's lacking in journalistic rigour
Britney Spears has been under a legal guardianship since 2008, with her father Jamie and other legal guardians managing her financial and personal life.
However, Spears has shown resistance to the situation in recent years, with her lawyers stating that she wants the conservatorship to change and her father to be removed from it.
Here's a timeline of the conservatorship so far:
Singer has been under her court-appointed guardianship since 2008
Britney Spears will still be represented at Wednesday's hearing by her longtime court-appointed lawyer, Samuel Ingham III, who filed documents last week saying he resigned, effective as soon as she got a new attorney, which at the June hearing she said she wanted.
The Bessemer Trust, a financial company that Spears had sought as a replacement for her father last year but was instead appointed to work alongside him, also withdrew from the conservatorship last week, saying it no longer wanted to take part in a legal arrangement that she didn't want.
Read full article at NPR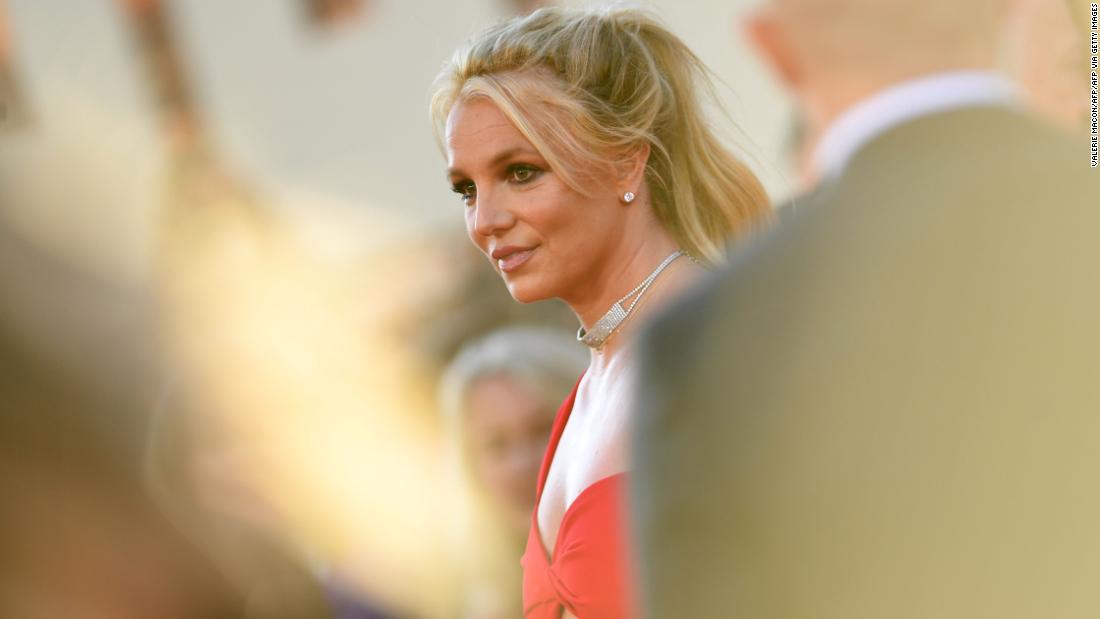 CNN 14 July, 2021 - 05:02pm
Updated 5:25 PM ET, Tue July 13, 2021