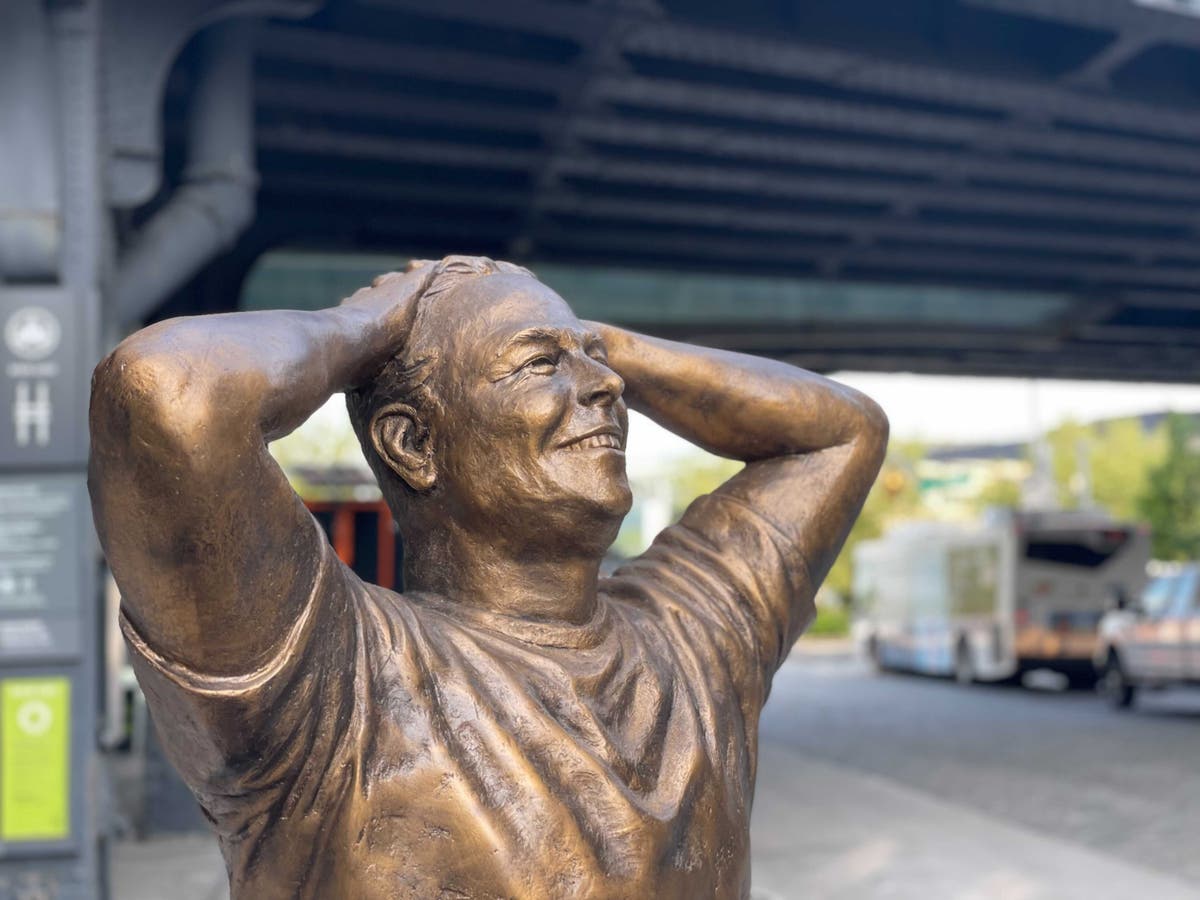 The statue was installed by the investing website public.com, which said it was also raffling off 100 miniatures of it for Mr Musk's birthday.
Others offered instructions on how to topple a statue, or suggestions for where to dump it.
On Twitter, it was clear that most of the people replying to public.com were in the latter category. Amid the hundreds of replies, a positive comment was hard to find. Remarks on the sculpture's potential as a public restroom, however, were extremely common.
The statue depicts a smiling man in a T-shirt, looking up with his hands on his head. The figure's hairline is oddly high for Mr Musk, who has a full head of hair, and its face does not bear a striking resemblance to Mr Musk's. Some thought it looked like Gerald Ford; to others it evoked Tony Soprano.
Others didn't think the statue had a long future in New York City.
Read full article at The Independent
The Next Web 31 December, 1969 - 06:00pm
Your sardonic source for consumer tech stories
Driving the future of sustainable mobility
Inside money, markets, and Big Tech
Help build the bank of the future
Friends, lovers, and enemies, today is a special day: Elon Musk is turning 50. Yes, everyone's favorite insanely rich manchild is now half a century old. Clap. I SAID CLAP.
To put this into some context, Musk is now double the average life expectancy of a man in 18th century Prussia. And, lord, he's used that time well, hasn't he? I mean, have you checked out his Twitter? Inspirational stuff for a grown ass man of 50.
But we're moving away from the point. What can you possibly get Elon Musk for his 50th birthday? The man is so wealthy that he could afford absolutely anything he needs.
Secure your spot today at super early bird prices!
Well, thankfully for you, we have some ideas on how you can celebrate Elon Musk's 50th birthday properly.
Remember when Tesla illegally fired an employee involved with a union? And Elon Musk broke US labor laws with a tweet about it?
Really though, you can't spell "illegal" without "legal" — so I'm team Musk here.
When you think about it, shouldn't billionaires be able to crush workers underneath their feet? They're worth much more money than them — and that's the only way I understand value.
Maybe to try and get on Elon Musk's level (so we can all hang out), the best thing to do would be to join a cool club? One where people come together?
Yeah, I think that all of us coming together in an organized way is exactly what we should do for Elon Musk's 50th birthday. It's what he wants. I know it.
Ahh, the heady days of 2018. The world was a simpler place and Elon Musk tried to barge in on an operation to rescue a Thai soccer team stuck in an underwater cave — despite having zero experience with any of those things.
He came up with this submarine:
Despite the machine being impractical and useless, Musk — like the big man we know he is — threw a tantrum. Sorry, that was mean. He had a completely balanced reaction because how dare they.
Not only did our guy make a situation where children were in mortal danger all about him, Musk also found time in his busy schedule to call the head rescuer (Vernon Unsworth) a "pedo guy" and "child rapist."
A court case followed and, thankfully, Musk won.
Turns out that having enough money to pay a harem of lawyers means you can call someone a pedophille and they can argue that you didn't really mean it. And that leads to LAW VICTORY.
So to celebrate Elon Musk's 50th birthday and his legal victory, why don't we emulate him? There's no way he'd be annoyed with people calling him a "pedo guy" on Twitter, right? Just as long as folks don't really mean it and say sorry.
Wow, 2020 was strange. Remember when people started talking about COVID like it was actually going to be a bad thing? Thankfully, our hero had the cajones to call this out for. nonsense it most definitely was.
— Elon Musk (@elonmusk) March 6, 2020
And, even more impressively, he managed to predict exactly what was going happen in America in 2020:
Based on current trends, probably close to zero new cases in US too by end of April
— Elon Musk (@elonmusk) March 19, 2020
That's one of the things I love about Musk: he really does know everything about everything and is never wrong. Disinformation? He's never even heard of it.
In order to properly celebrate Elon Musk's 50th birthday, why don't you donate some money to people spreading the REAL truth about the coronavirus? I think they're called WHO, or something.
I assume that's short for WHO EVEN BELIEVES IN VIRUSES?!?!?
Look, Elon Musk was worth about around $182 billion in March. While the median worth of an American family is about $121,700. That means he has about 1.5 million times more money than the average American family.
But does this mean Elon Musk is 1.5 million times better and more important than an American family? Yes. Yes it does.
Elon Musk earned all this money because he works 1.5 million times harder than most American families. If anyone tells you otherwise, they're a commie bastard and you should report them to your nearest McCarthy center.
In order to properly celebrate Elon Musk's 50th birthday properly, I suggest we give ourselves up in subservience to him.
Send Musk all our money. Organs? He can have them. Praise be our God King. May he reign forever and his billionaire class never know what a guillotine is.
TNW is a Financial Times company.
The Block Crypto 28 June, 2021 - 11:25pm
Tesla CEO Elon Musk may have a discussion with Twitter CEO Jack Dorsey about bitcoin at The B Word event in July, as was originally suggested on Twitter.
The two tech leaders agreed to participate in such a talk on Twitter but with Musk's playful attitude, it wasn't necessarily clear that he was being serious. While a spokesperson for the virtual event originally confirmed that the discussion would take place, they now state that the event is not 100% confirmed.
It all started when Musk made a joke in response to one of Dorsey's tweets supporting the event. In reference to the event's name, he suggested it might stand for "bicurious." Dorsey shrugged this off as "bizarre," before suggesting the two should have a conversation at the event, calling it "THE talk."
Musk agreed, stating "For the Bitcurious? Very well then, let's do it" with a winky face emoji.
The conversation will bring together Dorsey, who is a diehard bitcoin advocate — with a strong penchant for the Lightning network — and Musk, who has a complicated relationship with the cryptocurrency.
While Musk indirectly purchased $1.5 billion of bitcoin via Tesla, he has also criticized the environmental impacts of the cryptocurrency itself, along with making fun of its passionate community.
Unlike Dorsey, who is solely focused on bitcoin, Musk also has a strong fondness for dogecoin, a memecoin based on the Shiba Inu breed of dog. During the Bitcoin Miami event earlier this month, the Tesla CEO even tweeted a Linkin Park meme about finding someone else, accompanied by the word bitcoin and a breaking heart emoji — causing bitcoin's price to drop by more than $2,000.
The B Word event will take place on July 21 online, and will also feature speakers including ARK Invest founder Cathie Wood, Blockstream CEO Adam Back, and former acting and deputy director of the U.S. Central Intelligence Agency (CIA), Michael Morell.
2oceansvibe News 28 June, 2021 - 11:25pm
[imagesource:here]
While many of us average folk will be judged if we add #Bitcoin to our social media bios, the likes of Elon Musk, as well as Twitter and Square CEO Jack Dorsey, will, and have been, celebrated for their Bitcoin banter.
Dorsey recently tweeted about a Bitcoin event, called 'The B Word', focused on education and action around cryptocurrency as more and more "companies and institutions get into the mix".
Given Musk's enjoyment of Twitter, he was among the first to reply to the invitation.
It would be fair to say that Dorsey is a huge fan of Bitcoin, while Musk oscillates between support and dismissal for the cryptocurrency.
In fact, Musk's tweets can have a huge effect on the price of Bitcoin, which is why he has faced threats from the likes of 'Anonymous'.
There was also the whole Dogecoin rise and fall.
The latest exchange between Musk and Dorsey has definitely put a spotlight on 'The B Word' event, reports NDTV:
[It's] an initiative by the Crypto Council for Innovation (CCI), a global alliance of crypto industry leaders, that aims to "demystify and destigmatise mainstream narratives about Bitcoin" and explain why institutions should embrace the digital currency.
Musk's comment to the tweet got him an invite to chat at the event and share all his "curiosities":
— Elon Musk (@elonmusk) June 25, 2021
— Elon Musk (@elonmusk) June 25, 2021
That's the world's second-richest person dropping a 'lmfao omg'.
The comments in this thread are solid gold
— Elon Musk (@elonmusk) June 25, 2021
The sound of gold sparked Dorsey's ears, who then brought Euro Pacific Capital CEO Peter Schiff into the mix.
Schiff is known to be a Bitcoin sceptic who has repeatedly praised the value of investing in gold:
The comments in this thread are a long way from being #gold, but they come a lot closer than #Bitcoin.
— Peter Schiff (@PeterSchiff) June 25, 2021
It's all fun and games in the world of billionaire tycoons and their cryptocurrency musings.
[source:ndtv]
[imagesource: Facebook / Intelligence Bureau SA] South Africans are gatvol. Last nig...
[imagesource:here] Your skin is like the dashboard of the body. Everything the happe...
[imagesource: YouTube / Rugby World] Is there anything Cheslin Kolbe cannot do? Beat...
[imagesource:here] China's most popular tourist destination for both domestic and inter...
[imagesource: John Sciulli / Getty Images for W Magazine] It's a rainy, dreary Monday, ...
Bloomberg Technology 28 June, 2021 - 11:23pm
Benzinga 28 June, 2021 - 05:25pm
One of the world's most well-known CEOs, Elon Reeve Musk was born June 28, 1971, in South Africa and is celebrating his 50th birthday in 2021.
Known for his use of memes on social media including mentions of popular jokes involving 69 and 4/20, it might come as a surprise that with a birthday on June 28, Musk was born 69 days after 4/20.
Here is a look at 50 more facts and figures about Musk in honor of this milestone birthday.
Click here, or sign up for our newsletter to explore more of Benzinga's Cryptocurrency market coverage, in-depth coin analysis, data, and reporting.
© 2021 Benzinga.com. Benzinga does not provide investment advice. All rights reserved.
Read the Latest Sports Betting News, Analysis, and Odds on Benzinga!
$27 of crypto when you complete education
$25 in BTC when you deposit $100
4 free stocks when you depost $100
© 2021 Benzinga | All Rights Reserved
indy100 28 June, 2021 - 03:59pm
A 6-foot bronze 'one-of-a-kind' statue of Elon Musk plonked in the middle of New York has Twitter users cackling, because it doesn't really look anything like him.
No, it's not April Fools - it's Elon Musk's 50th birthday, and what better way to celebrate than with a life-sized statue of the tech tycoon? Well, social media users can think of many.
The investing app Public.com took to Twitter to share New York's newest edition along with its location for curious locals.
"Because Elon's ambition (and maybe ego) is definitely not miniature, we dropped a life-sized statue on 14th St. and The High Line stairs in NYC.
One 'lucky' person has the chance of taking it home
As always, the response on Twitter didn't disappoint. One user likened the statue to Edgar from Men in black:
One joked about the location of the statue, "Very close to the Hudson River, very convenient"
There were some comparisons to the infamous Cristiano Ronaldo statue, which was criticised for not looking anything like the soccer star.
Another pointed out, "Doesn't look like anyone. Please stop littering."
While another enthused user tweeted, "Wow thanks a giant ugly statue no one asked for"
One joked, "i'm gonna wreck into it with my Tesla Model S Plaid Edition electric vehicle"
Oh, and if you happen to be one of the few that take a liking to the statue, you can do Twitter a huge favour and keep it in the privacy of your own home. Public.com are auctioning the 6-foot Musk statue with 100 per cent of the proceeds going to First Generation Investors.
If life-sized Elon isn't your thing, they're also giving away 100 miniature statues to celebrate.
It's currently got 5 watchers so you might be in luck!
Elon is yet to comment about the eh, uncanny resemblance...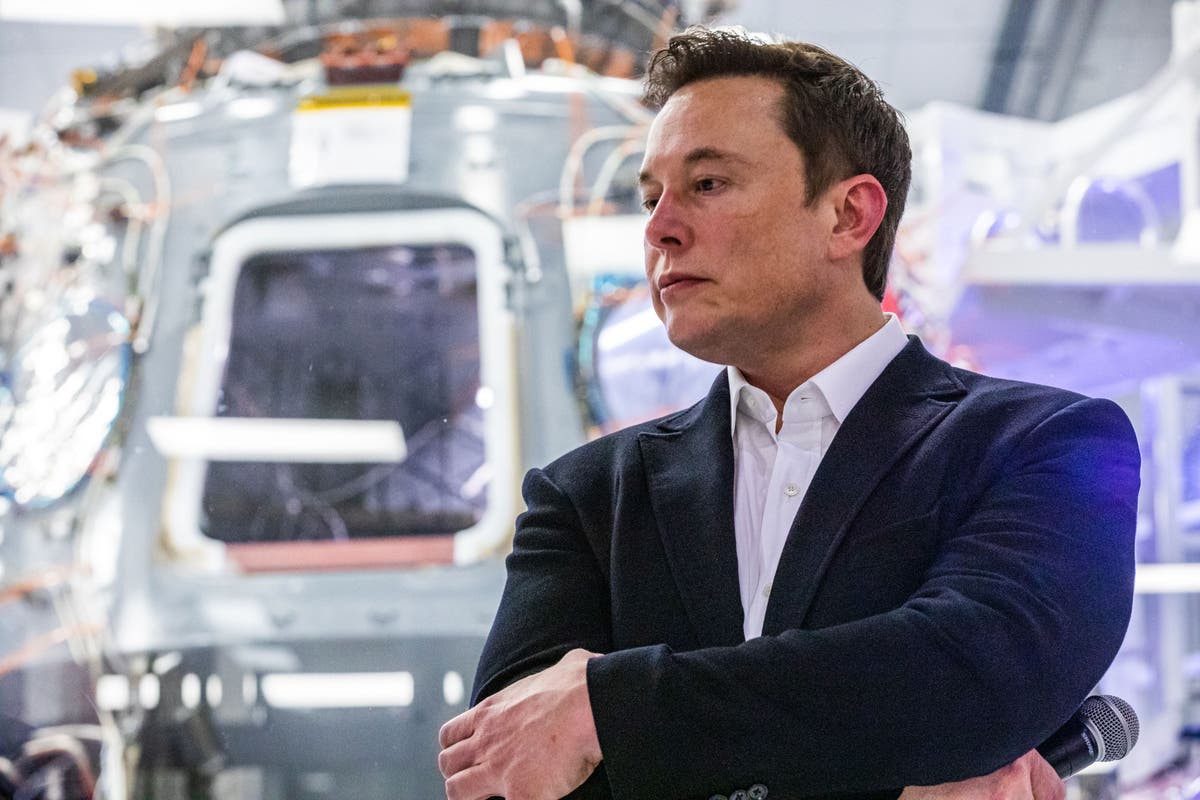 The Independent 28 June, 2021 - 12:18pm
The infamous CEO, whose tweets move markets and have caused cryptocurrencies to surge and crash, held the title of world's richest person earlier this year – despite strong competition from other billionaires.
Mr Musk's journey to such unimaginable wealth started from a position of financial privilege, albeit one of emotional abuse. His mother, Maye Musk, was a model who has featured on the covers of numerous magazines including Time and Vogue.
In 1969 she was a finalist in the Miss South Africa beauty competition, and one year after that married Elon Musk's father, Errol Musk. In the mid-1980s, the family profited handsomely from Errol Musk's purchasing of an emerald mine, after selling their airplane for £80,000 (the equivalent of £320,000 today).
"We went to this guy's prefab and he opened his safe and there was just stacks of money and he paid me out, £80,000, it was a huge amount of money," Errol Musk said, according to Business Insider. Errol Musk was then made another offer: to spend £40,000 on an emerald mine. "I said, 'Oh, all right'. So I became a half owner of the mine, and we got emeralds for the next six years," Errol Musk said.
As a result of this, the teenage Elon Musk once walked the streets of New York with emeralds in his pocket. His father said: "We were very wealthy. We had so much money at times we couldn't even close our safe," adding that one person would have to hold the money in place with another closing the door. "And then there'd still be all these notes sticking out and we'd sort of pull them out and put them in our pockets."
Following his teenage years, Mr Musk's personal wealth multiplied massively through his business ventures. In 1995 Elon Musk, and his brother Kimbal Musk founded the web software company Zip 2. That company was eventually purchased by Compaq in 1999 for $307 million in cash, with Mr Musk receiving $22 million for his seven per cent share.
Mr Musk then founded X.com, an online financial payment company that would merge with the online bank Confinity, founded by Peter Thiel.
It was Confinity's own money-transfer service, PayPal, that became the official title for the banking venture - but eventually Musk was replaced by Peter Thiel as CEO in 2000 and PayPal was bought by eBay in 2002. Musk, as the largest shareholder in the company, received over $100 million, with reports saying the full figure is somewhere between $165 and $180 million.
It was using these funds that Mr Musk developed SpaceX in 2002 and Tesla in 2003 – although Mr Musk only became chairman of the electric car company in 2004.
Tesla had shaky developments, with Mr Musk saying that the money he made from selling PayPal was "bet" on SpaceX and Tesla. Kimbal Musk said that his brother was "In debt," and "more than broke."
But in 2008, Nasa awarded SpaceX a $1.6 billion for 12 flights to the International Space Station, and last April netted a $3 billion contract to take humans to the moon. Two years later, Tesla raised $226 million in a public offering that June, becoming the first car company to go public since Ford in 1956.
In 2018, Musk revealed that he planned to finance SpaceX's Mars plans by selling a "major" stake in Tesla at some point in the future.
At the time, Tesla shares were worth around $60; they are worth ten times that amount today, although there have been criticisms of Mr Musk's comments on the valuation of his electric car company – after tweeting that he would take Tesla private for $420 per share.
His tweets prompted the US Securities and Exchange Commission (SEC) to file a lawsuit against Mr Musk, resulting in him stepping down as chairman and paying a $20 million fine.
If Mr Musk's net worth was distributed evenly among all 328 million people in the US, each one would receive approximately $600.
CNBC 28 June, 2021 - 10:04am
After a stream of reports regarding China's renewed crackdown on cryptocurrency mining on June 21, bitcoin briefly dropped below $30,000 last week. Other top cryptocurrencies by market value, including ether, were also hit.
Though the top digital coins are back in the green Monday morning, here are six things worth knowing from the volatile past week, from Andreessen Horowitz launching a $2.2 billion crypto fund to Jack Dorsey announcing a crypto event this July.
Ameer and Raees Cajee, the founders of Africrypt, the largest cryptocurrency exchange in South Africa, have vanished, along with billions of dollars worth of bitcoin, Bloomberg reported on Wednesday.
In April, when bitcoin was trading at a peak of around $60,000 per coin, Africrypt warned clients of a hack with about 69,000 bitcoins missing, according to Bloomberg. At the time, the value totaled about $3.6 billion, but Africrypt asked clients not to alert law enforcement.
If it is unable to be recovered, it would be the biggest loss in a cryptocurrency scam to date.
Andreessen Horowitz, a Silicon Valley venture capital firm founded by Marc Andreessen and Ben Horowitz, announced its new $2.2 billion cryptocurrency-focused fund on Thursday.
"The size of this fund speaks to the size of the opportunity before us: Crypto is not only the future of finance but, as with the internet in the early days, is poised to transform all aspects of our lives," the firm said in a blog post.
On Thursday, Nayib Bukele, the president of El Salvador, announced the country's recently passed law to make bitcoin legal tender will take effect on Sept. 7, Reuters reported.
"This law is made to generate employment, to generate investments," Bukele said.
As part of his effort to push bitcoin adoption, Bukele also offered each adult citizen $30 worth of bitcoin for free. To receive the free bitcoin, citizens will need to sign up for the country's sponsored cryptocurrency wallet app, Chivo.
On Thursday, Twitter and Square CEO Jack Dorsey promoted an event called "The B Word," which will aim to encourage companies and institutional investors to adopt bitcoin, according to its website. The event is scheduled to take place on July 21, with speakers including Dorsey and ARK Invest's Cathie Wood.
In response to Dorsey's tweet of the event, Tesla and SpaceX CEO Elon Musk responded and seemingly agreed to chat with Dorsey about bitcoin at the event.
Musk has continued his support of altcoins like dogecoin, a meme-inspired cryptocurrency that began as a joke. On Monday, Musk tweeted in support of a dogecoin fee proposal by the digital coin's lead developers, which reportedly boosted dogecoin's price.
On Saturday, the U.K. markets regulator announced it's banning Binance, the world's largest cryptocurrency exchange by trading volumes. This comes after Binance did not meet the anti-money laundering requirements of the U.K. Financial Conduct Authority, or FCA, CNBC reported.
The FCA said Saturday that Binance Markets Limited, the U.K. division of Binance, "is not permitted to undertake any regulated activity in the U.K."
Despite this, Binance could still offer crypto trading through its website in the U.K., as nonregistered firms can still interact with consumers in the country.
"Providing access to cryptocurrencies itself is not a regulated activity, but offering derivatives is, which is presumably the activity the FCA is clamping down on," Laith Khalaf, financial analyst at AJ Bell, recently told CNBC.
On Sunday, billionaire Ricardo Salinas Pliego tweeted that he and his bank, Banco Azteca, "are working to be the first bank in Mexico to accept #bitcoin."
After this news, bitcoin's price climbed and was trading at around $34,200 midafternoon Monday, according to CoinMarketCap.
Sign up now: Get smarter about your money and career with our weekly newsletter
Don't miss: Crypto is 'the future of finance': Why Gen Z is ditching traditional investments—but with caution
Get Make It newsletters delivered to your inbox
Learn more about the world of CNBC Make It
Forbes 28 June, 2021 - 02:30am
The dogecoin price shot higher, climbing 5% over the last 24 hours, after Musk said it is "important to support" a dogecoin upgrade proposal to significantly reduce dogecoin transaction fees—something Musk has previously said he wants to do in order to make dogecoin "the currency of Earth".
Sign up now for CryptoCodex—a free, daily newsletter that explains the world of bitcoin with brevity. Arriving in your inbox at 7am EDT every weekday
"This proposal to all dogecoin stakeholders suggests to reduce average fees 100x for standard transactions on the dogecoin chain, split full control over all aspects of fees between miners and node operators, rely less on core development, and bring back a functional (small) free transaction space that incentivizes keeping the network healthy," Patrick Lodder, a dogecoin core developer that has been involved with the memecoin since 2014, posted to the Reddit thread detailing the upgrade proposal.
Dogecoin's price explosion this year, up 11,000% on this time 12 months ago, has helped rejuvenate interest in the stagnating cryptocurrency—and led to Sam Bankman-Fried, the billionaire chief executive of crypto exchange FTX, naming dogecoin as the "asset of the year for 2020 and 2021."
Earlier this month, an ethereum cofounder who went onto create rival blockchain cardano, Charles Hoskinson, said he hopes Musk's support will help some "real developers come in and start working on dogecoin" to create some "use and utility."
Musk, the self-appointed "technoking" of Tesla who was once voted dogecoin's CEO in a tongue-in-cheek Twitter poll, has alienated much of the bitcoin community with his dogecoin support in recent months. Many bitcoin investors believe Musk's playful antics to be damaging to bitcoin.
While Musk has previously said all of his dogecoin-related social media posts shouldn't be taken seriously, he's followed through with plans to "put a literal dogecoin on the literal moon" and consistently tweeted in support of the doge meme-based cryptocurrency.
CryptoCodex—Helping you understand the world of bitcoin and crypto, every day
However, despite pulling the plug on Tesla's acceptance of bitcoin payments in April, the electric car company continues to hold most of the $1.5 billion worth of bitcoin it bought early this year and Musk has indicated he's willing to restart Tesla's bitcoin support if those that secure the bitcoin network and validate transactions, known as miners, reduce bitcoin network's sky-high carbon footprint.
Last week, Musk said he'd be open to attending a bitcoin-focused online event organized by Twitter chief executive Jack Dorsey and designed to help companies and institutions adopt bitcoin.
Meanwhile, the bitcoin price has soared over the weekend, despite news that major bitcoin and cryptocurrency exchange Binance is facing expulsion from the U.K. after the country's regulator ruled it can't conduct any "regulated activity."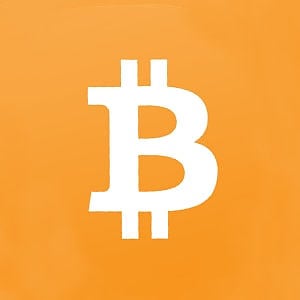 FXStreet 27 June, 2021 - 07:27pm
The highs for Bitcoin are yet to be seen this year, says Alex Mashinsky.
Although the price of Bitcoin (BTC) continues to hover around $30,000, industry experts are noting that there is a bullish long-term view.
To put this into perspective, Alex Mashinsky, chief executive officer and co-founder of Celsius – the centralized cryptocurrency lending platform – told Cointelegraph at Bitcoin 2021 in Miami that he sees Bitcoin reaching $160,000 this year, or possibly a bit lower. "We haven't seen the highs yet for 2021," Mashinsky said.
Mashinsky further remarked that the crypto market was bound for a correction, following Bitcoin's recent all-time high of over $63,000:
When you go too high, too fast, you are bound for a correction. You can see my tweets in both March and February saying 'we're going to have a crash, we're going to have a correction.' I predicted $30,000. Bitcoin is like a spring – we stretch it too much and we put too much leverage. Too many people got greedy.
In addition to discussing the price of Bitcoin, Mashinsky commented on Elon Musk's recent tweets about Bitcoin. According to Mashinsky, Musk is not helping the crypto community, but rather manipulating the market. As such, he noted that Musk is simply a "tourist" in the land of crypto.
Mashinsky also noted that Tesla accepting Bitcoin payments will benefit Musk, but not consumers:
If the richest guy in the world is willing to exchange a Bitcoin for a Tesla, you have to ask yourself, who is getting the good deal? The minute you buy that Tesla, it's worth less than what you paid for it, but Bitcoin is going to continue to increase in value. So that transaction is good for Elon, but it's not good for you.
Roni Cohen Pavon, chief revenue officer at Celsius, further told Cointelegraph that Celsius will be moving its business operations from the United Kingdom to the United States in the coming months.
According to Cohen Pavon, the shift to the U.S. was promoted by the recent regulatory uncertainty in the U.K. for crypto companies. "We came to the conclusion that the U.K. is not the most stable place for Celsius in terms of regulations and geopolitical perspectives," he said.
Although Celsius has had a physical office in the U.S. since 2019, Cohen Pavon explained that Celsius will now become a limited liability company, or LLC. "Nothing changes with our services – we are now an LLC instead of Celsius Network Limited. I believe the transition to engage as a U.S. entity will be completed by early or mid August."
Dogecoin price suffered a steep drop on June 21, printing a large red candle that erased any hope of reversing a period of underperformance. However, DOGE has since recovered from the harsh decline, a confirmation of accelerating interest from the bulls.
SafeMoon price seemed to be confirming the uptrend when it breached the immediate supply level briefly. However, the inability of the buyers pushed SAFEMOON below it. However, the altcoin will likely take another jab at an uptrend as the pullback finds a foothold.
Cardano price rallied significantly over the past 24 hours in an attempt to recover the losses piled up after the recent crash. Although a minor retracement seems likely after a quick run-up, the uptrend appears to be intact.
Citigroup has officially launched a new crypto and blockchain-based business unit, called the Digital Assets Group, marking the latest large financial institution to break into the cryptocurrency industry.
Bitcoin price shows considerable strength after springing from the recent crashes. Still, it is uncertain whether the current bullish impulse will morph into a new uptrend or lead to a more profound decline.
Note: All information on this page is subject to change. The use of this website constitutes acceptance of our user agreement. Please read our privacy policy and legal disclaimer.
Trading foreign exchange on margin carries a high level of risk and may not be suitable for all investors. The high degree of leverage can work against you as well as for you. Before deciding to trade foreign exchange you should carefully consider your investment objectives, level of experience and risk appetite. The possibility exists that you could sustain a loss of some or all of your initial investment and therefore you should not invest money that you cannot afford to lose. You should be aware of all the risks associated with foreign exchange trading and seek advice from an independent financial advisor if you have any doubts.
Opinions expressed at FXStreet are those of the individual authors and do not necessarily represent the opinion of FXStreet or its management. FXStreet has not verified the accuracy or basis-in-fact of any claim or statement made by any independent author: errors and Omissions may occur.Any opinions, news, research, analyses, prices or other information contained on this website, by FXStreet, its employees, partners or contributors, is provided as general market commentary and does not constitute investment advice. FXStreet will not accept liability for any loss or damage, including without limitation to, any loss of profit, which may arise directly or indirectly from use of or reliance on such information.