Fightful 31 December, 1969 - 06:00pm
We would like to send you notifications for the latest news and updates.
Bryan Danielson has a shirt available in the AEW shop to mark the return of "The American Dragon."
But he's not wearing it on weekly television for a good reason.
"I'm really not interested in selling people things, my merch shirt or anything like that," Bryan told Joseph Staszewski of the New York Post.
Instead, Bryan shows up to work in a plain white t-shirt.
"The other idea, this is more of a general concept in my life as far as … if you try so hard to look a certain way, you're focusing on the wrong thing. Steve Jobs just had like five black turtlenecks or something. He didn't have to choose. I like the idea of simplicity. I like the idea of when people are watching it's what I say, it's what I do. It's not necessarily, "Oh, man, that's a cool T-shirt." And hoping and believing that what I say and do is strong enough to keep people watching," he said.
In an interview with Justin Barrasso of Sports Illustrated, Bryan offered more color on his white t-shirt.
Danielson will face what he is calling the biggest challenge of his career on Wednesday when he battles Kenny Omega at AEW Dynamite Grand Slam.
Fightful will have live coverage of AEW Dynamite Grand Slam beginning at 8 p.m. ET on Wednesday.
Figure Four Online 22 September, 2021 - 06:41pm
In an interview with Barstool Sports, AEW's Bryan Danielson said he wants to respect's WWE's intellectual property in his post-WWE career.
In an interview on Rasslin with Brandon Walker, Danielson said that respect is why he hasn't led AEW fans in doing the "Yes!" chant while adding he hasn't been threatened legally in any way for doing it.
"I'm not doing it myself because I respect WWE's intellectual property," Danielson said. "I don't think anything legally...they haven't threatened anything legally. So I had a great conversation with Kevin Dunn with WWE before I debuted with AEW. I was very upfront with WWE about, 'Okay, I want to let you guys know I'm leaving. This is my debut date' and all that kind of stuff. They asked me, politely, to respect their intellectual property, even some of the things that couldn't be legally enforced. I'm trying my best to do that."
He later clarified to Dave Meltzer that the conversation was mainly about music and not the chant.
Prior to his in-ring AEW debut Wednesday at Dynamite: Grand Slam, Danielson wrote an article that was posted on Player's Tribune thanking WWE.
Figure Four Online 22 September, 2021 - 06:41pm
In communications with Dave Meltzer, AEW's Bryan Danielson clarified some of his statements regarding WWE and the use of the "Yes!" chants he made during an interview with Barstool Sports, blaming himself for not explaining himself well when doing the media rounds.
In the Barstool interview, Danielson said he did the chant because it was an easy way to get a crowd response and to get fans to show how excited they are about a potential match:
Danielson explained to Meltzer that WWE has never spoken to him about the chants and that his meeting with Kevin Dunn was about intellectual property, but mainly music. He said Dunn never brought up the chants and that there has never been a threat, discussion or even a legal letter regarding anything.
He is fine with fans doing the chants, but doesn't want to encourage them in the same way he did while in WWE as he wants to differentiate the Daniel Bryan character from Bryan Danielson.
He reiterated that he respects WWE and how he encourage fans to do the change during his entrance and promos as something from WWE.
Danielson will make his in-ring AEW debut Wednesday against Kenny Omega on Dynamite Grand Slam from Queens, New York.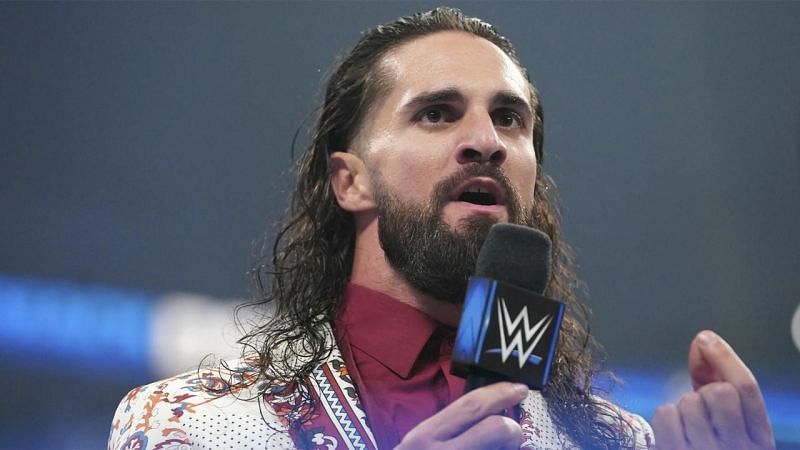 Sportskeeda 22 September, 2021 - 02:31pm
Ever since his main roster debut as part of the Shield, Seth Rollins has been presented as one of the focal points of WWE. Even though he's struggled at points, Rollins has managed to establish himself as a constant in WWE and has been involved in a number of iconic moments.
Rollins is now such a big star that if he were to jump to another promotion, it would be a landmark moment in the professional wrestling industry. With that being said, here are five dream cross-promotional opponents for Seth Rollins:
One of the biggest stars in professional wrestling over the last decade, Seth Rollins would be an outstanding challenger to Kenny Omega for the AEW World Championship. Rollins and Omega are two of the best in-ring performers on the planet and a dream match between them is a mouth-watering prospect.
The two stars have even addressed the possibility of wrestling each other. When asked about his dream WWE opponents, Omega brought up Rollins without a second thought and showered the former Universal Champion with praise, referencing the comparisons between the two.
When asked about working with Omega down the road, Rollins said:
Thanks to their days in the Shield, Seth Rollins and Jon Moxley will always be linked to each other. When the group disbanded, Rollins turned heel and had a memorable program with Moxley. Even when both men moved onto other things, the shadow of the Shield and their feud loomed over them.
Moxley even won his only WWE Championship by cashing in Money in the Bank on Rollins after The Architect had just reclaimed the title from Roman Reigns. Even after moving to AEW, Moxley has taken shots at WWE and Rollins has come to the company's defence. Renewing this classic rivalry between two modern-day greats would certainly make for compelling television.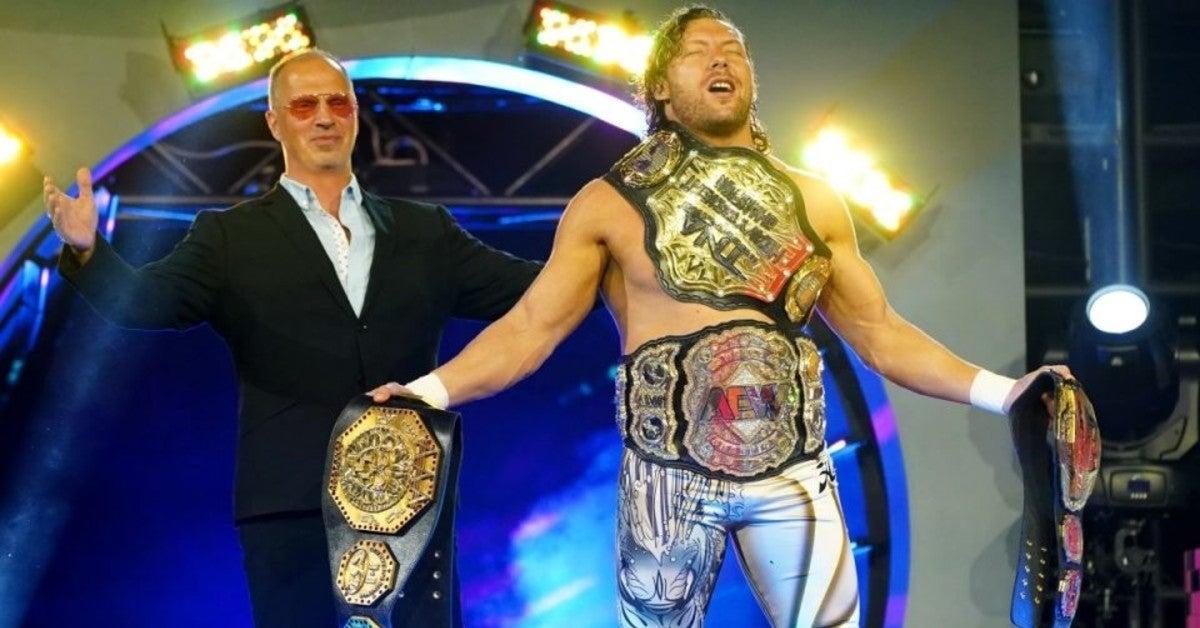 ComicBook.com 22 September, 2021 - 01:56pm
AEW World Champion Kenny Omega will take on Bryan Danielson in the main event of Wednesday's AEW Dynamite: Grand Slam event at Arthur Ashe Stadium in New York City. Omega spoke with Tokyo Sport this week to help promote the event, and the topic of the WWE came up on more than one occasion. At one point Omega directly named WWE Universal Champion Roman Reigns as someone he'd love to face, saying it would give them the chance to prove who the "real" world champion of wrestling is.
"There's been quite a few already, so I'm not lacking in opponents. I don't exactly have anyone I have in mind but....if I must say I'd love to go against (the current WWE Universal Champion) Roman Reigns," Omega said (Japanese translation via Hige Channel). It would be a great opportunity to show who's the real World Champion."
"The Cleaner" also made the bold claim that 90% of WWE's roster would love the chance to jump to AEW. The young promotion's roster already has a large percentage of former WWE talent, though most of them either asked to be released from WWE or allowed their contracts to expire and opted to not sign new deals (Bryan Danielson and Adam Cole being the latest examples).
"There will definitely be a lot more of them coming over in the future," Omega said. "I feel that about 90% of the wrestlers in WWE would want to jump over to AEW."
He later said he'd love the chance to come back and wrestle in Japan when the opportunity presents itself, and named Japanese stars (mostly from New Japan) that he'd love to see in an AEW ring.
"Obviously, I have to put up (Kota) Ibushi. If he flies over to US, I know for sure (Kazuchika) Okada will be very happy," Omega said. "The fans have been very receptive to Takeshita (Konosuke) so I'd love to have him come over again. Personally, I'd love to wrestle (Will) Ospreay and Jay White. They are two people which NJPW wanted to make as "the new Kenny Omega". They're nowhere at my level but, they're two outstanding names in the current NJPW roster. If I could wrestle them, I can show the world the difference between their levels and mine."
Check out the full lineup for AEW Grand Slam below. The show will continue with a two-hour edition of AEW Rampage from the same venue this Friday.
Copyright 2021 ComicBook.com. All rights reserved.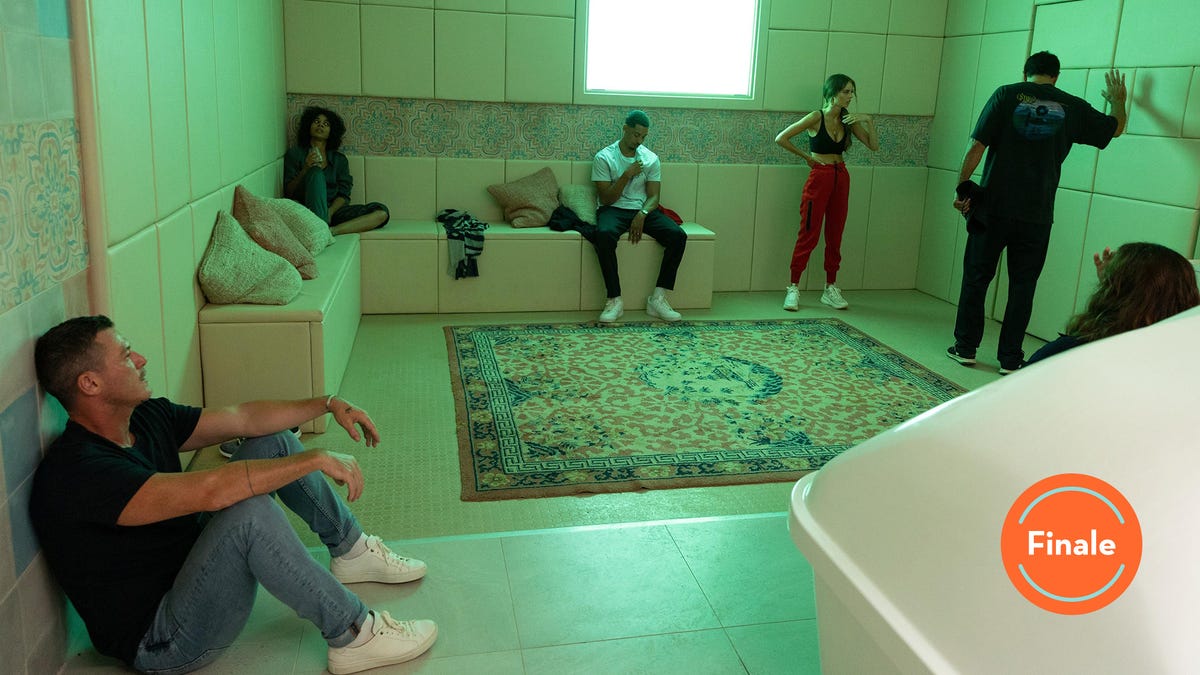 Wrestling Inc. 22 September, 2021 - 11:10am
In the novel, Masha is a tall, commanding presence with a buzz cut who still sometimes favors the nightgown-resembling wardrobe of Nicole Kidman's version of the character. But at least in the filmed version of NPS, there's a clear and understandable reasoning for all of Masha's plottings, far beyond just general dominance: She's attempting to reach her daughter, who's on the other side of this mortal coil. (As my TV editor Danette Chavez astutely described, this is where this show became its own version of Flatliners.) This certainly explains why Masha would dose the Marconis so liberally, using them, as Heather points out, basically as test subjects for this journey into the (trippy) beyond. And though his performance across the course of this series has been extraordinary, Michael Shannon was just heartbreaking as Napoleon becomes consumed with grief for his son (I for one did not make it through that scene dry-eyed).
Kudos to you, commenters, for pointing out that I totally missed the mark on Carmel being Masha's shooter/stalker. And as unlikely as this plot add appeared to be at first, I like how it neatly tied up all of those dramatic loose ends. (I totally forgot the part about how Carmel used to do stage makeup! Nice callback, show.) Granted, I don't know if that past necessitated locking up a clearly unwell person in a sensory depravation tank/steam room, and I think Carmel's journey from that unwell person to leader of her own seminars appears to be quite a leap. But as she points out, it was Masha's forgiveness that set her free and allowed her to heal (for all the criminal acts committed on this show—and the presence of the police in the finale!—there appears to be very few consequences for any of these actions).
In the book, the lockup happened in the meditation room over the course of several hours, and it was up to the nine to figure out how to escape. Yao's feeble attempt to explain how that brush with death was supposed to make them realize what was really important to them seemed ludicrous—but again, the methodology appeared to work. I suspect that that's why none of the nine called Masha out to the cops, along with a health dose of Stockholm syndrome. But due to these unconventional methods, they all walked out of Tranquillum happier people, just as Masha said they would: Frances and Tony end up together, and Frances writes a book that looks exactly like Liane Moriarty's source novel. The Marconis finally come to terms with the loss of Zach. And in my favorite turn of events, Ben and Jessica stay together and keep Tranquillum open. But here the results have more of a direct correlation to what Masha intended for her guests in the first place. Or maybe I have Stockholm Syndrome.
In the book, Masha lost a child (a toddler, strangled by blinds cords in his crib); she was pregnant at the time and walked away from her husband and new baby in Russia. But Kidman's Masha was much more convincing as a grief-enveloped mother who would do anything to get to see her young daughter again. Her tragic circumstance goes a long way toward if not excusing, than at least understanding her beyond-unconventional methodology. Frances gets it, when she asks Masha if she's found what she's looking for, as does Zoe, who serves as the conduit because she's a young person open to this creative blurring between the living world and what's beyond it. The series ends with Masha and her dead child driving off into the sunset, an image that is as nonsensical as it is strangely satisfying.
Finale grade: B
Season grade: C+. I just can't get over the rough watch over the past few episodes, even though the finale brought us back to moments of "Earth Day"-like greatness.
Cageside Seats 22 September, 2021 - 09:00am
Bryan Danielson's new motto is "go big or go home," apparently. Sure, his first match is a non-title match, but his first match is still against the World Champion Kenny Omega! This booking is the best of both worlds. Danielson can win his debut match, but Omega can continue his title reign. That way, if and when Danielson gets a title shot, he can stand to lose because he already won. Because as great as Danielson is, that World Champion belt belongs to one drunk, millennial cowboy.
The World Women's Champion, Dr. Britt Baker D.M.D., will have the fight of her life tonight when she takes on AEW newcomer and Casino Battle Royale winner Ruby Soho. The duo exchanged words so heated on Friday night Rampage that they had the whole audience screaming, "It's a shoot! It's a shoot!" Tonight is a big moment for both of them. Britt has to prove that she still is the face of the ever-changing women's division, and Ruby Soho gets a chance to prove to all the naysayers that she's worth the hype. It's unlikely that Britt will drop tonight, but it wouldn't exactly be a great look if Ruby lost her first big match. What's that I smell in the air? Oh, it's shenanigans.
On last week's Dynamite, The Lucha Bros accepted the challenge to their Tag Team Championships from The Butcher & The Blade. On Rampage, they defeated The Butcher, The Blade, and The Hardy Family Office with a little help from Santana & Ortiz. The future of the tag titles can go one of two ways. The Lucha Bros challenge more members of the HFO in an official capacity, or they reward Santana & Ortiz with a championship match.
-Cody Rhodes returns to Dynamite to battle it out with Malakai Black. Unknown as to whether or not Rosario Dawson will be in his corner. I just hope they color coordinate. It's so hard to know who to root for if they don't spell it out for me in literal black and white.
-CM Punk had his first match in seven years at All Out. This Friday, he'll have his first televised match in seven years. Tonight he talks about it. Yeah...they are really milking it.
-The Brian Pillman, Jr. push is happening, and MJF is the fall guy.
-Matt Hardy maybe shaves another person's head tonight.
Tune into AEW on TNT at 8pm ET to see how all this plays out.
Wrestling Inc. 22 September, 2021 - 07:45am
Bryan Danielson says he will not be doing the "Yes!" chants in AEW because he respects WWE's intellectual property.
Danielson recently appeared on the "Rasslin" podcast with Brandon Walker and revealed how he had a great talk with Kevin Dunn, WWE's longtime Executive Producer & Chief of Global Television Distribution, before debuting with AEW. Danielson was asked to respect WWE's IP, and he said he's trying his best to do that.
Regarding the popular "Yes!" chants, Danielson said that while he will lead others in doing them, he won't do them himself.
"I'm not doing it myself because I respect WWE's intellectual property," Danielson said. "I don't think anything legally, they haven't threatened anything legally. So I had a great conversation with Kevin Dunn with WWE before I debuted with AEW.
"I was very upfront with WWE about, 'Okay, I want to let you guys know I'm leaving. This is my debut date' and all that kind of stuff. They asked me, politely, to respect their intellectual property, even some of the things that couldn't be legally enforced. I'm trying my best to do that."
Danielson made his AEW debut back at All Out on September 5. He will make his in-ring debut tonight on the Grand Slam edition of AEW Dynamite on TNT, in a non-title match against AEW World Champion Kenny Omega.
Spoilers For AEW Dark: Elevation (9/27)
Photo: MJF's Parents Bring Anti-MJF Sign To Tonight's AEW Dynamite, MJF Responds
Bryan Danielson On Going From The WrestleMania Main Event To AEW's Biggest Dynamite
Bryan Danielson On If He Spoke With CM Punk Before Signing With AEW
AEW Dynamite Grand Slam Live Coverage: Kenny Omega Vs. Bryan Danielson
Sneak Peeks At The AEW Dynamite Grand Slam Set, Top AEW Stars Hype Tonight's Show
Indie Star Makes WWE – AEW History Last Night, News On WWE NXT 2.0 Enhancement Talents
MLW Fusion: Alpha Live Ongoing Coverage
» WWE Extreme Rules Live Coverage This Sunday