Golf.com 22 July, 2021 - 02:00pm
REVIEWING 7 MAJORS (!) IN 11 MONTHS
Matthew Wolff hits a tee shot at the Rocket Mortgage Classic earlier this month.
At this week's 3M Open at TPC Twin Cities, who does the journalists and betting analysts like? Or the caddie? Or the old-school gambler? Gimme the facts, storylines and trends. Gimme that inside-the-ropes look. Gimme your gut feeling.
Welcome to GOLF.com's gambling advice column, where we've assembled a panel of those aforementioned experts to make three "best bets." A real-life professional bettor here will then heed that advice, add his acumen and wager his own cash. It's not unlike what you do through texts and Google searches — except now it's all in one place. Now, on to some facts, the expert picks and the bettor's best bets.
Looking to make a (legal!) wager yourself? We teamed with BetMGM, and the online sportsbook is offering a "Bet $20 Win $100" promotion regardless of your wager's outcome, as well as a "Risk-Free Bet" up to $600.
This week's tournament: 3M Open at TPC Twin Cities, Blaine, Minn.
TV: Thursday, 2:30-6:30 p.m., Golf Channel; Friday, 2:30-6:30 p.m., Golf Channel; Saturday, 1-3 p.m., Golf Channel, 3-6 p.m., CBS; Sunday, 1-3 p.m., Golf Channel, 3-6 p.m., CBS.
Weather (weather.com): Thursday, partly cloudy, 94 degrees, 10 mph S wind; Friday, mostly sunny, 97 degrees, 9 mph S wind; Saturday, partly cloudy, 95 degrees, 10 mph W wind; Sunday, mostly sunny, 94 degrees, 9 mph NW wind
Defending champion: Michael Thompson
Top 10 in odds (via BetMGM): Dustin Johnson, +750; Louis Oosthuizen, +1,400; Tony Finau, +1,400; Patrick Reed, +1,800; Bubba Watson, +3,000; Cameron Tringale, +3,000; Matthew Wolff, +3,000; Sergio Garcia, +3,000; Cameron Davis, +3,500; Emiliano Grillo, +3,500; Robert MacIntyre, +3,500.
Nick Piastowski, GOLF.com, @nickpia
Bet 1: Matthew Wolff, top five, +600. The 2019 champ here will contend this week.
Bet 2: Cameron Tringale, top 10, +250. The public likes him, so I'm going to follow their lead. Very low odds, though.
Bet 3: Luke List, top 10, +450. He was fourth at the John Deere and fifth at the Barbasol. The hot play continues.
Jessica Marksbury, GOLF.com, @Jess_Marksbury
Bet 1: Bubba Watson top 10, +300. After having to spend Open Championship week at home, Watson should be well-rested — and hungry.
Bet 2: Matthew Wolff, top 20, +140. Wolff was T12 here last year and showed signs of life with a T15 at the U.S. Open.
Bet 3: Patrick Reed, top 10, +150. After missing the cut at the Open, Reed will have something to prove.
Brady Kannon, host, Vegas Stats and Information Network (VSiN), @lasvegasgolfer
Bet 1: Bubba Watson, top 20, +140. Bubba had been playing so well before having to pull out of the Open Championship because of contact tracing. The time off may just serve him well coming into this week, and I'll bank on his hot play continuing. I also believe the course correlates with TPC River Highlands (Travelers Championship), where he has played well for so many years and won three times.
Bet 2: Keegan Bradley, top 20, +150. Bradley had been in excellent form, with two top 10 and top 20 finishes back in April and May. He missed two straight cuts in June but then turned it around with a 14th at the Rocket Mortgage. I like the fact that he missed the cut (only by one shot) at the Open Championship because that means he's had an extra couple of days to adjust back in the United States. This tournament should be a birdie fest, similar to the Rocket Mortgage, and I expect Bradley's good form to show up again. He drives it long and straight, hits a ton of greens and ranks fourth on Tour in SG: Approach. If the putter shows up, so will Keegan Bradley on the first page of the leaderboard.
Bet 3: Ryan Armour, top 20, +400. In two of the most recent weaker field events, the Palmetto Championship and the Barbasol last week, Armour has finished inside the top 10 in each. He drives it extremely straight and is one of the Tour's best putters. I think that combination and his recent form, along with a weaker field again this week, will have him finding more success. He also has incentive, ranking 135th in the FedExCup rankings but needing to get to 125th to qualify for the playoffs.
Wes Reynolds, host, Vegas Stats and Information Network (VSiN), @WesReynolds1
Bet 1: Bubba Watson, top 10, +300. The unexpected week off likely does Bubba some good. After his Sunday collapse at the Travelers, Watson finished sixth the following week in Detroit, and his score of 131 over the weekend tied for best in the field.
Bet 2: Jhonattan Vegas, top 20, +225. The Venezuelan leads this week's field for both SG: Off the Tee and GIR Gained. He has also gained at least +2.1 SG: Approach in four of his past five starts. Putting is always the weak part of his game, but he did gain +3.2 SG: Putting two weeks ago on the bentgrass at TPC Deere Run for the John Deere Classic.
Bet 3: Bo Van Pelt, top 20, +1,100. BVP currently sits 152nd in the FedEx Cup standings. He finished runner-up at the Palmetto several weeks back and needs another high finish to get on the right side of the 125. Having his extended family come down from Indiana to Lexington to see him play the Barbasol last week likely put him in a great frame of mind going forward.
John Rathouz, PGA Tour caddie and Caddie Network contributor, @rathouz
Bet 1: Emiliano Grillo over Robert MacIntyre, -125. Both had great Open Championships, but I like Grillo in this spot because of a T3 at TPC Twin Cities last year. Mac is getting more and more comfy but is coming off two weeks of links golf in his backyard.
Bet 2: Doug Ghim, top 10, +400. Mentally tough player who has strung three solid tournaments in a row and is fresh after a week off. He finished T18 here last year.
Bet 3: Will there be a playoff? Yes +300. TPC Twin Cities has featured a playoff the past two times the Champions Tour has teed it up there. A history of bunched leaderboards, a weaker field and a par-5 finisher over water feel like the right mix of variables to produce a playoff.
Bet 1: Dustin Johson, to-win, +750. Might jet lag be an issue? It might. But given that placid gaze and that unhurried gait, you get the sense that DJ doesn't know or care what time zone he's in anyway. As for the "zone," he's not exactly in it. But his game has been steadily improving in recent weeks.
Bet 2: Matt Wolff, top five, +600. No cross-Atlantic trip for Wolff last week. He should be tan, ready and rested.
Bet 3: Cameron Tringale, top 20. +140. Rock-solid player in a relatively weak field. Yes, the payout is modest. But so is the ask.
PGA Tour golfers aren't the only ones who can make some 💰 starting next Thursday. You can too! Here are a few tips. https://t.co/uldLYRZvRh
Erick Lindgren. Lindgren, the 2008 World Series of Poker Player of the Year, has won more than $10.5 million in poker tournament earnings and is an avid sports bettor. @EdogPoker
Bet 1: Cameron Champ, to-win, +12,500. My focus this week is on talented guys who didn't make the trip to England last week. Champ is 142nd in Fed Ex Cup rankings, so he's got extra motivation.
Bet 2: Matt Wolff, top five, +600. I like him to win but can't pass up the 6-1 odds here.
Bet 3: Cam Davis, top three, +500. Feel like he's just getting started. Don't miss out.
GOLF.com and GOLF Magazine are published by EB GOLF MEDIA LLC, a division of 8AM GOLF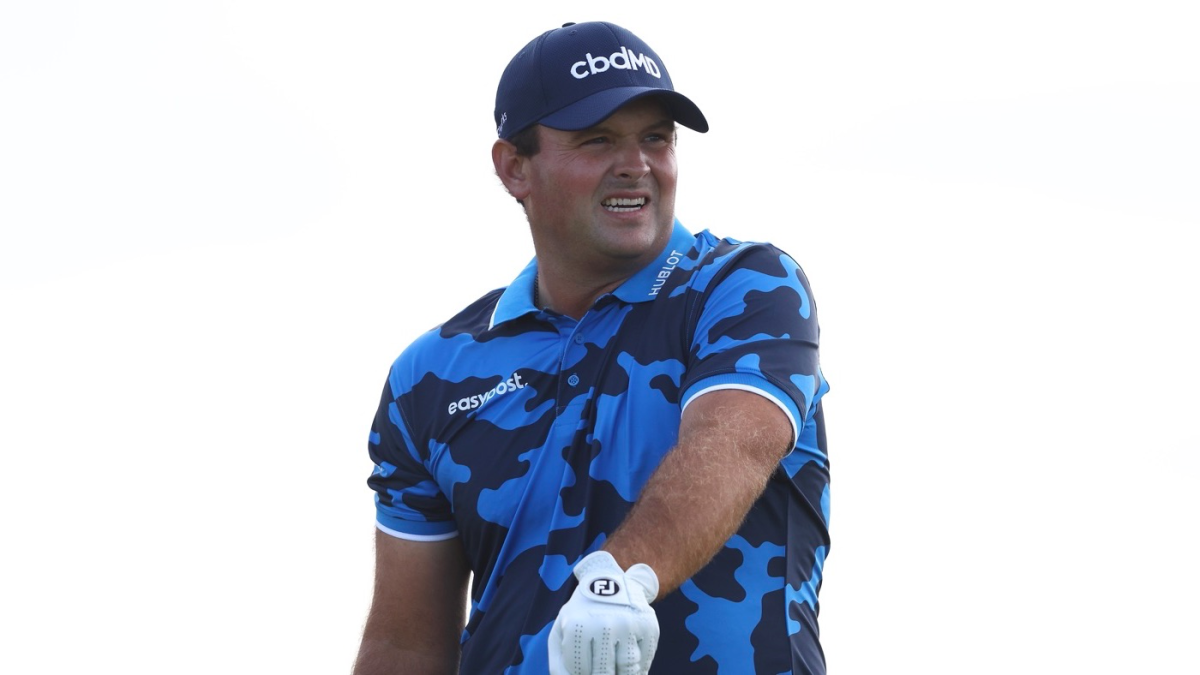 CBS Sports 22 July, 2021 - 02:00pm
The 3M Open started Thursday as the PGA Tour continues toward both the Olympics and the FedEx Cup Playoffs over the next month. Though the 3M Open is in a tough spot on the schedule sandwiched between the Open Championship and Tokyo Olympics, it has still attracted a good field that includes major champions Dustin Johnson, Patrick Reed, Louis Oosthuizen, Bubba Watson and Sergio Garcia.
It has also given us two great tournaments over the last two years with Matthew Wolff's win over Collin Morikawa and Bryson DeChambeau in 2019 being maybe one of the recent PGA Tour finishes that has aged the best. Wolff, who has had an up-and-down year and was not at The Open last week, is in the field this week at TPC Twin Cities, and it would be fantastic to see him recapture the magic he made here two years ago.
Regardless, this week should be a good one as we all try to come down off the high of last week's Open at Royal St. George's. Though this represents a bit of a breather compared to a major championship, as long as some of the golfers who played the best last week in England keep their form, we should get another really compelling weekend in Minnesota.
Here's how you can watch and follow along for all four days.
Round starts: 7:45 a.m.
Featured groups: 7:45 a.m. - 6:30 p.m. -- PGA Tour Live
Radio: 1-6:30 p.m. on PGA Tour Radio
Round starts: 7:45 a.m.
Radio: 1-6 p.m. on PGA Tour Radio
© 2004-2021 CBS Interactive. All Rights Reserved.
CBS Sports is a registered trademark of CBS Broadcasting Inc. Commissioner.com is a registered trademark of CBS Interactive Inc.
Images by Getty Images and US Presswire
usatoday.com 21 July, 2021 - 10:14am
Dustin Johnson has unfinished business in the Land of 10,000 Lakes.
A year ago, he competed at the 3M Open at TPC Twin Cities in Blaine, Minnesota, for the first time and shot an opening-round 78. He withdrew after the round citing stiffness in his back, one week after posting a pair of 80s at The Memorial.
It was a low point for Johnson that proceeded a stellar run of good form that included shooting 30 under a month later in winning the Northern Trust. Then he captured the Tour Championship and FedEx Cup and topped it all off slipping into a Green Jacket at Augusta National in November.
"From here I went home and practiced and got the game in good form," Johnson explained during his pre-tournament press conference ahead of this week's 3M Open. "Yeah, obviously went on a great run there. I feel like the game is really close to doing that again."
Johnson has notched six top-10 finishes so far this season and is coming off a T-8 at the British Open last week. He was in the mix after 36 holes, but blamed a seven-hole stretch on Saturday for costing him from being more than a peripheral figure in the battle for the Claret Jug.
Johnson flew on a chartered flight to Minnesota on Sunday and took Monday off to rest. He's here, in part, because last year's hiccup left a bad taste in his mouth. It also didn't hurt the tournament's chances of landing the World No. 2 that he withdrew his name from consideration for the U.S. Olympics men's golf team. That certainly improved the odds that he would make a return visit to the 3M Open this year, but what made the decision an easy one for him?
"It's a golf course that I felt like it fit my game pretty well," he said.
Johnson's game has sputtered since his dominating win at the 2020 Masters. Instead of his first major title since the 2016 U.S. Open opening the floodgates to more major glory, he missed the cut at the Masters in April and the PGA in his home state of South Carolina in May and shot 74 on Sunday to finish T-19 at the U.S. Open at Torrey Pines in June. He also went seven events between top-10 finishes, seemingly an eternity for him, and once again lost the World No. 1 ranking to Jon Rahm. But just as shooting 78 a year ago didn't slow Johnson down, he's convinced better golf is right around the corner.
"Things are starting to turn around a little bit. I felt like I haven't had a great season so far, but I feel like the game, it's starting to come back into form," he said. "I feel like the iron and wedge play is what I just haven't been as sharp with. That's starting to come around."
Wedge play in particular is the part of Johnson's game he worked on to raise it to the next level. He credited his future father-in-law Wayne Gretzky, the hockey legend and father of Johnson's fiancée Paulina, with instilling in him the importance of hard work.
"Listening to the stories of how hard he used to work, he worked harder than everyone else. Obviously he had a lot of talent and all that, but he put in the work," Johnson said. "Just because you have the talent doesn't mean you're going to be good unless you put in the work and you work as hard if not harder than everyone else."
Gretzky, in fact, may have been one of the most influential figures in helping Johnson fulfill his great promise.
"I feel like over the past five or six years I've definitely kind of stepped up the way I go about things, how I work and training on and off the golf course," Johnson said. "Yeah, he's definitely been an influence and it's definitely helped."
Johnson is scheduled to tee off on Thursday in one of the featured groups at 8:23 a.m. ET with Bubba Watson and Louis Oosthuizen.
While there's been no official announcement, the fall portion of the 2021-22 PGA Tour season can be pieced together.
"I have every intention of coming out and playing."
Austin Johnson, Dustin Johnson's brother and caddie, is absent from the 3M Open this week after a positive COVID-19 test.
USA TODAY Sportsbook Wire 21 July, 2021 - 09:58am
SportsGrid tees up the 2021 3M Open with PGA Tour picks and predictions among the favorites in the field at TPC Twins Cities in Blaine, Minn. They also offer up a few long shots worthy of small wagers. This is the final tournament ahead of next week's break for the Summer Olympics in Tokyo, Japan.
SportsGrid breaks down the 2021 3M Open:
Odds provided by BetMGM; access USA TODAY Sports' betting odds for a full list. Lines last updated Wednesday at 2:57 p.m. ET.
If you want to bet on golf, place your legal, online sports bets in CO, IA, IN, MI, NJ, PA, TN, VA ,WV and Washington D.C., at BetMGM. If you're looking for more sports betting picks and tips, access all of our content at SportsbookWire.com. Please gamble responsibly.
Follow SportsbookWire on Twitter and like us on Facebook.
Sign up for the USA TODAY Sportsbook Wire newsletter to get our top stories in your inbox every morning
Looking at BetMGM Sportsbook's decision to void bets on Will Zalatoris to win the British Open after he withdrew Friday.
SportsGrid looks at strategies for live betting the 2021 British Open.
Test your golf knowledge with our free round-by-round pick'em contest for Round 2 of the 2021 British Open.
© Copyright USA TODAY Sportsbook Wire 2021
Start every day with our most popular content waiting in your inbox.
Please re-enter your email address.
You'll now receive the top USA TODAY Sportsbook Wire stories each day directly in your inbox.
Please enter an email address.
Please check your email for a confirmation.