#IndiaFightsCorona
COVIDNewsByMIB
#IndiaFightsCorona 📍Update on #DeltaPlusVariant ➡️ Delta Plus Variant is present in 12 countries ➡️ 48 cases identified in 12 Indian states ➡️ This virus is very localized in our country ➡️ It has been isolated and cultured at ICMR-NIV -DG, @ICMRDELHI #Unite2FightCorona pic.twitter.com/1H8XWPUDaa
TODAY
TODAYshow
"If you are vaccinated, you are safe from the variants that are circulating here in the United States." @CDCDirector Dr. Rochelle Walensky joins us live to sort through the confusion over masks, vaccines and variants ahead of the July Fourth holiday. pic.twitter.com/Lc296fCCfp
Mayor LaToya Cantrell
mayorcantrell
The #Delta variant is more contagious than the current most common #COVID strain in the U.S. & it's projected to become the dominant strain in Louisiana within a month.⚠️ To protect yourself, your family & community, get vaccinated. #SleevesUpNOLA💪⚜️

Prof Peter Hotez MD PhD
PeterHotez
1/3 Many thanks ⁦@PoppyHarlowCNN⁩ ⁦@jimsciutto⁩ for hosting me, we spoke about the heterogeneity of COVID19 transmission across the nation, a consequence of 2 major factors: levels of vaccination and delta variant. Therefore CDC recs should be fine tuned accordingly pic.twitter.com/wMtJVGyFjj
Centers for Disease Control and Prevention Director Rochelle Walensky told NBC's Today show on Wednesday that people who are fully vaccinated against the coronavirus do not need to wear masks because they're "safe" from the virus. The advice openly contradicts the World Health Organization's recommendation last week that fully vaccinated people should continue wearing face masks to curb the spread of the virus and dangerous new variants. 
The announcements came in response to rising coronavirus cases around the world, driven by the delta variant that was first identified in India, and which has become the dominant strain in many countries around the world, including the UK, South Africa and Malaysia. 
With only 10.7% of the world fully vaccinated, the ongoing debate highlights the divide between two global authorities on infectious disease. Note that both the WHO and CDC agree that people who are not vaccinated should continue to wear face masks. Here's what we know about debate.
Keep track of the coronavirus pandemic.
Wearing a mask consistently continues to be important, even for people who are vaccinated, WHO Assistant Director General Dr. Mariângela Batista Galvão Simão said during a press briefing on June 25. "People cannot feel safe just because they had the two doses. They still need to protect themselves."
Wearing masks in public places is essential to help people from inhaling particles that will cause them to become sick, Dr. Maria Van Kerkhove, an American infectious disease epidemiologist, said during the same briefing.
While the Pfizer and Moderna vaccines are showing robust protection against variants, "breakthrough" infections may still sporadically occur. In June, a fully vaccinated woman in Napa, California, died from COVID-19. She was over 65 and was reported to have underlying medical conditions.
Walensky, the agency's director, stuck to that guidance on NBC's Today show Wednesday, saying fully vaccinated people are protected from the delta variant.
The CDC warned CNN on Saturday that there's still a small chance fully vaccinated people can become infected with the new variant if they're exposed. We've asked the CDC for comment.
The delta variant is the latest of new coronavirus variants, and is the most contagious of the variants identified so far, according to the WHO. The delta variant has been identified in 85 countries so far and is spreading among the unvaccinated population, the organization said during the press conference.
"The delta variant is currently the greatest threat in the US to our attempt to eliminate COVID-19," Dr. Anthony Fauci, director of the US National Institute of Allergy and Infectious Diseases, said during a White House press briefing June 22.
Some countries are returning to lockdowns to curb the spread.
Some countries have already begun tightening COVID-19 restrictions. For instance, four cities across Australia have returned to lockdown, including Sydney's state of New South Wales. In the US, Los Angeles County is strongly recommending face masks indoors, regardless of whether someone has been vaccinated or not, though masks aren't required in most places. Some countries within Africa and Asia -- for instance, South Africa and Malaysia -- have also moved into lockdown due to the delta variant spreading.
Some places never loosened mask mandates, such as airports and airlines. In the US, other public transportation facilities require masks, such as buses and trains.
For more information, here's what you need to know about "long COVID" and how it's treated. Also, read up on these COVID-19 vaccine side effects and important dos and don'ts for getting your COVID-19 vaccine.
Read full article at CNET
KXAN 30 June, 2021 - 04:06pm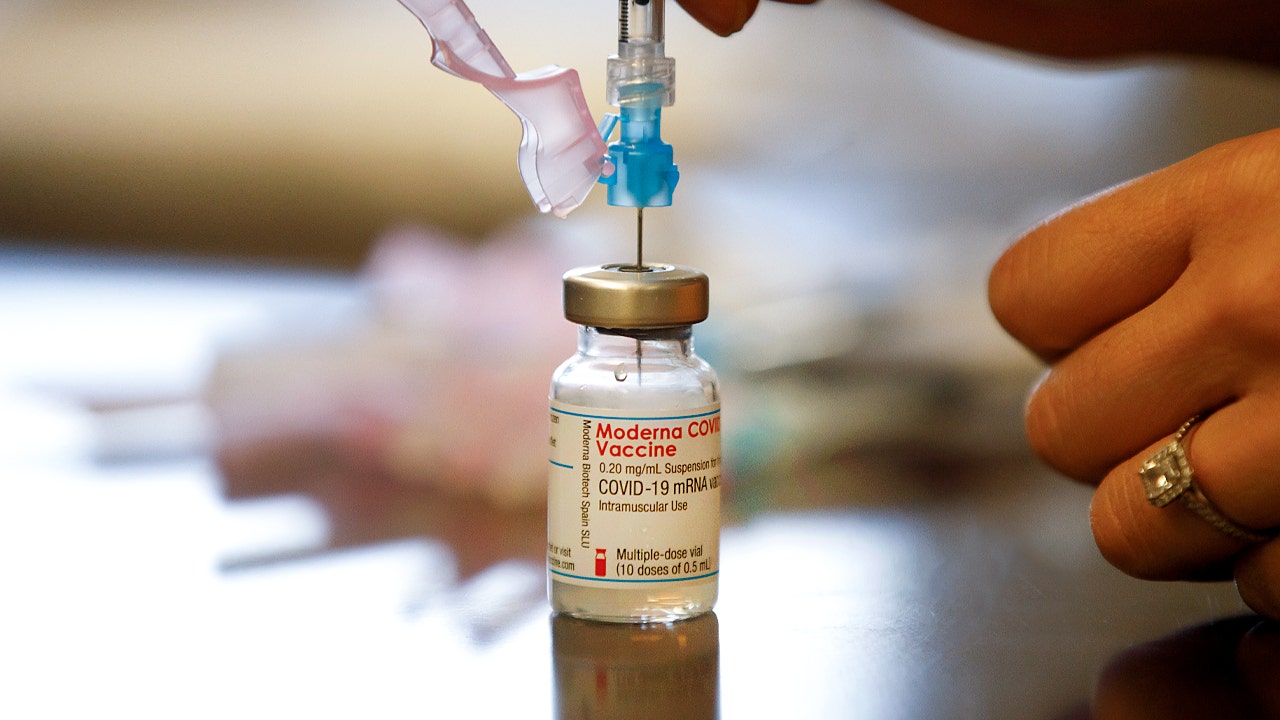 Fox News 30 June, 2021 - 04:06pm
This material may not be published, broadcast, rewritten, or redistributed. ©2021 FOX News Network, LLC. All rights reserved. Quotes displayed in real-time or delayed by at least 15 minutes. Market data provided by Factset. Powered and implemented by FactSet Digital Solutions. Legal Statement. Mutual Fund and ETF data provided by Refinitiv Lipper.
Fox News medical contributor Dr. Marc Siegel reacts to the World Health Organization recommending face masks again as the Delta coronavirus variant spreads
Moderna's COVID-19 vaccine should remain protective against recently detected viral variants, including the Delta variant first identified in India, the company announced Tuesday.
Lab studies using blood samples from eight trial participants who received both doses indicated "minimal impact" on neutralizing power against the Alpha variant first detected in the U.K. and a "modest reduction" by 2.1-fold against the Delta variant, which has been detected in over 85 countries. Modest reductions were also seen for the Gamma, Kappa and Eta variants at 3.2-fold, 3.3-3.4-fold and 4.2-fold versus the ancestral strain, respectively. Versions of the Beta variant, first detected in South Africa, dealt up to an 8.4-fold reduction, and a variant first found in Angola, A.VOI.V2, lent an 8.0-fold reduction in neutralizing antibody levels, though this strain hasn't been identified as a variant of interest or concern.
Findings were submitted as a preprint to the bioRxiv server.
"As we seek to defeat the pandemic, it is imperative that we are proactive as the virus evolves. We remain committed to studying emerging variants, generating data and sharing it as it becomes available. These new data are encouraging and reinforce our belief that the Moderna COVID-19 Vaccine should remain protective against newly detected variants," said Stéphane Bancel, CEO of Moderna, in a statement posted Tuesday. "These findings highlight the importance of continuing to vaccinate populations with an effective primary series vaccine."
The news comes as India granted emergency approval for Moderna's COVID-19 vaccine on Tuesday, marking the fourth shot in the country's arsenal against the virus and clearing the way for Indian drugmaker Cipla to distribute shots.
The company reiterated its ongoing development of booster shots, though an expert panel advising the Centers for Disease Control and Prevention (CDC) last week said there isn't enough data to support a recommendation for use of booster shots, and experts expect to monitor studies into the fall.
Dr. Anthony Fauci said incoming data reflects the variant accounts for about 20% of U.S. coronavirus cases, with the rate doubling about every two weeks.
Stay up-to-date on the biggest health and wellness news with our weekly recap.
You've successfully subscribed to this newsletter!
This material may not be published, broadcast, rewritten, or redistributed. ©2021 FOX News Network, LLC. All rights reserved. Quotes displayed in real-time or delayed by at least 15 minutes. Market data provided by Factset. Powered and implemented by FactSet Digital Solutions. Legal Statement. Mutual Fund and ETF data provided by Refinitiv Lipper.
The Washington Post 29 June, 2021 - 05:29pm
Yet even those who have received a full vaccine dose are more and more often hearing advice to resume taking precautions. On Monday, Los Angeles County recommended that everyone wear masks in public indoor spaces, even though more than 54 percent of California's population over age 12 is fully vaccinated. Illinois Gov. J.B. Pritzker (D) made a similar suggestion; 53.7 percent of the state's population over 12 has been fully inoculated. "I would say from my own perspective, if you're going into a heavily crowded area, you don't know if somebody is not vaccinated and so you should just bring your mask with you and keep safe," Mr. Pritzker said. The Centers for Disease Control and Prevention has previously said that the fully vaccinated can do without masks, but on Friday, the World Health Organization urged fully vaccinated people to continue to wear masks, social distance and practice other mitigations. These shifts back to earlier measures ought not provoke fury and resistance. As the virus changes, so will measures to fight it.
Delta, now about 20 percent of the cases in the United States, may become predominant in a matter of weeks and has spread swiftly elsewhere. In the face of a surge of delta cases, doubling every few days, Israel reinstated its mask mandate 10 days after lifting it. Major cities in Australia, including Sydney, Perth, Brisbane and Melbourne, are under lockdown because of delta. Cases are skyrocketing in Russia again, which has a low vaccination uptake. In Africa, a third wave is rapidly gaining steam, with cases rising for five consecutive weeks, and delta has been detected in 14 countries.
What delta means is that the battle against the coronavirus will be ongoing for some time, possibly years. We have to be flexible and determined, using all the tools available. Most obviously, when we have a tool that works and a vaccine, why would we not take full advantage?
Coronavirus maps: Cases and deaths in the U.S. | Cases and deaths worldwide
Vaccines: Tracker by state | Guidance for vaccinated people | Kids | How long does immunity last? | County-level vaccine data
What you need to know: Variants | Symptoms guide | Masks FAQ | Personal finance guide | Follow all of our coverage and sign up for our free newsletter
Got a pandemic question? We answer one every day in our coronavirus newsletter