Governor Tony Evers
GovEvers
The Delta variant is surging across the country. Protect yourself, your family, and your community by getting your #COVID19 vaccine—and $100—today ➡️ vaccines.gov pic.twitter.com/ugNsGg2O9V

John Bel Edwards
LouisianaGov
Today Louisiana reports its highest daily death total of the entire pandemic, as the Delta variant continues to tear through our state. Each death is a terrible loss, even more so because we know most COVID deaths can now be prevented through safe and effective vaccines. #lagov

Michelle Lujan Grisham
GovMLG
We've all got to do our part to get New Mexico back on track. The Delta variant of COVID-19 is 2-4x as contagious – but our vaccines are working. Protect yourself, as well as New Mexico's children & most vulnerable, by getting vaccinated – head to VaccineNM.org today. pic.twitter.com/sPTfqi3Lt3

Dr. Tom Frieden
DrTomFrieden
A new MMWR out today shows that vaccines protect against SARS-CoV-2 infection and severe COVID-19 in Los Angeles County, including during a period when Delta was the most prevalent variant. bit.ly/3guRgA2
Unvaccinated people are about 29 times more likely to be hospitalized with Covid-19 than those who are fully vaccinated, according to a study released Tuesday by the Centers for Disease Control and Prevention.
The new study, published in the CDC's Morbidity and Mortality Weekly Report, also found that unvaccinated people were nearly five times more likely to be infected with Covid than people who got the shots. The results are based on data from Los Angeles County between May 1 and July 25, the agency said.
"These infection and hospitalization rate data indicate that authorized vaccines were protective against SARS-CoV-2 infection and severe COVID-19 during a period when transmission of the Delta variant was increasing," the agency wrote in the study.
The data is in line with comments from federal and state health officials, who have been saying for weeks that millions of unvaccinated Americans have been putting themselves at serious risk of the delta variant, the most contagious coronavirus strain yet.
CDC Director Dr. Rochelle Walensky said Tuesday the data shows that "if you are not yet vaccinated, you are among those at highest risk."
"Do not underestimate the risk and serious consequences of this virus," she said during a White House briefing on the pandemic. "Vaccines are the best tool we have to take charge of this pandemic."
President Joe Biden said Monday that "virtually all" Covid hospitalizations and deaths across the U.S. continue to be among unvaccinated people.
"Let me be clear: There are cases where vaccinated people do get Covid-19, but they are far less common than unvaccinated people getting Covid-19. And most importantly, their conditions are far less severe," he said during a speech.
U.S. officials hope the Food and Drug Administration granting Pfizer and BioNTech's Covid vaccine full approval will persuade some unvaccinated Americans to finally get the shots.
Read CNBC's latest global coverage of the Covid pandemic:
Passenger dies of Covid amid outbreak on a Carnival cruise ship
White House chief medical advisor Dr. Anthony Fauci said Monday that if the U.S. can get through winter and get the majority of people who have not received the shots vaccinated, the nation could have some control over the virus by the spring.
"As we get into the spring, we could start getting back to a degree of normality, namely resuming the things that we were hoping we could do, restaurants, theaters, that kind of thing," Fauci said during an interview on CNN's "Anderson Cooper 360."
The study published Tuesday was based on 43,127 infections in residents of Los Angeles County, California. Covid hospitalizations were defined as hospital admissions occurring within 14 days after infection, the agency said.
Among all county residents, hospitalization rates increased "exponentially" among unvaccinated, fully vaccinated and partially vaccinated people, with the highest rates among unvaccinated people in late June, the agency said.
The study had limitations, the agency said.
For example, vaccination data for people who lived in the county at the time of their confirmed infection but who were vaccinated outside of California were unavailable, leading to a misclassification of their vaccination status, the agency said.
Got a confidential news tip? We want to hear from you.
Sign up for free newsletters and get more CNBC delivered to your inbox
Get this delivered to your inbox, and more info about our products and services.
Data is a real-time snapshot *Data is delayed at least 15 minutes. Global Business and Financial News, Stock Quotes, and Market Data and Analysis.
Read full article at CNBC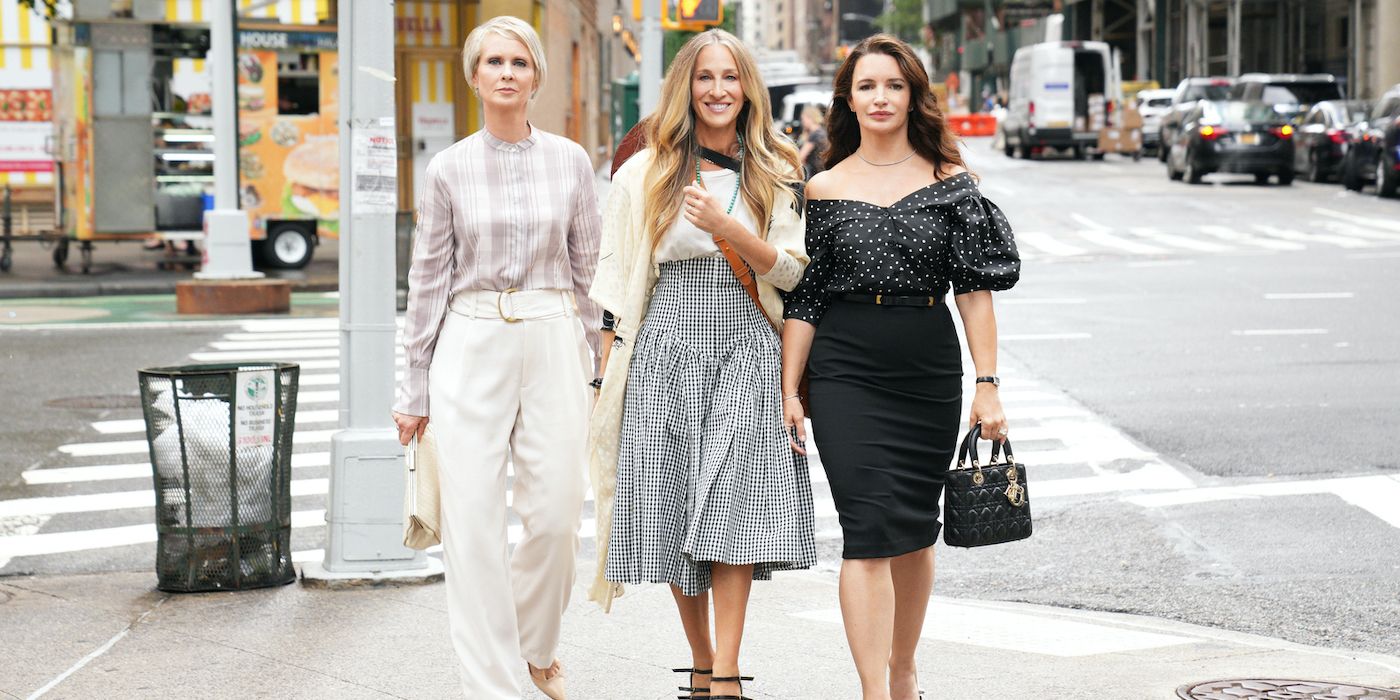 Mayo Clinic 24 August, 2021 - 04:30pm
HBO Max has slated the premiere date of And Just Like That... for this Fall. Of course, this means there is a broad variety of dates in which we could be reunited with our favorite New York gals, but considering how fast HBO Max seems to be moving with production, this is definitely good news for fans. Like the original 1998 series, And Just Like That... will follow a group of friends who live in New York and talk openly about sex, feminism, and other controversial themes.
And Just Like That… was first announced back in 2020 as part of a slate of famous shows which are getting revisited in order to bulk up the streaming platform's catalog. Aside from Sex and the City, Gossip Girl and In Treatment made comebacks in 2021, and a True Blood reboot is in the works.
For And Just Like That..., most of the original cast has signed on to return, including fan-favorite Chris Noth as Mr. Big, Willie Garson, Mario Cantone, Evan Handler, and David Eigenberg. Earlier this year, Grey's Anatomy alum Sara Ramirez was announced as series regular. Since then, Sarita Choudhury, Nicole Ari Parker, Karen Pittman, Cathy Ang, Niall Cunningham, Alexa Swinton, Cree Cicchino, Isaac Powell, Julie Halston, and Leroy McClain have been added to the cast.
Despite fans' wishes, Kim Cattrall will not reprise her role as Samantha Jones. The actor has spoken out repeatedly about not wanting to return, as well as her feud with co-star Parker and the problems she faced throughout the filming of Sex and the City. HBO Max hasn't officially stated whether the role of Samantha will be recast or written off.
And Just Like That... will premiere on the streaming service this fall. Stay tuned to Collider for more release info about the upcoming series.
Erick Massoto is a Brazilian feature writer who's always loved film and TV and is obsessed with making lists. He can also name about 700 Pokémon and Digimon off the top of his head, but sadly no one has ever asked him to do it.
The Boston Globe 24 August, 2021 - 04:30pm
"Looking forward to another good week here," said Bill Belichick in the morning as he helped kick off the week. "I thought we got a lot done last week in Philadelphia, and this week's another opportunity for us to spend a couple of days here working on things that obviously we need to work on both fundamentally and to continue to install and build our scheme. Look forward to working against the Giants on Wednesday and Thursday and then playing on Sunday. We can hopefully build on some of the things we've done, but also we need to cover some new ground and continue to move ahead."
The biggest news of the day broke just as practice got started, with the Patriots announcing that due to COVID-19 protocols Cam Newton would miss five days of action. Reports indicated that Newton could be back on the field for the second session with the Giants, however, with just under three weeks before the opening game against the Dolphins, it's an unfortunate setback just as Newton put together a solid preseason performance against the Eagles.
With Newton out, it put a heavy workload onto Mac Jones' plate.
The absences included rookie NFI players Joshuah Bledsoe and Cameron McGrone, and PUP players Byron Cowart, Terez Hall and Stephon Gilmore. Matt LaCosse, was absent after taking a hard hit in Philly joint practices, as were Myles Bryant and Tre Nixon. While Hunter Henry was present in full pads for the practice, he has still yet to fully participate and remains limited by a reported shoulder issue.
Here is everything that stood out from Monday's fully padded practice.
-- With Newton out, Mac Jones took all of the starter's reps and, after a slow start he finished strong. In the initial 11-on-11 period, Jones failed to connect on multiple pass attempts, with Nelson Agholor knocking away a near interception, the misfires from Jones to Jakobi Meyers on an out route, Jonnu Smith up the seam and Devin Asiasi on a crossing route. Jones would later connect with Smith up the seam on one of his better throws of the day. Just a week after an ankle injury scare, Smith looks like he dodged a bullet.
-- After the initial incompletions, Jones was notably more active in the huddle, clapping his hands together trying to get the guys going and the offense seemed to respond as they'd compete four-straight passes to Asiasi, Smith, Kendrick Bourne on a crosser, and then Agholor on a sideline hitch. They'd wrap the period with two-straight incompletions before Nick Folk hit his first field goal attempt of the practice. Folk's consistency is what can win him the job but after his first attempt, he showed some rust later in practice. Quinn Nordin did not take any live reps during the team periods.
-- The first defense would get some work against Brian Hoyer and the backup offense as they were playing off of cards. JoeJuan Williams continues to see plenty of top reps and is consistently trying to get his hands onto the ball even after completions. In this period, he got a late hand in to knock the ball out of Devin Ross' hands. Later in practice, Williams would have a similar play on Agholor along the sideline. Williams drew some nice praise from cornerbacks coach Mike Pellegrino on Sunday as he continues to look more and more comfortable in and around the first units. He's getting his hands in on the ball a lot.
-- While there were mostly team periods during this practice with a lot of situational passing work, there were some nice runs, especially by Sony Michel, who is continuing to have a consistently productive camp. He looks explosive through the line once again. But for the defense, Deatrich Wise showed up with a strong wrap-up of James White on a particular play. There's no tackling going on, but Wise gave White the full bear hug treatment before letting him go. It's just so tough to fully evaluate the ground game in these kinds of practices.
-- For the next period, practice moved down to the red zone, a spot where they've gotten plenty of work all summer. After the early days of practice featured almost entirely red-zone work, it was also a key part of last Tuesday's joint session with the Eagles. In eight opportunities, the offense produced four touchdowns, with three coming on running plays. The first was a toss left to Damien Harris, while the second was a toss to Rhamondre Stevenson and the third was a read option to James White that he took up the middle. It looked like all three would've crossed the goal line though I'm sure the defense might have something to say about them, especially White's.
-- Jones' passing during the period was inconsistent, missing fade to Agholor that was nicely broken up by J.C. Jackson, as well as two incompletions to the back end line to Gunner Olszewski and Kendrick Bourne. Agholor had a chance on his target but the ball could've been better delivered by the quarterback. Jones would also not even make an attempt on one rep as it looked like the defense would've gotten the sack. Jones' lone successful pass in this red zone period was a quick-hit slant to Agholor on the third rep.
-- The team period would be broken up with some work on the punt game, with Joe Cardona back long snapping after missing a couple weeks of practice with an undisclosed injury. Dave Ziegler was spotted taking in the drill from in back of the punt returners. It wasn't quite like Nick Caserio firing passes around the field, but Ziegler was close to the thick of it.
-- Justin Herron took the only penalty lap of the day as the second teams got some 11-on-11 work. Herron had a false start and has had some penalty issues this summer, as he's been no stranger to laps around the practice fields this summer.
-- Rhamondre Stevenson had a drop during this phase, just a day after running backs coach Ivan Fears had praised him for his recent development. Both Stevenson and J.J. Taylor continue to push for reps and opportunities, something that consistency will certainly help but after a fumble against the Eagles and now a drop in practice, Stevenson has some work to do.
-- The final period was an end-of-game situation, with coach Belichick yelling out the offense was down by six points. After an up-and-down practice, Jones finished strong, getting the drive started finding Kendrick Bourne on a dig route. JoeJuan Williams would contest a sideline catch by Agholor and it wasn't clear if Williams knocked the ball out before or after Agholor went out of bounds, but the coaching staff appeared to give it to the offense and the drive continued.
-- Bourne had the catch of the day on the next play, snagging a one-handed catch over the middle of the field that drew a notable reaction. Jones' anticipation was on display as the ball was thrown well before Bourne was in the window, putting it where only the receiver could get it. Josh Uche's pressure would force an incompletion with Agholor again the intended target on the next play as he continues to be a pass rush problem.
-- Jones would close out the drive and the practice with two completions to Gunner Olszewski, first on a quick out that stopped the clock and got the offense within range. Jones then went back to Gunner for the touchdown on a quick outside slant with J.C. Jackson in coverage on him. Again, it was a great anticipatory throw by Jones, putting it where only Gunner could get it. The offense celebrated the touchdown with enthusiasm, with Bourne giving Gunner a flurry of high fives.
-- Nick Folk would make the extra point to give the offense the one-point "win" before finishing two of four on his final field goal attempts. The distance was tough to gauge all kicks had plenty of leg, including the second that went wide left, while the fourth and final attempt was blocked by Kyle Dugger.
-- The team would wrap up the session by taking to the conditioning hills, where the familiar phrase "60 minutes" could be heard as they get their conditioning up to speed for the regular season.
Arirang News 24 August, 2021 - 04:30pm
NEWS CENTER Maine 24 August, 2021 - 04:30pm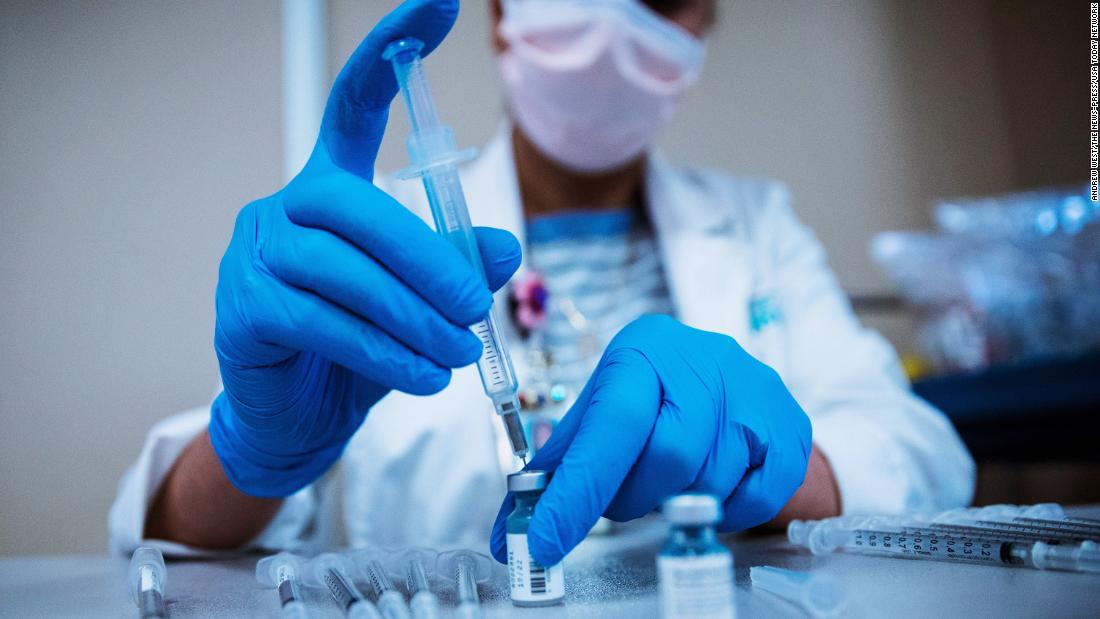 CNN 24 August, 2021 - 04:30pm
Updated 4:35 PM ET, Tue August 24, 2021
CNN's Kara Devlin, Jennifer Henderson, Jacqueline Howard, Virginia Langmaid, Gregory Lemos, Eric Levenson, Laura Ly, Lauren Mascarenhas, Deidre McPhillips and Taylor Romine contributed to this report.
You can set your browser to block or alert you about these cookies, but some parts of the site will not work.