The Steelers head into the first week of the NFL season with a good outlook health-wise, and despite some making their way onto the injury report during the week, they head into the game with a similar good outlook health-wise.
Check out the most updated Injury Report: Click here >>>
This opening week matchup will be the third straight year that Buffalo and the Steelers face off in the regular season and the Bills have won the last two. However, Pittsburgh owns the series lead 16-11, including a 2-1 advantage in playoff matchups. In the 11 times these two teams met between 1993 and 2016, the Steelers won 10. But before that, Buffalo had won seven of the previous eight matchups. And in the 1970s, the Steelers only lost to Buffalo once in six meetings. So, this has truly been a very streaky series between these two clubs and a trend that the Steelers would like to end immediately.
Game action photos from the Steelers' Week 14 game against the Buffalo Bills at Bills Stadium
Check out Matt's podcast preview on the Bills: Listen Here >>>
In the first round of the playoffs, Buffalo beat their divisional rival Dolphins while the Steelers rested on a bye after their 11-5 regular season. That win over Miami was the Bills' 10th straight playoff victory against an AFC opponent. Alex Van Pelt replaced an injured Jim Kelly in the second half and Buffalo was also without Bruce Smith for this contest. Bam Morris scored two late touchdowns to seal the win for Pittsburgh. The Steelers went on to narrowly defeat Indianapolis in the AFC Conference Championship then lose Super Bowl XXX to the Cowboys. That game made Bill Cowher the youngest coach in NFL history to lead his team to a Super Bowl.
Read full article at Steelers.com
WKBW TV | Buffalo, NY 10 September, 2021 - 09:21pm
ThatsGoodSports 10 September, 2021 - 09:21pm
Sports Illustrated 10 September, 2021 - 09:21pm
Mahomes turns 26 next week and had to deal with those at 23, coming off his MVP year, and again at 24, coming off a championship. Now, the 25-year-old Allen, for the first time, is having to manage them. And that, to be sure, changes the dynamic for any young player.
There's a lot for all of us on the outside to chew on. But those around Allen aren't caught up in it—or really even bringing it up to last year's MVP runner-up.
As they see it, they don't have to, and won't have to.
"Albert, it stems from where he comes from and how he was raised," Bills offensive coordinator Brian Daboll told me (very pointedly) after practice Thursday. "Not having any scholarship offers coming out of high school, and then getting one at Wyoming, and then the whole thing where, Should he be picked or not picked? Then he comes here, and, He can't do this or, He can't do that. All of it.
"The one thing I've admired about Josh, really from the days I first met him at the Senior Bowl, he's so grounded as a person. And I don't think he's ever gonna be satisfied with anything. That's just the type of person he is. He's highly, highly competitive. He's always going to have a chip on his shoulder, and that's a healthy thing, because he's had a long journey. And I think there's a lot left in his journey, and he knows that."
Daboll then paused and added, "There's no, Oh, I've made it or anything like that."
Maybe Allen doesn't see it that way. But fewer and fewer people are with him on that.
The GamePlan column is back! That's right, just a few months after we packed it away, we're pulling it back out of mothballs (for a number of reasons). And in addition to moving it from Thursdays to Fridays, we've reformatted the column to give it more of a weekend preview feel. So right here, in this relaunch edition, you'll find …
• My top five games for the weekend.
• Four Week 1 themes to follow.
• My first (potentially bad) swing at picks against the spread.
• One thing that's been on my mind.
And as always, we want your feedback to make the column the best it can be—and feel free to use my social media channels (on Twitter, Instagram and Facebook) as your own personal complaint boxes.
But for now? We're going to roll out my (sort of) annual quarterback poll and how it shows that, in the eyes of the NFL's highest-ranking football people, Allen hasn't just made it; he's entered a rarefied air that, among his peers, only Mahomes resides in right now.
Every year, the way we do this is to send one question out to dozens and dozens of football people who, in one way or another, have assessing NFL quarterbacking in their job description (GMs, directors/VPs of player personnel, head coaches, offensive coordinators and quarterbacks coaches). That question is simple: Who do you think the best five quarterbacks in football will be at the end of the season?
I got the idea to do this years ago, to try to build a league consensus on where the season ahead, and the position itself, was going, rather than using recent history alone to try to build a ranking. I don't put qualifiers on it outside of that. I leave it open-ended that way in an effort to get the most honest answers I can. Also, I always do it after the preseason's over, and we're into Week 1, to keep things as current as possible.
As such, the polling for this year's ranking started Monday, meaning this is the way the coaches and scouts of the NFL are thinking right now. I keep the number at five because I want guys on the list whom the coaches and scouts see as able to get to a truly elite level by season's end, and tally it up as you'd expect—five points for a first-place vote, four for a second-place vote and so on.
Here are the results, built off the 63 ballots that came back …
1. Patrick Mahomes, Chiefs: 291 points (41 first-place votes)
2. Aaron Rodgers, Packers: 232 points (12 first-place votes)
3. Josh Allen, Bills: 135.5 points (4 first-place votes)
4. Tom Brady, Buccaneers: 134 points (5 first-place votes)
5. Russell Wilson, Seahawks: 68.5 points (1 first-place vote)
6. Matthew Stafford, Rams: 41 points
7. Lamar Jackson, Ravens: 19 points (1 first-place vote)
8. Justin Herbert, Chargers: 17 points
9. Dak Prescott, Cowboys: 9 points
10. Kyler Murray, Cardinals: 6 points
11. Deshaun Watson, Texans: 3 points
12. Baker Mayfield, Browns: 2 points
T-13. Ben Roethlisberger, Steelers: 1 point
T-13. Derek Carr, Raiders: 1 point
And before we get back to Allen (and Mahomes), some facts on the results …
• Mahomes appeared on every ballot, ranking no lower than third on any of them. His percentage of the first-place votes dropped, though—he was first on 49 of 52 (94.2%) last year, and 41 of 64 (64.1%) this year. Of course, he still won comfortably.
• Rodgers was fifth last year and didn't get a first-place vote. This year, he made 63 of 64 ballots and landed 12 first-place votes. So clearly his MVP season changed the thoughts of some on his career trajectory. And maybe his fit in Matt LaFleur's offense did, too.
• Brady probably won't like being ranked fourth, but consider this—he was seventh last year with 41 points. This year, his 134 points were a result of landing in the top five for 48 of 64 voters. So he was on more ballots than he had points last year.
• Carson Wentz, Cam Newton, Ryan Tannehill and Jimmy Garoppolo all got votes last year (Wentz was ahead of Dak Prescott at eight) and didn't this year. Watson did, appearing in third on one ballot—like I said, I wanted the voting to be open-ended, so I didn't tell anyone to keep him off the ballot. The Texans' quarterback was fourth in last year's poll, behind only Mahomes, Wilson and Jackson.
• Evidently, NFL folks believe Stafford's football marriage to Sean McVay is going to work out. Stafford landed only two points last year. He rose from 13th to sixth this year, and 23 of our 64 voters had him among their top five. And in the two times previous to this year that I did this exercise, he finished with five points (2015) and zero ('18). So getting 41 points this year is a big jump.
• Murray appeared on nearly as many ballots (four) as Prescott did (five).
Now, here's what really interested me, and what we were getting at before: There's a drop-off after the top six, indicating one tier has separated from another. And only two of those six are 20-somethings. One is, of course, Mahomes, who repeated atop the chart. The other is Allen, who went from zero points last year to 135.5 this year.
Which only confirms what we all know—at this time last year, there was really no one categorizing Allen with Mahomes. And now, on Sept. 10, 2021, we're seeing it happen (Allen was actually ahead of Mahomes on five ballots).
Of course, there's no way to know what's going to happen with either guy this year, or over the next five or 10 years. But that Allen is giving chase underscores that, in certain ways, these two, separated by just eight months in age, are entering into the next phase of their careers together, and the challenges for them, which go much deeper than just what sort of expectations you or I have for them, are changing.
So yes, the initial challenges we laid out here, of facing expectations and not letting money or on-field achievement go to your head, are ones Allen's facing now, and Mahomes has already, to a degree, confronted. And he's confronted those challenges, interestingly enough, with a lot of the same qualities that Daboll cited Allen's having to combat them with.
"First and foremost, his parents did a great job of raising him—he was raised in the major leagues, in a sense," Chiefs OC Eric Bieniemy said over the phone, after Thursday's practice in Kansas City. "His dad played baseball in the majors, and his dad, his mom, his entire family have done a great job of teaching him the importance of being humble, the importance of understanding humility and having dignity. He understands all those things.
Bieniemy then laughed and said, "The sad part for you is my answers won't change."
And being grounded, most certainly, needs to be a big part of the equation for any young superstar reckoning with his own growing fame.
But there's room for football growth, too, and that's where the potential for either of these two—both physical marvels capable of rare things between the lines—could get scary.
Thing is, for each guy, the challenge in finding that growth has changed. Both were seen as raw coming into the league, and their early work, more or less, confirmed that. Allen had to rework his base. Mahomes had to learn to take a snap from center and a conventional drop in the pocket. In general, both played football like angry broncos and needed some taming, or at least to strike more of a balance between playground and conventional football.
Those, of course, are big-picture things. And the outright stardom of each guy is proof positive that, to a large degree, the obvious stuff—things that caused Mahomes to fall to the 10th pick in 2017 and Allen to the seventh pick the following year—has been addressed. Which moves each player to a place where now improvement has to happen on a far more granular level.
If Super Bowls in the NFL, where talent is so level from team to team, are won on the margins, well, then that's where the steps now have to happen for Mahomes and Allen.
"With Pat, now, it's always about the little things," Bieniemy said. "And the thing that makes Pat special is that he wants to be great at everything. He craves coaching; he wants to know what he can do to improve himself in all aspects of his game. That's what makes it fun working with him. During the offseason, he's energized, enthused, he wants to go through it. He wants to grind; he wants to watch every single snap of every play that he played in."
So here's what Mahomes saw himself not doing enough of last year: helping his linemen by being consistent in how he moved in the pocket. Basically, he learned if his timing in stepping up, or moving around, behind his line was off, then their timing in protecting him would be, too.
He's fallen on the sword for some of that already publicly. More important, he addressed in how he's working over that part of his game privately, and goes beyond just how he's moving, and to where he's going with the ball.
"More than anything, it's making sure his pocket presence is consistent," Bieniemy continued. "There are some things he can do to help the guys up front to be better. On top of that, it's being more consistent with his footwork within the pocket. And then understanding if teams are gonna play us with all these zones, take what is given, just be patient enough to drive the length of the field—it's O.K. to do that.
"We don't have to gut them every single time we line up and play. It's O.K. to have the thought process that we're going to matriculate our way up the field."
Allen's working on technical stuff, too—there's been a focus for him, Daboll and quarterbacks coach Ken Dorsey on improving in-breaking routes and overall in the intermediate game, something they've repped a ton in the offseason.
But he and the Bills are also trying to take advantage of the fact that Allen's spent his whole career in the same offense, with largely the same staff, and now has experience under his belt with guys like Stefon Diggs and Cole Beasley. So the focus for Daboll & Co. has been throwing as many defensive looks as they can at Allen, which they believe will accelerate his knowledge of how to weaponize the scheme.
"We just tried to put him in as stressful situations as we could," Daboll said. "Whatever part of the game that it was, whether it's the early part of the game, or fourth down gotta-have-it, or red zone, we put as much stress on him as we could so he makes the right decisions for us as an offense. … The biggest thing for us, and we say this every year, is our job as a quarterback, number one, is to make good decisions for the team.
"So understanding situational football, and in the heat of the moment being able to make the right decision, that's a hard thing to always do. We're always working on that."
And while that work may not show up on the kinds of sizzle reels that made these guys sensations on social media as collegians, Daboll believes it will in Allen's play, the same way being more consistent in the pocket should make a difference for Mahomes and K.C.
The interesting thing, from there, is how a player like Allen or Mahomes blends, too—and toggles from being that wild bronco on one play to operating like a show horse, drilled on the details, on the next. And their coaches will tell you that balancing act is pretty much always ongoing.
"That's really a tightrope to walk as a coach when you have a player like that, because you want to let them be themselves and play," Daboll said. "There's plenty of plays where he does that and you're like, Holy crap. That's what makes him a good player, too. He has instincts and he has vision, he is strong and he is fast, and he can see things on the football field. And I never want to take those instincts away from him. That's what makes him him.
"He's unique. At the end of the day are there going to be plays where you say, Damn, I wish we'd done this? Maybe. But he's learning as we go—Sometimes, when I move around, a three-yard checkdown is fine. And he's grown with that stuff ever since he's been here."
The key, though, comes back to who each guy is.
Both want to be coached. Both want to improve. Both want to find that elusive next level. And each is receptive to hearing hard truths.
"He's very critical of himself and what he did or did not do," Bieniemy said of Mahomes. "And that's the thing that you love about him. He strives for perfection. That's what makes it fun. That's what makes it fun to come to work every single day, because you gotta stay on your toes. He's looking for the next challenge."
"We'll watch a game, and he'll have had a pretty good game, and it's gonna be the five plays that could've been better that are gonna chap his ass," added Daboll on Allen. "And that's him. That's not coachspeak. That's him. That's the kid. His competitiveness is off the charts. You can see that in how he plays—the play is never over. And again, sometimes, decisions that we make, we can make better ones. But he's like that in the meeting room; he's like that out on the practice field.
"It's great to coach someone like that, that always wants to be better."
In the end, it's part of why those guys are where they are now—and enter the season with their names alongside those of future Hall of Famers like Rodgers and Brady.
It's also why it's pretty exciting to think about what might be coming next.
1) Bears at Rams (Sunday, 8:20 p.m. ET): The hype for Stafford has been at a fever pitch pretty much since the moment the Lions agreed to deal him to L.A. eight months ago. And because Sean McVay keeps his starters off the field in the preseason, unless you went to camp in California, there was no soft open for this debut, which only adds to the anticipation.
2) Browns at Chiefs (Sunday, 4:25 p.m. ET): Cleveland is facing expectations unlike any since the Browns reboot kicked off in 1999, and the Browns could have the Chiefs in a bit of a vulnerable spot here (we'll explain that later in the column). So can Kevin Stefanski's bunch handle all of that and land what could wind up being a key tiebreaker in the AFC playoff bracket?
3) Steelers at Bills (Sunday, 1 p.m. ET): For most of the offseason, these two have been positioned as teams going in different directions—the home team on the way up, the road team on the way down. And my guess is Mike Tomlin, who's never had a losing season over 14 years in Pittsburgh, has probably let his guys know it.
4) Packers vs. Saints, in Jacksonville (Sunday, 4:25 p.m. ET): I have the Packers winning the Super Bowl, but that doesn't mean they're bulletproof—and it'll be interesting to see how they play in their first post-offseason-drama game. And the Saints, in their first post–Drew Brees game, are fascinating as well.
5) Dolphins at Patriots (Sunday, 4:25 p.m. ET): We'll get to the quarterbacks in a minute. But even without them, the teams here are interesting. At this point, the Dolphins' rebuild should be nearing completion—Chris Grier and Brian Flores have now had three offseasons to work over the roster—and anything less than a trip to the playoffs would disappoint them. And as for the Patriots, after a mulligan year, can they be The Patriots again?
Watch NFL games online all season long with fuboTV: Start with a 7-day free trial!
Can the Chiefs handle Myles Garrett and Jadeveon Clowney? I'm fascinated by the Chiefs' offensive line situation. Kansas City will start three rookies (Creed Humphrey, Trey Smith and Lucas Niang) alongside a couple of big-ticket acquisitions (left tackle Orlando Brown and left guard Joe Thuney), in what is a total reset in front of Mahomes. And there's no place on the field where communication and cohesion are more important than on the O-line. So it'll be interesting to see if Cleveland can stress the Chiefs in that area, with their monster pass rushers.
How do the Alabama QBs come out of Week 1? Tua Tagovailoa has got the keys now for a team that went 10–6 last year, has been building for two years, and missed the playoffs when he was pressed into action in Week 17 of 2020 and threw three picks. As for Mac Jones, all he has to do is step into the shoes Tom Brady wore for two decades. So there's pressure on both. But what will be interesting to me is seeing how Bill Belichick and Brian Flores (and Josh McDaniels, George Godsey and Eric Studesville) try to take pressure off their young quarterbacks, as each opens the season against a top-shelf defense. (And if you count Jalen Hurts as another Bama quarterback, what he does will be interesting, too).
Do Justin Fields and Trey Lance have roles? I believe the latter will. The former … we'll see. The difference between the two situations, as I see it, is that Kyle Shanahan has been messaging all summer that a platoon could be coming, and so Jimmy Garoppolo isn't going to be surprised if he gets the hook for a few plays. Also, a lot of the vets in San Francisco went to a Super Bowl with Garoppolo. To me, the situation in Chicago is more delicate, with Andy Dalton as new to the team as Fields is, and the staff there having been concrete that Dalton is the guy. The opponent each is facing is a factor, too. The Niners get the Lions. The Bears get the Rams. So San Francisco's probably going to have more room to tinker.
Urban Meyer's debut. Consider this: Meyer went undefeated and won the Fiesta Bowl in his second year at Utah; conquered the big, bad SEC (and I'd argue changed that conference forever) and won a national title in Year 2 at Florida; and went 12–0 in his first year at Ohio State. Everywhere Meyer's been, the results have been immediate, which is why he's always been able to get buy-in in establishing what's a very demanding program. So I'm fascinated to see what happens Sunday with the Jaguars. Playing a rebuilding Texans team gives Meyer and his staff a shot to make a statement.
Packers (-4) at Saints: I think New Orleans is going to improve over time. But out of the gate? With Jameis Winston in his first start at quarterback, Mike Thomas out and a depleted defensive line? In a neutral-site game that was supposed to be at the Superdome? I'm surprised this line is where it is.
Bills (-6.5) vs. Steelers: T.J. Watt's been managed carefully through camp and may not be up to full speed quite yet. A line that's replacing Alejandro Villanueva, David DeCastro and Maurkice Pouncey is starting rookies at left tackle and center. And the Bills, based on how they looked in the preseason, are probably a bad team for anyone to be opening with.
I wanted to repeat this stat I trotted out in my mailbag this week, because I think it's a very important one: Nine quarterbacks have won Offensive Rookie of the Year since 1971 (all since 2004), and six of those nine had top-four running games in a 32-team league. Which is not a good running game for a rookie quarterback to have. It's a great one.
All six teams were better than they were the year before. Five of those six teams were .500 or better. Four of them made the playoffs. The three outliers (the 2020 Chargers, '19 Cardinals and '10 Rams) all finished below .500, despite their QB playing really well.
This is relatively simple. How Trevor Lawrence does in Jacksonville, how Zach Wilson does in New York and how Mac Jones does in New England relates to how much their teams are asking of them. Ask less, get more. And if you really think about it, it's pretty logical. Asking less of a young quarterback means staying out of third-and-long and avoiding big deficits, which allow for defenses to throw more at a young guy than they would if the offense was in second-and-5 during a close game.
So if James Robinson has a good Sunday, Lawrence's will be easier. And Tevin Coleman and Damien Harris, respectively, can do the same for Wilson and Jones.
There was a common reason, after all, that the 2004 Steelers and '08 Ravens were able to get to AFC title games with rookie quarterbacks pulling the trigger—and that reason went way beyond just who was taking snaps during those seasons.
WGRZ-TV 10 September, 2021 - 09:21pm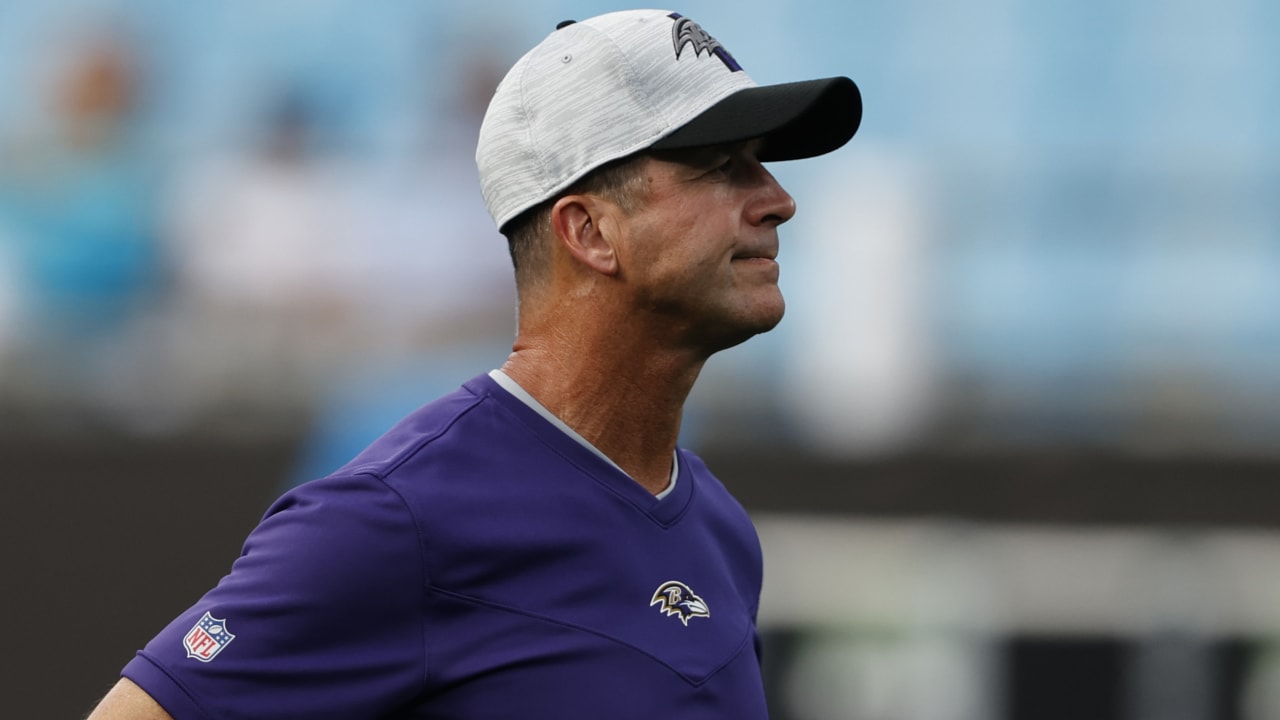 NFL.com 10 September, 2021 - 04:21pm
NFL franchises use contextualized data to create competitive advantages. In order to realize an edge, teams need to employ the right data in the right way at the right time. This means distilling, interpreting and applying only the most influential data in a framework that accounts for their personnel, their opponents and their evolving game situations. My goal is to be your analytics department. Each week this season, I'm giving you a peek into which numbers flag in my models as the most impactful ... or the most misunderstood.
This column will follow the format of: one trend to monitor, one news story through the lens of analytics and a couple of my favorite, or least favorite, projections.
As always, let me know if your eye test is picking up on something interesting, or if there's a stat or trend you'd like me to look more deeply into. You can hit me up on Twitter @cfrelund. As with any great analytics department, the more collaborative this is, the more value we can create.
Here's a look at league-wide percentages of passing plays called on first down over the last five seasons (listed in order from 2016 to 2020): 49.9, 47.1, 50.1, 48.1 and 49.7. Now, here's the breakdown of play-action rates on first down during that same span: 30.5, 34.9, 35.7, 36.8 and 37.7. While passing on first down has been relatively steady over the last half-decade, the utilization of play-action on first down has increased. The trend makes sense with defenses having to honor both the pass and the run on first down, so spacing would likely be more favorable to the offense. But does the strategy work?
After having my math vetted by two third parties, the answer is that there is a demonstrated correlation to increased scoring. Teams that used play-action on at least 20 percent of first-down plays earned an average of 0.8 more first downs and touchdowns per game than those that did not. Teams that used play-action on at least 20 percent of first downs and also ranked in the top 10 in quarterback, running back and wide receiver units based on win share were the most successful, with 3.2 points added to their score per game compared to the other group. This aligns with the eye test, but even teams without as much top-tier talent saw an increase in points added when they used play-action on first down in 2020.
Teams with at least two units (QB, OL, passing offense, rushing offense) ranking 16th or better in win share all saw at least a 0.7 increase in points added per game when using play-action on first down. I could write a whole white paper here, but the bottom line was there is a correlation between play-action passes on first down and increased offensive success in 2020. Here's your math jargon for the week: correlation doesn't imply causation. In other words, I don't mean to suggest teams should use play-action on every first down in 2021, but rather, this was a driver of success in 2020, especially for teams with the right personnel. Now we'll be able to see if that trend continues or if defensive schemes adapt enough to lessen its impact in 2021.
At the onset of training camp, the Ravens were forecasted to have an AFC North-leading 11.1 wins this season. After the loss of J.K. Dobbins and more roster developments throughout the league, the simulations I ran last week brought that number down to 10.8, which was just below the Browns (10.9). After Thursday's injuries to Gus Edwards and Marcus Peters, the Ravens' total is down to 9.6. The other AFC North teams took the biggest shares of the win totals redistribution, which propelled the Browns into a more commanding first-place forecast (now up to 11.2). The other ripple effects were a 3.2 percent increase in the Chiefs' chances to earn a first-round bye (Baltimore hosts Kansas City in Week 2), and the Bears, Chargers and Broncos -- who are all projected to miss the postseason as of now, but remain within striking distance -- each increased their playoff berth odds by at least 1.2 percent. It's worth noting that the Ravens still have the seventh-best forecasted win total in the AFC, so all isn't lost. It's just a much tougher road (playoff odds decreased to 53.3 from 62.4 percent).
Calvin Ridley to earn more than 86.5 receiving yards vs. the Eagles. The Eagles' defensive front ranks sixth-best as a unit per their win share entering the season. The group has demonstrated that it can generate pressure without relying on the blitz (fourth-best at doing this over the past two seasons, per computer vision). However, the secondary ranks 26th ahead of the season. Ridley's precise route running creates a reliable timing pattern for Matt Ryan, which drives Ridley's forecast of more than 86.5 receiving yards vs. the Eagles in 55.7 percent of simulations. Bonus: Falcons RB Mike Davis' rushing total at 44.5 is also low compared to my forecast of 61. It's not to say the Eagles' front is not going to be strong, but the play-calling fit and tendencies of Falcons head coach Arthur Smith, along with Davis' YAC potential, drives this over.
Josh Allen to earn more than 314 combined passing and rushing yards vs. the Steelers. Part of why I love this is because first-down passing (and play-action) forecasts to be a source of the Bills' success against Pittsburgh (and no team passed more often than the Bills on first down last season), bringing this whole article full circle. Last season, Allen averaged 284 yards through the air and 26.3 on the ground (totaling 310.3 per game), so why go above his average against the Steelers' talented defense, especially with T.J. Watt, who became the league's highest-paid defensive player on Thursday, playing? Considering this front's potential to generate pressure, it's probable that the Bills' offensive game plan includes a lot of pressure-diffusing tactics. That's an area where Allen had a lot of success last season, so his projection jumps to 324 total yards. No QB had a higher quick-passing completion rate than Allen's 84.7 percent in 2020, and no QB had a higher air-yards-per-attempt average when under pressure than Allen's 13.2 (both per Next Gen Stats). Lastly, Allen throws for more than 2.5 touchdowns in 42 percent of simulations. When a projection for touchdown passes is greater than two for a QB who also rushes, think of 35 percent as a good threshold.
ESPN 10 September, 2021 - 12:55pm
The 2021 Buffalo Bills season is upon us. Here is Bills Wire's game-by-game predictions for the schedule ahead:
Bills quarterback Josh Allen (Gannett photo)
The Bills have clicked along on offense throughout the preseason and while we're still left with some questions on defense, Buffalo should have plenty to get by the Steelers. Pittsburgh is in the midst of adjusting their identity.
Bills outside linebacker Matt Milano (AP Photo/Adrian Kraus)
We're still not ready to think the Dolphins have caught up to the Bills just yet. Early in the year, especially. They've caught up, but still need some time.
Head coach Ron Rivera of the Washington Football Team. (Photo by Nic Antaya/Getty Images)
At best, the Bills will be facing Ryan Fitzpatrick under center and the Football Team made the playoffs at 7-9 last season. This is a very good defense, but the Bills should still handle them.
Texans quarterback Tyrod Taylor Credit: Troy Taormina-USA TODAY Sports
Tyrod Taylor is going to start under center for the Texans… a team that is clearly in a full-blown rebuild. The Bills pick up another win here.
Chiefs tight end Travis Kelce. Credit: Denny Medley-USA TODAY Sports
The Chiefs have re-made their offensive line while the Bills made over their defensive line this offseason. That'll be the focus in this game… oh yeah, and the quarterbacks.
Will be a close one, but going bold with the Bills based on those changes.
Bills quarterback Josh Allen (17). (AP Photo/Wade Payne)
A trip up for the Bills after topping the Chiefs in this scenario. The Titans got the best of the Bills just a year ago in a big way and their offense is crazy explosive.
Dolphins quarterback Tua Tagovailoa. Credit: Mark Konezny-USA TODAY Sports
The Dolphins will be better this year, but Josh Allen plays really well against them. Sean McDermott also has never lost coming out of a bye while leading the Bills.
Clemson quarterback Trevor Lawrence credit: Logan Bowles/NFL Handout photo via USA TODAY Network
The Jaguars are such a new team and their offense still is lacking help for rookie quarterback Trevor Lawrence. They're still a season or two away, at best, but in time, the Bills will be more worried about this game.
Zach Wilson stands onstage with NFL Commissioner Roger Goodel. (Photo by Gregory Shamus/Getty Images)
The Bills might have some divisional bumps this year, but it won't be because of the Jets.
Bills free safety Jordan Poyer. Credit: Rich Barnes-USA TODAY Sports
The Colts gave the Bills a run for their money in the postseason in 2020. They'll get a bit of payback here because by the time Week 11 rolls around, their offense with new QB Carson Wentz will have meshed.
Saints quarterback Jameis Winston. Credit: Derick E. Hingle-USA TODAY Sports
The NFL is still big on the Saints by giving them a prime-time game post-Drew Brees. Jameis Winston has much to prove. Until he does, the Bills take Turkey Day.
Bills quarterback Josh Allen, Credit: David Butler II-USA TODAY Sports
The Bills almost lost to the Patriots last season and people forget they're getting a lot of pieces back from COVID-19 opt outs. In additional, the Bills swept the AFC East last year and it's very unlikely that happens two years in a row.
Buccaneers quarterback Tom Brady, Credit: Matthew Emmons-USA TODAY Sports
Tom Brady is back… and so is nearly everyone who just won the Super Bowl in 2020. The Bucs will be a big test on the road and it could be close, but the Bills fall.
Panthers running back Christian McCaffery. Credit: Denny Medley-USA TODAY Sports
The Bills have consistently gotten the best of quarterback Sam Darnold in his career. New colors won't change that.
Bills quarterback Josh Allen. (AP Photo/Stew Milne)
The Bills could crush any sort of Patriots hopes for the playoffs in this game. They'll enjoy doing that for themselves and Bills Mafia.
Falcons quarterback Matt Ryan. Credit: Kim Klement-USA TODAY Sports
The Falcons are going to be better and underwhelmed last season. But the Bills should handle them at home in December.
Bills wide receiver Cole Beasley. Credit: Vincent Carchietta-USA TODAY Sports
With four losses against them, there's a chance that the Bills still have playoff seeding to play for against the Jets in the finale… who might be lost for dead by then.
Sign up for the Bills Wire newsletter to get our top stories in your inbox every morning
#Bills vs. #Steelers: 5 things to watch during Week 1's game:
5 #Steelers players the #Bills must game plan for in Week 1:
Start every day with our most popular content waiting in your inbox.
Please re-enter your email address.
You'll now receive the top Bills Wire stories each day directly in your inbox.
Please enter an email address.
Please check your email for a confirmation.