(CBS Baltimore) — When will your first advance Child Tax Credit check arrive? That may just depend on how your last stimulus check or tax refund arrived. On July 15, the Internal Revenue Service will begin sending millions of parents monthly payments for the updated Credit. Those payments are a product of the American Rescue Plan passed back in March. The amount will depend on household income and the number of children in the household. Its arrival date should be next Thursday if the IRS has your latest bank account information and has issued direct deposits in the past. If you receive stimulus checks and tax refunds by mail, it will depend on the vagaries of the U.S. mail system.
The IRS will pay $3,600 total per child to parents of children up to five years old. That changes to $3,000 for each child ages six through 17. Half of the total will be paid as six monthly payments and half as a 2021 tax credit. The IRS will make a one-time payment of $500 for dependents age 18 or full-time college students up through age 24.
The updated Child Tax Credit will be based on parents' modified adjusted gross income (AGI), as reflected on their 2020 tax filing. (AGI is the sum of one's wages, interest, dividends, alimony, retirement distributions and other sources of income minus certain deductions, such as student loan interest, alimony payments and retirement contributions.) The amount phases out at a rate of $50 for every $1,000 of annual income beyond $75,000 for an individual and beyond $150,000 for a married couple. The benefit will be fully refundable, meaning it will not depend on the recipient's current tax burden. Qualifying families will receive the full amount, regardless of what they owe in taxes. There is no limit to the number of dependents that can be claimed.
Families who receive the #ChildTaxCredit by direct deposit can plan their budgets around receipt of the benefit on the 15th of each month, starting July 15, 2021. https://t.co/X085xjOZka pic.twitter.com/7WmTQwyRap
— IRSnews (@IRSnews) July 8, 2021
For example, suppose a married couple has a three-year-old child and a seven-year-old child and showed an annual joint income of $120,000 on their 2020 taxes. The IRS will send them $550 per month starting in July 15. That's $300 per month ($3,600 / 12) for the younger child and $250 per month ($3,000 / 12) for the older child. Those payments will last through December. The couple would then receive the $3,300 balance — $1,800 ($300 X 6) for the younger child and $1,500 ($250 X 6) for the older child — as part of their 2021 tax refund.
Parents of a child who ages out of an age bracket will be paid the lesser amount. That means if a five-year-old turns six in 2021, the parents will receive a total credit of $3,000 for the year, not $3,600. Likewise, if a 17-year-old turns 18 in 2021, the parents will receive $500, not $3,000.
An income increase in 2021 to an amount above the $75,000 ($150,000) threshold could lower a household's Child Tax Credit. The IRS has confirmed that they'll soon allow claimants to adjust their income and custodial information online, thus lowering their payments. Failure to do so could increase one's tax bill or reduce one's tax refund once 2021 taxes are filed.
Eligibility requires that the dependent be a part of the household for at least half of the year and be at least half supported by the taxpayer. A taxpayer who makes above $95,000 ($170,000) — where the Credit phases out entirely — will not be eligible for the expanded credit. But they can still claim the existing $2,000 credit per child.
Families that may be eligible received a qualifying letter in the first half of June. It read, in part, "If you're eligible for advance CTC payments and want to receive these payments, you don't need to take any action. You will receive a letter with more details."
The second letter estimating the amount is pending.
Families who are eligible to receive monthly #ChildTaxCredit payments will get a second personalized letter with an estimate of their monthly payment, which begins July 15. Learn more from #IRS at: https://t.co/AsJCmx1Xnc pic.twitter.com/Zdoz5F8VA3
— IRSnews (@IRSnews) June 16, 2021
Parents who filed taxes in 2019 and/or 2020 and meet the income requirements will automatically start receiving advance Child Tax Credit payments on July 15 or soon after. There is nothing more to be done. But some parents may prefer a lump-sum payment at tax time rather than six monthly payments and a smaller tax credit. The deadline to opt out before the July 15 payment has already passed. But the deadline to opt out of the August 13 payment is August 2.
Subsequent opt-out deadlines for payments going forward will occur three days before the first Thursday of the month being opted out of. Here are the remaining opt-out deadlines:
The Child Tax Credit Update Portal allows users to make sure they are registered to receive advance payments. It also lets recipients unenroll from advance payments in favor of a one-time credit when filing their 2021 taxes. Starting in early August, the tool will allow users to add or modify bank account information for direct deposit. Other features coming to the portal include viewing payment history and updating dependents.
To access this portal, users need an IRS username or an ID.me account. ID.me is a sign-in service used by various government agencies, including the IRS, Social Security Administration and Treasury Department, to authenticate users. Users need valid photo identification to create an account.
From the portal page, a user should click the "Manage Advance Payments" button. Log into your account on the next page, or create an account. Once logged in, a user can view their eligibility and change how the Credit will be received.
The Child Tax Credit Non-Filer Sign-Up Tool is to help parents of children born before 2021 who don't typically file taxes but qualify for advance Child Tax Credit payments. That means parents who have not filed their 2020 taxes, are not required to file, and don't plan to file. (Parents who claimed their dependents on their 2019 tax return should not use this tool.)
Users enter their personal information, including their name, mailing address, email address, date of birth, relevant social security numbers, bank account information, and identity protection PIN. The IRS uses the information to check eligibility and, once confirmed, will begin making payments. The IRS and experts advise using the tool on a desktop or laptop computer rather than a mobile device.
The Child Tax Credit Eligibility Assistant lets parents check if they are eligible to receive advance Child Tax Credit payments. Users will need a copy of their 2020 tax return or, barring that, their 2019 tax return. It's also reasonable to estimate income and expenses from the appropriate tax year, though the result may not be accurate. The assistant asks multiple questions to determine eligibility, but does not ask for sensitive information. No entries are recorded.
Read full article at WJW FOX 8 News Cleveland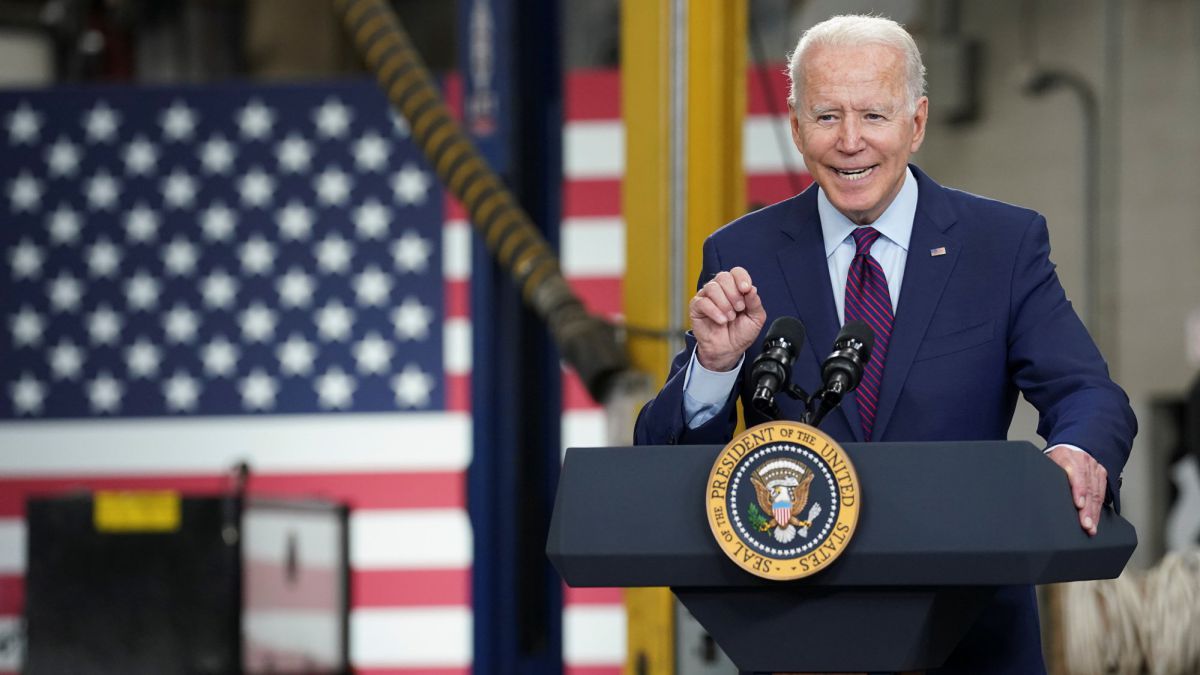 AS English 10 July, 2021 - 08:00am
- US economy adds 850,000 jobs in June but unemployment rate increases slightly to 5.9%
- California lawmakers vote to approve another round of $600 stimulus checks. Who qualifies & When are payments expected?
- Florida's Freedom Week Tax Holiday runs July 1-7, find out what products are included.
- Will a fourth stimulus check be approved before the end of summer? (full details)
- New factors may impact the possibility of a fourth stimulus check. (full details)
- Child Tax Credit payments: begin 15 July (details)
- Child Tax Credit payments: next "opt out" deadline 2 August
- IRS Child Tax Credit Update Portal and Child Tax Credit Eligibility Assistant
- Waiting for your tax refund? Find out when to contact the IRS
- IRS prompts families to file taxes or, if eligible, use the Non-Filer tool
- Track your stimulus check with IRS Get My Payment tool
The new Child Tax Credit is on its way later this month with around 88% of American children covered by the more generous new system. From 15 July the IRS will begin automatically distributing payments worth up to $300 per child to tens of millions of families across the United States.
The payments are part of the reformed Child Tax Credit, included in the recent American Rescue Plan stimulus package. The White House anticipates that the new Child Tax Credit could halve the number of children in poverty over the next 12 months but some may choose to opt out of the monthly payments.
The number of tax returns still to be processed by the IRS has reportedly reached 35 million, roughly three times as many as at the same stage last year. Matters have been complicated by the IRS' distribution of three rounds of stimulus checks and there is concern that there will be a delay on tax refund payments.
Typically the tax authority aims to get the refunds out to eligible American within a matter of weeks but many will be waiting months this time around. In some cases, the tax refunds are a result of the unemployment benefits tax exclusion which is applied to the first $10,200 each filer received during 2020.
Congress is set to take a month-long break at the end of July but Democrats will be eager to pass use the remaining time to pass as much of Biden's agenda as possible. Priority number one is thought to be the passage of the new infrastructure bill but there are still calls for a fourth stimulus check amongst lawmakers.
Might the remaining weeks be used to pass a new stimulus check? It seems unlikely but there are hopes that an extension for the expanded Child Tax Credit could be included in the American Families Plan, another legislative priority for Biden.
A new report from the IRS outlines how the third round of stimulus checks was distributed, with some surprising results. The report shows that some Americans with an adjusted gross income of more than $200,000 received some of the direct payments, although not the full $1,400.
The IRS claim that 127,751 payments went to taxpayers in that category ($200,000+), costing the US Treasury more than $390 million. In total, the third round of stimulus checks has seen 163.5 million payments distributed, totalling $389.9 billion.
A number of states have started to introduce their own pandemic relief packages, but none matches the size and scale of California's. Both the Golden State Stimulus bill and the California Comeback Plan include a round of $600 stimulus checks for eligible residents, with roughly two-thirds of Californians expected to be covered by the programme. There are also extra stimulus check payments in store for families with tax dependents or those with undocumented status.
The IRS is working its way through a massive backlog of tax returns for the 2020 tax year, and has millions of tax refunds to send out. The most recent stimulus bill included a clause that made the first $10,200 of unemployment benefits received in 2020 completely tax-free, meaning that millions of Americans are due a substantial refund.
A new report suggests that the average amount paid out in tax refunds is close to $3,000 per recipient, meaning that you could be due a healthy payment once the IRS have distributed the remaining tax refunds.
The IRS has set up a variety of programmes and support sources for parents who are still unsure about the upcoming Child Tax Credit payments. From 15 July onwards 88% of American children will be entitled to receive a monthly payment worth up to $300 per child.
The new system is a great source of pride for President Biden, who has already looked to extend the programme beyond its initial 12-month duration. Anyone uncertain about how to get the monthly payments or still waiting for a stimulus check payment should use the link below to contact the IRS.
The California Comeback Plan was finally passed by the state legislature earlier this week, signifying the next stage of Gov Gavin Newsom's attempts to provide support for residents. The package is the consequence of a record-breaking budget surplus from 2020 which totalled more than $75 billion.
The most notable inclusion in the bill was a round of $600 stimulus checks, which are expected to go to roughly two-thirds of the state's residents. The local tax authority will begin sending out the payments in the coming weeks.
President Biden addressed the nation on Friday, just after the Department of Employment released the latest employment figures. "This morning we learned that in June, our economy created 850,000 jobs. Wages went up for American workers. Since I took office, our recovery has created an average 600,000 jobs per month. We've now created over 3 million jobs since we took office - more jobs than have ever been created in the first five months of any presidency in modern history. This is historic progress. Pulling our economy out of the worst crisis in 100 years. Today, the US is the only major, advanced economy where the OECD projections are higher today than they were in January 2020 before pandemic hit".
Less than 15% of all workers performed their jobs from home due to the pandemic in June in an increasingly downward trend - work-from-home figures for May last year were over double - 35%.
The dollar slipped from a three-month high on Friday, weighed down by some of the weaker details of what was an overall strong US non-farm payrolls report for June. Despite Friday's slide, the dollar was still poised to end the week on a positive note, with a 0.6% gain.
Data showed that US non-farm payrolls did beat expectations, increasing by 850,000 jobs last month after rising 583,000 in May. But the unemployment rate rose to 5.9% from 5.8% in May, while the closely-watched average hourly earnings, a gauge of wage inflation, rose 0.3% last month, lower than the consensus forecast for a 0.4% increase.
"We initially reacted positively to the headline, which was stronger than expected," said Vassili Serebriakov, FX strategist, at UBS in New York. "And then moved a little lower because of some of the weaker details of the report such as the higher unemployment rate and the higher bar for a positive surprise."
Over 175,000 full-time classroom teachers and more than 3,000 principals across the state's K-12 district schools could lose out on the state's $1,000 teacher bonuses according to reports in Politico. The US Department of Education told Florida's Department of Education that using $216M in stimulus relief for the bonuses conflicts with federal guidelines for spending the aid. DOE Deputy Assistant Secretary for Policy and Programs Ian Rosenblum explained in a letter that the organisation's goal "is to support grantees in ensuring that funds are being used for allowable purposes".
The US Department of Education released more than $3 billion in American Rescue Plan funds to states to support infants, toddlers, children, and youth with disabilities. The new funding will help aid more than 7.9 million infants, toddlers, and students served under the Individuals with Disabilities Education Act (IDEA) and adds to the ARP Elementary and Secondary School Emergency Relief allocation of $122 billion in state funding for K-12 schools, which the department announced in March.
The DOE released a fact sheet describing how IDEA funds within ARP can be used by states to support infants, toddlers, children, and youth with disabilities.
The US economy added 850,000 jobs in June as the labor market rebounded after a slight lull during spring. The unemployment rate rose to 5.9% from 5.8% while initial unemployment insurance weekly claims were down 51,000 to 364,000 - the lowest level for initial claims since 14 March 2020 (256,000), the Department of Labor announced in a press release.
During the week ending 12 June, 50 states reported 5,935,630 continued weekly claims for Pandemic Unemployment Assistance benefits and 50 states reported 5,261,991 continued claims for Pandemic Emergency Unemployment Compensation benefits.
The highest insured unemployment rates in the week ending 12 June were in Rhode Island (5.1), Nevada (4.4), Puerto Rico (3.9), Connecticut (3.8), California (3.6), Illinois (3.6), Alaska (3.4), New York (3.4), Pennsylvania (3.3), and District of Columbia (3.2).
The largest increases in initial claims for the week ending 19 June were in Pennsylvania (+14,715), Michigan (+1,862), and Texas (+1,814), while the largest decreases were in Illinois (-4,762), California (-4,112), Ohio (-2,955), Florida (-2,229), and Georgia (-1,826).
The Internal Revenue Service has alerted of new tax scams which have been doing the rounds in recent weeks, warning to taxpayers to watch out for schemes peddled by tax promoters, including syndicated conservation easements, abusive micro-captive insurance arrangements and other abusive arrangements.
The IRS warns people to be on the lookout for promoters who peddle false hopes of large tax deductions from abusive arrangements. These "deals" are generally marketed by unscrupulous promoters who make false claims about their legitimacy and charge high fees to boot. These promoters frequently devise new ways to cheat the system and market them aggressively. Some taxpayers play the audit lottery hoping they don't get noticed.
The IRS answered only 3% of the 85 million calls to its toll-free number for questions about individual tax returns and stimulus checks during the past tax-filing season, the agency's independent watchdog wrote in an annual report to Congress.
With two rounds of federal stimulus checks fueling inquiries, National Taxpayer Advocate Erin Collinssaid the IRS at one point was getting 1,500 calls per second on various lines, the vast majority of which were not answered by a human being.
"In my view, phone assistance is not merely an option or a luxury," she wrote on Wednesday. "The ability to talk with an IRS employee by phone to facilitate tax compliance is a fundamental right and a cornerstone of good tax administration."
Report by Kery Murakami
A reminder of a report from last week that households increased spending in May on services that they shunned earlier in the pandemic, helping position the economic recovery for a strong summer as more businesses fully reopen and consumers unleash pent-up demand.
Spending was flat last month as consumers cut back on purchases of big-ticket items and rotated more of their money toward in-person services. Still, this spring shaped up to be a solid one for spending: April expenditures were upwardly revised to a 0.9% increase from a previously reported 0.5% rise. Overall spending in May was well above pre-pandemic levels, with spending on goods up nearly 20% from February 2020 and services down about 1%.
Sarah Chaney Cambon brings you the full report.
The author of 'Alienated America' and a columnist for Washington Examiner, Tim Carney, has posted a poll for his followers to take part in.
He asks about the perception, or reality, of the 'free-rider' ahead of the new benefits being issued to families.
In the thread he asks: "..am I a free rider for having 6 kids? There are certainly ways in which I am "subsidized." The Child Tax Credit means I pay a lower effective rate than I would. But is it a lower portion of my disposable income? I don't know...."
He conludes with what he calls "a supernatural outlook" saying, "I consider children a gift to the world.
"World, my wife and I give you my children. We work hard to raise them. And here they are."
Although this report focuses attention on South Korea, the data provides a neat comparison on how the United States' stimulus relief - under both Donald Trump and now with President Biden - sits with other nations around the globe.
Japan tops the list, with Italy, Germany and the United Kingdom above the US when taken as a percent of GDP.
With 4 July fast approaching people across the country are making preparations for Independence Day 2021. Whether you're shopping for a holiday cook-out or looking to pick up a bargain in the Fourth of July sales, many choose to head to the stores around this time. Some may even be eyeing a treat with their saved stimulus check.
The United States is expected to fall short of President Biden's target of getting 70% of Americans vaccinated to allow him to ease covid-19 restrictions, but many will still want to mark the day in some manner.
If you're planning on a bit of shopping this Independence Day, here's everything you need to know…
Stocks held near record highs on Friday as investors waited to see if US payroll figures will alter their bets on when central banks row back on pandemic stimulus and whether inflation is here to stay, Reuters report.
The STOXX index of 600 leading European companies was up 0.5% at 458 points, just over two points below last month's lifetime high.
Chipmakers were a bright spot, with ASML Holding up 1% after Micron Technology Inc said it plans to start using ASML EUV machines in production in 2024. ASM International rose 1.35% as it forecast higher order intake in the second quarter.
MSCI's All Country World index was little changed, just below its all-time high hit earlier this week.
"The market is generally nervous with equity prices like the S&P500 being up at all-time highs, and there's a general sense of there is a pullback coming, but when is it going to be and what's the catalyst," said Giles Coghlan, chief currency analyst at HYCM.
On Wall Street, the S&P 500 reached its sixth consecutive all-time closing high on Thursday, as a new quarter began with upbeat economic data. Jobless claims continued their downward trajectory (see report further down this feed), touching their lowest level since the pandemic shutdown.
"One catalyst for a pullback could be is a very strong run of jobs data, increasing expectations of earlier rate hikes out of the United States. That could be enough to start seeing a pullback in equity markets," Coghlan said.
We'll bring you more later as this develops.
To what extent do US firms have an incentive to comply with the Fair Labor Standards Act (FLSA) and the National Labor Relations Act (NLRA)?
In the case of the FLSA minimum wage and overtime provisions, typical willful violators are required to pay back wages owed and in some cases additional penalties, if detected by the Department of Labor (DOL).
Based on available data on the penalties levied, a typical firm would need to expect a chance of at least 78-88 percent that its violation would be detected in order to have an incentive to comply with the FLSA.
In practice, the probability of detection many firms can expect to face is likely much lower than this.
Read more from Anna Stansbury.
While a handful of California officials deliberate on how to best divvy up a historic $75 billion budget overflow, gas-powered vehicle owners will be paying more to fill up their tanks.
The state's motor fuel excise tax is set to increase, up six-tenths of a cent to more than 51 cents a gallon of motor fuel. The state also adds more than 7 cents a gallon in fees. With federal, state and local taxes, the average cost for a gallon of unleaded is approaching $5 in many metropolitan areas of California.
The tax, passed in 2017, is projected to rake in more than $50 billion in the first 10 years of increased costs. Those funds are funneled into infrastructure and public transportation projects across the state. The 2019 hike made California's motor-fuel-related taxes the highest in the nation.
Read more on the gas situation.
Swedish business and accounting advisor, Mikael Pawlo, shares this thread on the current strategy being undertaken by the Biden administration over the infrastructure spending and stimulus relief plan.
CASH Oregon and Metropolitan Family Services provides free tax preparation and filing assistance to low-income families and individuals in Beaverton every year from February through April.
CASH Oregon can help folks apply for or renew their ITIN. The program has helped Beaverton residents take advantage of the Earned Income Tax Credit (EITC), which returns hard-earned dollars to low-income families. This year, assistance with the stimulus payment will also be available. Services available in multiple languages.
Support is available across the country. Find out more for your area here.
The data shows that from the end of May when claims stood at 385,000, they have decreased by around 20,000 to 364,000.
Week 1 (May 23 - 29): 385,000 (-20,000)
Week 2 ( May 30 - June 5): 376,000 (-9,000)
Week 3 (June 6-12): 412,000 (+12,000)
Week 4 (June 13 - 19): 411,000 (-7,000)
Week 5 (June 20-26): 364,000 (-51,000)
3. Ohio (-2,955),
4. Florida (-2,229),
5. Georgia (-1,826).
Which states saw the greatest increase in claims for the same week?
3. Texas (+1,814)
The full release can be found here.
Despite the positive noise around the new bill, it is not all plain sailing.
The White House has released "state fact sheets that highlight the need for the Bipartisan Infrastructure Framework, the largest long-term investment in our infrastructure and competitiveness in nearly a century."
Find the fact sheet for your state here.
After the House passed a $715 billion infrastructure bill, Press Secretary Jen Psaki talked with Now This explaining how the package could "deliver historic benefits, like addressing the climate crisis and expanding broadband."
The first tax holiday which lasted from 28 May through 6 June was focused on disaster preparedness for the upcoming hurricane season.
The second, which will allow residents to purchase outdoor recreational equipment and event tickets at a discounted rate will run through 7 July.
According to the Bureau of Economic Analysis, in 2020, levels of foreign direct investment dropped to their lowest level since 2014. Expenditure to acquire, establish, or expand U.S. businesses, in 2020 was recorded at 120.7, "down 45.4 percent from $221.2 billion (revised) in 2019 and below the annual average of $314.4 billion for 2014-2019."
The sectors that saw the greatest foreign investment were, "manufacturing, at $63.3 billion, accounting for 52.4 percent of total expenditures. Within manufacturing, expenditures were largest in chemical manufacturing ($26.9 billion) and computers and electronic products ($14.8 billion)."
Businesses from Germany made the largest investments, around $20.5 billion, followed by Canada ($15.2 billion) and Switzerland ($13.8 billion). These three countries represent 41% of businesses that made direct investments in the US.
Read the full report here.
On 30 June, the Bureau of Labor Statistics reported that in May, unemployment rates were lower compared to a year ago, in all 389 metropolitan areas.
Smaller metro areas, Burlington-South Burlington Vermont, 1.2%, and Manchester New Hampshire, 1.4% were recorded the lowest levels. Yuma Arizona, with an unemployment rate of 17% was the highest.
The single largest decrease was seen in Atlantic City- Hammonton, New Jersey, where rates fell 25.9%. Additionally, Hawaii's Kahului-Wailuku-Lahaina saw a decrease of over 22%. Acorss the country, seven areas saw a decrease of at least 15%.
Read the full report here.
The White House has been on a mission of the past month to spread the word about the new-look Child Tax Credit, which will see parents sent monthly payments worth up to $3,600 over the course of a year. The IRS have sent out letter to those in line for a payment, but they may have missed some people out.
If you do not usually submit a tax filing the IRS may be unaware of your current situation and potentially could miss you out from the payments. For more information on the upcoming support, check out our guide to the new Child Tax Credit
The IRS will begin sending payments for the Child Tax Credit on 15 July.
Unlike the credit's previous structure, before the passage of the American Rescue Plan, those in the care of dependents who qualify will receive monthly payments until December.
The remaining balance of the credit will be claimed and set with the taxpayer's refund next year.
Maite Knorr-Evans brings you all you need to know.
Hello and welcome to our live stimulus checks blog for today, Friday 2 July 2021.
We'll be bringing you updates on a possible fourth direct payment, in addition to the latest information on the third round of checks, which has seen around $395 billion go out to eligible people in the US.
As well as this we'll be providing news on other economic-aid schemes such as the expanded Child Tax Credit, which will see monthly payments of up to $300 distributed to qualifying households and details of economic aid for Californians on low-to-middle incomes in the proposed new state budget.
Basically, everything you need to know, we have you covered.
0 Comentarios
Para poder comentar debes estar registrado y haber iniciado sesión. ¿Olvidaste la contraseña?
© DIARIO AS, S.L. - Valentín Beato, 44 - 28037 Madrid [España] - Tel. 91 375 25 00
KSL.com 10 July, 2021 - 08:00am
For 2021, Congress increased the child tax credit from $2,000 per child to $3,600 for children under age six and $3,000 for children ages 6 through 17. Eligibility is determined by the child's age on the last day of the year.
Half of the total credit will be paid in advance to eligible families through monthly payments. The remaining half of the credit will be claimed when they file their 2021 tax return.
"The first monthly payments of the expanded and newly-advanceable CTC from the American Rescue Plan will be made starting July 15," the IRS said in a news release. "Most families will begin receiving monthly payments without any additional action. Eligible families will receive a payment of up to $300 per month for each child under age 6, and up to $250 per month for each child ages 6 to 17."
Utah families can check to see if they are eligible for the advance child tax credit payments using a new online tool.
"To make sure families have easy access to their money, the IRS will issue these payments by direct deposit, as long as correct banking information has previously been provided to the IRS," the news release went on to say. "Otherwise, people should watch their mail around July 15 for their mailed payment. The dates for the advance child tax credit payments are July 15, Aug. 13, Sept. 15, Oct. 15, Nov. 15, and Dec. 15."
Ahead of the first payment, the IRS and tax experts caution that some families may want to withdraw from receiving the monthly installments and instead wait until tax time next year to claim the credit.
"If your income level is increasing substantially from where it was in 2020 or 2019—depending upon which return the IRS has—I would be on the safe side and opt-out and wait to receive that credit until you file your return in 2022," said Susan Speirs, the CEO of the Utah Association of Certified Public Accountants.
Speirs also cautioned that changes to family and dependent situations could impact eligibility for the tax credit.
"If you are in a situation where you're divorced and children go back and forth between the parents, then you may end up having to owe some money back if the IRS doesn't have that information."
The online unenrollment tool only applies to individuals, meaning that married couples who file a joint tax return must both opt out of the payments if they wish to do so.
"You may want to unenroll from receiving advance child tax credit payments for several reasons, including if you expect the amount of tax you owe to be greater than your expected refund when you file your 2021 tax return," according to the IRS' website.
Later this summer the IRS expects to offer additional online tools so that people can notify the IRS of a new baby and changes to marital status or income.
"Because these credits are paid in advance, every dollar you receive will reduce the amount of child tax credit you will claim on your 2021 tax return," the IRS website said. "This means that by accepting advance child tax credit payments, the amount of your refund may be reduced or the amount of tax you owe may increase."
The IRS is also encouraging those who don't normally file a tax return to register for the advance child tax credit payments through the Non-filer Sign-up Tool.
"Some people desperately need that money," Speirs said. "They're still trying to recover from the pandemic. They're still trying to get back on their feet and this is one of the reasons this credit was designed this way is to help Americans get back on their feet."
"I would stress that this only through the end of 2021," Speirs said about the advance monthly payments. "So don't plan on this in 2022 moving forward. Don't make this a part of your household budget."
The National Interest 10 July, 2021 - 08:00am
69News WFMZ-TV 10 July, 2021 - 08:00am
Partly sunny, mainly dry, and a bit less humid. Just the slight chance of a shower. .
It's part of a change that came with the latest round of COVID relief. If someone qualified for the stimulus checks and have children, they have another round of checks coming their way.
Next week, the federal government is set to send more money to parents.
It's part of a change that came with the latest round of COVID relief. If someone qualified for the stimulus checks and have children, they have another round of checks coming their way.
"Once these checks go out, yes my phone is going to be ringing and people are going to be like, what is this?" said Steve Sharadin, of Sharadin Tax Service in Kutztown.
Sharadin has already been overwhelmed this tax season, but once parents realize they're getting even more money from Uncle Sam, he knows he'll really be busy.
It's all part of the American Rescue Plan, and the Advance Child Tax Credit, where moms and dads can get money now, instead of waiting until the spring.
"So anybody with a child age 17 or younger will be eligible, and will actually be increased to as much as $3,600 this year," said Sharadin.
But unlike the stimulus checks, this isn't "free" extra money. This is an advance on the tax credit, people already have coming on next year's return.
"This is absolutely a new technique by the Congress to get the money into the hands of taxpayers early, to not have to wait for it next year. And maybe use if for summer vacation or new cars or whatever," Sharadin said.
He also says it was incredible what the stimulus checks did for the economy in the past year, so maybe these checks will also help.
But here's another wrinkle. If parents don't want the money now, they can decide to take the whole $3,600 per child next year when tax time rolls around.
"They can go to the IRS website, IRS.gov, and go to manage my payment, and that is a tool on the IRS home webpage where they can elect to not receive the payment in advance and get the full child tax credit when they file their tax return in 2022," said Sharadin. "So millions of Americans still haven't even gotten their refund checks, because the IRS is so backed up."
But Sharadin says these checks are completely separate, so they should start going out on July 15.
Email notifications are only sent once a day, and only if there are new matching items.
Stay up-to-date on breaking news, weather and entertainment with "Desktop Alert Notifications" WFMZ.com.
Get local Breaking News alerts sent directly to your inbox.
Success! An email has been sent to with a link to confirm list signup.
Error! There was an error processing your request.
Stay up-to-date on breaking news, weather and entertainment with "Desktop Alert Notifications" WFMZ.com.
Get up-to-the-minute news sent straight to your device.
WCPO 10 July, 2021 - 08:00am
Millions of taxpayers have been checking IRS.gov almost daily and growing frustrated with a lack of information about their tax refund.
They don't understand why refunds that used to arrive in two weeks are now three months late, with no updates on when they might go out.
Mike Seidenman of Fairfield, Ohio, is among them. He filed electronically back in February and expected a quick refund of a couple of thousand dollars.
"I keep checking, and all the IRS says is that it is pending," he said. "Normally, it's immediate. Last year we filed and got our refund a week or 10 days later."
Hospital worker Carol Abel of Western Hills is in the same situation.
"When I was checking the IRS website, it did finally say, 'We have your return, but they are still working on it,'" she said. "I have been getting that ever since."
Cynthia Jenkins of Oakley says her son has been hit with a double whammy.
"He's still waiting on last year's tax refund and his stimulus checks," she said. "He never got either one."
The IRS now admits it is woefully behind on millions of both paper and electronic returns.
The agency recently informed Congress it has a backlog of 35 million unprocessed returns, a record for the month of July.
It blames staffing issues, new tax laws, stimulus checks and now the child tax credit, all of which go through its computers.
Congress gave the IRS the role of distributing hundreds of millions of stimulus checks over the past year without any additional staffing.
The IRS admits it is only getting started processing paper returns because the stimulus program set it back several months.
Carol Abel thinks they need more help immediately.
"If they don't have many people working in the office they will never get anything done," she said.
The IRS says your refund could take extra time if you:
The agency suggests you keep checking Where's my Refund at www.irs.gov.
You can also call the IRS at 800-829-1040, but the agency admits that fewer than 10 percent of people have been able to get through, because it has been receiving millions of calls this year.
Seidenman, Abel and Jenkins are losing patience.
"It's money we definitely could use," Seideman said.
You can also call the IRS at 800-829-1040, but the agency admits that fewer than 10% of people have been able to get through because it has been receiving millions of calls this year.
As always don't waste your money.
Follow John on Instagram @johnmataresemoney
Follow John on Twitter (@JohnMatarese)
AL.com 09 July, 2021 - 10:16am
The next round of stimulus payments – this time in the form of monthly payments tied to the child tax credit – are set to start next week.
Child tax credit payments are part of the American Rescue Plan passed by Congress in March. It provides $3,600 for each qualifying child under age 6 and $3,000 for each qualifying child over age 6 but under age 18. Half of the credit will be paid in monthly installments of $300 or $250 dollars per child. The remainder can be claimed when filing 221 tax returns.
Married couples with an adjusted gross income of up to $150,000 are eligible for the full amount. Other income limits are $112,500 for head of household filers and $75,000 for single filers.
The payments are set to begin July 15 and then follow on Aug. 13, Sept. 15, Oct. 15, Nov. 15 and Dec. 15. Tax returns processed by June 28 will be reflected in the first batch of monthly payments scheduled for July 15, the IRS said.
The IRS has established the Child Tax Credit Update portal that gives families the option to stop monthly payments if they choose. People who opt to unenroll will still receive the rest of their child tax credit as a lump sum when they file taxes next year.
It's too late to stop payments for July. There is an Aug. 2 deadline for those who want to stop payments in August and subsequent months.
The IRS has outlined several reasons why people might want to unenroll and not receive the monthly payments. Those reasons include:
Note to readers: if you purchase something through one of our affiliate links we may earn a commission.