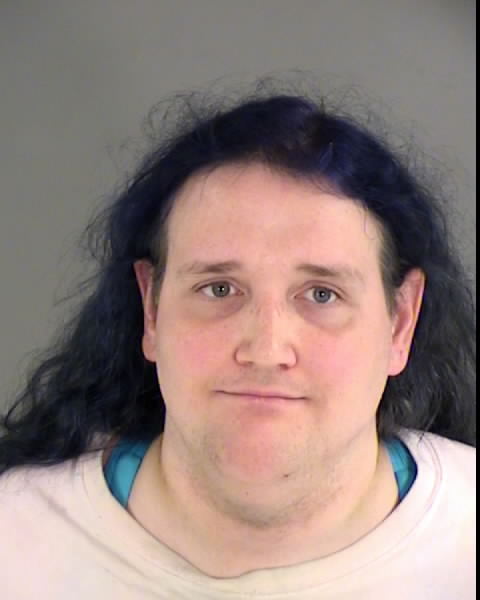 The US Sun 03 August, 2021 - 12:01am
Chris Chan, otherwise known as Mrs. Christine W. Chandler Sonichu, is a webcomic creator, artist, blogger, and YouTuber.
According to her Twitter bio, she says, "I am Mrs. Christine W. Chandler Sonichu, Goddess of the Nations of Cwcville, Comma, and the Commodore Consoles, and the Creator of Sonichu and Rosechu. She/Her."
Chan has nearly 60,000 followers on Twitter, posting under the handle @CPU_CWCSonichu.
According to Chan's Patreon account, she also is known as "Christian, Christopher, Chris Chan and so forth among my fan base and many trolls and cyber bullies on the internet since 2000."
According to a biography page called Wikitubia, Chan was diagnosed with high-functioning autism when she was young.
She attended Piedmont Virginia Community College in 2000 but was suspended for a year due to soliciting, and managed to get her degree in Computer Aided Drafting and Design in 2006.
The 39-year-old's career began in 2004 with the creation of her comic series, Sonichu—based around a character she made, which was a cross between Sonic the Hedgehog and Pikachu from Pokémon.
She also created the character of Rosechu, Sonichu's love interest in the series.
The Sonichu comics were posted to her website with videos she made about herself and her opinions and views. A website called Encyclopedia Dramatica created a page about Chan in 2007 that mocked her art, personality and alleged homophobia. Chan made several videos demanding the page be taken down and even went so far as to draw severely graphic pictures of her with one of her friends sexually to prove she was straight.
She had several YouTube channels under different names, and many of them were either hacked or taken down due to her making several "insulting videos."
One video was titled Twin Falling Towers, and the video gained severe backlash after she used the tragedy of the September 11 attacks to threaten two Internet instigators, Clyde Cash and Jack Thaddeus. Chan uploaded a follow-up video to apologize, but that video too was mocked for not being sincere enough.
Chan came out as transgender in 2016, legally changing her gender and coming out as bisexual shortly after.
According to sources, she has become an infamous trolling target due to her comics and behavior. Wikitubia claimed she was one of the most documented people on the internet.
And most recently, graphic texts and audio messages were leaked on the internet, in which Chan described molesting her own mother in great detail. She was arrested on Sunday and booked on a charge of incest.
Henrico County Sheriff Alisa Gregory told Newsweek in an earlier report, "Christine Weston Chandler is currently being held in our Jail West facility on one count of incest and awaiting arraignment in Greene County, Virginia."
Sign-up to our daily newsletter for more articles like this + access to 5 extra articles
Daily news headlines & detailed briefings enjoyed by half a million readers.
MEAWW 03 August, 2021 - 12:01am
Notifications can be turned off anytime from browser settings
© 2021 MEAWW All rights reserved
'I have been in a good mood a lot lately, because I finally had sex,' Chris Chan had posted on Facebook in 2012 after sexual encounter with Mia Hamm
Comic artist and transgender YouTuber Chris Chan was recently arrested following shocking allegations of sexually assaulting her own mother. The 39-year-old, whose real name is Christine Weston Chandler, was exposed after her chat records with disturbing messages got leaked online. The records showed Chan sharing explicit details about how she raped her 80-year-old mother Barbara Anne Weston, who happens to be a dementia patient. After being removed from her home, Chris Chan was arrested on August 1 by the Greene County Police from Richmond, Virginia.
This, however, is not the first time Chan has landed in controversy. She had been called out in the past for her sexist and homophobic comments or inappropriate behavior. For a long time, the YouTuber referred to herself as a 'Virgin with rage' and was known to be in a 'F**k Quest' to have sex for the first time. Eventually, in April 2012, she lost her virginity to a prostitute nicknamed Mia Hamm. At that time, Chan used to identify as a 'tomgirl' and was going through gender dysmorphia.
According to CWC Wiki, Mia Hamm is not the actual name of the woman Chan slept with. Rather, it was her pseudonym fashioned after the former soccer player of the same name.
Before meeting her, Chris Chan often posted explicit details about her sexual fantasies on social media. "I need some sex. I am no different from everyone else on that topic. I get horny. I think about it OFTEN. I'm dreaming of inserting my rod 'A' into female slot 'V'; followed by some lost genetics. Being an Adult Virgin SUCKS! Abstinance is a Joke. I am lonely. I am tired of being ignored and overlooked in public by women. I Need Some Sex," she posted on Facebook shortly before her sexual encounter with Mia Hamm.
Prior to this, she had also expressed her reluctance to hire a prostitute for having intercourse for the first time, believing that it would make the act of sex meaningless. Despite prostitution being illegal in Virginia, Chan met Hamm through an ad on the site Backpage.com in April 2012. The latter reportedly advertised herself as a 'boyfriend-free hooker' and charged Chan $150 for an hour with her. It must be mentioned here that the site Backpage.com was pulled up by federal authorities in 2018 on sex trafficking charges.
Hamm was described by Chan as a black-haired, blue-eyed woman of 24 with a "nice, likable and down to earth" personality. She was a young mother of two daughters with a man who had abandoned her. She reportedly worked as an escort to support her daughters as well as fund her own education. Chan especially mentioned that Hamm was half-Cherokee, a fact she reportedly "enjoyed".
The two met at the Days Inn hotel in Charlottesville for the first time, before having sex again a month later. Chris Chan shared her experience via a series of Facebook posts. In one of the posts, she wrote, "I have been in a good mood a lot lately, because I finally had sex, so I'll divulge a couple of details. I mean, seriously, I literally awake, and the first thing that comes to mind is the occasion, and I am smiling for hours. She was a very nice and sweet early 20s woman; and even better, she's half-Cherokee. We've hit it off from the shared characteristic of being good people, and a very delightful and pleasant conversation. We exchanged phone numbers, and we did it in her room. I put together a nice gift basket for her to show my appreciation. Aside from me and she, only one other very trusted friend, who led us to our meeting knows the full story. And in the future, the other person who will learn of it is my Sweetheart-to-be. If ya really wanna know, you'd have to stay with me for a long while and more."
Mia Hamm's real name and present whereabouts are unknown. As for Chris Chan, she is currently in custody as per the arrest records of the Henrico County Sheriff's Office.
MEAWW is an initialism for Media Entertainment Arts WorldWide. We are one of the world's fastest growing media-tech companies with hubs around the world. MEAWW brings you the best content from its global team of reporters on a platform technologically tailored to meet the needs of the modern reader.
InvenGlobal 01 August, 2021 - 11:38am
Sonichu creator Chris Chan has been under the internet's scrutiny since leaked text messages and audio showed that the disturbing underground pop culture celebrity had raped their own 80-year-old mother.
Chan has been a source of entertainment for trolls online for years now. Many people even claim that 4chan users are partially to blame for Chan's deterioration over the years, with online trolls allegedly convincing Chan to go forth with their actions. This includes punching their mom, Barbara, in the past.
But things escalated to an impossibly concerning level earlier this week when Chan's friend leaked messages that showed proof of Chan raping their mother, who is suffering from dementia. This was too much for most people to handle and the texts proved too disturbing for even the most seasoned internet snoops.
The texts showed Chan molesting their mother after Barb said no, purchasing books about having sex with the disabled, and performing oral sex on their ailing mother after telling their friend Barb was getting used to being touched by Chan.
For many people, this seemed to be the end of the long and twisted tale of Chan. It had gone too far.
The FBI was allegedly involved with Chan after they admitted to raping their own mother. During the investigation, Chan will not be allowed near Barbara. Some sources say that the restraining order will last until August 5.
But Chan, to nobody's surprise, has already broken this rule in a way that has upset online lurkers. When Chan suddenly received $750 from their mother's bank account, a friend asked Chan to explain how this had happened.
"I have refrained from contacting her at all, and continue to do so," Chan wrote back.
But after pressuring Chan for more information, it became clear that Chan had online control of Barb's bank account and had sent themselves the money without Barb's consent. Chan called it an "emergency," even though it appeared that they planned to use the money because they had "five hours to kill."
A lot of people have questioned if Chan's antics should continue to be shared around the internet. Giving them attention seems to only fuel them to keep doing concerning things.
Before Chan continued to become increasingly troubled, a lot of people felt that the unstable individual was being bullied by jerks online who were taking advantage of Chan's naivety. But after allegedly burning down their own house, assaulting people, and now raping Barb, there is not much sympathy left for Chan.
It seems that the long, twisting, disturbing history of Chan's internet antics may be coming to an end.
For now, the internet is awaiting the results of the FBI's involvement in the rape of Barb.
Esports writer and editor with a passion for creating unique content for the gaming community.
Please log in or sign up to comment
Comments :0
Language select
[Cosplay Spotlight] Kitty Cat Katarina - Haeun
C9 Vienna - The beautiful world of Vtubing
Gen.G And PUMA expand to global jersey and apparel partnership
[Cosplay Spotlight] Kitty Cat Katarina - Haeun
[Cosplay Q&A] Wanderlustluca Cosplay: "I remember struggling so much when I just started."
Kinpatsu Cosplay — Kinpatsu to K/DA Akali transformation via Secret Lab!
A week ago on July 24, EDward Gaming jungler Ming "Clearlove" Kai competed in a League of Legends Pro League match for the first time in 841 days.
The job fair took place in Las Vegas as part of a cybersecurity conference called Black Hat 2015.
Chris Chan started trending after leaked texts showed disturbing admissions of rape. Now, Chan is continuing to harm their victim in other ways.
Chris Chan has always been a shocking figure. But this might be too much for the internet at this point.
"If I wasn't competing in something, I have no idea what I would be doing." Puppeh reflects on the past but is ready to take on the future.